Hospice Takes Us Back To The 80'S With 'Luxe Lounge'
Grab your tickets to gain access to Red Deer Hospice's gala.
On February 25th, Red Deer's Sheraton Hotel's Special Events Centre will be transformed into the 80's style high-end club the hospice is calling the Luxe Lounge.
Guests will enjoy VIP treatment all night starting with a red carpet hosted by Todayville's own Lloyd Lewis, complete with paparazzi followed by specialty drinks, a 4-course dinner, auctions, raffles and a great band.
In 2001, the gala was introduced as part of a capital campaign to finance construction of Red Deer Hospice. Four years later in September of 2005 after much hard work, the hospice house opened its doors. Founding partners Deb Petty, Bonnie Bredo, Patti Morris and Joe Tabler came up with the idea of a gala.
The galas have proved to be among their best opportunities to educate the community about Hospice. The family members of former residents often come back in support of the place and the people who cared for their loved ones.
Lori Dufresne, Events Coordinator, says," We've been successful for the past few years. We sell out every year, We've had a different theme starting with Dancing With the Stars for the first two years followed by Celebrity Chef for another two years and last year, we did a Funhouse theme."
There is no charge to stay at Red Deer Hospice even if personal financial restrictions are an issue; no one is ever denied access because of money. The hospice has an agreement with AHS to fund a portion of the operating costs in terms of nursing staff. As a not-for-profit society the hospice depends primarily on donations and fundraising efforts in order to meet the annual operational budget.
Over the years the Hospice Gala has raised over 1 million dollars. Red Deer Hospice relies on the gala as it is the major fundraising event every year. Last year the event raised approximately $160,000.
The Hospice Gala is considered one of the top events each year on the city's social calendar.
Act quickly if you want to go because there are less than 150 tickets remaining. Single tickets cost $200 and come with a $100 charitable tax receipt.
To purchase tickets you can call the Red Deer Hospice directly at (403) 309-4344 or Click Here To Purchase Online
(Photos by Ashley Jackson Photography)
Business leaders decide it's time to reduce the number of homeless in Red Deer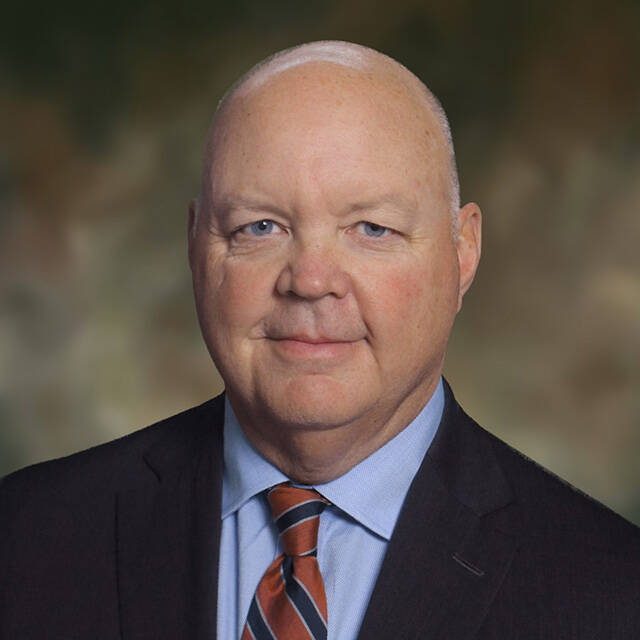 News release from the Red Deer & District Chamber of Commerce
Red Deer & District Chamber of Commerce to form Task Force on Homelessness in Red Deer
The Red Deer & District Chamber of Commerce will be convening a Task Force of community and business leaders to address the issues of homelessness and identify actionable steps which can be taken to tackle this generational challenge in Red Deer.
"With the release of the City of Red Deer's Point in Time (PIT) Report on homelessness last week we are very concerned and disappointed with the effectiveness of the strategies currently in place, and the urgency by which we need to turn this situation around within our city," commented Scott Robinson CEO of the Red Deer & District Chamber of Commerce. "Clearly our current strategies are not enough, and we need to elevate the urgency by which we get things done to reduce the number of citizens who are without a place to live. The growing number of people who are homeless is not sustainable and is impacting on our sense of pride, safety and attractiveness of our city to business and industry."
"We will share more about this Task Force and the next steps in the coming weeks. Time has run out to act with conviction, courage, and clarity. Our community and citizens deserve that from our community leaders, and we are ready to bring the business community and the urgency required to the table."
Over the next 60 days, the Red Deer & District Chamber of Commerce will be reaching out to its business and social agency partners to build the Task Force on homelessness and establish a strategy to address the critical steps that need to be taken to reverse the trends and further our community's vision as a vibrant and healthy city.
Matt Cassidy, Chamber Board President. remarked "Our Chamber is positioned to be the collaborative leader in connecting our business community, social agencies, and elected officials together, to find tangible progress on this complex issue. All businesses rely on the vibrancy of our community as they strive to be sustainable, innovative, or grow, and the results of the PIT Report indicate that we need to do much more. This task force will help hold our leaders accountable for the actionable progress needed and engage one another effectively."
"In speaking with our membership, and those working closely with the vulnerable populations there are best practices and models for delivery that are successful in other parts of the world that we need to start implementing" says Robinson. In addition, we need to look at ways that our private sector can get more involved and bring their expertise and strategic thinking to the table. As a collaborative community we also need to ensure that governments at all levels are delivering on their promises of affordable housing and eliminating barriers to expediting these investments.
Established in 1894 the Red Deer & District Chamber of Commerce is a non-partisan, collaborative business leader representing over 825 member businesses. As one of Red Deer's oldest and most established membership organizations we are striving to build a vibrant community that fosters an environment where businesses can lead, be innovative, sustainable, and grow.
Youth HQ Acquires Professional Building – Establishing the Centre For Social Impact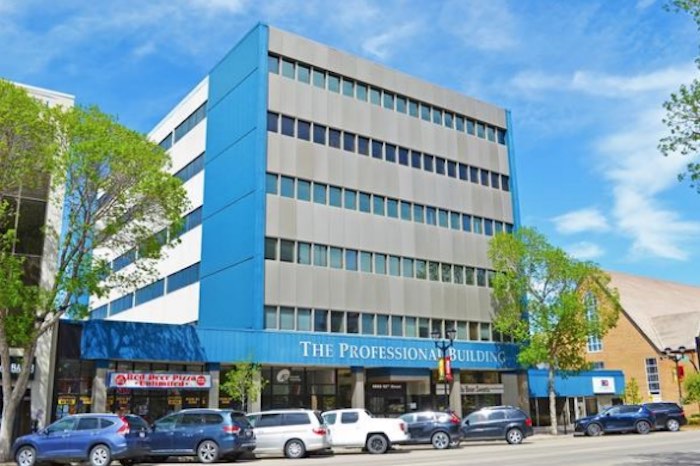 Youth HQ is pleased to announce that the Professional Building located at 4808 50th Street downtown will soon become the Centre for Social Impact. Supporters of the building share in the vision of providing charities and non-profit organizations access to a centrally located unique building that offers affordable office, program, and meeting space. The building has had substantial upgrades and enhancements that will serve tenants well into the future.
Red Deer has long identified a need for a unique building dedicated exclusively to charitable activities. An inspiring place where charities and non-profit organizations collaborate. "Charities and non-profits are often subject to locations throughout the city based on affordability. With continuing rising operational and facility costs such as rent, utilities, and available space, charities and non-profits face challenges. The Centre for Social Impact will respond to these challenges so organizations can focus on what they do best –create impact in our community." states Rob Lewis, Executive Director, YouthHQ.
The property was donated by Maclab Properties Group, a private real estate group founded in Edmonton in the 1950's. Maclab has a long history of strong support for the non-profit community across Alberta and was excited to contribute to this project. Youth HQ took possession of the building March 6, 2023. Tenants can look forward to affordable office space, shared meeting space and common areas, available reserved parking, affordable IT support on site, and exceptional ongoing building maintenance.
Interested tenants are encouraged to contact Rob Lewis, Youth HQ for more information.
Youth HQ is also looking for a donor who shares in this vision of creating a place that will benefit the community for years to come. This donor (individual or corporate) would have title name to the building – ___________________ Centre for Social Impact.
This is an exciting time for charities and non-profit organizations in Red Deer. The need for a location dedicated to social impact is finally a reality. Thank you to all our supporters for sharing in our vision and making the Centre for Social Impact a reality that will benefit Red Deer well into the future.
EXECUTIVE SUMMARY
Red Deer has long identified a need for a unique building dedicated exclusively to charitable activities and maximizing social impact. The proposed Centre for Social Impact (CSI) would be an inspiring place where charities and non-profit organizations can collaborate; a place centrally located where families can readily access a variety of supports and services; a place where organizations can share resources and minimize rising operating costs; and a place with in-house maintenance and operational supports.
Charities and non-profits are facing numerous challenges that threaten their ability to fulfill their respective missions. Rising operational costs (rent, utilities, service supports, insurance, etc.) directly influence the impact of the public donated dollar. Combining these rising costs with an increased demand for services limits the capacity for these organizations to respond to those needs. The ever-increasing competition for a declining public dollar has never been greater than it is today. The post-pandemic reality for charities and non-profits that were able to weather the storm the past three years, combined with the present economy, has compounded these challenges. The need for a building dedicated to social impact has never been greater.
Youth HQ has recently acquired a building that will not only benefit the services within Youth HQ but will also directly benefit many charities and non-profits in Red Deer and Central Alberta. The Professional Building, located on Ross Street, will become the Centre for Social Impact for the purpose of supporting charities and non-profits.
The property was donated by Maclab Properties Group, a private real estate group founded in Edmonton in the 1950's. Maclab has a long history of strong support for the non-profit community across Alberta and was excited to contribute to this project.
ABOUT YOUTH HQ
Youth HQ has been serving Red Deer and Central Alberta since 1976. Youth HQ is the administrative structure that presently oversees Big Brothers Big Sisters of Red Deer and District, BGC (Boys and Girls Club) of Red Deer & District, the 49th Street Youth Emergency Shelter, and Camp Alexo. This organizational structure with one Board of Directors, one Executive Director, and one administrative team supports all the entities described. Consequently, the publicly donated dollar goes much further in directly impacting the children and families we serve. Youth HQ was the first organization in Canada to bring two nationally affiliated charities under one roof.
Several similar organizations across Canada (particularly in Alberta) have since established similar operational structures. Youth HQ supports more than 2,200 children and families annually.
Youth HQ has a well-established track record of success and has proven its ability to embrace ambitious ventures for the purpose of enhancing social impact. Examples include the tremendous expansions of BGC programs and services into 13 surrounding locations within Central Alberta and the 3-million-dollar Camp Alexo Facility Master Plan that now serves numerous groups and organizations throughout the year.
Our agency tagline with BGC is "Opportunity Changes Everything". This incredible opportunity will create positive change not only for Youth HQ but also for many charities and non-profits in Red Deer and Central Alberta.
IMPACT TO CHARITIES AND NON-PROFITS
• Centrally located with easy transportation access
• Readily accessible to numerous services and supports under one roof
• Low and affordable sq ft rental rates
• Small office space or large office spaces available
• Meeting rooms readily available
• Large workshop/training or meeting space in lower level
• Low cost on-site IT tech support
• Ample parking in the downtown core
• Building maintenance and security
• A building that has significant improvements and upgrades
• Shared common areas.
• Opportunities for organizations to collaborate readily as needed.
• Less dollars dedicated to operational expenses.
• More dollars dedicated to programs and direct services.
CLIENT IMPACT EXAMPLE
A Single parent mother with 3 children visits the Centre for Social Impact for services and supports. After receiving some counselling and being connected to a support group she discovers that there are other services which can offer support for her children. The 8-year-old girl is matched to a mentor in the Big Brothers Big Sisters program. Her two boys are put on a waiting list for a mentor, but are connected to BGC, and become registered in the community-based after school program in Fairview. The impact of this story is that the mother was able to walk into one door and get connected to four organizations offering supports for herself and her children. Agencies will also be able to collaborate more effectively with one another in support of the families and community we all serve.