Health Foundation commits $325,000 to support child, adolescent mental health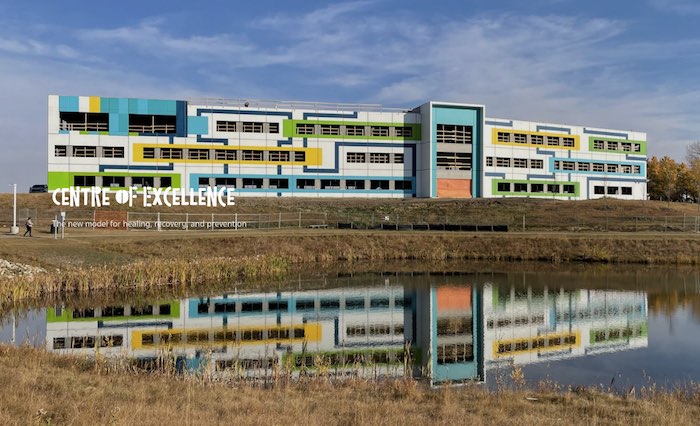 Foundation donors provide furnishings, supplies for program for ages 13 to 17
Thanks to Central Alberta donors, the Red Deer Regional Health Foundation is supporting Step Up Step Down, a program helping youth aged 13 to 17 who have complex mental health challenges.
Step-Up Step-Down will find a new home in the Centre of Excellence, described as a centre for "healing, recovery, and prevention" being built at Red Deer Polytechnic.
"We thank our generous donors for supporting the Foundation's greatest needs, which allows us to dedicate funds to help young people and families in our community," says Manon Therriault, Chief Executive Officer of the Red Deer Regional Health Foundation.
Funds raised by the Foundation will provide a fully furnished, equipped and supplied environment to allow staff to provide timely recreational, therapeutic, and extracurricular activities to the youth in care. Funded items include furnishings, equipment, and supplies for the kitchen, bedrooms, sensory and therapy rooms, classroom, living room, gym, outdoor spaces, and indoor activity spaces.
The move into the Centre of Excellence will allow expansion of the Step Up Step Down program up to 16 beds from the current 5 beds and allow the program to provide intensive, comprehensive, individualized clinical services to youth in a live-in and community setting.
Step Up Step Down will support approximately 50-75 live-in treatment families, along with 100 intensive outpatient families per year, reducing stress on the Emergency Department and Pediatric Psychiatric units at the Red Deer Hospital. The facility will serve youth and families from all areas of the Central Zone.
About Red Deer Regional Health Foundation
The Red Deer Regional Health Foundation is a fundraising organization for Alberta Health Services Central Zone, with a mandate to raise and disburse funds for programs, services, and the purchase of medical equipment.
Mental Health, MAID, and Governance in Trudeau's Canada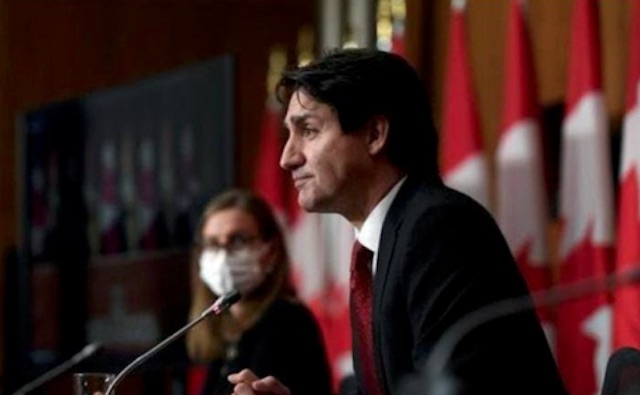 A Critical Examination of Governance, Ethical Implications, and the Search for Compassionate Solutions in a Nation in Crisis
The mental health crisis in Canada, deepened and exacerbated under Prime Minister Justin Trudeau's leadership, has laid bare the stark realities and the fundamental cracks in our national mental health support structures. The haunting statistics released by the Angus Reid Institute have catapulted this crisis to the forefront of national discourse, but it seems that the ramifications extend far beyond mere numbers. Approximately 80% of Canadians are grappling with the inadequate availability of mental health resources, and the governmental response, or lack thereof, has amplified this concern.
Under Trudeau's regime, the pervasive decline in mental health has not only been met with superficial commitments but has also seen the advancement of policies that many argue are an affront to the sanctity of life and individual liberty, namely, the Medical Assistance in Dying (MAID) legislation.
The Trudeau administration, amidst the throes of a profound mental health crisis, had pledged a seemingly substantial $4.5 billion over five years to address mental health care during the 2021 federal election. However, the tangible execution of this commitment remains elusive, with the funds ostensibly being absorbed into broader health care allocations. A dire need, once seemingly acknowledged, now seemingly diluted in priorities.
It's in this same disconcerting timeframe that the contentious discussions around MAID have intensified. The proposed legislative modifications seek to expand the eligibility criteria to include individuals whose sole medical condition is a mental illness. This proposition has resulted in a fierce national debate and has amplified concerns over the values and the ethical compass guiding our nation's leadership.
While the inception of MAID in 2016 found support among 64% of Canadians, the broadening of its scope to include mental illnesses has sparked widespread hesitation and reflection on its ethical implications. A mere 28% of Canadians support allowing those with only a mental illness to seek MAID. This shift in public sentiment is indicative of a collective realization of the complex moral, ethical, and societal implications of such a policy in a nation already strained by a lack of mental health support.
There's an unsettling correlation between the difficulties in accessing mental health care and the support for the expansion of MAID. Two in five Canadians who've encountered barriers in accessing mental health care express support for the inclusion of mental illnesses in MAID eligibility. This correlation rings alarm bells about the level of desperation and despair fueled by inadequate mental health resources and support.
The MAID legislation, particularly its proposed expansion, is symptomatic of a deeper, more entrenched disregard for life and liberty. The policies and legislation emanating from Trudeau's administration seem to foster an environment where the value of life is underplayed, and individual freedoms are undervalued. Rather than addressing the root causes and formulating holistic, compassionate solutions for mental health struggles, the government seems poised to offer an expedited escape route, overlooking the sanctity of life and the intrinsic rights of the individuals.
The urgency to address mental health challenges, especially those disproportionately affecting women, young adults, and lower-income households, is paramount. It requires genuine, sustained commitments and actions, far removed from mere electoral promises and rhetoric. The dialogue surrounding MAID, although crucial, risks overshadowing the fundamental issues at hand – the acute need for enhanced, accessible mental health care resources and a governmental ethos that values and preserves life and liberty.
In light of these pivotal concerns, this beckons a grave question to us all: Is this truly the Canada we desire? A Canada where, when faced with life's vicissitudes, the solution provided by the government is simply to opt for MAID? Or do we yearn for a Canada that embodies hope, a belief that circumstances can, and will, improve? When 2025 arrives, the bell will indeed toll for Justin Trudeau and his Liberal compatriots, and we, as staunch Canadians, will need to rise to the occasion and answer this question. It's a query not merely about policies or governance but about the very soul and essence of our great nation.
Subscribe to The Opposition with Dan Knight
I'm an independent Canadian journalist exposing corruption, delivering unfiltered truths and untold stories. Join me on Substack for fearless reporting that goes beyond headlines
Alberta says first steps to reform provincial health delivery system coming this fall
Alberta Premier Danielle Smith speaks to the media in Calgary, Monday, Sept. 18, 2023. Smith says the first steps are coming this fall to reconfigure Alberta's health delivery system – a plan the Opposition calls a recipe for more chaos from a government fresh off turning lab testing into a debacle. THE CANADIAN PRESS/Jeff McIntosh
By Dean Bennett in Edmonton, Alberta, Canada
Premier Danielle Smith says the first steps are coming this fall to reconfigure Alberta's health delivery system — a plan the Opposition calls a recipe for more chaos from a government fresh off turning lab testing into a debacle.
"We will not delay," Smith told mayors, councillors and other local leaders at the Alberta Municipalities convention Friday.
She said Health Minister Adriana LaGrange is to present her proposal to Smith and cabinet Wednesday on how to decentralize Alberta Health Services.
"If we get the cabinet approval and the caucus approval, we would be moving on some of that direction in the fall so that we are prepared for the new budget cycle in February."
Smith has directed LaGrange to revamp the structure of Alberta Health Services, better known as AHS, saying it needs to be more responsive to regional needs and focus more on direct hospital care.
She has said LaGrange will look at whether AHS still needs to be in charge of non-acute functions such as midwifery, primary care staffing and continuing care.
Alberta finished centralizing its health system 15 years ago to create AHS.
Smith has made AHS reform the centrepiece of her leadership.
Last year, she fired the governing board of AHS and replaced it with a single administrator. She blamed the agency for failing to step up during the COVID-19 pandemic as hospitals came close to being overrun with patients.
Opposition NDP Leader Rachel Notley said Smith's plan is only going to make things worse, particularly given the province abandoned last month its attempt to fully privatize community lab services after the changes resulted in long waits for tests in Calgary and southern Alberta.
"People all across this province are struggling to get access to lab (testing) now because of the dysfunction of this UCP (government)," Notley told reporters after her speech to Alberta Municipalities delegates.
"Overlaying more disorganization on top of that is a recipe for further undermining our health care and our public health care.
"There is not a single solitary thing that this UCP government has done under (former premier) Jason Kenney's leadership or Danielle Smith's leadership that has made our health care better."
Alberta Municipalities represents and speaks for villages, towns and cities that make up about 85 per cent of the province's population.
Wetaskiwin Mayor Tyler Gandam, the newly elected president of Alberta Municipalities, said they're hoping for changes and improvements to fix doctor shortages and emergency rooms forced to limit their operating hours.
"I was speaking with members of council from Ponoka and hearing that their emergency room had been shut down nearly 20 times this year so far," Gandam told reporters.
"The last thing that a person should be worrying about is whether or not the emergency room is going to be open or an ambulance is going to able to respond to their call when they need it."
The convention focused mainly on calls for more funding from the province.
On Thursday, delegates voted 98 per cent on a motion calling on the province to roll back years of municipal funding cuts on infrastructure.
The association says the province has cut both per capita spending and the percentage of total budget spending for years, resulting in about $1.3 billion less investment in community infrastructure per year that needs to be returned, particularly as the province continues to attract thousands more newcomers a year.
Smith said she will look at ways to get more money to municipalities to help bring property taxes down along with more one-time funding from recent budget surpluses to help accelerate capital projects.
"'I've watched it happen many times that we're very generous (and) increase the funding when times are good, and then when times turn the other way, we ask you to take a pretty big haircut, and that puts a lot of extra pressure on you," Smith told the delegates.
This report by The Canadian Press was first published Sept. 29, 2023.