Have you got your ticket yet? Could be a great Christmas surprise!
Will you be the lucky winner?!
The CACAC 50/50 Cash Lottery Early Bird Deadline is almost here!
Enter by
Saturday, December 19th 11PM
for your chance to win!
Grand Prize Deadline: January 31st
Chance to win up to $200,000! Jackpot is growing by the hour!
Shop + Stay
Support local AND treat yourself!
+ Bower Place Gift Card
+ Open Range Saloon Gift Card
+ Comfort Inn Hotel Stay
+ Big Bend Gift Card
+ Alberta Sports Hall of Fame Birthday Party Package
Travel Banff
Escape to the mountains!
+ 2 Days – 2 Passes to Sunshine Ski & Resort
+ 1 Night Stay at Canalta Lodge Banff
+ Cruisin' Auto Gift Card
+ Co-op Fuel Gift Card
Travel Canmore
A winter weekend away!
+ 2 Days – 2 Passes to Sunshine Ski & Resort
+ 2 Night Stay at Bellstar Canmore
Thanks to our Prize Sponsors!
Alberta Sports Hall of Fame & Museum
Atlas Coal Mine
Bellstar Hotels & Resorts
Big Bend Market
Bower Place Shopping Centre
Canalta Lodge Banff
Central Alberta Co-op
Comfort Inn & Suites
Cruisin' Auto
Dinosaur Trail Golf Club
HCM Lifestyle
Jurassic Canalta
Hamill's Dairy Queen
Open Range Saloon
Reid + Wright Advertising
Royal Tyrell Museum
Town of Drumheller
Vintage Pub
Health Cafe Feb. 22: Arthritis – Move it or Lose it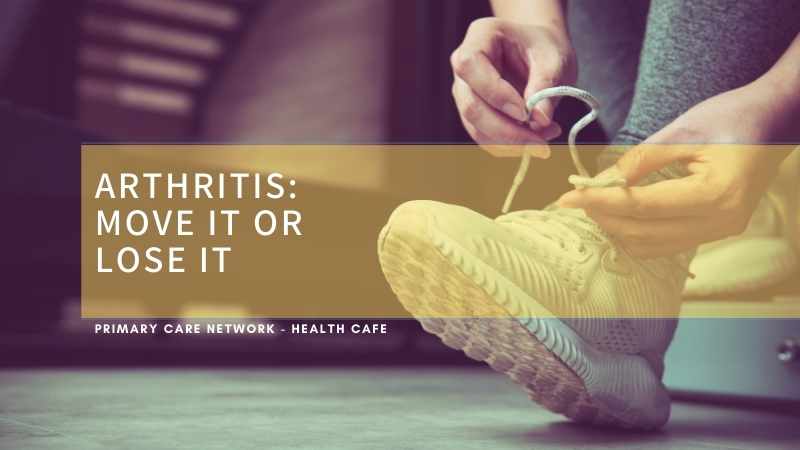 Learn ways to improve your ability to move and decrease your arthritis pain. Learn more about medication, bracing, injections, and functional fitness in this informative and interactive 45-minute session.
Presenters: Jeff Kopp, Recreation Therapist and Dr. Nav Ratttan, Red Deer PCN Family Physician.
Tune into Facebook Live at Red Deer Public Library Facebook page for this program.
This is one of a series of health-related programs co-sponsored by the Red Deer PCN and the Red Deer Library.
Watch for others in the series.
Click here to get the link to the Red Deer public Library Facebook Live event.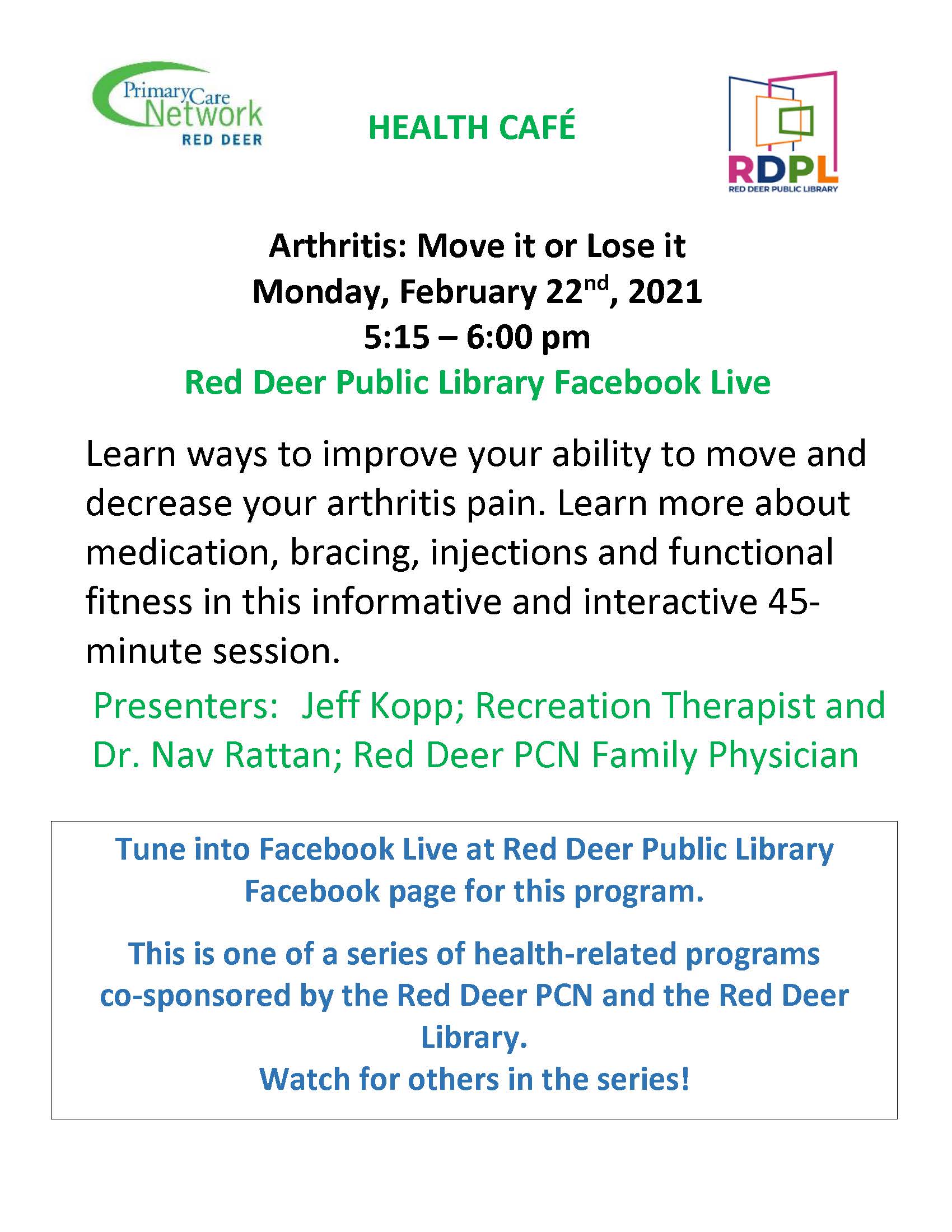 Smiles Thru Lindsey reaching out with a new video message and urging Albertans to look out for each other at this challenging time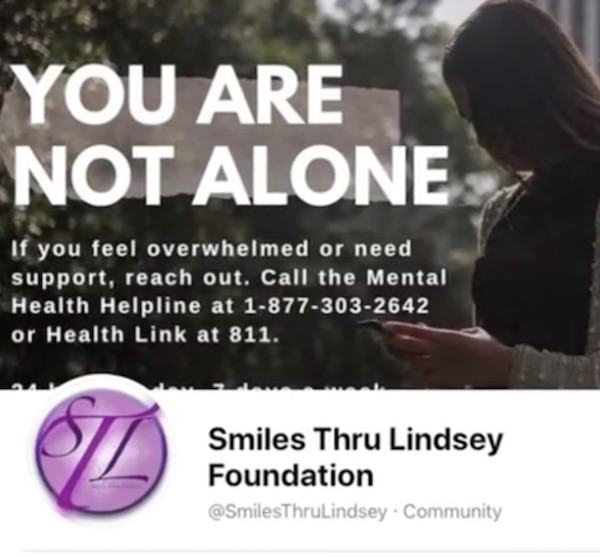 The holiday season is well behind us, we're heading into the coldest part of the winter, and although the days are starting to grow longer there's still a definite lack of daylight in our lives.  The winter blues are a real thing and this year we have COVID, a whole new serious problem to add to our mental health issues.
COVID is also the reason the Smiles Thru Lindsey team has not been able do public events for many months.  Unable to reach out physically through school visits and fund raisers, Smiles Thru Lindsey is reminding Central Albertans to check in on each other.  Also, please follow the Smiles Thru Lindsey Facebook page .  They'll lead you to the resources you or your loved ones need right away.
Meet Lindsey and the Smiles Thru Lindsey team in this powerful video.  …And remember to check in on the people in your life.
If you'd like to help Smiles Thru Lindsey with a donation please click here.