Great vibes in the dressing room as RDC Queens Hockey squad gears up for new season
From RDC Athletics
Tight-knit Hockey Queens ready to hit the ice in 2019-20
Queens Hockey Head Coach Kelly Coulter is thrilled about the 12 returning student-athletes and 11 new additions he has assembled for the 2019-20 Alberta Colleges Athletic Conference (ACAC) Women's Hockey season.
"The vibe in the dressing room is fantastic. The girls seem to really get along and care about each other," he says. "They seem to be really connected so I think that bodes well on the ice for us as well."
Goaltender Karlee Fetch is back to play her fifth-year after an outstanding bronze medal performance in last year's playoffs. Bachelor of Science Nursing student Madison Fox will share the duties in net, after joining the Queens from the Pacific Steelers of the Junior Women's Hockey League (JWHL).
"Karlee is really mature in her game and as a person, so I think she will be a very good role model for Madison in terms of prepping for games and being a student-athlete," says Coulter. "Madison is a very good young goaltender who likes to compete, so it's a very good tandem."
Despite the absence of 2018-19 Second Team All-Conference defenceman Catherine Longchamps, the Queens have a solid returning group on the blue line. Victoria Johnston, Kirsten Baumgardt, Sydnee Decorby, Ashley Sutherland and Mariah McKersie are back at RDC. Bachelor of Science Nursing student Shelby Ballan is recovering from a lengthy injury, but will help the team. Joining the defensive corps are Wetaskiwin's Abby Fonteyne, Glendon's Brooke Skrypichayko and Spirit River's Tessa Ross.
Jenessa Fournier, Camryn Wallan, Neisha Germann, Jessi-Lynn Sumaling, Mary Hirsch and Hannah Petrie return up front. Sydney Rowley, Brooklyn Rowley, Madison Sansom, Carissa Hogan, Tyra Anderson, Braxton Shawara and Red Deer's Avery Lajeunesse join the forwards.
"Some of the student-athletes have been more dominant goal scorers on their teams, so we're hoping that will parlay into this season," says Coulter. "Character and compete level are common traits that we see with all of our players, which makes us extremely happy."
Madison Sansom is one of those added offensive weapons. The first-year Open Studies student from Saskatoon recorded 12 goals and 20 assists in 25 games with the Battlefords Sharks of the Saskatchewan Female Midget AAA Hockey League (SFMAAAHL) a season ago. Another talented first-year forward, Carissa Hogan had 12 goals and 13 assists in 28 games with the Swift Current Wildcats, and Coulter views Hogan's impact extending beyond the ice.
"We are finalizing our leadership group and we have seven girls – Camryn Wallan, Kirsten Baumgardt, Neisha Germann, Victoria Johnston, Sydnee Decorby, Ashley Sutherland and Carissa Hogan, a rookie on our team this year," says Coulter. "That's the group that we're going to be working with, but we are open to adding more as we feel we have a lot of character in our room this year."
The RDC Queens competed in six exhibition games, picking up three victories and some valuable playing time. The Queens defeated the SAIT Trojans 4-0, the Central Alberta Amazons 2-1 and the Olds College Broncos 3-1.
"Our girls have come in very good shape. The games that we've had in the exhibition season, we've been very happy with the compete level," says Coulter. "They are an intelligent young group and are very willing to learn. We are trying to figure out some chemistry and how people play together."
The Queens dropped a 3-1 decision to the Broncos, 5-2 game to the University of Lethbridge Pronghorns of U Sports, and a very close 1-0 contest to the defending champion MacEwan University Griffins, but they gained important preseason experience.
"The game that we played against MacEwan was a very good game. It had a lot of pace to it back and forth and I was happy that our girls were able to compete at that level," says Coulter. "I think it helped our girls, especially the rookies, to see the pace and compete levels. MacEwan has been the champions for three years, so they've set the bar."
The RDC Queens will open the season on Thursday, October 10 at 7:00 p.m. against the Broncos in Olds. Then 24 hours later, the Queens will host the Broncos at the Gary W. Harris Canada Games Centre.
"That should be a good series right off the bat," says Camryn Wallan, a third-year forward from Beaverlodge. "We're going to have to make sure that we use our speed, get pucks to the net and make sure we capitalize on our opportunities."
After many practices, hours of training and six exhibition games, the RDC Queens are ready to begin the season.
"I'm excited to get started. We had our team builder on August 25 and 26, and we've been together for a while," says Coulter. "All the girls are ready to compete."
For more information on RDC Queens Hockey, the student-athletes, scores, and game recaps of conference games, please visit: rdcathletics.ca
WATCH: Arthritis – Use it or Lose it!
Click above to join Dr. Nav Rattan, a Family Physician, Sport Medicine and MSK Physician, and Jeff Kopp, Kinesiologist and Recreation Therapist in this video stream recorded from the Red Deer Public Library.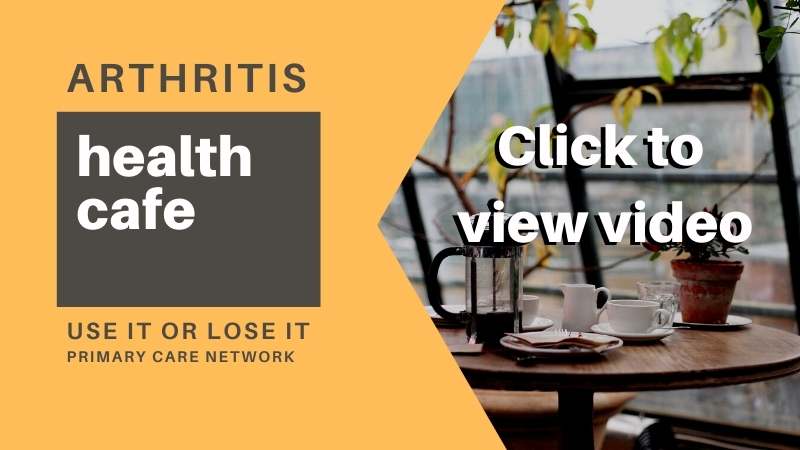 Click here to learn more about the Red Deer Primary Care Network.
Downtown Business Spotlight: Petrichor Massage Therapy
This week's Business Spotlight shines on Petrichor Massage Therapy! This unique business is located within Paris Aesthetic in the Bunn Building (#2-4820 Gaetz ave, Red Deer)
What is your business?
Registered Massage Therapy.
When did your business open?
February 15th, 2021 (brand new, baby!)
What makes your business unique?
I don't have different "types" of massage that you must choose between for your treatment (relaxation, Swedish, therapeutic, deep tissue, etc), instead I only book by the time slot. This is means every massage session is perfectly tailored to your needs and goals! My favorite thing to do is scalp and neck massage, you've got to get on my table and experience it!
What are some products/services that you offer?
60/90/120 minute massage therapy services
Why did you choose Downtown Red Deer?
You can't beat the convenience of the location.
What do you think makes Downtown vibrant?
All of the different kinds of businesses all smashed together in such a small location! I also love all the programs centered around the downtown location, there's a definite sense of community.
I love Downtown Red Deer because…
It's got an undeniable "cool" vibe, it feels so fresh to be involved with a part of my community that's so vibrant and hip.
Facebook: Petrichor Massage Therapy | Facebook