Got Some Extra Coats in Your Closet?
This Saturday, October 19, from 10 – 4 PM, the Central Alberta Crime Prevention Centre (CACPC) will be on Taylor Drive (north of 32 Street and south of 43 Street) for their 5th Annual Charity Checkstop collecting coats for kids and cash for crime prevention, in partnership with Coats 4 Kids and the City of Red Deer Traffic Safety.
It's getting cold again and when you are pulling out your warm weather gear, you might find some coats or winter items that no longer fit you, or members of your family, or that you are no longer wearing. When clothing is donated to Coats 4 Kids, it is cleaned by sponsoring dry cleaners and goes to the Victory Church of Red Deer. The clothing is then distributed to individuals or families in need. Kids grow out of their clothes pretty quickly and if you can't afford winter clothing, Coats 4 Kids can help!
"Raising money for crime prevention is important as well", says CACPC Executive Director, TerryLee Ropchan. "The money comes back into a local organization and goes into all kinds of programs and work we do," she said. "We want to work with residents and businesses around whatever emerging issues are happening in their area and make sure they have the resources they need to make their community safer." For more about the work that CACPC does in your community, you can visit their website.
Drivers are encouraged to pull into the dedicated charity checkstop lanes on Taylor Drive to donate gently used winter clothing for kids or adults, or cash for crime prevention. Central Albertans can make donations to keep children warm and neighbourhoods safe from the comfort of their own car!
And, if you are in need of winter clothing, you can PICK UP a coat or two at the VCRD Clothing Zone from October 1 – 21 ….Wed, Thurs, or Friday from 1 – 4 PM.
Visit cacpc.ca for more information.
Health Cafe Feb. 22: Arthritis – Move it or Lose it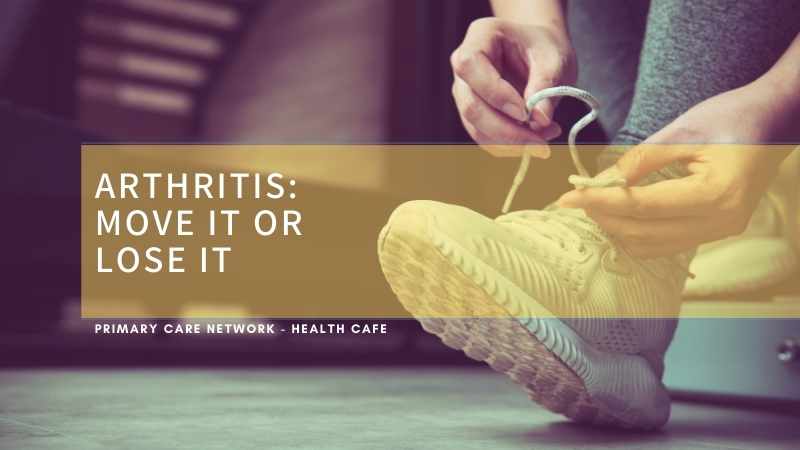 Learn ways to improve your ability to move and decrease your arthritis pain. Learn more about medication, bracing, injections, and functional fitness in this informative and interactive 45-minute session.
Presenters: Jeff Kopp, Recreation Therapist and Dr. Nav Ratttan, Red Deer PCN Family Physician.
Tune into Facebook Live at Red Deer Public Library Facebook page for this program.
This is one of a series of health-related programs co-sponsored by the Red Deer PCN and the Red Deer Library.
Watch for others in the series.
Click here to get the link to the Red Deer public Library Facebook Live event.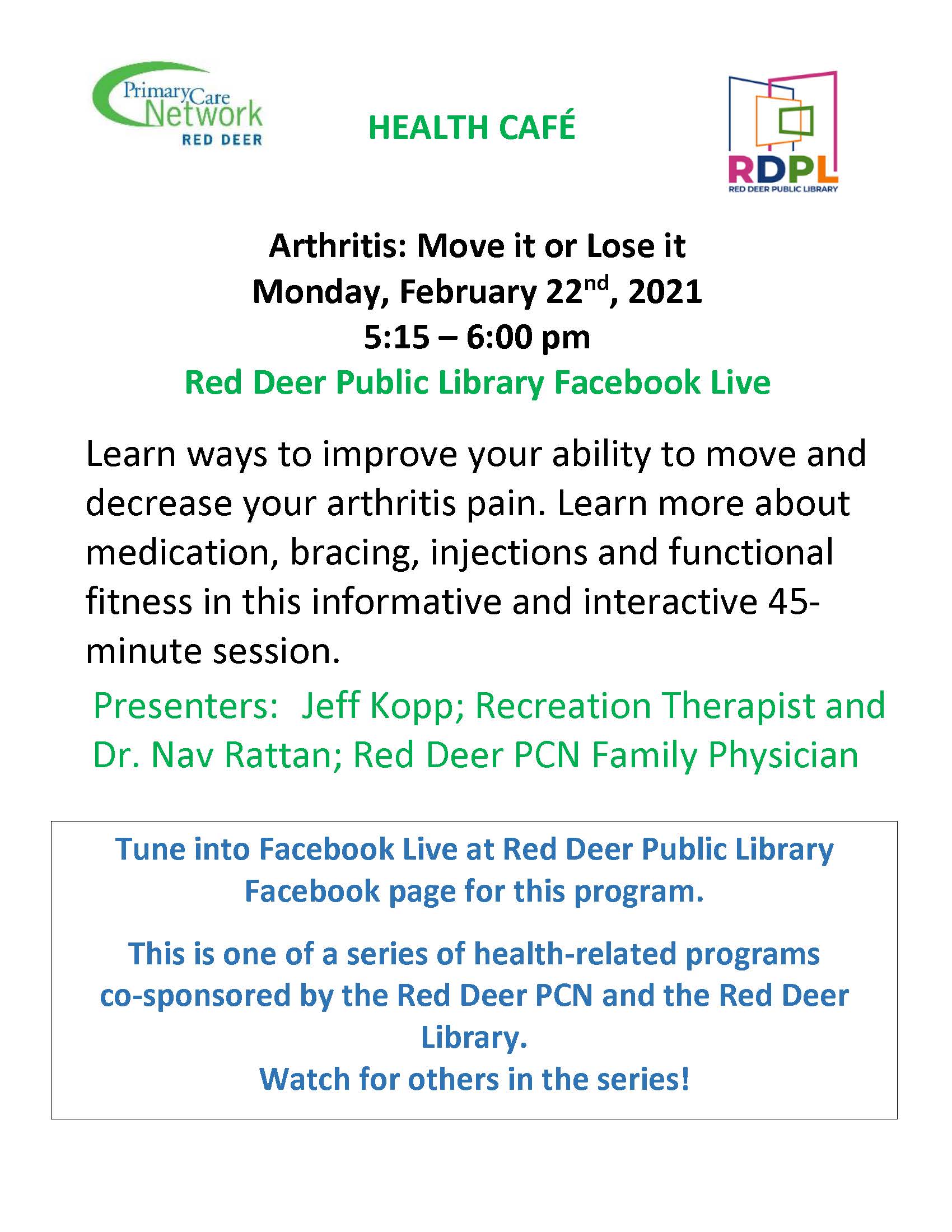 Smiles Thru Lindsey reaching out with a new video message and urging Albertans to look out for each other at this challenging time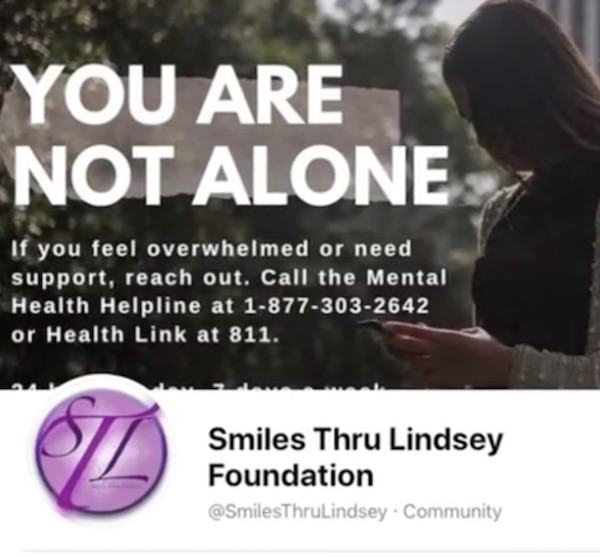 The holiday season is well behind us, we're heading into the coldest part of the winter, and although the days are starting to grow longer there's still a definite lack of daylight in our lives.  The winter blues are a real thing and this year we have COVID, a whole new serious problem to add to our mental health issues.
COVID is also the reason the Smiles Thru Lindsey team has not been able do public events for many months.  Unable to reach out physically through school visits and fund raisers, Smiles Thru Lindsey is reminding Central Albertans to check in on each other.  Also, please follow the Smiles Thru Lindsey Facebook page .  They'll lead you to the resources you or your loved ones need right away.
Meet Lindsey and the Smiles Thru Lindsey team in this powerful video.  …And remember to check in on the people in your life.
If you'd like to help Smiles Thru Lindsey with a donation please click here.