GoFundMe campaign for Red Deer FireMedic facing long road to recovery
From GoFundMe campaign for "Big Ben" 
On October 1, Ben a 42 year old firemedic from Red Deer was faced with an unexpected event.  In a split moment, Big Ben (aka friendly giant as some of you may know him) needed the help of specialized surgeons. Due to the swift response of the firemedic dept, he was taken out of city to have emergency surgery. The surgery was successful, however he did sustain a stroke post op. Ben has a long road of recovery ahead with the potential for lifelong changes.
Currently Benny is out of cardiac intensive care and remains in hospital. His family, children (3), grandchildren (2), colleagues and close friends have been supporting him from near and far. He is recovering well but all of this will take time.
Ben has a large network of people who extend far and wide from childhood friends, clientele from the good ol' 'Mort's' days, his involvement with charities and schools that have been close to his heart, his team on the fire departments, fashion show peeps (yes he actually has graced the runway for many many charitable causes) and the list goes on.
If you have met Ben, you will have had that intimate knowing that he is 'that guy' who IS "hard to forget" not only because of his sheer size (6'5) but because he has that genuine and calming nurturing ability to touch our lives in so many ways.
Since his hospitalization, many people have reached out asking "how can I help?", "what can I do?".  Well this page will be one of the ways you can help Big Benny.
We do not know the amount of his future expenses. At this moment, we are cherishing his daily progress and flowing one day at a time. With saying that however, we know that unexpected costs will arise.
Ben has a strong work ethic. He worked extra shifts, working at a second job to support himself, the lives and future of his children. Because of this change in life circumstance, he will not be able to leverage on these extra sources of income.
We are hoping to have a fund set aside to alleviate his burden.  Should down the road if the funds aren't required and as Ben would have it, he can choose to donate the extra money to a charity dear to his heart.
Last day to buy tickets – Buy and share to support your hospital!
Today at 11pm it's all over but the winning in the 2021 Red Deer Hospital Lottery.
No extensions will be made.
Buy now – it's your last chance! 
The Grand Prize Dream Home package is valued at $880,619 and includes furnishings from The Brick
and $10,000 Dream Home CASH!
CHECK OUT OUR GREAT TICKET PACKAGES
$25 EACH | 5 FOR $75 | 10 FOR $125 | 25 FOR $250
And remember, your purchase of a Red Deer Hospital Lottery ticket will directly benefit Central Alberta's tiniest patients.  
The Mega Bucks 50 jackpot is the highest ever!
Some ticket packages are still available.
1 for $10   ·   10 for $25
25 for $50   ·   50 for $75
Win half of the current jackpot of:
Bob Stollings Award presented to 35 year veteran of service to the City of Red Deer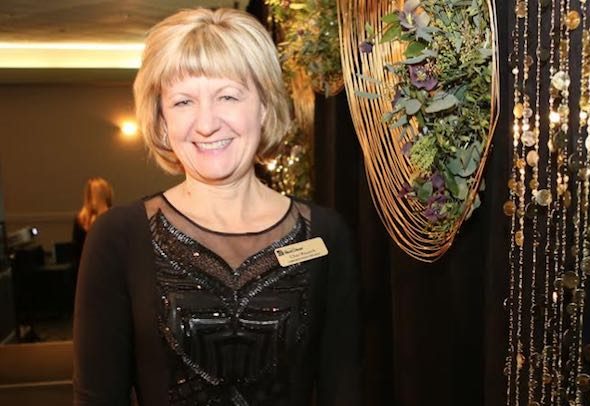 City of Red Deer Bob Stollings Award winner announced
Each year, The City of Red Deer is proud to celebrate the hard work and dedication of our staff through the annual Employee Recognition Awards. With COVID-19 restrictions in place, how the awards were handed out looked a lot different this year. Awards were personally delivered to each recipient rather than at an evening awards banquet.The awards celebrate long-term service employees and offers special recognition for those who have excelled in innovation, environmental stewardship and exceptional growth.The most anticipated award of the year is the Bob Stollings Memorial Award. This award was established by City Council in 1985 and is presented every year to honour Robert (Bob) E. Stollings, a loyal and dedicated employee of The City of Red Deer from 1960 to 1984. The recipient of this award has displayed outstanding civic performance in alignment with The City's Cornerstone Values – Respect, Integrity, Service and Excellence. Nominations are submitted by fellow coworkers detailing the employee's achievements professionally and interpersonally, along with letters of support.
We are proud to announce this year's Bob Stollings Memorial Award recipient is Char Rausch. She is the Corporate Events Specialist, but has held many roles within The City throughout her more than 35 years of service. From her time with the RCMP, Mayor and City Manager's Office, Legislative Services and now with Corporate Communications, Char has always brought her dedication to community and never-ending energy, to her work.
"Those who know Char, know the passion, commitment to excellence, and complete care she puts into everything she does," says Tracy Bruce, Human Resources Manager. "More than 35 years of service, Char has lived our corporate values and we are happy to celebrate her accomplishments by presenting her with the Bob Stollings Award."