Focus in fall should be on getting kids up to speed after covid – Red Deer Public School will not pilot K-6 curriculum
Red Deer Public will not pilot K-6 curriculum
Priority will be on recovery and supporting students
Alberta Education's release of the DRAFT Kindergarten to Grade 6 curriculum has received significant concerns from a range of stakeholders raising issues with the proposed programs of study.
The new curriculum is over 500 pages long with many of the pages containing outcomes and objectives that are sound, providing the knowledge, skills and perspectives that students need. Some of the pages however, have raised issues, some of them significant, particularly on segments of the Social Studies curriculum. We concur with many of those concerns.
Sharing the issues and concerns of many in our community, as well as across the province, The Board of Trustees voted unanimously to not participate in piloting the new curriculum at their April 14, 2021 meeting.
While the development of a new curriculum framework has been over a decade in the making, we need to ensure we take the time needed to get this right. Ultimately, the curriculum belongs to all Albertans and it should reflect the hopes and aspirations we have for our students who are the future of this province. What will students need in an ever changing world…curriculum fills those needs. The content and way many of us learned in the past is not what today's students will need to be prepared for the future. Every student needs to be equipped with the knowledge, skills and attitudes that will enable them to create their future.
Our focus will be on recovery… Given the significant challenges we anticipate with what we hope will be a return to school under 'near normal conditions' in September, Red Deer Public's focus for the 2021/22 school year will be on recovery, as it will be with school divisions across the province. We know there will be learning gaps for many students and our priority needs to be addressing those and getting students back on track. We are also mindful of the social and emotional challenges many students and families have faced during the pandemic, so we need to prioritize mental wellness as well. With competing priorities, including curriculum implementation, we need to focus on our most important work and make the best choice for students. Recovery is our most pressing need and it will be Red Deer Public's priority for next year.
With that in place, seeing both strengths and weaknesses in the draft curriculum, Red Deer Public wants to provide constructive and meaningful input to make the new curriculum better without officially piloting the new curriculum.
Our teachers will play a key role…Work will still take place with our teachers from Kindergarten to Grade 6, as well as division and school leadership, to inform our decisions and provide constructive feedback. That work will take time and will be done through a detailed and authentic look at the curriculum's content as well as how teachers will be able to deliver the outcomes. That process will not involve Red Deer Public students.
Given province-wide concerns with the new curriculum, we encourage Alberta Education to be flexible in piloting the new curriculum and request that they welcome and listen to feedback beyond pilot jurisdictions in order to improve the curriculum. Where we can provide input on elements of the program, Red Deer Public is ready to make meaningful contributions.
During the 2021/22 school year we will still need to engage our teachers in preparing for a new curriculum for when it is officially implemented. We will do this through detailed analysis of the content, professional development and collaboration to be well prepared for whatever direction the new curriculum takes so we can do our best for students.
We must also remember that this is only half of the new curriculum, work is also underway developing curriculum for Grades 7 to 12. To begin with, we need to ensure the K to 6 curriculum is sound as it lays the foundation for future grades. Alberta Education needs to take lessons learned from the current process to ensure that middle and high school curriculum is the best it can be and reflects the expectations of Albertans.
Whether it is this or past governments, politics seems to influence the process. Albertans must have confidence in the curriculum development process. We feel it would be beneficial for this to be an independent process that engages the best minds and takes a broad perspective on what critical skills and knowledge all students will need to succeed. This in turn will allow Alberta to be the best it can be for years to come. There has to be a way for curriculum to be developed around sound and shared principles.
In the meantime, the Government of Alberta is seeking input on the draft curriculum, and we urge our parents and community to take the time to review and understand the curriculum first and then share their perspectives. Teachers will be providing input from the classroom perspective, however, all perspectives are vital as part of the curriculum review process.
This new curriculum is important as it will impact teaching and learning for years to come. It needs to set students up for success, so now is the opportunity to make sure we get it right for all of our students.
Nicole Buchanan, Board Chair
Chad Erickson, Superintendent of Schools
Red Deer Polytechnic adds Psychology degrees and two diplomas for fall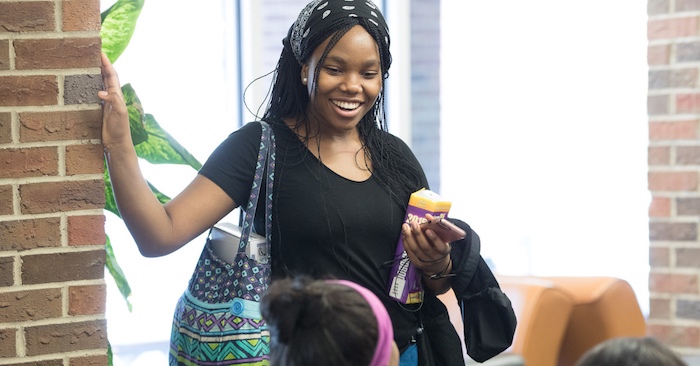 Red Deer Polytechnic continues to expand its breadth of programming for learners by offering a Bachelor of Arts in Psychology, a Bachelor of Science in Psychology, a University Arts Diploma and a University Sciences Diploma, all set to begin in Fall 2021 Term.
"We are pleased to expand our offering of credentials at Red Deer Polytechnic to meet the demand of learners. These new programs signal another important benchmark in the evolution of our post- secondary institution," says Kylie Thomas, Vice President Academic and Research. "As a unique polytechnic, we are committed to offering diverse academic pathways for students. Pathways including apprenticeship, micro-credentials, collaborative degrees, certificates, more of our own degrees, and diplomas."
The Bachelor of Arts in Psychology and Bachelor of Science in Psychology provide Red Deer Polytechnic students with a strong foundational knowledge in a range of topics including behaviour, biology, environment, cognition, neuroscience, and how these areas intersect. Throughout these programs, learners will also explore themes of wellness as they expand their analytical, creative and problem-solving skills.
"Offering of these psychology degrees at Red Deer Polytechnic provides learners the access to complete all four years of their program right here in central Alberta. The value of these opportunities cannot be understated," says Dr. Jane MacNeil, Dean of the School of Arts and Culture. "Throughout their academic journey, students will also benefit from the ability to collaborate with regional partners through participation in experiential learning such as community service and applied research opportunities."
The new two-year diplomas – the University Arts Diploma and the University Sciences Diploma – will provide students with the necessary skills, knowledge, and experiences that will help them prepare for the workforce upon completion of the program or pursue further education in a variety of fields.
Within the University Arts Diploma, learners can focus on several areas of interest in the Humanities and Social Sciences and may choose one of three academic themes: Global Perspectives; Science and Society; or Culture, Societies, and Gender.
Students enrolled in the University Sciences Diploma will explore subject areas that include Chemistry, Calculus, and Physics, with an initial specialization in Biological Sciences. This diploma prepares graduates to work in biology-related fields, to enter a professional school after two years of undergraduate studies, and to transfer into the last two years of Red Deer Polytechnic's Bachelor of Science Degree in Biological Sciences.
"Using a holistic interdisciplinary approach, learners will have the opportunity to advance their multi- faceted education as they engage in independent and collaborative scholarly inquiry throughout these diplomas," says Dr. Nancy Brown, Dean of the Donald School of Business, Science, and Technology. "With a host of hands-on learning opportunities, students will also expand their competencies in solving problems and conducting research projects."
Red Deer Polytechnic has submitted degree proposals to Alberta's Ministry of Advanced Education for Bachelor Business Administration and Bachelor of Education as it looks to broaden its program offerings in the future. The process of designing Red Deer Polytechnic's own Bachelor of Arts in Multidisciplinary Studies is also underway.
More information about these programs, including the application process, can be found online at rdc.ab.ca/apply.
About Red Deer Polytechnic: Our institution's story began as Red Deer College, opening in 1964. The institution proudly serves its learners and communities with more than 100 programs, as well as impressive learning spaces and facilities. Now, as a polytechnic institution, the post-secondary institution will continue to offer the same breadth of programs in various subject areas and credentials it offers now, plus more of its own degrees. Programs will continue to include apprenticeship training, certificates, diplomas, micro-credentials, degrees and programs in collaboration with partner post- secondary institutions.
Red Deer Polytechnic estimates that about 6,200 full-and part-time credit and apprenticeships students will enroll for the 2020/2021 academic year. The Polytechnic also provides lifelong learning opportunities to 34,000 youth and adult learners annually in the School of Continuing Education. Red Deer Polytechnic's main campus is located on Treaty 7, Treaty 6 and Métis ancestral lands. This is where we will strive to honour and transform our relationships with one another.
For more information, please visit: rdc.ab.ca
Red Deer Public Schools team up with Red Deer Polytechnic and sponsors to give 64 Grade 2 students "the best July ever!"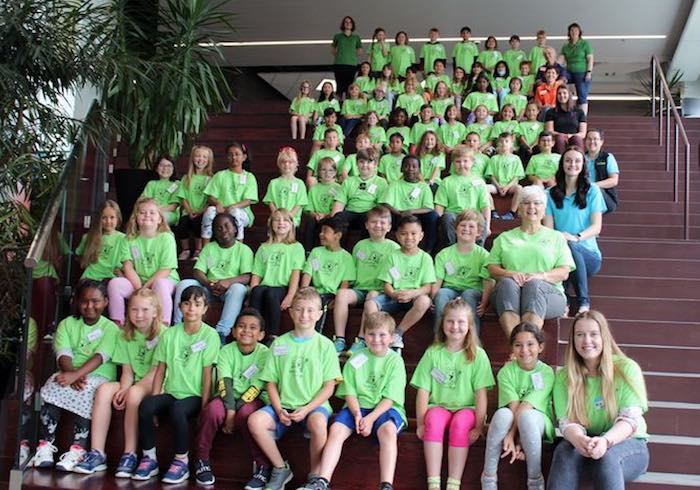 News Release from Red Deer Public Schools
Reading College has reached a big milestone this year as we celebrate its 10th anniversary.
64 Grade 2 students from across Red Deer Public Schools are going to have the best July ever while improving their reading and writing skills along the way.
Last year, due to COVID-19, the program was held in a virtual format, but this year it's back under near normal circumstances — this year at the Gary W. Harris Canada Games Centre at Red Deer College.
For the entire month, Reading College students will be immersed in a literacy rich environment, while being supported by mentor teachers as well as recent graduate teachers of Red Deer College. Students will also enjoy fun activities each day throughout the college, which will further enhance their excitement about reading and writing and introduce them to possibilities for their future.
"Third grade reading levels are one of the best predictors of high school graduation. Reading College helps struggling readers become readers of potential," said Sue Carmichael, Program Coordinator of Reading College. "Reading College is a fantastic program that inspires kids to read and write to ensure they are ready and excited to enter Grade 3."
"Even with summer holidays just starting, kids and parents were excited when they got on the bus today to start Reading College. In 20 days, we will see significant improvement using approaches that have demonstrated real success. Students will be working hard at reading and writing, but also playing hard with lots of great literacy-based activities around RDC," said Bruce Buruma, Executive Director for the Foundation for Red Deer Public Schools. "All the programs the Foundation supports creates life chances for students. Reading College gives these students foundational skills that will help them be more successful in school."
In its 10th year, Reading College is a project of the Foundation for Red Deer Public Schools. The program would not be possible without financial support from many community partners including from the Central Alberta Optimist Clubs and Tim Hortons through their Smile Cookie Campaign.
"We believe Reading College is one of the best projects our club has undertaken in the City of Red Deer," said Glenn Turple, a charter member of the Central Alberta Optimist Clubs. "It really does a lot of great things for kids who really need the help."
"The Foundation is doing such important work in our community that's benefitting so many children," said Tanya Doucette, Tim Hortons Restaurant Owner in Red Deer. "Reading College is an amazing opportunity for children at a pivotal moment in their educational careers where they are transitioning from learning to read as a skill to using that skill to enhance all of their future learning."
For more information regarding Reading College, visit rdpsd.ab.ca/Foundation.php.