Finish Line Program making a life-changing difference for Red Deer students battling difficulties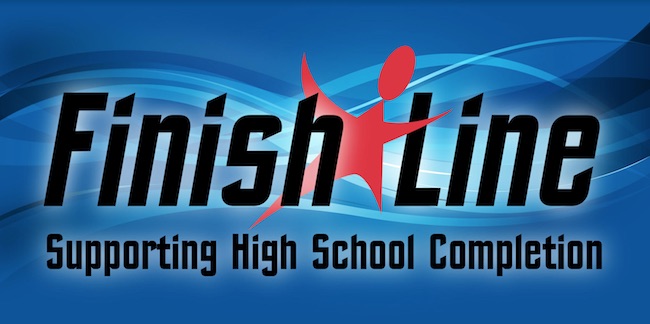 Over 400 students graduate through The Finish Line Program
It's graduation time for 802 students in Red Deer Public Schools, but the journey to cross the stage isn't the same for everyone. For some it's been a real challenge.
Through the Finish Line Program, over 400 students have earned their high school diplomas over the last number of years. These students, who were no longer in school and had not completed their high school graduation requirements, would not have graduated if it wasn't for Finish Line.
"Now more than ever, achieving a high school diploma is important. It creates life chances," said Kristine Plastow, Chair of the Foundation for Red Deer Public Schools. "Employers are asking for a minimum of a high school diploma when looking at candidates, and often those candidates are required to upgrade for post secondary to gain acceptance into a chosen field. Finish Line allows students who did not graduate an opportunity to complete their diploma and reach their full potential."
Finish Line works to identify students who are no longer in school, and who have not completed their high school graduation requirements. For some students, they may have been a few credits short of earning their diploma, and for others the task may have seemed monumental, but with the help of Program Coordinator Sharon Schultz, they were able to achieve their goal.
"Students are surprisingly honest when they are asked about their academic history," said Sharon. "They may not be proud of their lack of completion, but they are now ready to reach that finish line. Many will say that getting a call and having someone welcome them to the completion process is the first step. Most have said that they would not have taken the initiative on their own had they not been contacted for the program."
With the COVID-19 pandemic, the past year has presented new challenges for many, but there have been many opportunities as well.
"This school year, 35 students accessed the Finish Line Program. Each of these individuals have unique stories and backgrounds, and have worked hard to complete courses," said Sharon.
Some of the students of the program this year included a single mom who works full time and is raising her four-year-old son. Another young girl working as a hospital aide, can now apply for the Bachelor of Nursing program because of her high school diploma.
"With the pandemic, there has been a large increase in overage students wanting to complete their high school courses. Being laid off from a current job, being unable to find work, and being driven by the basic need to be productive, led to a huge increase in overage students accessing the program," said Sharon.
For Lisa, high school was one of the hardest times in her life. Lisa battled with mental health issues, while trying to navigate an ever-changing friend group and trying to figure out who she wanted to be as a person. As a result, she struggled to stay in school.
"I felt like I was alone in trying to move forward," she said, speaking of her desire to continue with school but constantly feeling overwhelmed. "The struggle of school was still so hard on my mental health that it was healthier for me to just not finish at that time."
When Lisa dropped out of her Grade 12 year, she had 27 of 100 credits needed to graduate. While working full-time, Lisa received a letter from the Finish Line Program.
"I didn't know what it entailed but I was ready at that point to see what my options were," said Lisa. "I met with Mrs. Schultz and she told me that even though I had only 27 credits, I had really good marks so she knew something probably was going on. This is the first time I felt really understood. I explained my story to her and like a loving mother she comforted me and we set up a plan for me to fully succeed. I knew it wasn't going to be easy but now I had her and her support by my side."
Two years after their initial meeting and putting in the work with lots of encouragement and support from Sharon, Lisa graduated from high school.
"The support didn't stop there though, and it still continues today," Lisa said of Sharon. "Besides being with me throughout my school life, she has even seen me get married, go through college and will be here for when my first child is born. I would be in a much different place and headspace if it wasn't for the Finish Line Program and Mrs. Schultz especially."
The Finish Line Program is a project of the Foundation for Red Deer Public Schools and would not be possible without the generosity of community support. Thank you to our sponsors including Nova Chemicals, Servus Credit Union, Central Alberta Co-op, Berry Architecture, Border Paving, the Red Deer Rebels, the Kiwanis Club of Red Deer and Andy and Christine Metzger.
"The Finish Line Program continues to serve a very valuable need in our community," said Sharon. "This program is viable, sustainable, and life changing for many. Thanks to the sponsors, young people are achieving."
* Lisa's name has been changed to protect her privacy
The Laft Hus celebrates 35 years in Red Deer
The Laft Hus is a replica of an 18th-century farmhouse in the Numedal district in Norway. It was created through the efforts of volunteers, and it officially opened to the public in 1987.
The museum contains many old artifacts and examples of Norwegian arts and crafts and a small butikk of Norwegian items and the house itself is of note due to its traditional sod roof.
The museum and gift shop are open to visitors every day (except Mondays) from June 1 through to August 31, 9:00 am to 3 pm. For the remainder of the year, the Norwegian Laft Hus is open each Wednesday when a group of ladies meet to work on Norwegian arts and crafts.
This year, the Laft Hus celebrates its 35th year in Red Deer. The annual festival will take place on June 18, 2022 and will have many activities, entertainment, Norwegian food and vendors for the visitors to enjoy. Help us celebrate!
For more information, visit their website.
Children's Fest is back in the park in 2022!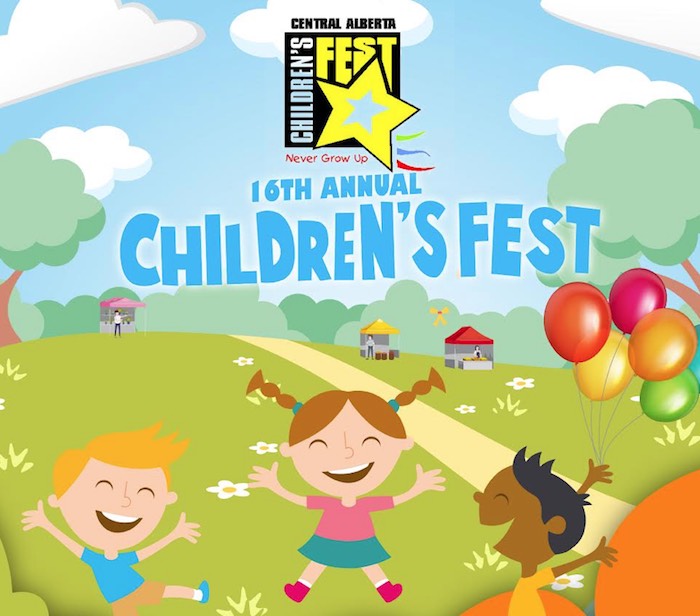 Groups and organizations come together to host the 16th Annual Central Alberta Children's Festival
Never Grow Up!
After 2 years of re-imagined festivals we are excited to be hosting the 16 th Annual Central Alberta Children's Festival back in the park. This family-friendly event is held over two days the first weekend of June. The festival is an opportunity for children and their families to get first-hand knowledge and exposure to the arts, to allow their creativity and imaginations to blossom.
June 3rd and 4th Rotary Recreation Park 4501 47A Ave, Red Deer will come to life with music, dancing, children running and laughing enjoying tons of interactive fun!
The community planning committee has been busy putting together a great two days that will enchant and engage children of all ages. With support from various community partners, the festival brings affordable, culturally diverse, and exciting entertainment through featured artists and interactive fun. We strive to allow families to actively engage in learning and playtime by fostering their imagination and creativity. From dancing, ultimate fort building, Laser Chase, Imaginate where you will learn from local artists, glitter tattoos, and performances this children's festival has it all.
Live shows include:
 Beppie a JUNO nominated recording artist and an award winning music educator based out of Edmonton,
 LANCE CARDINAL ᐊᐧᒐᐢᐠ First Nations artist, designer, and entrepreneur. Lance recently began a new role as Indigenous consultant and designer for the Edmonton Oilers, writing the new pre-game land acknowledgement video and designing the new Turtle Island Logo.
 The Joe Show – Start with a little magic. Add some breathtaking illusions. Stir in appearances from an amazing collection of animal friends with ventriloquism, Sprinkle in a healthy dose of jokes, laughter and fun, and you have the recipe for an amazing show known as the Joe Show
With our admission fee of only $7 per person, or $25 per family or anytime pass $40.00 for a family, every family can enjoy the world-class entertainment and all activities. Included with the admission, families will also have access to free
snacks and water (bring a bottle!), The Central Alberta Children's Festival welcomes kids ages 0 – 99!
For more information on the festival visit www.centralalbertachildrensfestival.ca