Exit Stage Right: Bordering On A Change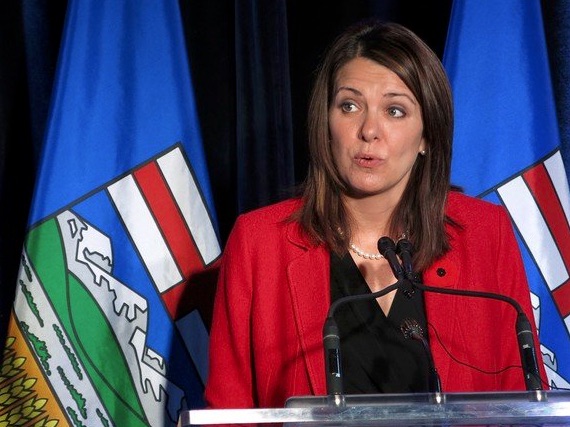 !!Sign up today for Not The Public Broadcaster newsletters. Hot takes and cool slants on sports and current affairs. Have the latest columns delivered to your mail box. Tell your friends to join, too. Always provocative, always independent. https://share.hsforms.com/16edbhhC3TTKg6jAaRyP7rActsj5 !!
"There's something happening here. What it is ain't exactly clear." Buffalo Springfield
In a delightful irony the hippy ode to 1960s Richard Nixon tyrant-obsession is now applicable to 2020s Woke oppression. While the Left still reminisces about its rebellious past it has in fact morphed into the Establishment Party. The smugness of the new symmetry was summed up in Montreal by F1 driver Sebastian Vettel, whose team is sponsored by Saudi Aramco (the world's largest petroleum producer) criticizing Alberta's energy industry for sins against Gaia.
Short of a miracle, nothing will penetrate this orb of virtue. These onetime radicals have closed the information loop; nothing is getting in now. The View's self-image as truth speakers for the power grid is locked in for life, contrary information be damned.
Meanwhile the former party of Wall Steet/ Bay Street is now churning with revolutionary foment about sovereignty and secession. While pundits will say that this right-wing pushback has happened in the past— see: Social Credit Party/ Reform Party— there is a dark commitment contained in the current crisis.
The elites of Ottawa and DC saw Donald Trump as a rogue Gilgamesh bent on conquering gullible conservatives, but he was instead a messenger from the middle class to the elites that they have failed the people who don't fly private jets. Instead of heeding the warning the Left condemned Trump, believing his demise would spell the end of the rebellion.
Fat chance. Faster than you can say Ron DeSantis, governments in affected regions are setting out the terms of their continued cooperation with the elites. While Elon Musk points Twitter away from its advocacy role as establishment censors, grassroots movements are staking out a challenge.
In Alberta, where Jason Kenney's half-hearted attempts to articulate the province's resentment at having its energy industry sacrificed to foreign grad students and Marxists, a potential successor is being blunt on where she's going. Enter former Wildrose leader Danielle Smith, now running for the United Conservative Party leadership. "On Day One, I'm introducing the Alberta Sovereignty Act, authorizing our provincial government to refuse to enforce any federal law or policy that attacks Alberta's interest or our provincial rights."
Smith sees Quebec's rejection of federal rights & freedoms and British Columbia's lax enforcement of cannabis laws prior to legalization as a pathway in which Alberta could opt to dodge federal law. "It seems to me we've established a precedent that laws that do not work in a particular jurisdiction, that the province has the latitude to either seek an exemption or say it won't apply," Smith said. She pointed to Quebec's Bill 96, which insists on French supremacy in the province, as examples for Alberta to follow.
Jesse Kline in the National Post (a sovereignty sceptic) outlined the issues: "Alberta's grievances are very real. Our electoral system gives more weight to voters in Quebec and Atlantic Canada than in the West. The Senate, which is supposed to be regionally represented, affords twice as many seats to Ontario and Quebec as all the western provinces combined.
"The equalization system is full of baked-in inequalities that put Alberta at a disadvantage. And if Alberta's oil and gas industry isn't being attacked by the openly hostile Liberal government in Ottawa, it's being stymied by the other provinces."
Legal scholars were quick to dampen enthusiasm for the proposal. "The idea is frankly so absurd and untenable I'm not even sure it would create a crisis, because it would be laughed out of court too quickly for a crisis to develop," says Emmett Macfarlane, a constitutional law expert at the University of Waterloo.
The usual media suspects, too, are tut-tutting the notion. They repeat the hoary clichés from Meech Lake days about "a peaceful, prosperous and democratic country that has withstood the test of time."
In this gauzy nostalgia there seems to be little realization at the heart of federal power in Ottawa that they're losing the country. That, maybe, siding with the guy who calls fellow citizens fascists, Nazis, anti-science and worse—then goes and hides in a bunker while you get honked at— is not a legal problem but a moral one.
How far would Trudeau's federal government be willing to go in punishing elected officials in Alberta and perhaps Saskatchewan who defy them? Having the law on your side is one thing. Enforcing it is another. Waging economic war against the West on behalf of Ontario only perpetuates the grievances of the West and splits the nation further. Sovereignty author Barry Cooper did the math. "Indeed, that is the whole point. The Canadian Constitution has never worked in favour of Albertans, so it needs to be changed."
Meanwhile, Texas Republicans, smarting over the porous border with Mexico and their own GOP senators voting to erode the Second Amendment are drawing their own line in in the dust. In a recent document, the state GOP called for a referendum on secession in 2023. The referendum will determine if Texas should "reassert its status as an independent nation."
"The legality of seceding is problematic," Eric McDaniel, associate professor of government at the University of Texas at Austin, told The Texas Tribune in 2016. "The Civil War played a very big role in establishing the power of the federal government and cementing that the federal government has the final say in these issues."
But halting the erosion of state sovereignty might be too late. A series of recent referenda have revealed that nine Oregon counties have voted to join Idaho, with another three to vote in November. Those counties— which make up 64 percent of Oregon's land mass— are fed up with Oregon's Uber-left government based on the coast and seek to join the more conservative Idaho.
This comes in concert with a wholesale exodus of people and businesses from high-tax blue states such as New York, Illinois and California to red states with lower taxes, less crime and fewer regulations. In Canada, urban Boomers are fleeing the major metro regions for rural Ontario or the Maritimes, convinced that the urban crime, soaring taxes and a crumbling infrastructure delivered by today's elites has seen its day.
As Buffalo Springfield said, " It starts when you're always afraid. Step out of line, the man come and take you away."
Bruce Dowbiggin @dowbboy is the editor of Not The Public Broadcaster (http://www.notthepublicbroadcaster.com). The best-selling author was nominated for the BBN Business Book award of 2020 for Personal Account with Tony Comper. A two-time winner of the Gemini Award as Canada's top television sports broadcaster, he's also a regular contributor to Sirius XM Canada Talks Ch. 167. His new book with his son Evan Inexact Science: The Six Most Compelling Draft Years In NHL History is now available on http://brucedowbigginbooks.ca/book-personalaccount.aspx
Force Play: The Vaccines And The Damage Done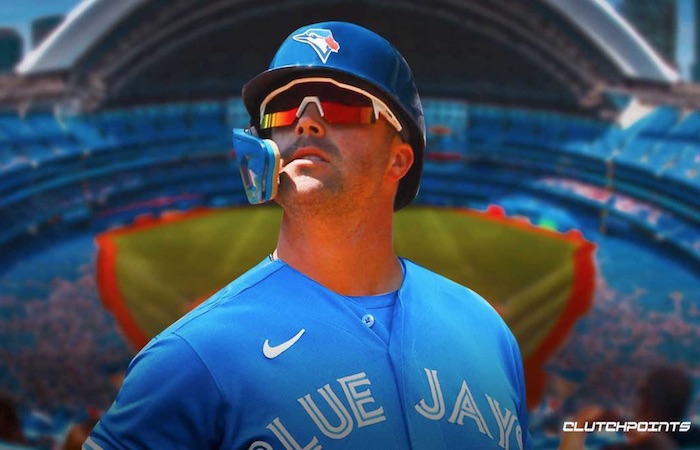 Sign up today for Not The Public Broadcaster newsletters. Hot takes/ cool slants on sports and current affairs. Have the latest columns delivered to your mail box. Tell your friends to join, too. Always provocative, always independent. https://share.hsforms.com/16edbhhC3TTKg6jAaRyP7rActsj5
Warning: This article could contain Covid-19 heresy. Readers are asked to take precautions. The Whit Merrifield crisis is over. The Toronto Blue Jays latest infield acquisition from Kansas City got a COVID-19 vaccine and can now play in his new team's home games. Provided he doesn't get COVID-19 all the same. Or have a freak heart problem. But we digress.
Canada has not allowed dozens of unvaccinated MLB players to play against the Blue Jays at Rogers Centre— including Merrifield when the Royals visited in July. (Similar bans affected unvaxed NBA and NHL players entering Canada.) But Merrifield wanted to play in the MLB postseason, so he relented to Trudeau's pressure and took the shot.
Merrifield's stubbornness mirrors how pig-headed Canada has been in employing its standard— vaccines uber alles— that clearly has little remaining basis in The Science®, if it ever did. Newly released documents obtained by former NY Times reporter Bari Weiss show that "in the days leading up to the implementation of the (Canadian) travel mandate, transportation officials were frantically looking for a rationale for it. They came up short."
Further, "no one in the 'COVID Recovery unit', which was responsible for enacting the policy, had any training in epidemiology or public health… instead, the director-general has a degree in literature." The real decision, said a member of the unit, came from above. "A senior official in the prime minister's Cabinet or possibly the prime minister himself had ordered COVID Recovery to impose the travel mandate… I'm not at liberty to disclose anything that is subject to cabinet confidence."
It's the same in the U.S. Food and Drug Administration documents newly obtained show the agency knew almost nothing about how well mRNA boosters might work when it okayed them. Or why travel lockdowns work. As we reported here in "Revise, Hide, Resubmit" White House Task Force member Deborah Birx simply lied to the the president about having evidence to prolong lockdowns. "We had to make these (moves) palatable to the administration by avoiding the obvious appearance of a full Italian lockdown… We were playing a game of chess in which the success of each move was predicated on the one before it."
Dilbert cartoonist/ social media star Scott Adams sums up the confusion of ordinary folks."Regarding vaccinations, people I don't trust say they have access to data I am not allowed to see, and because of that I should be concerned about the risks."
Not that it mattered in Whit Merrifield's case. It could have been 2020 as far as Health Canada is concerned. Even as we learn that multiple vaccinations do not prevent re-infection (POTUS Joe Biden is five shots in and sick again) or that the scientific evidence for vaccine efficacy was always missing, Justin Trudeau still stands like a Stalinist wall against revising earlier bans on the un-vaxxed.
What are the odds he'll revisit his Convoy-inducing policies? He only just relented on allowing Canadians to fly domestically without a vaccine. The PM himself goes maskless in Costa Rica, begging the question why he adheres to a liberal standard on holiday while the plebs— and baseball players— back home must obey his diktats on Covid prevention.
The Science®, people!! No jab, no journey to Canada's Blunderland. And No Talking!!
Maybe not. The vaccines have short-term benefits of six or eight weeks. After that Health Canada and the CDC claim they lessen the impact of the virus— but millions still get sick or die. That's nothing like the powers Health Canada and Trudeau attributed to them when rushing them into the market. Increasing evidence shows that the vax cures for Covid-19 and its variants might be worse than the virus. Millions getting the virus a second, third or fifth time belies those assurances. Or the threats of expulsion that accompanied them.
Estimates now suggest as many as 40,000 certified deaths worldwide may have resulted from "vaccine injuries". Meanwhile, five surveys of the American public, totalling over 2,500 people, show that while 4.4 percent of respondents reported that someone in their household had died from COVID-19; 8.9 percent said someone had died as a result of Covid vaccination.
What's going on here? Researcher/ author Alex Berenson notes that funeral giant Service Corporation is showing excess deaths persisting into year three of the pandemic. But not from Covid-19. "Smoking and obesity take decades to kill, and drinking usually takes a decade or more," says Berenson, who was banned from Twitter for Wrong Think. "Overdoses are way up and traffic accidents are higher too, but not nearly enough to account for the overall rise in deaths.
"Gee, I wonder what could be leading to all the excess non-Covid deaths we've suddenly seen in the last 12 months, not just in the United States but all over Western Europe and Australia too? Something definitely changed near the end of 2020, I just wish I could remember what…"
Lincoln National Insurance has reported a 63 percent increase in the rate of death claims for their customers. "The only new thing that's happened in 2021," says Baylor University cardiologist Dr. Peter McCullough, "is the Covid vaccine." The one that Trudeau insists you get or lose your job or liberty to travel.
Berenson notes another head scratcher. "The poor countries that avoided the mRNA shots have largely put Covid behind them, while wealthy countries navigate their fifth or sixth or seventh waves. (India: lots of people, no mRNA vaccines, no boosters, no second boosters, no super-special Omicron boosters, not so much Covid!)"
The previous antidote for believers in The Science® was banning or censoring this research. "California's Medical Board, has been extorting MDs not to speak out against actual COVID misinformation by labeling what we say as misinformation and threatening licenses to practice," says Dr. Jay Bhattacharya. "Docs just sued the medical board. Read the suit. Brilliant!"
The establishment in the person of globe-trotting/ no-masking Trudeau is making a bet on many levels that it can bluff through its agenda. It is testing social will. The results may prove bracing to those like Trudeau who presume authority for themselves as a right of his class.
Bruce Dowbiggin @dowbboy is the editor of Not The Public Broadcaster (http://www.notthepublicbroadcaster.com). A two-time winner of the Gemini Award as Canada's top television sports broadcaster, he's a regular contributor to Sirius XM Canada Talks Ch. 167. Inexact Science: The Six Most Compelling Draft YearsIn NHL History, , his new book with his son Evan, was voted the eighth best professional hockey book by bookauthority.org . His 2004 book Money Players was voted seventh best, and is available via http://brucedowbigginbooks.ca/book-personalaccount.aspx
The Cooler: Harper Attempts To Pacify CPC Over Poilievre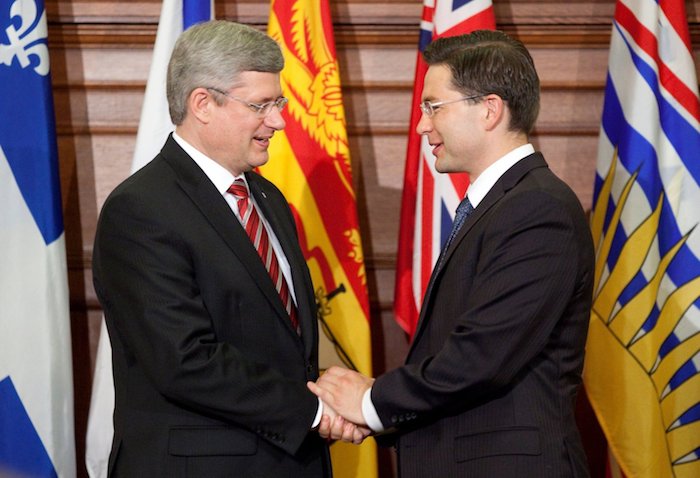 As demons go, Stephen Harper always left something to be desired. While the media and his political opponents painted a picture of a diabolical schemer bent of hoarding power, Harper mostly bored ordinary Canadians. For all the strenuous efforts of newsrooms and chat rooms tapping him as Trump, The Harp lacked a certain je ne sais quoi when it came to ruthless maniacs.
So the sudden re-appearance last month of Canada's previous PM to throw his support to Pierre Poilievre in the Conservative Party leadership race took on a sinister tone with the usual suspects. Harper's brand of lukewarm western populism was taken out for another thrashing. CBC typically quoted a Dutch political scientist Hans Mudde as saying, "Populism presents a Manichean outlook, in which there are only friends and foes." Etc.
In truth it is likely Harper emerged from the business of making money to bless Poilievre's massive lead in the CPC leadership for several reasons. The most obvious is that he recognizes the inevitability of Poilievre's win and wishes to deny the media an electoral horse race orgy till September.
But mostly it is to signify that despite the Toronto Star and CBC's histrionic protests, Poilievre will be a populist more in Harper's own image than that of Donald Trump. He only appears radical to the pearl clutchers of urban Toronto.
You can understand why the Family Compact is agitated by Poilievre. With their Golden Boy Justin Trudeau imploding and Poilievre talking about removing the Bank Of Canada governor and stripping CBC of funding, this threatens to get out of their control. Not even the RCMP can bail out Justin now. Harper's benediction is meant to still that radicalism in the mind of Tory voters.
But as we wrote on May 22, 2022, Poilievre himself is unafraid to thrash about in the Trumpian waters. He's rejecting further debates, walling himself off from the Trudeau-funded media. "Poilievre has channelled the voters' disgust with Trudeau and the Ottawa status quo epitomized by the Trucker Convoy. That disgust includes the grandees of his own party who foisted Scheer and O'Toole on the nation .
Their 2022 candidate is the well-worn place holder Jean Charest, failed Conservative and tainted Liberal premier of Québec from 2003 to 2012. Charest's policy chest sounds like a throwback to the days when language battles and Québec sovereignty were the burning issues. He's pro-choice, and he knocks PP for supporting the Truckers.
In the (first) debate, Poilievre did not spare Charest. "Now, Mr. Charest learned about the trucker convoy on CBC like other Liberals… He believes I should be cancelled from this leadership race, and disqualified, his words, because I don't share his Liberal viewpoint."
"That is the kind of cancel culture and censorship that you would expect from Justin Trudeau, but instead we're getting it from this liberal on this stage." He then slammed Charest on his Quebec Liberal party's alleged acceptance of illegal donations during his time as Québec premier. And his ties to Huawei. "The average trucker has more integrity in his pinky finger than you had in your entire scandal-plagued Liberal cabinet,"
It was red meat for frustrated Conservatives who finally see a champion in the manner of Florida governor Ron DeSantis, a tiger who won't back up in the face of Andrew Coyne huffing and puffing about nasty truckers. It resounds with Conservatives who refuse to accommodate themselves to a Liberal reality.
Naturally this brought out the Conservatives version of Charlie the Tuna. They want Tories with good taste, not Tories who taste good. They're appropriating all the Donald Trump derangement beloved by Canadian pack Media.
"Yesterday's debate was embarrassing for our party," said CPC leadership candidate Scott Aitchison. "The fighting, yelling and screaming. The partisan cheap shots at fellow Conservatives. We will never win another election if this is how we talk to each other and Canadians."
Yeah. Because all the "fighting, yelling and screaming" is why Canadians refused to vote for Scheer and O'Toole. Erstwhile Ontario leader Patrick Brown, who took a powder in the debate, also played the Stop Shouting card. "After watching the debate, I can't help but wonder: how can any of these candidates expect to unite our party and expand our Conservative coalition if they're already adopting a scorched-earth approach?"
Reform Party founder Preston Manning also demurred. "Stay away from the personal attacks that only poison the party well and reinforce the public's negative perception of party politics."
Have these people noticed that, while the CPC plays rock/paper/scissors, the Liberals are waging drone war on them? Like Republicans— who talk tough and then support Democrats sending g $40 B in untraceable money to Ukraine— the CPC has a credibility problem.
They want to win the government. To do so they need to penetrate southern Ontario and urban areas of Montreal and the Lower Mainland B.C. The leaders of the party— prompted by the Hill press corps— insist that you can beat Trudeau by using a feather duster on him.
Poilievre— a bilingual Alberta product who represents an Ottawa riding— dares to disagree. (He says he would fire the Bank of Canada governor if elected prime minister). He's willing to go over the heads of the CBC chattering class and Liberals pollsters who offer unwanted advice such as: "Conservatives must ask themselves if they are falling victim to the ease of stoking and selling the politics of anger," says pollster Tim Powers.
The outcome of a Poilievre leadership may be another schism between Reform elements and establishment Ottawa TV panel figures. But Poilievre's attitude in the face of Trump phobia will remain much like the irascible John Diefenbaker who blew out of the West in 1957, defying the status quo, to win the PMO twice. In the face of blowback from those quivering at Liberal omnipotency Dief opined, "You can't stand up for Canada with a banana for a backbone."
Bruce Dowbiggin @dowbboy is the editor of Not The Public Broadcaster (http://www.notthepublicbroadcaster.com). A two-time winner of the Gemini Award as Canada's top television sports broadcaster, he's a regular contributor to Sirius XM Canada Talks Ch. 167. Inexact Science: The Six Most Compelling Draft YearsIn NHL History, , his new book with his son Evan, was voted the eighth best professional hockey book of by bookauthority.org . His 2004 book Money Players was voted seventh best, and is available via http://brucedowbigginbooks.ca/book-personalaccount.aspx