Entertainment company looks at major expansion of sports betting and online gaming holdings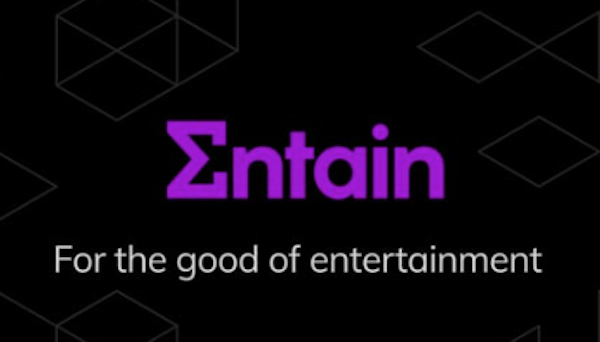 Entain Groups Bid for William Hill
Betting fans familiar with the Entain Group have witnessed a recent expansion, as the company acquires multiple brands for billions of dollars. It appears Entain isn't finished expanding their empire, as announcements were issued that a bid for William Hill has been formally given. This means that by 2022, Entain could manage one of the betting industries largest operators. It would effectively make them the most prominent operator worldwide.
It's known that Entain Ltd is competing against Caesars Entertainment & MGM International for the acquisition of William Hill America. However, details regarding how much they have bid against their rivals aren't known. It'll be higher than $4 Billion, with some analysts estimating that $6 Billion has been offered.
The Group acquiring William Hill UK would increase their international market share. This corporate entity maintains ownership of Ladbrokes & Coral in the United Kingdom. Subsequently, there'd be no larger operator of physical-based betting locations bigger than Entain Ltd.
Analysts report the global entity could attract regulatory problems by purchasing the collection of William Hill's assets. The reason being? By owning William Hill, Ladbrokes, and Coral, this corporation would maintain a monopoly over the United Kingdom's brick & mortar betting industry.
Regulators typically oppose monopolies, but those oppositions could be avoided for Entain. It's because the company has proven its regulatory standards by owning numerous brands with international recognition. Furthermore, this corporation has purchased large-scale companies like Tabcorp Holdings in Australia for $2.7 Billion. As such, the market shouldn't anticipate any opposition against Entain acquiring William Hill.
Entain Group's PartyCasino UK
There's an expansive variety of betting opportunities under the Entain banner, including PartyCasino with over 1000 online slot titles. This casino site dominates markets on a global scale. As such, an unforgettable experience is generated while registered members experience profitable promotions like the Welcome Bonus.
The Group is the preferred option for the acquisition of William Hill. This corporate entity manages its brands with responsible gaming in mind. This is proven through the influential software providers that are distributed throughout their brands. It guarantees gameplay is innovative, engaging, and profitable. Software providers consumers can expect, include:
Sportsbook and Table Games.
Interested gaming enthusiasts who register an account with an Entain Group gambling property aren't limited to the video slot. There's an online sportsbook that hosts events relating to Basketball, Football, Hockey, Baseball, Motorsports, and Cricket. There'll be other options that don't have an identical level of popularity but can award similar payouts. That's because sporting events from North America, Europe, Asia, and Oceania Regions are all covered. It enables a versatile experience for sports betting enthusiasts.
Furthermore, customers are usually happy to go beyond the sports betting option, as there are numerous renditions of popular games like Blackjack, Roulette, Keno, Craps, Baccarat, and Texas Hold'em. Those titles are matched with promising bonuses that award hundreds in additional credits that are usable across the table games, video slots, or live casino.
What Does a Modern-Day Gambler Look Like?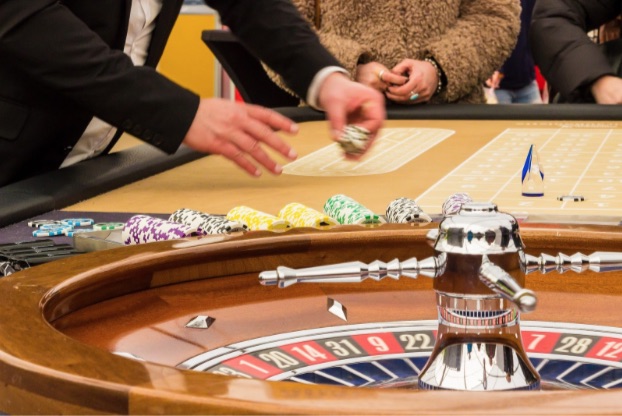 Casinos are no longer the exclusive domain of high-rollers. Modern-day gamblers come from all walks of life, and they gamble for a variety of reasons. Some people enjoy the thrill of betting on games or playing slots, while others see gambling as a way to make money by using online casino bonus codes. Whatever your reason for gambling, it's important to know what you're getting into. This article will discuss some of the most common types of gamblers and provide tips for staying safe when you hit the casino floor.
Is Gambling a Pastime for the Wealthy?
It's no secret that gambling can be a very expensive pastime. But just because gambling takes money doesn't mean that it's only for the wealthy. There are plenty of people who gamble on a regular basis who are far from wealthy. So if gambling is not just for the wealthy, then why do so many people think it is? Well, part of it has to do with how gambling is often portrayed in the media. Movies and television shows often portray gambling as something that only rich people do. And while there are certainly plenty of wealthy people who gamble, it's not true that all gamblers are wealthy. Another reason why people might think gambling is only for the wealthy is because of the high stakes involved. When you're gambling for large sums of money, it can certainly seem like a game for only the rich. But again, there are plenty of people who gamble for smaller amounts of money who are far from wealthy.
Today, Gambling Is Popular Among All Types of People
There are many reasons why gambling has become more popular in recent years. One reason is that there are more opportunities to gamble now than there were in the past. With the advent of online gambling, people can gamble from the comfort of their own homes. In addition, casinos are now found in many cities and towns, making them more convenient for people to visit.
Another reason for gambling's increased popularity is that it is now considered to be more acceptable, the same way acceptable as taking screenshots on your Windows 10 and 11 PC! In the past, gambling was often seen as a dirty or immoral activity. However, today most people see gambling as a fun and harmless way to entertain themselves. This change in perception has made gambling more accessible to a wider range of people.
There Are Many Different Ways to Gamble These Days
There are many different ways to gamble these days. You can:
go to a casino

play the lottery

bet on sports

gamble online
If you want to gamble but don't want to spend a lot of money, then the lottery might be a good option for you. You can buy tickets for a few dollars, and if you win, you could take home a huge jackpot. Just remember that the odds of winning are pretty slim.
If you're looking for a more relaxed way to gamble, then betting on sports might be right for you. You can bet on your favourite teams or players, and if they win, you'll make some money. Of course, you could also lose money if they don't win.
Finally, you can gamble online. There are many different websites that offer gambling games. You can usually bet on sports or play casino games like slots and blackjack. Be sure to do your research before you start gambling online, though, as there are some scams out there.
Online and Offline Opportunities
Though both online and offline gambling opportunities offer players a chance to win money, there are some key differences between the two. One of the most obvious is convenience; with online gambling, players can gamble from the comfort of their own homes without having to travel to a casino or other location.
Another difference is that online gambling sites often offer bonuses and promotions that offline casinos do not, which can make online gambling more attractive to players. Additionally, online gambling sites usually have a wider variety of games to choose from than offline casinos.
However, there are also some downsides to online gambling. One is that it can be more difficult to control spending when gambling online, as players do not have to physically hand over money to bet. Additionally, online gambling sites may not be regulated as heavily as offline casinos, which can make them riskier for players.
There Are Also Lotteries and other Forms of Gambling
Here is a look at some of the best other gambling opportunities that you may not be aware of:
Casinos – There are many casinos around the world that offer a wide variety of games for visitors to enjoy. If you are looking for a thrilling gambling experience, then a casino is definitely the place to go. From slots and blackjack to poker and roulette, there is sure to be a game that you will enjoy playing.

Bingo – Bingo is another popular gambling game that can be enjoyed offline. There are many bingo halls around the country that offer games for players of all ages. If you are looking for a social gambling experience, then bingo is definitely the game for you.

Sports Betting – You can also find many opportunities to gamble on sports offline. There are many sportsbooks that allow you to place bets on a variety of different sporting events. Whether you are a fan of football or basketball, you can find a sportsbook that offers to bet on your favourite sport.

Horse Racing – Horse racing is another popular offline gambling opportunity. If you are a fan of horse racing, then you can find many tracks around the country that offer races for bettors to choose from. You can also find online horse betting opportunities if you would prefer to place your bets from the comfort of your own home.

Lotteries – Lotteries are also a popular form of offline gambling. You can find many lottery outlets around the country that offer tickets for a variety of different games. If you are looking for a chance to win big, then it is definitely the activity for you.
Why It Is Important to Be Responsible When You Gamble
Gambling can be a fun way to pass the time, but it can also become a problem if you do not know how to control your spending. Follow these tips to help you gamble responsibly:
Understand the game you are playing. If you do not know how to play a game, ask a friend or look up the rules online. Make sure you know what your odds of winning are before you start betting.

Set a budget for yourself and stick to it. Decide how much money you can afford to lose before you start gambling. Once you have reached your budget, stop gambling.

Keep track of your wins and losses. It can be easy to get caught up in the moment and keep gambling even when you are losing money. Keep a record of how much you have won and lost so you can see how well you are doing over time.

Quit while you are ahead. It is tempting to keep playing when you are on a winning streak, but it is important to know when to quit. If you keep gambling, you could end up losing all of your winnings.
Distorted beliefs about luck, skills and gaming knowledge, and their impact on gambling behavior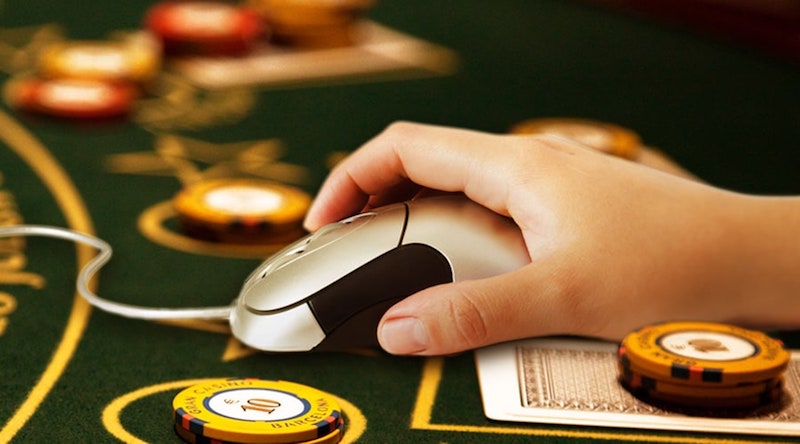 Recreational and problem gamblers alike hold some irrational beliefs about gambling. Erroneous gambling related beliefs (EGRBs) imply beliefs in luck and skills, and illusion of control as players develop various winning strategies based on broader beliefs about the nature of randomness. Gamblers' distorted beliefs of luck and skills result in problem gambling. People think that luck will change, and they will win their lost money back. However, each gambling event is independent of the previous one, like each toss of the coin is completely independent of the previous tosses. So, the odds in your 8 th bet will no more be in your favour simply because you lose the earlier seven bets. Over time, the more you risk, the more you lose.
In the context of online gambling, best online casinos Canada offers a variety of games to gamblers that can be accessed from anywhere. These include video slots, jackpots, table and card games, and sportsbooks. There are noticeably more online games than land-based games. No restrictions on bet admission lead to bigger jackpots for all players.
Video slots
Video slots like Gonzo's Quest, Starburst, and Thunderstruck are among the most popular ones. Low volatility video games award small but frequent wins, while high volatility video games give a single, chunky win.
Jackpots
Jackpots like Powerball, Buffalo and Bonanza can be progressive, pooled, fixed or local, and have the highest reward that a video slot can pay.
Table and card games
Table and card games like blackjack, roulette and baccarat are skill-based games, and are found in different variants including Pai Gow and Red Dog.
Live games
Live games like poker, blackjack and baccarat are streamed and played live in full HD.
Sportsbook betting
Sportsbook betting, like soccer, baseball and basketball offers a live betting feature, so players can make wagers as the game unfolds.
Specialty titles
Specialty titles like Bingo, Keno and Wheel of Fortune are distinct and general.
Other beliefs and myths about gambling
Gambling will eventually pay off
Gamblers have a persistent belief that the next bet will pay, despite repeatedly losing the next bet. There is a delusional belief in the gambler that a stroke of luck is only a wager away, that results in gambling addiction. The belief that gambling will eventually pay despite losing a considerable about of money reinforces belief in gambling, and is the driving factor behind compulsive gambling.
Irrational belief in a big win
Those who are not addicted to gambling, they are clear when enough is enough. They walk away from their losses and get on with life. However, this does not happen with a compulsive gambler. They keep coming back with the irrational belief of an eventual big win.
I'm lucky, I almost won, and will make it this time
If you almost won, that doesn't mean you are due for a real win. Future gambling outcomes are in no way influenced by the previous ones.
Playing multiple games increases the chances of winning
You may win more often by playing two slot machines or poker games at once, but you will have to spend more also. And remember, the more you play, the more are your chances of losing.
Betting on the same number will increase my odds
The outcomes of most games of chances, particularly lotteries and slot machines, are completely random, and cannot be altered, no matter what you do. Betting the same number each time won't help you more than betting different numbers. No matter how many times you have betted for the number or how many people have betted on a particular number, the odds remain the same each time.
Loss Disguised as a Win (LDW)
Slot machines are programmed to promote problematic play, and win for the house. They operate on a principle called Loss Disguised as a Win (LDW) wherein the player is given a win of credits with a spin, which is fewer than the original wager. These frequent wins keep the player engaged, despite a net loss.
Gambler's Fallacy or "Monte Carlo Fallacy"
Many people suffer from the "Gambler's Fallacy" or "Monte Carlo Fallacy", which is an erroneous belief that if something has happened a lot of times in the past, it will happen less in the future, and vice-versa. The fact is that each event is independent of the earlier outcomes. The odds of a head after 10 successive head tosses on the 11th toss remain 50:50, it is not affected anyway by earlier 10 consecutive head tosses. The same goes with gambling. Odds and chances are mathematical probabilities, and are not controlled in any way by metaphysical powers or luck.
It's my lucky day
Simply because you feel that it's your lucky day, it's not that you are going to win. Needing money, or hoping to win, has absolutely no influence on the outcome of a game of chance.
Signs of problem gambling
Gambling becomes a problem when you have trouble stopping. Warning signs of problem gambling are:
 Feeling guilty or worried about gambling
 Gambling to win back lost money
 Borrowing money, selling things, and committing criminal acts to obtain money for gambling
 Experiencing extreme highs from wins, and extreme lows from losses
Financial implications of problem gambling
Financial troubles associated with problem gambling include reduced disposable income, financial insecurity, job loss, and increased debt.
Signs of financial problems include:
 Overdue and unpaid bills
Increased spending on credit cards
 Repeatedly borrowing money from friends and family
 Secretive about money problems
 Receiving calls from collection agencies
Gambling is not for making money, seek help if required
Gambling addiction results in problems that extend well beyond financial losses, such as relationship issues, career-related consequences, and social isolation. If you can afford it and play only for recreational purposes, not for making money, gambling isn't really a problem. Remember that gambling is not a way to make money. If you have become addicted to gambling, seek the help of professionals with recovery, simply don't rely on your will power. Because if you could do it with will power, you would have stopped it on your own before your life was devastated.