You Don't Realize This, But You Do Have Faith, Just Like The Rest of Us
The human Ego is a fascinating force for both good and evil. Ego can drive someone's greed, or it can drive innovation. It can cause destruction, or protect against it. Your ego is like a firearm, it's only dangerous if you use it with hostile intentions, against good people.
Out of control, our Ego will demand that we be "right", and will savagely resist being proven wrong. A weak Ego will cause us to brag about our accomplishments, and be offended when our weaknesses are exposed. A weak Ego will feel pain when our friends improve their lives, or outshine us. Instead of cheering you on, people with a weak ego will diminish your accomplishments so as to preserve their own identity.
Ego is a force amplifier for ignorance. Ignorance is the rejection of information, without examination…which is sometimes exhibited as faith.
Our personal belief system is almost entirely faith based, though most would argue vehemently otherwise, as if they were defending their children from a vicious animal. Most people like to think that their beliefs and decisions are based on logic, science, and previous experience, though that is rarely true. The truth is, upon close examination, our decisions are made largely based on our trust, or faith in what we believe to be a credible source.
Sources of faith:
Our own judgement
Our perception of what constitutes Science
People with what we perceive to be "credentials"
Books
Gut instinct (intuition)
The intuition of others
Others who inspire confidence
Our perception of history
Our perception of our own personal experiences
Those in authority
The "News" from sources we judge to be "credible"
Social media is chaulked full of statements of "fact", which are exclaimed as the unblemished "truth". Often the phrase "credible sources" is used as a baton to beat senseless, those who question the validity of the sources. How short our memory seems to be, when our "credible sources" get it dead wrong time and time again, yet we continue to give credence to their blathering.
My question I'm asking you to ponder is this: What do you REALLY know for certain? If you were to make a list, it may look something like this:
The world is a rotating sphere, in orbit around the sun, and is the 3rd rock from the sun.
I am a human being
Science is reliable and trustworthy
Most Medical Doctors have our best interests at heart
Perpetual motion is impossible
Free energy does not exist
The Covid19 Virus is very dangerous, and I should be afraid for myself and others
Gravity works
Aliens are not real
Pick any of the above, or choose a "fact" of your own, and I will show you how you don't actually "know", but instead you are assuming the truth in your belief.
Lets try the first one, "The world is a rotating sphere, in orbit around the sun, and is the 3rd rock from the sun". Is this a belief, or is it a fact? I personally believe it is true, and I can make a strong argument as to why I believe it is true, however I can not prove this to be true, and neither can you.
I am not an astrophysicist
I have never personally been to space
I can not prove that pictures from space are real, and undoctored…because I did not take them myself.
I can't prove that I'm not experiencing a computer generated simulation, and that I myself am only a computer program.
Although I trust that the world is very likely a sphere, I can not prove it. Instead, I prefer to trust the accounts of Astronauts who have gazed from space in wonder at the glory of creation. They say that the planet is a sphere, and I choose to believe them. I choose to have faith in both their honesty, and the accuracy of their perceptions.
If your information is not first hand…then no matter what the topic, you are putting your faith in your sources. If you're not the scientist who did the research, or performed the experiments, then you are simply reciting what you were told. You don't know..you are acting out of faith. If you are listening to the scientist who didn't do the research, or perform the experiments, then you are basing your opinions on the second hand information of someone who doesn't actually know.
Soctrates was reported as saying, "The only true wisdom, is in knowing that you know nothing".
Do I know for a fact that this quote is from Socrates? Nope. I don't know for sure, but I agree with the sentiment all the same. I don't speak ancient Greek, nor do I know of anyone who does. I have not verified the authenticity of the volume in which this quote was recorded, nor do I personally know anyone who has. I'm guessing. I'm placing my faith in the internet, but I do not know for sure.
Humans like to be certain. Certain of their environment, level of safety, and of their personal identity. Often, we mistake people with higher education as being more certain, but unfortunately, having more information in your brain, doesn't mean you have a higher understanding of that information. Nor does having information necessarily mean you have the ability to be totally objective. Objectivity is a skill which is accumulated only by those who have a high level of self awareness, and have the ability to accept new information instead of rejecting it without examination.
RE: Covid 19: We don't know what is true, and what is not. All we can do is our best, but we must be cautious about the motives of our Government during this crisis. Now is not the time for blind faith in Government, it is the time for critical oversight. People with power tend to expand their power at every opportunity. Power is the greatest aphrodisiac known to humankind, and Government power has expanded around the Globe at an alarming pace. Is this all for our own good? I hope so. I also believe that now is the time for vigilance, and critical thinking. The cost of not thinking for ourselves, could be more than any of us are willing to pay.
Asking questions comes at a price. You will be socially shamed, accused of being a conspiracy theorist, and told to put on your tin-foil hat. Just know, the attacks are being generated by weak Egos, which NEED to be certain, and can not tolerate the uncertainty which results from asking questions. It's not a personal attack on you, it's a defense of their own fragile Ego…though it certainly feels personal.
It is curiosity, not certainty which is the sign of higher intelligence. The great part, is that you can CHOOSE to be curious, just as you can choose to pretend to be certain. Neither choices require either a high IQ, nor an advanced education.
Which do you choose?
For more stories, visit Todayville Calgary
Enbridge to purchase three U.S. utilities for $14 billion in cash and debt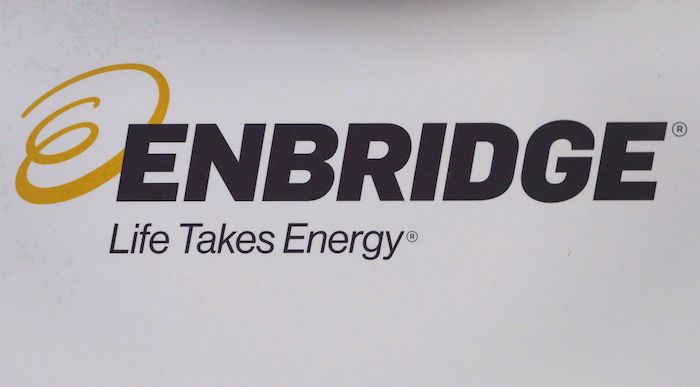 The Enbridge logo is shown at the company's annual meeting in Calgary on May 9, 2018. Enbridge Inc. says it has signed a US$14 billion cash-and-debt deal to purchase three U.S.-based utility companies. THE CANADIAN PRESS/Jeff McIntosh
Calgary
Enbridge Inc. says it has signed a US$14 billion cash-and-debt deal to purchase three U.S.-based utility companies.
The Calgary-based energy infrastructure giant says the three utilities, owned by Dominion Energy, Inc., are The East Ohio Gas Company, Questar Gas Company and its related Wexpro companies, and the Public Service Company of North Carolina.
Enbridge says it will finance the deal through a combination of $US9.4 billion of cash consideration and US$4.6 billion of assumed debt.
The Canadian company says the deal will double the scale of its gas utility business and will serve to balance its asset mix evenly between natural gas and renewables, and liquids.
Enbridge says following the transaction, its gas utility business will be the largest by volume in North America with a combined rate base of over C$27 billion and about 7,000 employees delivering over nine billion cubic feet per day of gas to approximately seven million customers.
The deal is subject to regulatory approval and expected to close in 2024.
This report by The Canadian Press was first published Sept. 5, 2023.
Police seize 35 computers, nearly one million photos and videos, arrest 8 suspects for child sexual exploitation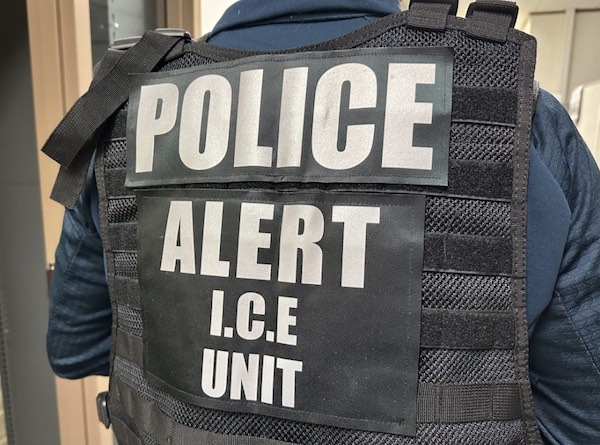 News release from ALERT (Alberta Law Enforcement Response Team) Internet Child Exploitation team
Operation ICE Storm 5
Operation ICE Storm 5 has led to the arrest of eight child sexual exploitation suspects. ALERT's Internet Child Exploitation team made the arrests over the past three months in Calgary and Coalhurst, Alta.
Internet Child Exploitation (ICE) team launched Operation ICE Storm 5 in April 2023 and focused on high-level targets that were sharing and distributing vast collections of child sexual exploitation materials via peer-to-peer file sharing networks.
Operation ICE Storm 5 prioritized suspects with the largest collections and some of the most graphic content. To date, nearly one million child sexual exploitation photos and videos have been identified. More than 35 computers and electronic devices were seized resulting in terabytes of data for forensics technicians to analyze.
At this point of the investigation, ICE investigators do not believe any of the victims are from Alberta, or that any hands-on offences had taken place.
Anyone with information about this investigation, or any child exploitation offence is encouraged to contact police or cybertip.ca.
A total of eight suspects were arrested and each face charges of possession of child pornography, access child pornography, and make available child pornography:
Claudio Foglia, 60, of Calgary;
Warren Flemming, 40, of Calgary;
Craig Drumgold, 49, of Calgary;
Tyler Sartison, 54, of Calgary;
Derek Eichele, 59, of Calgary;
Chris Jenkins, 31 of Coalhurst, Alta.;
Thomas Weatherhead, 51, of Calgary;
Jesse Carlson-Lepage, 35, of Calgary;
Operation ICE Storm 5 relied on the assistance of a number of police agencies, including: Calgary Police Service, Lethbridge Police Service, Medicine Hat Police Service, Canmore RCMP, and Coalhurst RCMP.
ALERT was established and is funded by the Alberta Government and is a compilation of the province's most sophisticated law enforcement resources committed to tackling serious and organized crime.