We are nearing one full year since the outbreak of the COVID-19 pandemic began sweeping the globe, ravaging all major industries worldwide and forcing the global economy to grind to a near halt. 2020 has been dominated by social and political upheaval as officials have struggled to find the balance between economic lockdown and protecting the public from the virus. Adding to the uncertainty, disinformation is circulating at an unfathomable rate. Heading into December, tension and mistrust appear to be at an all time high as individuals and groups have begun to rebel against lockdown orders and what many believe to be government forces overstepping their democratic boundaries.
Among the hype and hysteria, the "Great Reset" has become a popular and highly divisive topic in recent months. Aggressive disagreements have broken out among experts, political leaders and the general public, often citing controversial buzzwords like "socialism", "government control", and "elite agenda". In this setting, it has become increasingly difficult to determine what is fact and what is fiction, as fear and confusion fuel conspiracy theories and government distrust.
COVID-19: The Great Reset is a book originally published in July 2020, co-authored by Thierry Malleret, founder of the Monthly Barometer, and Klaus Schwab, founder and Executive Chairman of the World Economic Forum (WEF). This book elaborates on a recovery plan proposed by the WEF that presents the global COVID-19 pandemic as an opportunity to correct the shortcomings of the existing social, economic and political institutions around the world. According to the WEF, "The inconsistencies, inadequacies and contradictions of multiple systems – from health and financial to energy and education – are more exposed than ever amidst a global context of concern for our lives, livelihoods and the planet."

Within this setting, the WEF calls for collaboration among experts and world leaders to propose and implement a vision for the future that will "build a new social contract that honors the dignity of every human being." The values highlighted by the Great Reset propose an ideological shift away from capitalism. This includes shifting the global focus towards fairer market outcomes, the advancement of sustainability measures and the improvement of environmental, social and governance (ESG) metrics across industries.
The Great Reset global agenda calls for unprecedented cooperation among countries and industries around the world to unite under one recovery strategy aimed at repositioning the current trajectory of society as a whole. "Rather than using recovery funds to fill cracks in the old system," says Klaus Schwab, founder and executive chairman of the World Economic Forum, "we should use them to create a new one that is more resilient, equitable, and sustainable in the long run."
The World Economic Forum's Great Reset initiative has received support from several influential organizations around the world, including TIME Magazine, Apple and Microsoft. However, while it appears many have signed onto this initiative as a unique opportunity to build a prosperous future for all members of the human race, an equal number have emerged to furiously oppose it.
Opponents of the Great Reset have labeled it as a radical socialist agenda being pushed on the masses by global elites. The initiative has been extensively criticized for appearing to use the global upheaval inflicted by the pandemic to implement social and economic measures not approved by the democratic process. An article released by the Post Millennial accused the WEF of using the "blunt force trauma of the pandemic to force the world to reshape according to socialist dictates." This mentality has been echoed by a number of individuals and organizations around the world.
The National Review criticized Schwab's book, COVID-19: The Great Reset, for having "undeniably authoritarian subtext" on which no legitimate societal transition should be based.
These opposing viewpoints on the legitimacy and intentions of the Great Reset have led to extreme backlash for political leaders who appear to support the initiative in any way. On September 29, 2020, Prime Minister Justin Trudeau landed himself in hot water during his United Nations address, where he spoke of the impacts of the pandemic and the way forward for Canada. "This pandemic has provided an opportunity for a reset," he said, "This is our chance to accelerate our pre-pandemic efforts, to reimagine economic systems that actually address global challenges like extreme poverty, inequality, and climate change."
Trudeau's address was swiftly condemned by many, as certain onlookers accused the Prime Minister of supporting the global elitist plan to collapse the economy and renege on Canadian rights and freedoms.

In November 2020, in response to Trudeau's UN address, Conservative Member of Parliament Pierre Poilievre launched a petition called Stop the Great Reset. The petition calls on Canadians to "fight back against global elites preying on the fears and desperation of people to impose their power grab". The petition received more than 60,000 signatures in a matter of days.
As governments and politicians around the world struggle to respond to the ongoing conditions of the pandemic under increasingly bleak circumstances, the consumption and circulation of accurate, credible information becomes increasingly important with each passing day. As businesses in every industry continue to go under and more and more individuals lose their livelihoods, the propagation of disinformation and fear serves only to divide and isolate us further. Whether you subscribe to the theory of the Great Reset as a legitimate avenue towards the creation of a healthier post-pandemic society, or as an illegitimate attack on democratic rights and freedoms, it is paramount to seek credible information.
Should we encourage our governments and politicians to adopt a Great Reset? Is it best to reinvigorate our economies? Or do we look to a combination of these two ideologies?
For more stories, visit Todayville Calgary.
Province hopes new physician training in Lethbridge and Grande Prairie will mean more rural doctors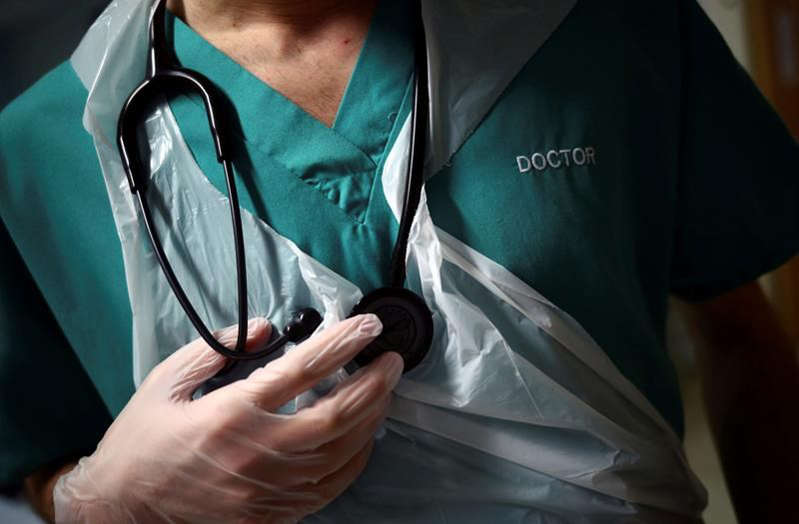 Addressing rural physician shortages
To help bring more physicians to rural Alberta, Alberta's government is working to offer physician training in Lethbridge and Grande Prairie.
Alberta has the best front-line health-care workers in the world, and Alberta's government is working to ensure that Albertans have access to the care they need, when and where they need it. Rural Albertans are disproportionately affected by the nation-wide shortage of healthcare workers and their community members cannot access physician training close to home.
Alberta's government is investing $1 million to explore ways that regional post-secondary institutions, such as the University of Lethbridge and Northwestern Polytechnic, can help deliver medical education outside of Edmonton and Calgary. Research shows that positive learning experiences in rural health-care settings lead to more physicians choosing to pursue careers in rural areas.
"Over the past year, we've made strategic investments to address health care labour shortages, including through the largest expansion of post-secondary seats in Alberta's history. Partnering with Alberta's two medical schools and institutions in northern and southern Alberta to train doctors locally is the best path to ensuring we meet rural needs."
The funds will be used by the University of Alberta, University of Calgary, University of Lethbridge and Northwestern Polytechnic to support collaborative planning. This will include detailed plans to support regional health professions training centres in Lethbridge and Grande Prairie.
"Expanding medical training in rural areas creates new opportunities for students who want to remain in their communities while making other students familiar with regions of the province and types of work they may not have considered before. Expanding training opportunities is just one way we're addressing the shortage of rural doctors to ensure Albertans get the care they need when and where they need it."
Plans for rural training opportunities include hands-on learning experiences in rural communities surrounding regional hubs. These opportunities will support the recruitment of physicians to teach and train medical students and residents, while increasing access to physician services.
"An investment in rural medical training is a direct investment in the future of rural and remote health in Alberta. We look forward to building on our existing relationships with partners across Alberta and significantly expanding the opportunities for future health professionals to learn and enter practice outside our largest urban centres, toward the goal that drives everyone involved in the health professions in this province — readily available, easily accessible, world-class health care for all."
"We at the University of Calgary's Cumming School of Medicine are excited about working collaboratively with our colleagues across the province to provide innovative educational solutions for health workforce shortages particularly in the rural areas. There are many factors and initiatives required to help the situation and expanding physician training capacity in Alberta post-secondaries can lead to a healthier population."
This funding is the latest investment from Alberta's government to ensure students have access to the education, training and skills students need to succeed in tomorrow's economy. At the same time giving confidence to industry, businesses and investors that regional workforce needs will be met.
Previously in Budget 2022, Alberta's government announced the targeted enrolment expansion initiative which invested more than $171 million into Alberta's post-secondary system to create nearly 10,000 new seats over three years in high-demand programs. More than 2,400 of those new seats were in nursing, health care aide and paramedic programs.
Alberta's government has also signed a new agreement with the Alberta Medical Association. This includes $15 million annually to support physician recruitment and retention for physicians who practise full-time in underserved areas, an additional $12 million annually for the Rural Remote Northern Program, and a one-time investment of $2 million to increase funding for the existing RESIDE program that provides incentives for family physicians to practise in Alberta's underserved rural and remote communities.
Quick facts
There are two medical schools in Alberta, located at the University of Alberta and the University of Calgary.
The Ministries of Health and Advanced Education are jointly responsible for the education of physicians in Alberta. Advanced Education is responsible for undergraduate medical education. Health is responsible for postgraduate medical education or residency training, including international medical graduates, rural medical programs, resident physician compensation, and the Academic Medicine and Health Services Program.
Alberta halts rate hikes on auto insurance for private passenger vehicles for 2023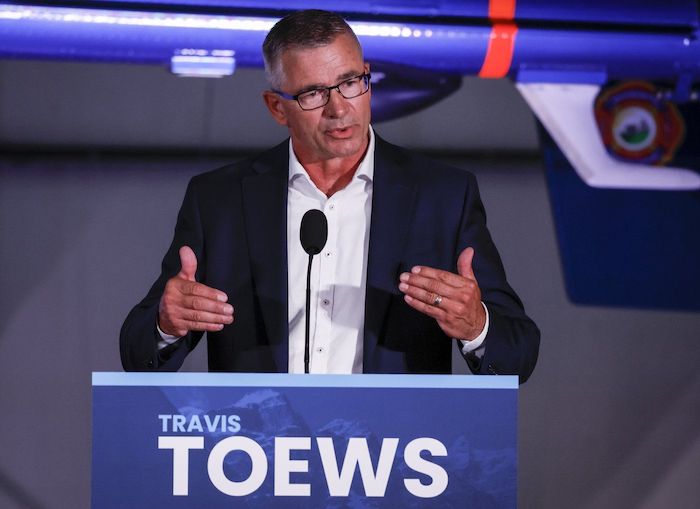 Edmonton – The Alberta government says it will not approve any more rate hikes for auto insurance on private passenger vehicles until the end of the year.
The government says in a news release that it shares concerns from the public and is imposing the cap while it works to find long-term solutions.
The move comes more than three years after the United Conservative Party government lifted a cap on hikes imposed by its NDP predecessors.
Finance Minister Travis Toews had previously resisted calls to reinstitute the cap, calling it an ineffective stopgap solution while pointing to reforms his government made in 2020 to stabilize rates over the long haul.
The government now says factors like inflation and supply chain issues for auto parts are affecting rates in the short term and must be addressed.
Premier Danielle Smith had called for her government to take action on insurance late last year, after a report commissioned by the Insurance Corporation of British Columbia found Albertans are paying among the highest rates in Canada.
This report by The Canadian Press was first published Jan. 26, 2023.