Strathcona County RCMP make arrest for sexual assault and failing to comply
Sept. 15, 2020
Strathcona County RCMP arrest male for failing to comply and sexual assault
Sherwood Park, Alta. – Strathcona County RCMP have arrested a 26-year-old male for sexual assault and failing to comply with conditions stemming from pervious charges.
Emmanuel Amponsah of Edmonton was arrested and charged in Feb, 2020 for assault, uttering threats and forcible confinement. The victim alleges Emmanuel drove her to a rural property in Strathcona County where she was tied up, assaulted and threatened.
Emmanuel was released on conditions and a trial is set for Oct.1, 2020 for these offences.
On Sept. 2, 2020 Emmanuel and a female were located in a vehicle during a traffic stop in Sherwood Park and he was arrested for failing to comply with conditions, which included a 24-hour curfew. During the investigation the female reported she had been sexually assaulted by Emmanuel and he was subsequently arrested for sexual assault in addition.
Emmanuel had a judicial hearing and was remanded into custody and will be appearing in Sherwood Park Provincial Park on Sept. 16, 2020.
Emmanuel also goes by the name Taylor Dunn and may be using this alias on his social media accounts.
Police are concerned that there may be more victims and encourage anyone that has information about Emmanuel Amponsah to contact the Strathcona County RCMP at 780-467-7741 or you local detachment. If you want to remain anonymous, you can contact Crime Stoppers by phone at 1-800-222-8477 (TIPS), by internet at www.tipsubmit.com, or by SMS (check your local Crime Stoppers www.crimestoppers.ab.ca for instructions).
Manitoba RCMP say woman and child safe after alleged "random kidnapping"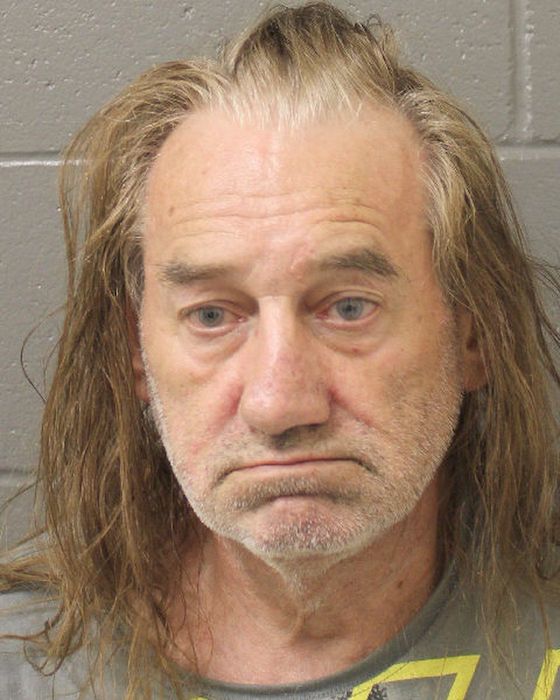 Winnipeg – A Manitoba woman and her two-year-old daughter are safe after stopping to help a man who was allegedly pretending to need help on the side of a road but who then jumped into their vehicle and demanded to be driven to Winnipeg, RCMP said Saturday.
Cpl. Julie Courchaine told a news conference that police were first called to a hotel parking lot in Portage la Prairie, west of Winnipeg, on Friday afternoon for a report of a man in a van who was acting erratically and possibly taking drugs.
Courchaine said police spoke with the man briefly before he put the van in gear, rammed a police vehicle, drove towards officers, and then rammed the police vehicle again before taking off.
A chase had to be abandoned when the van, which was allegedly stolen from Winnipeg, drove into oncoming traffic on Highway 1, Courchaine said.
Not long after, a 911 call came in from a person living just east of Portage la Prairie. The call got disconnected.
"But a male and a female voice could be heard before the phone went silent," Courchaine said.
Courchaine said the woman also managed to call her husband. He, too, called 911. Investigators spoke with him and also found the van abandoned, and they put the separate pieces together.
"She was driving in the area, saw this male in distress on the side of the road, pulled over to assist him, at which point he jumps in. She was able to make a call to her husband as well as that 911 call to us," Courchaine explained.
Investigators believed they were travelling to Winnipeg and Courchaine said police were in the process of issuing an Amber Alert when the woman called to say the man had fled the vehicle and she and her daughter were safe in Winnipeg's Polo Park neighbourhood.
Courchaine said the woman did not know the suspect. Neither the woman nor the child were physically hurt, she said, and no weapons were used.
The suspect was known to RCMP, she said.
"This was an extremely difficult situation and we would like to acknowledge the victim, who did everything she could to keep herself and her child safe," Courchaine said.
Police are now looking for Michael Stephen Klimchuk, 62, from Winnipeg, who is wanted on two charges of kidnapping, two charges of forcible confinement, abduction of a person under 14, three charges of assault with a weapon on a police officer, dangerous operation of a motor vehicle and possession of stolen property over $5,000.
Klimchuk is five-foot-eight-inches tall, weighs approximately 220 pounds, has blue eyes, long brown hair, and was last seen wearing a camo jacket and light-coloured pants.
Courchaine said he's not believed to pose an imminent threat, but anyone who sees him or knows where he is should contact police immediately.
RCMP in Manitoba had tweeted a surveillance camera image of the suspect Friday night who they said they were trying to identify in connection with "a serious incident near Portage la Prairie," but there was no mention of the alleged kidnapping.
When asked about the delay in releasing the information, Courchaine told the news conference it took time for police to connect the various elements.
This report by The Canadian Press was first published Nov. 26, 2022.
Edmonton man arrested with $7 million worth of cocaine and heroin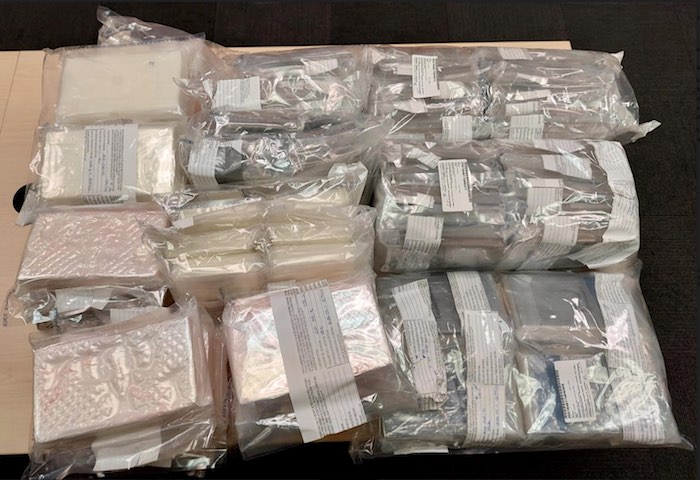 News release from Integrated Border Enforcement Team
Integrated Border Enforcement Team charges man in multi-million drug importation investigation
Calgary – The Integrated Border Enforcement Team (IBET), a joint force operation between the Royal Canadian Mounted Police, Canada Border Services Agency and Calgary Police Service, has charged a man for importing cocaine and heroin into Canada.
IBET engaged in an investigation into cross-border drug importation via commercial transport vehicles. As a result of the investigation, IBET seized 38 kg of cocaine and 30 kg of heroin – which has a combined street value of approximately $7 million.
On Oct. 13, 2022, David Phanthikane, 42, a resident of Edmonton, was charged with Possession of a Controlled Substance for the Purpose of Trafficking contrary to section 5(2) of the Controlled Drugs and Substances Act.
Phanthikane is scheduled to appear in Edmonton Provincial Court on Nov. 24, 2022.
"This complex investigation, which spanned several months, is a great demonstration on the importance of collaboration between agencies. Investigators were able to prevent 68 kg of cocaine and heroin from impacting Alberta's communities and potentially saving lives."
– Supt. Sean Boser, OIC of Federal Policing – Calgary
"These charges are a great example of IBET's effectiveness to stop illegal drugs at the border and keep our communities safe. The CBSA is proud to work alongside our law enforcement partners."
– Brad Wozny, Regional Director General, Prairie Region, Canada Border Services Agency
"The success of this operation is testament to the strength of law enforcement working in partnership to better our communities. Through excellent teamwork, we have been able to remove a substantial supply of drugs that were likely destined to target vulnerable addicted individuals. These are people that feed their supply through crime that impacts our broader communities."
– Acting Supt. Melanie Oncescu, CPS Criminal Operations and Intelligence Division
IBET's mandate is to enhance border integrity and security along the shared border, between designated ports of entry, by identifying, investigating and interdicting persons, organizations and goods that are involved in criminal activities.