Police warn public after recent distraction style thefts targeting seniors
The Edmonton Police Service is alerting the public following recent reports of distraction style jewelry thefts that appear to be targeting seniors.
On Thursday, March 7, 2019, an 86-year-old female was in the parking lot of a business in the area of 124 Avenue and 153 Street when she was reportedly approached by an unknown male and female in a black Dodge Durango. While speaking to the complainant, the female suspect reportedly placed fake gold rings on the woman's fingers and a fake gold necklace around her neck, removing the wedding ring and necklace that she was wearing in the process. The suspects then allegedly drove away.
On Sunday, March 10, 2019, a similar incident reportedly took place in the parking lot of a grocery store in the area of 173 Street and Stony Plain Road. A 75-year-old male reported that while attempting to exit his vehicle he was blocked by an unknown female. The female then reportedly placed fake gold jewelry on his hands and wrists, removed his gold watch and quickly left the parking lot with an unknown male in a black SUV.
Investigators believe the two incidents in west Edmonton are linked and may involve the same suspects. In each incident the suspects are described as an adult male and female with a dark skin tone, dark hair and heavy accents that may be Eastern European or Middle Eastern. The female was also described as wearing a full length dress and a head scarf and both suspects reportedly drove rental vehicles that officers believe they may be switching regularly.
Detectives continue to actively investigate these incidents and believe the suspects are likely travelling across Alberta committing similar thefts. As a result, officers are concerned there may be additional complainants in Edmonton and are encouraging them to come forward.
Photos of the fake jewelry used by the suspects are included below.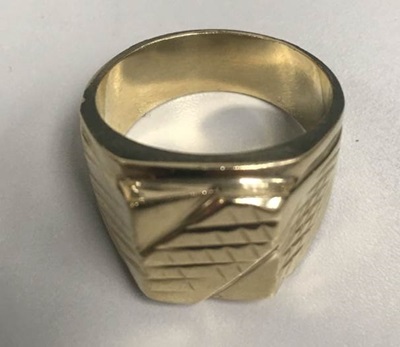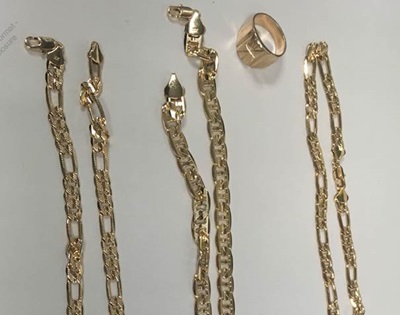 Police are also warning the public, in particular seniors, to be aware of their surroundings when in parking lots and to be extra vigilant if approached by strangers who are trying to give away or sell something. Citizens are advised to look around when approaching theirs vehicles and, if they notice suspicious individuals approaching, change direction and proceed to the nearest public area.
Anyone who believes they may have been victimized is asked to contact the EPS at 780-423-4567 or #377 from a mobile phone. Anonymous information can also be submitted to Crime Stoppers at 1-800-222-8477 or online at www.p3tips.com/250.
Two deputy chief medical officers resign from their positions with Alberta Health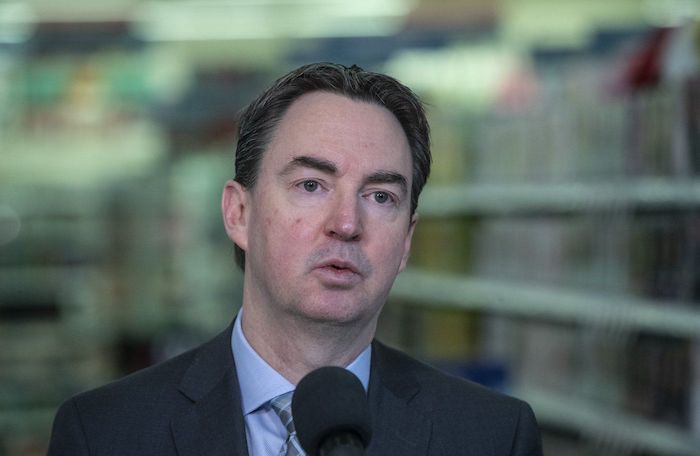 Edmonton – Alberta's two deputy chief medical officers of health are leaving their roles — less than a month after Dr. Deena Hinshaw was removed as the province's top doctor.
Health Minister Jason Copping confirmed during question period Wednesday that both of the doctors have submitted letters of resignation.
"They are still continuing to work at this point in time," he said in the legislature. "We are in the process of actually looking to fill those roles."
A statement from Alberta Health said Dr. Rosana Salvaterra and Dr. Jing Hu, who are listed as public health physicians on the department's website, have given notice.
When reached by her department email, Salvaterra responded: "Unfortunately, we are not able to comment."
She later added that she respects and admires both Dr. Hinshaw and Dr. Hu.
"They are brilliant, hard-working, and compassionate public health physicians and I consider myself fortunate to have had the opportunity to work alongside them for these past 14 months."
Salvaterra, who has extensive public health experience including as the medical officer of health for Peterborough, Ont., joined the office in October 2021.
Her career in public health includes work in "the COVID-19 response, mental health, the opioid response, women's health, poverty reduction, health equity, community food security and building stronger relationships with First Nations."
Hu's out-of-office message said her "last day at work with Alberta Health was Nov. 18, 2022," and noted she wouldn't have access to the department email after that date.
She got extensive training in China and at the University of Calgary before joining the health department in January 2020.
Their resignations came within a month of Hinshaw, who became the face of Alberta's public health response to the COVID-19 pandemic, being removed from her position.
Hinshaw was replaced by Dr. Mark Joffe, a senior executive member of Alberta Health Services, on an interim basis.
"Dr. Joffe will be supported by medical officers of health within AHS, by other staff in the Office of the Chief Medical Officer of Health, and by the Public Health Division," said the statement from Alberta Health late Wednesday.
"We expect these changes to have no impact on the department's and Dr. Joffe's ability to meet the requirements of the Public Health Act."
Hinshaw's dismissal didn't come as a surprise.
Premier Danielle Smith announced on her first day in office in October that she would be replaced.
Smith has made it clear that she blames both Hinshaw and Alberta Health Services for failing to deliver the best advice and care for Albertans as the hospital system came close to buckling in successive waves of the COVID-19 pandemic.
"A lot of the bad decisions were made by Alberta Health Services on the basis of bad advice from the chief medical officer of health," Smith told reporters on Oct. 22.
Smith has not placed the blame on front-line doctors and nurses but broadly on AHS senior management. Joffe, while serving as chief medical officer of health, retains his role in AHS senior management as a vice-president responsible for areas in cancer and clinical care.
Hinshaw, an Alberta-trained public health specialist, became a celebrity of sorts in the first wave of the pandemic in the spring of 2020, as she delivered regular, sometimes daily, updates to Albertans on the virus, its spread and methods to contain it.
This report by The Canadian Press was first published Dec. 7, 2022.
— By Colette Derworiz in Calgary.
Alberta introduces bill for $2.8 billion in inflation-fighting payouts, rollbacks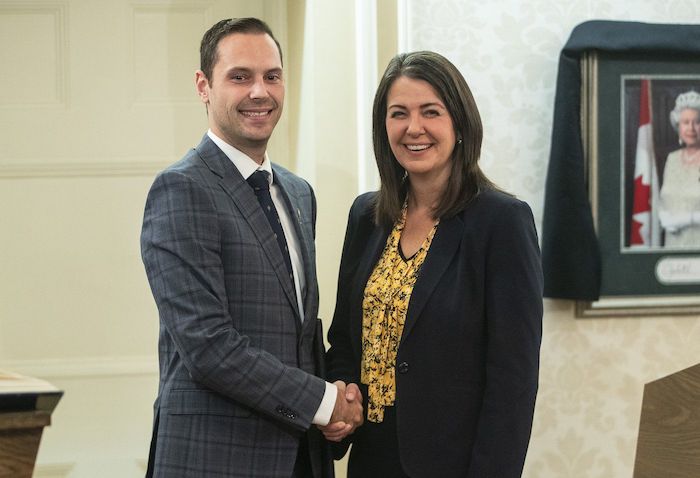 Edmonton – The Alberta government has introduced legislation to implement inflation-fighting rebates and payouts announced recently by Premier Danielle Smith.
Affordability Minister Matt Jones says the changes allow for help for families, seniors and the vulnerable soon.
Middle- to lower-income families, those with a household income of less than $180,000 a year, are to get $600 over six months for each child under 18 years of age.
The same income threshold and benefit applies to seniors, and the payout will also go to those on disability supports.
There will be electricity rebates and the 13 per cent provincial tax on gasoline is suspended from January to June.
The total cost of the package is pegged at $2.8 billion.
This report by The Canadian Press was first published Dec. 7, 2022.