An amazing lineup of headliners awaits at this year's CFR Cabaret!
The Canadian Finals Rodeo returns to Red Deer October 29th, bringing together the world's best rodeo athletes and fans from all around! Over six days, you can catch high energy performances in Bareback Riding, Bull Riding, Steer Wrestling, Ladies Barrel Racing, and more!
And the party really kicks off after dark with the CFR Cabaret! As the official post-performance party of the Canadian Finals Rodeo, the Cabaret features some of the hottest acts in country music today!
Even better, entry for the CFR46 Cabaret is free, with the exception of Saturday night's performance featuring Corb Lund.
Just look at this entertainment lineup!
Tuesday, October 29th – Doc Walker
With over 20 Top 10 singles in total, Doc Walker is one of the most recognized Canadian country acts of the past two decades. The group has received multiple Canadian Country Music Awards, including Fans' Choice, Group or Duo of the Year, CMT Video of the Year, Single of the Year, and Country Music Program or Special of the Year. In addition, Doc Walker has been nominated for several JUNO Awards for Country Album of the Year, including a win in 2009 for the album Beautiful Life.
Wednesday, October 30th – Bobby Wills
An acclaimed musician with a reputation for writing from the heart, CCMA Award winning artist Bobby Wills (MDM Recordings Inc. / Universal Music Canada) is best known for two things – his signature cowboy hat and a diverse musical personality, combining a classic country sound with a toe-tapping, dynamic twist.
Thursday, October 31st – George Canyon
George Canyon's accomplishments include CCMA Awards, Juno Awards, ECMA Awards and 12 recorded albums! Canyon is a highly regarded humanitarian, strong supporter of the military, and, most important, a proud father and devoted husband. George Canyon's latest single is titled 'Out Of This Town'. Produced by Scott Cooke, it is now available on all streaming and purchasing platforms, and is climbing the charts at Canadian country radio. The single is the first from a forthcoming new album.
Friday, November 1st – The Road Hammers
The highest selling Canadian country band in history, The Road Hammers, are back with a brand-new album, The Squeeze, a compilation of tracks that epitomizes what the band has become known for – a truly synergistic blend of classic rock meets country.
Saturday, November 2nd – Corb Lund
"When you come from generations of ranchers and rodeo people, you can't help but be influenced by the West," says award-winning roots country singer Corb Lund. Lund embraces his Western heritage through his music, touching on a range of cowboy themes past and present—from rough-and-tumble tales of lawless frontier saloons, to the somber realities of running a modern family ranch.
This is the only ticketed event at the CFR Cabaret- tickets are $25 each and you can get yours HERE.
Click to find out everything there is to know about the Canadian Finals Rodeo in Red Deer, AB. 
Wild TV launches streaming app for hunting enthusiasts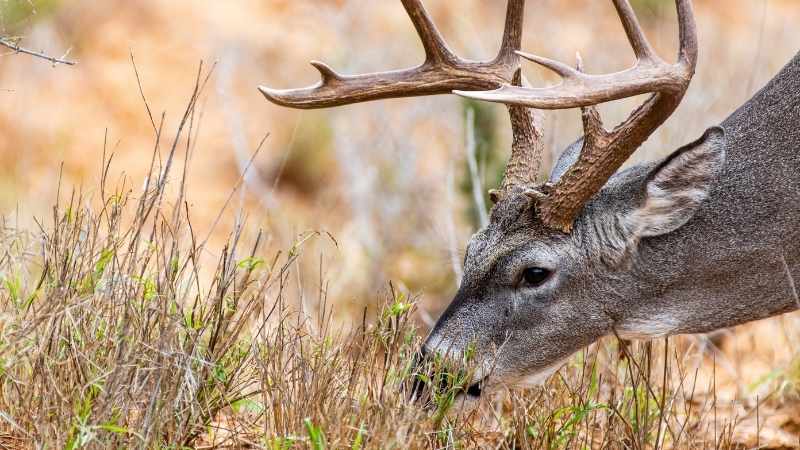 Wild TV launches streaming app for hunting enthusiasts
If you're a hunter, or an enthusiast, this new APP from Edmonton's Wild TV Inc might be the perfect addition to your entertainment options.
Wild Television Network (Wild TV), the number one hunting, fishing, and outdoor lifestyle television channel in Canada, is launching its subscription streaming service, The Wild TV App, to provide its fans in North America access to its trove of hunting content anywhere and anytime.
After running a successful linear TV channel for over two decades, Wild TV expands its services to offer hunting enthusiasts a new way to experience its unparalleled hunting content with The Wild TV App for only $4.99 per month or $39.99 per year.
The Wild TV App will feature shows made by hardcore hunters who share their stories, lessons and experiences from the most exceptional hunting environment globally – the Canadian Wild. It will also include the network's hit shows, including How to Hunt, The Edge, Trapping Inc., Mitchell Payment's Moment of Truth and Non-typical Nation, to name a few.
Ryan Kohler, President of Wild TV Inc., said the Wild TV App would complement their linear television service and help further realize their vision of building the strongest hunting community in the world by promoting excitement, wellness and conservation.
"The launch of The Wild TV App marks the beginning of a new era for us and our fellow Wilders. We know what makes a great hunting entertainment because we eat, sleep and breathe hunting. Every show in The Wild TV App is hand-picked by a hunting expert," he said.
"With The Wild TV App, we also want to bring people closer together and inspire them to get outside to hunt. We want to further strengthen the hunting community by entertaining, sharing knowledge and respecting the ecosystem," Kohler added.
The Wild TV App is available on all Apple and Android devices, Roku devices, Amazon Fire TVs and Fire Sticks, Samsung Smart TVs, LG Smart TVs, and the web www.wildtvplus.ca.
About Wild TV:
The Canadian wilderness has the best hunting in the world and we want you to explore what makes it so great. Wild TV is the only viewing platform for hunting enthusiasts made by hardcore hunters that share stories, lessons, and experiences from the most exceptional hunting environment in the world – The Canadian Wild.
Our shows are made by hunters, for hunters! We know what makes great hunting entertainment because we eat, sleep and breathe hunting. Every show is hand-picked by a hunting expert, who would rather be outside hunting.
We are Wild TV. Contact your local service provider to subscribe to our television channel today. Or click here to purchase the Wild TV APP and get access to exclusive hit hunting TV shows featuring some of the biggest names in the hunting world.
Norm Macdonald, former 'Saturday Night Live' comic, dies
NEW YORK (AP) — Comic Norm Macdonald, a former "Saturday Night Live" writer and performer who was "Weekend Update" host during the 1990s, has died.
Macdonald, who was 61, died Tuesday after a nine-year battle with cancer that he kept private, according to Brillstein Entertainment Partners, his management firm in Los Angeles.
The son of two schoolteachers raised in Quebec City, Canada, Macdonald was a standup comic and briefly a writer for the sitcom "Roseanne" when he was picked to join the cast of "Saturday Night Live" in 1993.
After leaving the show in 1998, he created and starred in the comedy "The Norm Show" for ABC, playing a former NHL player kicked out of the league for gambling and tax evasion and forced into community service as a social worker.
He became known for his esoteric impressions, including Burt Reynolds, who gave Will Ferrell's Alex Trebek character grief on "Celebrity Jeopardy." He also impersonated Bob Dole, Larry King and David Letterman.
Macdonald was anchor on the "Weekend Update" desk in a prime era for news-based jokes, with Bill Clinton, Michael Jackson and O.J. Simpson frequent targets.
David Bauder, The Associated Press