More Important Now Than Ever: Remembrance and a few thoughts on this World Suicide Prevention Day
More Important Now Than Ever: Remembrance and a few thoughts on this World Suicide Prevention Day
On August 31, 2019 my sister Kelly and I lost our bright, kind, and beautiful mother Tracey to suicide. In the weeks preceding her death, a major depression Mum had dealt with and overcome several times before in her life came back with a suddenness and intensity that staggered us. It was terrifying to see this episode's impact and how debilitating it was; the helplessness you feel when a loved one is being tormented by their own mind is it's own kind of torture. Still, even through her long and grinding bouts of depression in years past, suicide somehow never felt like a possibility. The very notion was abstract, dark, and seemed impossible- so it was the most shocking and devastating thing we could have imagined that it happened. It's now just over a year later and there are many days we still can't believe she's gone.
Our Mom was our best friend, our biggest cheerleader and just exuded light and kindness. She always wanted to help, whether it was my sister and I, her friends and family or complete strangers- if there was a need for volunteers, she'd be one of the first to sign up. She had so much love for us, for her dogs, for travelling, for golfing, for gardening, for relaxing with drinks on the patio and talking for hours. She was so compassionate and could truly see the good in everyone. When we were growing up, she worked as a registered nurse and often brought home little gifts from patients and their families that she had cared for. She left such an impression on the people she met and this was especially obvious at her memorial, where we were just blown away by the amount of people who attended that had worked with her years, even decades ago. The stories people were generous enough to share with us about our mom were so beautiful- they were such a gift and helped to propel us through that surreal day.
Last year at this time, as we moved through the chaos and fog immediately following Mum's death, I began to see bright yellow billboards all over town stating that '11 Edmontonians attempt or die by suicide per day'. As it turns out, each year, over 50 countries recognize September 10th as World Suicide Prevention Day. So soon after losing my mother this way, the subject of suicide was the only thing on my mind apart from the endless 'Why?'s. This campaign's timing was bananas.
I quickly learned the ads were promoting 11 of Us, a resource portal developed as part of Living Hope: A Community Plan to Prevent Suicide in Edmonton. The Living Hope initiative was developed by a committee of individuals and organizations dedicated to preventing suicides in Edmonton. The plan's objectives include raising awareness and making education on mental health and suicide prevention available to Edmontonians, in most cases free of charge.
Over the past year, I've taken advantage of this initiative and attended excellent courses provided by Living Hope stakeholders including Mental Health First Aid (Basic Course), Safe Talk, Question, Persuade, Refer (QPR), Applied Suicide Intervention Skills Training (ASIST), and Trauma Informed Care. Through these courses I have been lucky enough to meet and share my story with so many kind, compassionate and interesting people, whether they were the ones delivering the course or learning alongside me.
Of course COVID-19 has changed everything. Most of these courses are now offered online, including one I have yet to take called LivingWorks Start which teaches trainees to recognize when someone is thinking about suicide and to connect them with help and support. While many of us are dealing with screen-fatigue, please don't let the idea of one more online session deter you. Most courses don't require more than an hour, but the information you'll learn really could help keep someone with us.
This past year has been the hardest of my life, yet I've been encouraged and inspired by the work and efforts of so many as I try to gain peace and a better understanding of my family's experience. It goes without saying that suicide is a difficult topic- I've come to learn that nothing sucks the air out a room quite like the mention of it. It's much easier to look away, but for World Suicide Prevention Day this year, if your own mental health allows for it, take a moment to read about the experiences of suicide attempt survivors, caregivers, suicide loss survivors, and those at risk of suicide.
We live in a new world now and we're going to need each other more than ever. Like another one of those big yellow 11 of Us billboards I saw recently said, 'There's rarely been a more important time to check in with one another.'
WHERE TO GET HELP
Call 911 if someone is in immediate danger of becoming injured or dying.
In Edmonton: Call The Canadian Mental Health Association's (CMHA) Edmonton Distress Line 24/7 at (780)-482-4357 (HELP)
In Red Deer & across Alberta: Call the Mental Health Help Line at 1-(877)-303-2642
In Calgary: Call the Distress Centre Calgary's Crisis Line 24/7 at (403)-266-4357 (HELP)
Battle of Alberta hockey allegiances split in Red Deer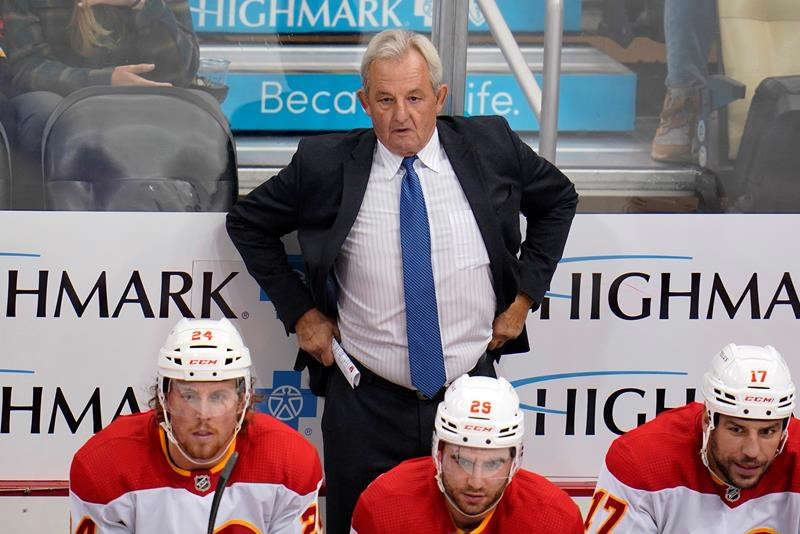 The old Crown and Anchor bar in Red Deer, Alta., was famous for its line drawn down the middle when hosting hockey fans during the fierce Battle of Alberta playoff games of the late-1980s.
Calgary Flames fans sat on one side. Edmonton Oilers fans were relegated to the other.
NHL allegiances are split in the city of just over 100,000 people that sits within a kilometre of the exact halfway point of the 300-kilometre drive along Hwy. 2 between Calgary and Edmonton.
The Flames host the Oilers in Game 1 to kick off the second round of the NHL playoffs on Wednesday, in a Battle of Alberta of proportions not seen in decades.
"To see both fan bases totally engaged in playoffs is something that has just never happened in a lot of people's life times who are under the age of 40," said Merrick Sutter, senior vice-president of the Red Deer Rebels, and nephew of Flames coach Darryl Sutter. "We see it every day in Red Deer, just the sheer nature of being exactly in the middle."
While it marks the sixth time the two teams have battled in the NHL post-season, it's the first time in 31 years. The Oilers own a 4-1 series record.
The Rebels tweeted, tongue in cheek, on Monday: "Pray for Red Deer."
Red Deer actually wins, no matter which team emerges victorious, said Mayor Ken Johnston.
"Really, every city from Fort McMurray in the north to Lethbridge in the south is going to benefit from the series, the bars, the restaurants, the hospitality industry, the ability for people to come together and socialize … and it couldn't come at a better time from that perspective. People are just so eager to get out and be in person.
"But certainly Red Deer will benefit. Every other town and city (in Alberta) is going to have a piece of this series."
The Mayor's allegiances, he wasn't afraid to admit, are with the Flames. He worked in Calgary during the team's heyday of the late '80s, when they made the Stanley Cup final in '86 and won it all in '89.
He has a Calgary jersey and a hat signed by Flames legend Lanny McDonald.
"Being a good mayor, I also have a little Oilers fanfare to wear from time to time," he added with a laugh.
Sutter said allegiances in the Battle of Alberta have generational roots. His, of course, were forged in his family's long history with the Flames. His dad Brent, now owner, president and GM of the Rebels, coached the Flames for three seasons, and uncle Darryl's first coaching stint in Calgary was in 2003.
"Not many can understand, but there's not very many circumstances where you have two franchises with such a longstanding rivalry," he said. "This goes back to grandparents and parents, back in the '80s and whatnot. It's embedded. Now, to be able to reignite it is special, but to me it's really about the younger people who have never seen that rivalry."
Troy Gillard, who does play-by-play of Rebels games, said Red Deer has unique connections to both teams — although he noted he wore a Flames polo to the office on Monday. There's the Rebels' ties to the Sutter family. But he believes the Oilers saw a surge of new fans when the club drafted Rebels centre Ryan Nugent-Hopkins first overall in 2011. He was the first Rebel to go No. 1 in the draft.
The Oilers also have defenceman Kris Russell, who's from nearby Caroline, Alta., and had Red Deer native Colton Sceviour before waiving him in late-January.
"Even here at the Rebels, we're split pretty much 50/50. It's gonna be a lot of fun around here the next couple weeks," Gillard said.
These playoffs are the first held in full arenas in Canada since the COVID-19 began. Red Deer was slammed by the Omicron variant this past winter that saw the world junior championships there cancelled four days after it started.
"That Game 7 in overtime was as close to a return to normalcy as you're going to find," said Sutter, who was in Calgary on Sunday night for the Flames' 3-2 OT thriller over Dallas.
"To see the crowd at Rogers Arena (in Edmonton) in Game 7 two nights ago, that game ended with a late goal and a burst of energy, and then to match that and then probably even beat it (Sunday) night in Game 7, overtime (in Calgary) — game sevens with premium endings in their own arenas … you couldn't script it any better than that."
Red Deer bars are buzzing with anticipation after a couple of years of hard times amid the pandemic.
"We're all very very excited, it's been a long time to have this kind of thing happen," said Brennen Wowk, owner of 400-seat Bo's Bar & Stage. "Staff will be in jerseys of their choice, (he'll be in his No. 99 Wayne Gretzky Oilers jersey), we'll be pouring lots of beer, and have the volume on as loud as it can go. As much excitement we can put into this room, we're going to put into this room."
Dallas Gaume hopes Alberta's teams in the post-season will see hockey registration numbers in Red Deer return to pre-pandemic numbers.
"A lot of eyes are going to be on the province in the next two weeks, and I really think we're going to get some growth out of this," said Gaume, the GM of the Red Deer Minor Hockey Association.
There was no season in 2020-21 due to COVID-19, and then number of returning players dropped by 7.5 per cent this past winter. Gaume believes it's a combination of issues, such as players needing to be vaccinated to enter arenas and players finding other winter activities during the lockdown.
Like the city of Red Deer, Gaume's allegiances are split. He coached Nugent-Hopkins with the Rebels, "so I'm a big fan of his. And I'm a big fan of the Sutters, I think Darryl is a terrific coach. So I like both teams."
There's no love lost between the two squads, he said, and said Canada vs. the U.S. in women's hockey would be an adequate comparison.
"I know that's an extremely strong rivalry, with lots of dislike for one another," Gaume said. "I think the same could be said with these two teams. I know with a lot of people, if you like the Oilers, you generally hate the Flames and the same the other way. You can't like both."
If he had to pick a winner?
"I think the Flames are the better team. Doesn't necessarily mean they win the series. How's that for my sitting-on-the-fence prediction?" he said with a laugh.
Game 2 is Friday in Calgary before the series heads north to Edmonton for Games 3 and 4. The series winner meets either St. Louis or Colorado in the Western Conference Final.
"One of the Alberta teams is going to be playing for a spot in the Stanley Cup Final," Gillard marvelled. "It's going to be heartbreaking for whichever team loses in Round 2, but for whichever team moves on, how exciting is that?"
This report by The Canadian Press was first published May 16, 2022.
Lori Ewing, The Canadian Press
Canada-wide warrant issued after Calgary mother of five killed in crash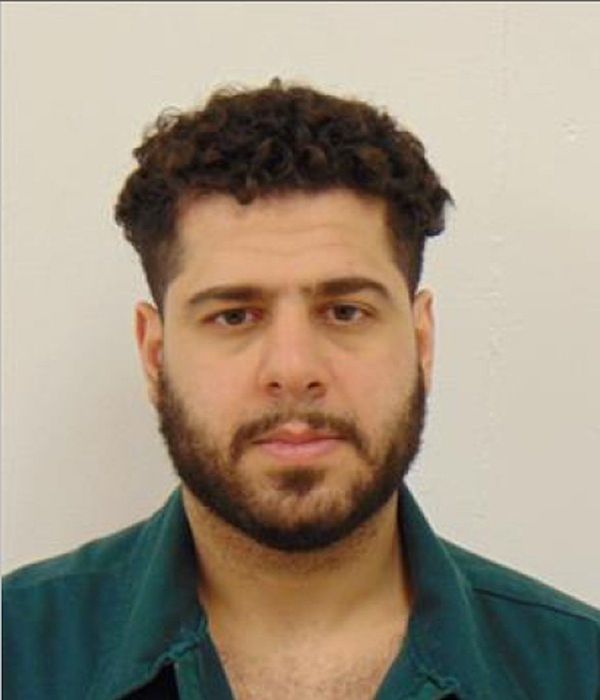 Calgary police say they have issued Canada-wide warrants for a man they believe is responsible for the death of a mother of young children after a shooting led to a crash.
Angela McKenzie, who was 40, was killed last week when a truck that was pursuing a sedan collided with her van and another car at an intersection in the city's southeast.
Police say they have reviewed video surveillance cameras from the scene, talked to witnesses and processed the evidence collected.
They have issued seven Canada-wide warrants for 29-year-old Talal Amer.
McKenzie's church pastor said last week that the woman was a mother of five children between the ages of nine and 17, and that the children lost their father to an illness in February.
The warrants for Amer include attempted murder, manslaughter, reckless discharge of a firearm and possession of a prohibited firearm.
"Based on the initial context from the scene, investigators believed that this incident may have been road-rage related," police said in a news release Monday afternoon.
"However, after identifying the individuals involved and examining all evidence, we believe the shooting was targeted and that the driver of the (sedan) was the intended target. Occupants of the (sedan) did not exchange gunfire as previously thought."
Amer is described as five-feet, 11-inches tall with brown eyes and brown hair.
Police allege Amer was the aggressor in pursuing the sedan and discharging a firearm before hitting McKenzie's van.
"Our investigators have worked day and night to identify the person responsible for the tragic death of Ms. McKenzie," said Staff Sgt. Sean Gregson of the homicide unit.
"This incident was a careless and senseless display of violence in our community."
McKenzie's mother, Sylvia McKenzie, issued a statement through police earlier Monday.
"Nobody expects to lose someone they love in an act so shocking it has people across Canada talking about it," she says in the statement.
"Angela was our beacon of light, a feisty defender of her family and children, and the most generous person we have ever known. She saw joy and hope where others only found struggle.
"In our struggle to accept her death, Canadians, and especially Calgarians, have shown … a grace and generosity that matches that of our beloved daughter, sister, and mother. We see the beautiful soul of our community blossoming from this ugly act, and we get to experience the dignity of the world the way Angela always experienced it."
This report by The Canadian Press was first published May 16, 2022.