More Important Now Than Ever: Remembrance and a few thoughts on this World Suicide Prevention Day
More Important Now Than Ever: Remembrance and a few thoughts on this World Suicide Prevention Day
On August 31, 2019 my sister Kelly and I lost our bright, kind, and beautiful mother Tracey to suicide. In the weeks preceding her death, a major depression Mum had dealt with and overcome several times before in her life came back with a suddenness and intensity that staggered us. It was terrifying to see this episode's impact and how debilitating it was; the helplessness you feel when a loved one is being tormented by their own mind is it's own kind of torture. Still, even through her long and grinding bouts of depression in years past, suicide somehow never felt like a possibility. The very notion was abstract, dark, and seemed impossible- so it was the most shocking and devastating thing we could have imagined that it happened. It's now just over a year later and there are many days we still can't believe she's gone.
Our Mom was our best friend, our biggest cheerleader and just exuded light and kindness. She always wanted to help, whether it was my sister and I, her friends and family or complete strangers- if there was a need for volunteers, she'd be one of the first to sign up. She had so much love for us, for her dogs, for travelling, for golfing, for gardening, for relaxing with drinks on the patio and talking for hours. She was so compassionate and could truly see the good in everyone. When we were growing up, she worked as a registered nurse and often brought home little gifts from patients and their families that she had cared for. She left such an impression on the people she met and this was especially obvious at her memorial, where we were just blown away by the amount of people who attended that had worked with her years, even decades ago. The stories people were generous enough to share with us about our mom were so beautiful- they were such a gift and helped to propel us through that surreal day.
Last year at this time, as we moved through the chaos and fog immediately following Mum's death, I began to see bright yellow billboards all over town stating that '11 Edmontonians attempt or die by suicide per day'. As it turns out, each year, over 50 countries recognize September 10th as World Suicide Prevention Day. So soon after losing my mother this way, the subject of suicide was the only thing on my mind apart from the endless 'Why?'s. This campaign's timing was bananas.
I quickly learned the ads were promoting 11 of Us, a resource portal developed as part of Living Hope: A Community Plan to Prevent Suicide in Edmonton. The Living Hope initiative was developed by a committee of individuals and organizations dedicated to preventing suicides in Edmonton. The plan's objectives include raising awareness and making education on mental health and suicide prevention available to Edmontonians, in most cases free of charge.
Over the past year, I've taken advantage of this initiative and attended excellent courses provided by Living Hope stakeholders including Mental Health First Aid (Basic Course), Safe Talk, Question, Persuade, Refer (QPR), Applied Suicide Intervention Skills Training (ASIST), and Trauma Informed Care. Through these courses I have been lucky enough to meet and share my story with so many kind, compassionate and interesting people, whether they were the ones delivering the course or learning alongside me.
Of course COVID-19 has changed everything. Most of these courses are now offered online, including one I have yet to take called LivingWorks Start which teaches trainees to recognize when someone is thinking about suicide and to connect them with help and support. While many of us are dealing with screen-fatigue, please don't let the idea of one more online session deter you. Most courses don't require more than an hour, but the information you'll learn really could help keep someone with us.
This past year has been the hardest of my life, yet I've been encouraged and inspired by the work and efforts of so many as I try to gain peace and a better understanding of my family's experience. It goes without saying that suicide is a difficult topic- I've come to learn that nothing sucks the air out a room quite like the mention of it. It's much easier to look away, but for World Suicide Prevention Day this year, if your own mental health allows for it, take a moment to read about the experiences of suicide attempt survivors, caregivers, suicide loss survivors, and those at risk of suicide.
We live in a new world now and we're going to need each other more than ever. Like another one of those big yellow 11 of Us billboards I saw recently said, 'There's rarely been a more important time to check in with one another.'
WHERE TO GET HELP
Call 911 if someone is in immediate danger of becoming injured or dying.
In Edmonton: Call The Canadian Mental Health Association's (CMHA) Edmonton Distress Line 24/7 at (780)-482-4357 (HELP)
In Red Deer & across Alberta: Call the Mental Health Help Line at 1-(877)-303-2642
In Calgary: Call the Distress Centre Calgary's Crisis Line 24/7 at (403)-266-4357 (HELP)
Alberta commits $20.8 million over the next four years to fight human trafficking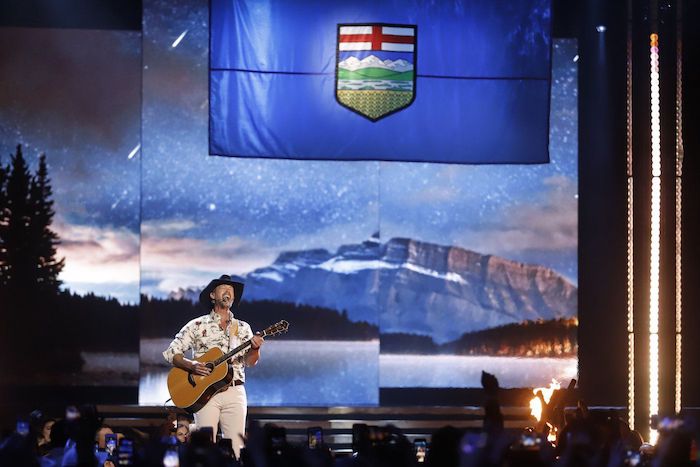 By Rob Drinkwater in Edmonton
The Alberta government is providing $20.8 million over the next four years to implement recommendations from a star-led task force on human trafficking.
Country singer Paul Brandt, chair of the Alberta Human Trafficking Task Force, personally thanked Premier Jason Kenney during the funding announcement Sunday at Edmonton International Airport for his willingness to prioritize the issue, and for putting faith in Brandt to lead the group.
"Premier Kenney's longtime personal dedication and commitment to the issue of human trafficking is authentic and is admirable," Brandt said.
"He's the only political leader I've met in my 17 years of advocating for trafficking victims and survivors who took the time and initiative to personally write a plan to address this horrific crime."
The money will establish an office to combat trafficking as well as a centre of excellence for research and data collection — recommendations the government accepted when the task force presented its report in March.
Justice Minister Tyler Shandro said the goal is to launch the office by next summer.
Other task force recommendations that will be supported include a new grant for community projects and Indigenous-led and culturally appropriate services. Civilian positions that will focus on supporting victims and survivors throughout human trafficking investigations will also be funded.
"Human trafficking is far more prevalent — way more common — than the stats would suggest because it's a hidden crime," Kenney said at the announcement.
"It festers in the dark. There are victims who face fear, shame and self-doubt and some who will never report what they've gone through."
The task force was appointed in May 2020 and engaged with nearly 100 experts and survivors of trafficking to provide guidance on how to best implement the government's action plan to fight human trafficking.
The government has said human trafficking includes sexual exploitation, forced labour trafficking and trafficking in human organs or tissues.
Kenney, who will be replaced as premier when his United Conservative Party selects a new leader on Thursday, noted he started fighting human trafficking over 20 years ago when he was an MP and joined a group of international parliamentarians on a coalition to fight the practice.
Later as Canada's immigration minister, he said he took steps to make it easier for human trafficking victims who had migrated to Canada to obtain safety and protection.
In winter 2019, he said he committed the UCP to a nine-point action plan to combat human trafficking, which led to the Protecting Survivors of Human Trafficking Act, which took effect in May 2020.
Brandt said it was exciting to be part of the funding commitment at the airport, where he said he stood in 2019 for a partnership with the facility and other groups in the Edmonton region to fight trafficking, which he called "modern day slavery."
"It has been our dream that special focus and permanent funding would one day become a reality. Today is that day," Brandt said.
This report by The Canadian Press was first published Oct. 2, 2022.
Alberta announces combined $187 million in addictions and homelessness funding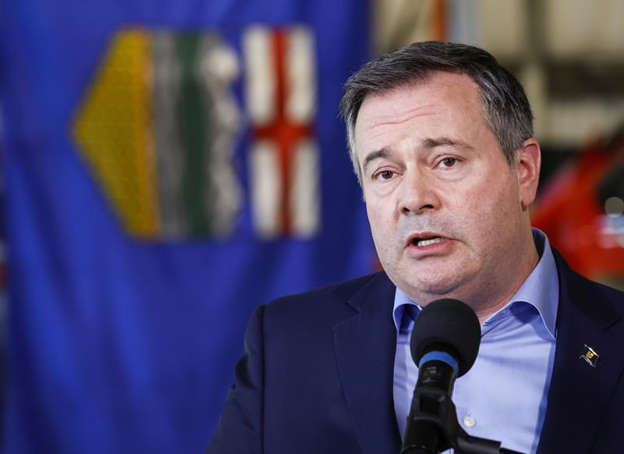 By Rob Drinkwater in Edmonton
The Alberta government has announced more than $124 million over two years for addiction and mental health services in Edmonton and Calgary, with another $63 million aimed at reducing homelessness in the province over the same period.
The funding for Edmonton and Calgary will go toward increasing treatment spaces while expanding addiction services, with $70 million earmarked for capital spending and $54 million to assist operations.
A 75-bed, co-ed long-term treatment facility is planned to be operational in Edmonton by the end of 2023, while a similar facility is to be built in Calgary by early 2024.
The $63 million is to support steps outlined in the government's action plan on homelessness.
Premier Jason Kenney stressed his government's recovery-based approach to the addictions issue when he announced the funding Saturday, calling British Columbia's recent move to decriminalize the possession of small amounts of hard drugs in January "reckless."
"In the area of addressing addictions, there are many that believe recovery is a false hope. It's not possible, and instead what we should do is actually to facilitate dangerous addictions rather than to offer an off-ramp to freedom from addiction," Kenney said during the announcement at Edmonton's Herb Jamieson Centre.
"The whole point is to give people a fighting chance to escape from the grips of addiction so they have the opportunity to build a new, safe fulfilling life.
"Recovery works. It's not a new concept or an untested Utopian theory," he said.
Under the Alberta plan, the number of winter shelter spaces will be expanded in communities like Edmonton, Wetaskiwin and Lethbridge, and in rural communities where there is an urgent and unmet need.
All provincially funded shelters will also provide round-the-clock access seven days a week, while funding will be equalized between community-based organizations in Edmonton and Calgary.
The funding will include $5 million to create up to 450 additional shelter spots in Edmonton, bringing the number of emergency spaces in the city to over 1,000.
The plan also includes $2.5 million in 2022-2023 to test the so-called service hub model in two pilot programs in Calgary and Edmonton. These six-month long programs will connect people directly with support and services such as addictions recovery, housing and emergency financial support, beginning this fall.
Meanwhile, the addictions funding will be used to increase the ability of direct outreach teams through Edmonton police and Alberta Health Services to provide support and overdose prevention services. The same expansion of services will also be carried out in Calgary.
Edmonton police chief Dale McFee lauded the fact that housing options include support for mental health and addictions as he personally thanked Kenney for the new funding.
"This is the biggest single investment that I've ever seen over the course of my career in actually addressing the system versus putting more money into silos that are actually generating a lot of the problem," McFee said at the announcement.
Edmonton Mayor Amarjeet Sohi said the funding would tackle the root causes of homelessness, and also praised the fact the province was delivering on a request to provide enhanced plans when prisoners are discharged from corrections facilities.
In July, the city requested a hub where social workers, firefighters and peace officers could work together to reduce crime and address a spike in violence downtown, in nearby Chinatown and and on the transit system.
"These investments show our collaborative approach is working, and together we are making life better for struggling Edmontonians," Sohi said at the announcement.
But NDP Critic for Seniors and Housing Lori Sigurdson said in a news release that Kenney's government has cut funding for housing, noting buildings that could have opened months ago are sitting empty because the government hasn't provided operational funding.
"The money announced today does not even begin to address the deeper need for permanent supportive housing, social housing and affordable housing in this province," she said.
According to the province, over 6,400 Albertans were experiencing homelessness— including nearly 4,000 using emergency shelters or on the streets — as of Jan. 31.
Alberta saw more than 1,600 opioid-related deaths in 2021.
This report by The Canadian Press was first published Oct. 1, 2022.