Online purchases now safer with Exchange Zone in Ft. Saskatchewan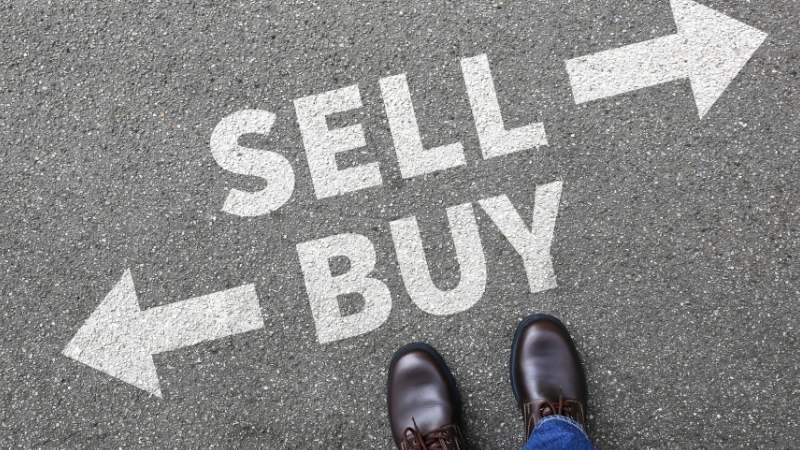 April 21st, 2021
Exchange Zone Set Up At Fort Saskatchewan RCMP Detachment
As someone who occasionally makes an online purchase and then needs to set up a place to meet and make the transaction, this initiative by the Fort Saskchewan RCMP looks like a great idea. Here are details from their news release.
The Fort Saskatchewan RCMP along with Protective Services are excited to let the community know about a new exchange zone that has been set up in front of the detachment.  The exchange zone will consist of 2 parking stalls located towards the south end of the Protective Services Building.  The purpose is to allow the public the ability to meet others when they need to exchange something. 
"We encourage anyone making online purchases, or selling items online, to arrange their meetings with the other party here at the detachment.  If someone isn't willing to meet you at the detachment, I would consider that a red flag, and would be cautious from there on out" said Insp. Mike McCauley, the Officer in charge of the Fort Saskatchewan RCMP.
Another really great use for the exchange zone that the police are encouraging its use for is child custody exchanges.  Cpl. Jennifer Brown, the detachments new Domestic Violence Coordinator said "we actually see a lot of people currently use the front parking lot to exchange kids back and forth.  Some custody orders even have those conditions right in them, so having a designated "Exchange Zone" really makes sense to us".
It must be noted, that the parking spots are not monitored regularly by the police or staff, however during business hours, one can simply walk into the building if they need assistance.  After hours, people should still call 911 or use the direct line at the front door of the building.
The Fort Saskatchewan RCMP and Protective Services feel this is just another step forward in proactively reducing crime within our community, and are encouraging everyone to start making use of them.
Click to read more on Todayville.
WHL extends contract of commission Ron Robison for three years
CALGARY — The Western Hockey League's board of governors has extended the contract of commissioner Ron Robison for three years.
Robison's 22nd season as commissioner in 2021-22 will make him the longest-serving ahead of Ed Chynoweth's 21 years between 1973 and 1979, and 1980 and 1985. 
Robison of Indian Head, Sask., joined the WHL in 2000 after 20 years as a Hockey Canada executive. His contract extension runs through the 2023-24 season.
The WHL has expanded by four teams during Robison's tenure. 
The WHL and its Ontario and Quebec major junior league counterparts in the Canadian Hockey League were defendants in a lawsuit in 2020.
The CHL agreed to a settlement with players who argued they were professionals when they played in those leagues and sued for back wages and benefits.
Robison guided the WHL through the COVID-19 pandemic and delivered a shortened 2020-21 season.
"Over 21 years, Ron has done a tremendous job of continually elevating the Western Hockey League, including guiding the WHL through the COVID-19 pandemic and ensuring all clubs were able to deliver a development season for WHL players," WHL board chairman Bruce Hamilton said Friday in a statement.
"As we emerge from the challenges of the COVID-19 pandemic, Ron's continued leadership will be vital for the WHL to maintain its standing as a world leader in hockey development, player experience, and hockey scholarships."
The WHL is comprised of 22 clubs from Manitoba to B.C., and in two U.S. states,
This report by The Canadian Press was first published June 18, 2021.
The Canadian Press
RCMP search for armed man in northern Alberta after police dog shot and killed
EDMONTON — RCMP in Alberta say they are searching for an armed and dangerous man near a provincial park in northern Alberta after he allegedly shot and killed a service dog during a police chase.
Officers tried to stop Lionel Grey, who was wanted by police, as he was driving yesterday near High Prairie, Alta.
They say Grey fled during the traffic stop, but his vehicle got stuck in mud near Winagami Provincial Park and he ran away on foot.
Cpl. Deanna Fontaine says a police service dog named Jago was shot during the pursuit.
She says officers have evacuated the provincial park and have Grey confined in the area.
Mounties are asking people to stay away from the park and say they will provide more details this afternoon.
This report by The Canadian Press was first published June 18, 2021.
The Canadian Press