My European Favourites – Day Trip From Amsterdam

The Netherlands is a great place to visit either as a main destination or as a stopover for a couple of days. I have always enjoyed flying KLM and use them often for our many groups travelling throughout Europe. Amsterdam's Schiphol Airport is an east hub to fly into from North America, and I like the airport layout over other big and busy European airports.
Amsterdam itself has many interesting places to visit and explore. The city is full of history, great architecture, canals, bridges, museums, great shopping, cyclists, interesting cafes, the Anne Frank House, the Heineken Brewery, and yes, the notorious red light district. Not many people venture outside the city during a stopover, but one of our favourite day trips is from Amsterdam. We always try to do it on a Wednesday, so we catch the Edam cheese market show.
Zaanse Schans
Our twenty minute early morning trip to Zaandam starts after a good breakfast at our centrally located hotel in Amsterdam. On the way, you can enjoy the beautiful Dutch countryside including dikes and plots of land reclaimed from the water, called polders. Starting in the late 16th century, the Zaandam and the Zaan river area were important wood milling regions during the "Dutch Golden Age" with thousands of saw windmills. In the 19th century, the area became a leader of the "Industrial Age" in the Netherlands.
Starting in 1961, the Zaanse Schans was turned into an open air museum with windmills and buildings from the 18th and 19th centuries. Various wooden houses, barns, shops, warehouses and windmills were transported here starting in 1961. The buildings along with traditional farmsteads, paths, ditches and fields depict how village life was like during that prosperous time.
When we arrive at the Zaanse Schans parking lot, you will undoubtably smell chocolate from the nearby cacao processing factories. Entrance to the Zaansee Schans is free, but some of the workshops and windmills located throughout the grounds are museums and require an entrance fee. You can purchase a ticket to have access to all the museums.
One of the first buildings you will see on arrival is the Kooijman Souvenirs & Clogs Wooden Shoe Workshop. Here you can see a wooden clog machine demonstration. Afterwards, wander throughout the site checking out the bakery, fisherman's house, weavers house, clock house, merchant house, cheese house, pewter house, pancake house and see how vats and barrels are made at the cooperage. With a little breeze, you can see the sails of the windmills slowly turning while the inner workings churn away. The windmills saw wood or mill oil, flower, spices or pigments to dye cloth. Some windmills allow visitors to climb up to the deck via narrow stairs for a nice view of the river and the area.
The Zaans Museum, located by the parking area, opened in 1998, and contains clothing and artifacts from the area. At its Verkade Experience you can see original chocolate and biscuit factory machines from the early 20th century at work. The museum also has a café and shop.
Edam
Another short 20 minute drive, and we reach Edam, which is famous for its cheese market that started in1520. Edam cheese is round with a flattened top and bottom and is coated with a red paraffin wax which allowed it to age well and not spoil on long voyages. Its unique taste plus the lack of spoilage made it extremely attractive for exporting throughout the world. The market was closed in 1922 when cheese began to be made in factories rather than by local farms.
At the original market, farmers would bring their cheese using horse drawn cart or by boat. Once they arrived, the cheese carriers, who wore different colored hats depending on which cheese guild they belonged to, would load the product onto wooden barrows. Once the barrow was loaded, the carriers placed carry straps over their shoulders and walked the precious cargo to the cheese tasters. The tasters would drill a core sample from the cheese and based on the exterior wax, smell, taste and other factors began to bargain the price with the seller using a series of shouts and hand claps. When the price was settled the cheese was taken to the weighing house to determine the final amount to be paid.
Every Wednesday in the summer from 10:30 to 12:30, the town re-enacts the hustle, and bustle of the market at the Jan van Nieuwenhuizen Square. The colorful market includes many family members, including children, wearing traditional costumes, dresses and clogs plus kiosks selling cheese. Throughout the performance, horse carts and boats arrive, cheese carriers scurry at a comical pace and bargain shouts and hand slaps can be heard. So visitors understand everything that is happening, there is a person on a microphone explaining the entire process. It's quite interesting and fun to witness.
Smoked Eels
Next, we will travel from Edam to the seaside fishing village of Volendam to visit a local smokehouse that was founded in 1856. Smoked eels at one time were an important staple food in the Netherlands but recently a drop in the eel population and the resulting price increase has made it a delicacy. Today, the 5th and 6th generations of the Smits' family keep their family's secret fish smoking process and traditions alive. The smoked eel is their specialty and during the eel fishing season the entire family is involved in the cutting, gouging, skinning, digging and filleting of the eels. The Paviljoen Smit-Bokkum offers private tours of the smokehouse to introduce people to the traditional eel fishing, processing and smoking activities. In addition to eel, they smoke salmon, dorado and sea bass using pine wood. The eel is delicious and at their restaurant you can try various local dishes. The location also has a shop and a small Palingsound (eel sound) Museum dedicated to Volendam's unique and famous pop music.
Volendam
Volendam, once a simple catholic fishing village, is now Holland's best-known seaside town and is visited by millions annually. The Volendam Catholic fishermen had their own typical costumes and dialect. The town's boardwalk, once home to fishermen's wooden shacks, is now adorned with colorful wooden houses, tourist shops, cafes and restaurants. As you walk through the town and its shops, you will see locals wearing the traditional clothing. If you explore the village's narrow lanes in the old neighborhoods, you can still see some of the old fishermens' houses.
There used to be hundreds of vessels at one time when Volendam's fishing fleet had access to the North Sea, but after closing its access, the harbour contains only a few fishing vessels doing fresh water fishing on Markermeer lake. Nowadays, leisure boats and the ferries that go to the nearby island of Marken occupy the majority of the harbour space.
Some restaurants offer tasty local seafood dishes and cool drinks on patios overlooking the harbour. For a quick lunch, food stands and take away restaurants sell kibbeling (battered and fried fish nuggets), herring, shrimp and of course smoked eel.
A visit to the Volendams Museum provides an interesting look into the town's history, costumes, traditions and art. If you have time, you may consider taking the Volendam Marken Express boat to Marken.
Cheese Farm
On the way back to Amsterdam, and a short distance from Volendam, we will stop at the Henri Willig Jacob's Hoeve cheese farm. The staff wear traditional clothing, and they give a short introduction and demonstration of the cheese making process. The number of cow goat and sheep cheese varieties is quite overwhelming but very interesting to sample. Some flavours you might encounter include truffle, cumin, pesto, red chili pepper, coconut, pepper, rosemary and garlic. They are all for sale in various sizes along with other Dutch souvenirs and foods. You can also see the cows in their new stable especially designed for the organic farm's herd of Jerseys.
It is only twenty minutes back to Amsterdam and as you enjoy the countryside you can decide on what great restaurant you will go to tonight. I think an authentic Indonesian "rijsttafel" or rice table would be a great way to end the day. The rice table was brought back to the Netherlands from the Dutch East Indies where it was created by the Dutch as a festive way to showcase their colony's diverse and multi-ethnic Indonesian cuisine. The rice is accompanied by a multitude of small meat, vegetarian and condiment dishes that may include spring rolls, satay meat skewers, curries, fish, boiled eggs, spicy sauces, peanut sauces, vegetables, and fried bananas. It is great for sampling different tastes and for sharing. You can find Indonesian fast food and restaurants throughout Amsterdam, but a place like Tujuh Maret or Ron Gastrobar Indonesia offering a rice table is definitely something you should experience.
Explore Europe With Us
Azorcan Global Sport, School and Sightseeing Tours have taken thousands to Europe on their custom group tours since 1994. Visit azorcan.net to see all our custom tour possibilities for your group of 26 or more. Individuals can join our "open" signature sport, sightseeing and sport fan tours including our popular Canada hockey fan tours to the World Juniors. At azorcan.net/media you can read our newsletters and listen to our podcasts.
Images compliments of Paul Almeida and Azorcan Tours. This article was original published in March 2021.
Bank of Canada survey reveals 86% of Canadians opposed to creating digital 'dollar'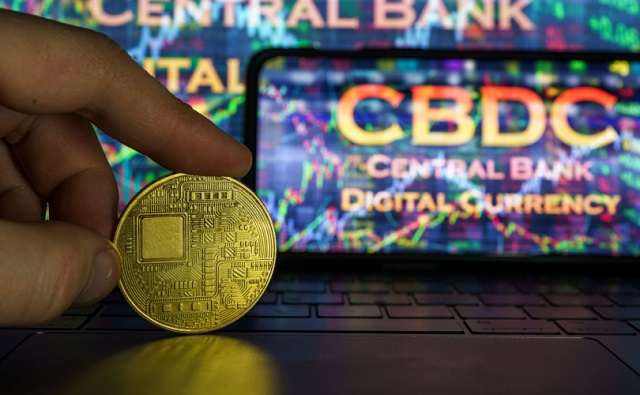 The main findings show that Canadians place a 'high value on holding cash that is backed by their central bank and want to maintain access to bank notes.'
An overwhelming majority, 86% of Canadians, are opposed to the creation of a national digital dollar and want the government and banks to "leave cash alone," according to results from a recent Bank of Canada (BOC) survey concerning the creation of a "potential digital Canadian dollar."
In a press release yesterday, the BOC published the feedback it got concerning the creation of a "potential digital Canadian dollar." The bank says it has been collecting information since 2020 with "stakeholders in the financial sector and civil society."
The main findings from the BOC's survey show that Canadians place a "high value on holding cash that is backed by their central bank and want to maintain access to bank notes."
"Canadians value their right to privacy and many expressed concerns that a digital dollar could compromise that right," the BOC said about another main finding from its report.
The BOC noted that should a digital dollar be created, it "should be easily accessible and should neither add barriers nor worsen existing ones."
"A digital dollar should not add to financial stability risks," the BOC said.
The survey, which was open from May 8 to June 19, 2023, received 89,423 responses. A total of 87% of respondents said they were "aware" of talk concerning the creation of a digital dollar.
The survey results come after the BOC in August admitted that the creation of a central bank digital currency (CBDC) is not needed as many people rely on "cash" to pay for things. The bank concluded that the introduction of a digital currency would only be feasible if consumers demanded its release.
Canadians prefer cash as the best payment method, but bank has not fully ruled out digital dollar
Some 93% of the BOC's survey respondents said that they continue to use cash as a payment form in addition to the use of debit and credit cards. A total of 66% of respondents said that having access to a digital currency was not important.
A total of 88% of respondents said they were not interested in the creation of an additional "offline" payment method such as an offline digital dollar in addition to cash.
While 85% of respondents said they would not use a digital dollar, 12% said they would, with 3% being uncertain.
Of important note is that the BOC has not ruled out the creation of a digital dollar despite the report's findings.
The BOC said it "aims to ensure that Canadians will continue to have the benefits of money issued by the central bank in an increasingly digitalized world."
"Whether and when a digital dollar will become needed is uncertain. Ultimately, the decision to go ahead with a digital dollar belongs to Canadians, through their representatives in Parliament," the BOC said.
As reported by LifeSiteNews in May, the BOC was looking for public feedback on whether such a form of digital currency, which experts have warned could mean an end to purchasing anonymity, would be viable for Canadians.
Overall, the report found that when all answers were combined, the creation of a digital dollar garnered 86% negative feedback.
According to the BOC, a CBDC would have to offer "compelling advantages to motivate these consumers – particularly the typical, well-connected consumers who account for most of the market — to adopt and use CBDC at sufficient scale to generate widespread merchant acceptance."
Digital currencies have been touted as a way by some government officials to replace traditional cash.
As noted in a report from LifeSiteNews, experts warn that central bank digital currencies are a "control tool" of governments.
Conservative leader Pierre Poilievre promised that if he is elected prime minister, he would stop any implementation of a "digital currency" or a compulsory "digital ID" system.
The BOC at the time said that any final decision on when and if a digital Canadian dollar is issued would be up to the government.
How the Deep State is using the 'Censorship Industrial Complex' to crush free speech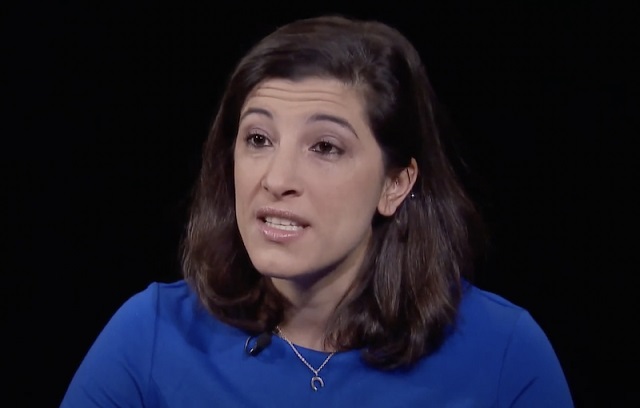 Renée DiResta is the research director of the Stanford Internet Observatory (SIO)
The Censorship Industrial Complex, dominated by organizations often run by ex-CIA agents, is working around the First Amendment to suppress dissent and promote a one-world government
Author and reformed climate activist Michael Shellenberger has coined the term "Censorship Industrial Complex," an apparent reference to President Dwight D. Eisenhower's Farewell Address in 1961, where the former Army General warned about the influence of the "military-industrial complex."
In a recently published article, Dr. Joseph Mercola explored the Censorship Industrial Complex, how it works, and who some of the protagonists are. We will examine the following points regarding this nefarious network to understand how the censorship apparatus works:
A key figure: Renée DiResta

The Election Integrity Partnership and Virality Project

The Council on Foreign Relations and the One World Government

NewsGuard and the "middleware" approach
A key figure: Renée DiResta
Renée DiResta is the research director of the Stanford Internet Observatory (SIO). Mercola fittingly described the organization's purpose: "[Founded] in June 2019," the SIO "promote[s] internet censorship policies and conduct[s] real-time social media narrative monitoring."
DiResta quickly climbed the career ladder despite being involved in a major election manipulation scandal. She previously worked for the CIA and is a member of the influential Council on Foreign Relations (CFR).
DiResta is a prominent example of the connections between the intelligence agency and the censorship industry, but she is certainly not the only one. The organizations that are deciding what is deemed "misinformation" or "hate speech" (i.e., the Censorship Industrial Complex) are often run by former CIA agents. According to Shellenberger's research, seven former CIA executives serve on the board of the Atlantic Council, an organization partnered with the SIO through several projects.
"The Chief Strategy Officer and the Director of Federal Programs at Graphika, another DiResta partner organization, are former CIA officials," Shellenberger writes.
In 2018, DiResta organized a false flag online operation that influenced an Alabama Senate race. Before she worked at the SIO, DiResta was the research director at a small political consultant firm, New Knowledge LLC, which received $100,000 from Reid Hoffman, founder of LinkedIn, to help the Democrat candidate win the U.S. Senate race in Alabama. New Knowledge used that money to subscribe thousands of fake Russian bot accounts to Republican candidate Roy Moore's social media campaign. Mainstream media reports at the time claimed Moore was "backed by Russia," even though his "Russian backers" were fake accounts created by New Knowledge. Moore's Democratic opponent, Doug Jones, went on to win the race by a slim margin.
After the election, an internal report from New Knowledge, which detailed the Russian bot operation, was obtained by The New York Times. The report admits that: "We orchestrated an elaborate 'false flag' operation that planted the idea that the Moore campaign was amplified on social media by a Russian botnet."
This revelation gained national media attention and was so scandalous that even members of the Atlantic Council (an organization that now collaborates with DiResta) publicly criticized this egregious example of election interference by New Knowledge.
"Somehow, DiResta survived this scandal and continues to be a leading spokesperson AGAINST disinformation and FOR election integrity, even though New Knowledge was caught red-handed using disinformation to interfere in a U.S. election," Mercola writes.
Shellenberger said the reason that DiResta was made "the leader of the Censorship Industrial Complex," next to her intellect and articulateness, is that "[l]ike other American elites, DiResta believes that it is the role of people like her to control what information the public is allowed to consume, lest they elect a populist ogre like Donald Trump, decide not to get vaccinated, or don't accept whatever happens to be mainstream liberal opinion on everything from climate change to transgenderism to the business dealings of the president['s] family."
The Election Integrity Partnership and Virality Project
The Election Integrity Partnership (EIP) was founded only months before the 2020 U.S. presidential election "to defend our elections against those who seek to undermine them by exploiting weaknesses in the online information environment."
Mike Benz, former State Department official in the Trump administration and executive director for the Foundation for Freedom Online, explained in a video that EIP was created as a "government cut-out," a "private" organization that de facto acts as censorship arm for the things the government cannot censor because it lacks the legal authority to do so.
One of the "partners" of the EIP is DiResta's SIO. Benz also notes that all of the EIP's partners are at least partly funded by the government.
Elon this video goes over it in insta-PhD level detail. It shows exactly how DHS created the EIP censorship octopus. Condensed to 8 mins here: pic.twitter.com/l5EaxAIChD

— Mike Benz (@MikeBenzCyber) November 7, 2023
In May 2020, a new organization with mostly the same "partners" as the EIP was created, the Virality Project (VP). The VP focused on censoring COVID-related content online, including factual information that "might promote vaccine hesitancy."
READ: New 'Twitter Files' show gov't-backed Stanford initiative told Big Tech to censor 'true' info about COVID jabs
A spokesperson from the SIO (one of the VP's founding partners) claimed it "did not censor or ask social media platforms to remove any social media content regarding coronavirus vaccine side effects." Perhaps the SIO did not censor content directly, but the VP that was founded by the SIO certainly did, as the Twitter Files released by Elon Musk have shown.
According to the Twitter Files published by journalist Matt Taibbi, the VP pressured social media platforms such as Twitter (now X) and TikTok to remove or flag online content. Posts flagged by VP included:
True information that could fuel "vaccine hesitancy"

Posts critical of vaccine passports

True testimonies of people experiencing blood clots after receiving COVID shots

People asking questions about possible adverse reactions from the jabs
The Council on Foreign Relations and the One World government
As mentioned above, DiResta, in addition to being a former CIA agent, is also a member of the Council on Foreign Relations (CFR), a think tank specialized in U.S. foreign policy. The globalist CFR is partly funded by the Bill & Melinda Gates Foundation and the Rockefeller Foundation.
The CFR was founded in 1921 and has heavily influenced U.S. foreign policy ever since. Most CIA directors and U.S. secretaries of defense have been members of the Council. Mercola argues that the CFR's ultimate goal "has been to bring about a totalitarian one world government, a New World Order (NWO) with global top-down rule."
According to the Centre for Research on Globalization, James Warburg, the son of one of the CFR's founders, told the Senate Foreign Relations Committee in 1950: "We shall have world government whether or not you like it – by conquest or consent."
Moreover, CFR insider and former U.S. Navy Admiral Chester Ward stated the following in his 1975 book Kissinger on the Couch:
"[The CFR has as a goal] submergence of U.S. sovereignty and national independence into an all-powerful one-world government … This lust to surrender the sovereignty and independence of the United States is pervasive throughout most of its membership … In the entire CFR lexicon, there is no term of revulsion carrying a meaning so deep as 'America First.'"
Mercola concludes that the Censorship Industrial Complex is part of the network that seeks to establish a one-world government.
"Those who oppose America First policies do so because they're working on behalf of a network that seeks to eliminate nationalism in favor of a one-world government, and DiResta is part of that club," he writes.
NewsGuard and the 'middleware approach'
In another condensed video, Benz explains how the Censorship Industrial Complex is now using so-called "middleware" organizations like the news rating site NewsGuard to suppress dissent from the mainstream narratives.
The "Middleware" Plan To Restructure The Censorship Industry

1. Middleware = 'censorship as a service' orgs

2. Morphing from top-down to middle-out

3. Regs + middleware = disinfo compliance market pic.twitter.com/lDPqH72HrD

— Mike Benz (@MikeBenzCyber) August 1, 2023
According to Benz, the Censorship Industrial Complex is anticipating a loss in the Missouri v. Biden Supreme Court case, which "threatens to ban all government coordination of domestic censorship with a few exceptions[.]"
To circumvent these possible legal restrictions, the government is propping up "intermediary censorship mercenary firms like NewsGuard."
READ: Elon Musk slams leftist rating group NewsGuard as 'scam' that 'should be disbanded immediately'
By funding these "private" organizations, the deep state government agencies can "effectively circumvent the First Amendment prohibitions on running a comparable thing out of the DHS [Department of Homeland Security]."
However, the idea that NewsGuard is somehow independent from the government is wholly divorced from reality. In 2021, the Department of Defense awarded NewsGuard $750,000 for its project "Misinformation Fingerprints," which aims to combat what it calls "a catalogue of known hoaxes, falsehoods and misinformation narratives that are spreading online."
Moreover, Benz notes that NewsGuard's Advisory Board consists of "an all-star apex predator caste of the national security state," including
retired Four-Star General Michael Hayden, who was formerly the head of the CIA and NSA,

Richard Stengel, former Undersecretary of State,

Tom Ridge, former head of the DHS,

and Anders Fogh Rasmussen, former head of NATO.
By propping up "middleware" companies such as NewsGuard that are not technically part of the government, the Censorship Industrial Complex is able to work around possible First Amendment restrictions, as websites that receive a negative rating from NewsGuard will have reduced visibility on Big tech platforms and search engines. The negative rating by NewsGuard also provides a pretext for private Big Tech platforms to label outlets as spreaders of "misinformation" and censor them outright.
"There's no clear solution to this threat, other than to continue pushing back against any and all efforts to legalize, standardize and normalize censorship," Mercola writes in his conclusion. "To vocally object, to refuse using middleware like NewsGuard, and to boycott any company or organization that uses middleware or engages in censorship of any kind."