Join Gerry for a wild ride through the Slums of Mumbai Pt. 3 of a 4 part series
This is the third in a four-part series on India
The Slums of Mumbai
It was in the rooftop restaurant of the Intercontinental Hotel in Mumbai, that we first encountered Joe Tourist. He was at the other end of the open-air bistro, ordering sushi. "Hey," he shouted across the floor at the flustered waiter, "make that four tuna belly and throw in an extra order of unagi."
Ordering sushi in India is ill-advised – for a couple of reasons. First, there is a near-zero probability that you will actually receive what you ordered and second, in the days following, you will almost certainly regret your decision to consume raw fish netted from the Bay of Bengal.
While events unfolded on the far side of the restaurant, we sat quietly enjoying a soft Indian evening and a delicious appetizer of aloo gobi and paneer fried in onion gravy. On the street far below the honking traffic crawled while pedestrians strolled Mumbai's broad malecon, which serpentines along Marine Drive.
We overheard Joe Tourist ask for the bill, "La cuenta por favor." (He must have mistaken Mumbai for the Mayan Riviera.) The waiter, barely able to comprehend English, stared blankly, mystified by Joe T.'s garbled Spanish.
Minutes later, as if on cue, a tsunami arose from Mr. Tourist's table over the fishy tab. Ignoring the commotion, we dug into our delightful entree of tandoori chicken and bhindi masala, served with a side of steaming garlic naan. But serendipity had a cruel fate in store for us. This was not to be the last time we would cross paths with Joe Tourist during our adventure in India. (Part IV next month).
Mumbai (formerly Bombay) is the fourth largest city in the world. India's business capital is undergoing the greatest construction boom in the country's history. Everywhere huge apartment buildings are being erected, scraping the sky. Yet just meters from these multi-million-dollar luxury condominiums lie Mumbai's vast slums. Eighty percent of Mumbai's twenty million residents live in these jumbled shantytowns.
In the movie Slumdog Millionaire the protagonist, an 18-year-old orphan from the Dharavi slum, relies on his street smarts to answer a series of obscure questions – and collects the grand prize of 20,000,000 rupees. In true Bollywood fashion there is also an elaborate dance scene – and of course in the end he gets the girl. 22 year-old Nic is also from Dharavi. He picked us up at the hotel for a tour through the slum he calls home. But first he showed us the sights of colonial Mumbai: Shivaji Terminus (formerly Victoria Railway Station), the iconic Gateway of India in Mumbai Harbour and, across the street, the opulent Taj Mahal Palace Hotel.
On November 26, 2008 Pakistani militants stormed the hotel, setting off explosives and killing 31 guests. Nic was in the plaza across from the Taj when the terrorists began strafing the crowd with automatic rifle fire. "When the firing started, I broke away on my own," he told us matter-of-factly. "Shooters are more likely to fire at a group than one person." Duly noted.
We weren't permitted to take pictures in the Dharavi slum. But what I saw is forever seared into my memory: a group of women crouched on haunches in a dimly-lit room, separating an endless mountain of used plastic utensils; two young lads – without the benefit of eye, ear or lung protection – shoving broken toys into a gas-powered chipper. I stuck my head in that forsaken room for a few seconds before the deafening noise and smell of churning plastic drove me out.
From the 'plastic' district, Nic led us past open sewers, under precariously dangling electrical wires and through narrow twisting passages to a quarter where the planet's discarded leather coats are re-tanned. The gutter ran ochre with chemical sludge. Then, holding our breath, we entered a smoky neighbourhood where bricks are re-kilned. Finally we toured an area where dirty paint cans from around the globe are emptied, cleaned and banged back into shape. The gutter here ran all colours of the rainbow.
And every Dharavi rooftop billowed to overflowing with stuff the world has long-since discarded.
Amidst all this commotion folks lived, cooked, cleaned, ate. Children played, old men smoked, teenagers flirted, mothers nursed, babies slept. In this single square kilometre of squalid, stifling slum, a million people go about the daily business of survival. But to street-smart Nic, Dharavi is just home, the place where he rests his head each night.
If you visit India, you may wish to bring an attractive blonde along. Your group will be popular. We couldn't walk down the street without someone requesting a selfie with our cute friend from Saskatoon. In Mumbai's main square locals surrounded her like paparazzi hounding a celebrity. Thus began our symbiotic photo relationship with India. Locals took shots of our 'BB Ji' while we, demanding a reciprocal favour, photographed them photographing her.
Last evening in Mumbai. Returning to the Intercontinental from a late-night stroll along the Malecon, I was pooped, ready for bed. A motorcycle pulled up to the curb. "Jump on." It was Nic. Fueled by a couple of Kingfisher beers and disregarding all common sense rules mother may have laid down, I climbed aboard for a death-defying, adrenaline-stoked roar down Marine Drive. Nic laughed and joked as we weaved at break-neck speed through cars, trucks, rickshaws, pedestrians – and other insane motorcyclists. I hung on for dear life. Eventually he returned me, unscathed, to the hotel door. "That was fun," I said, shaking. He waved, shouted "Alvida," and sped off into the bedlam.
I didn't sleep a wink that night. Despite utter exhaustion, I lay awake listening to the incessant, unrelenting, honking traffic – and thinking of the millions of souls eking out an existence in the slums of Mumbai.
In the morning we left chaotic Mumbai for the relative calm of Kerala, on India's extreme southwestern tip. The 'land of coconuts' is a tropical paradise dense with rain forest, wild elephants, monkeys, tea plantations – and spices. Kerala is home to a wonder of zesty flavours: pepper, cinnamon, licorice, chili, cardamom, ginger, nutmeg, coriander, cumin, turmeric. For centuries the colonial powers fought, won and lost wars over the exotic spice trade.
And from these amazing seeds and roots comes India's great contribution to world cuisine: curry.
Next time: the spices of Kerala.
If you go: Explore India from Vancouver B.C. (www.exploreindia.ca) capably and professionally handled all aspects of our private month-long tour – air and land travel, hotels, meals, guides, drivers, entrance fees and activities – for one all-inclusive price.
"India? Are you nuts?" Join Gerry for Part 1 of his series on India.
India Part 2- Terrific photos! Experience the Taj Mahal and Ganges with Gerry Feehan
Hunter's wife testifies she warned husband not to drink and drive the night he died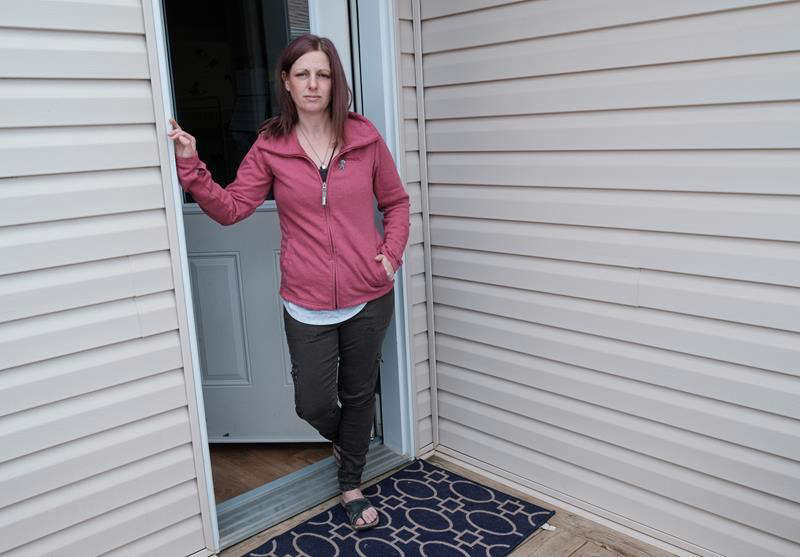 EDMONTON — A hunter's wife has testified she texted her husband not to drink and drive or get in a fight the night he and his uncle were shot to death on a rural Alberta road.
Sarah Sansom told a jury trial in Edmonton on Tuesday that alcohol consumption had previously caused problems in her marriage with Jacob Sansom, who had quit drinking two years before his death.
Crown lawyers have said Jacob Sansom and his uncle Maurice Cardinal were followed on a rural road northeast of Edmonton in March 2020 and shot after a confrontation.
Roger Bilodeau, 58, and his son Anthony Bilodeau, 33, have pleaded not guilty to two counts each of second-degree murder.
Brian Beresh, the younger Bilodeau's lawyer, recounted a statement Sarah Sansom gave to police and read text messages she sent moments before a security camera captured her husband and the Bilodeaus as they confronted each other.
"You recall repeatedly telling the police that you were surprised or shocked when you learned that he had been drinking," asked Beresh.
"Yes," Sarah Sansom responded.
"You're saying, 'Don't drive,'" he said, quoting the text messages she sent.
"Then you add, 'No fighting, no driving … Please don't hurt yourself or (do) anything dangerous or illegal' … because you knew that when he drank he had a tendency to become aggressive, correct?" Beresh asked.
"He wasn't aggressive. He just did stupid things like fighting very rarely," Sarah Sansom responded.
"He got stupid sometimes, and did stupid things," she later added during cross-examination.
"It was like falling down a set of stairs and stumbling all over the house … and making himself look stupid."
Prosecutor Jordan Kerr said in his opening statement Monday that Sansom and Cardinal had gone moose hunting so they could fill the family's freezer with meat as COVID-19 was shutting down the world.
He said the older Bilodeau saw the hunters' pickup truck slowly go by his homeand it looked like one that had been on his property that day. While following the hunters in his truck, Bilodeau phoned his son and asked him to follow behind and to bring a gun, said the prosecutor.
Security footage from a nearby gas station shows the Bilodeau men in their trucks following Sansom and Cardinal in theirs, Kerr said.
Court heard Roger Bilodeau and the hunters first stopped their trucks on the road. Anthony Bilodeau arrived soon after. Within 26 seconds, he shot Sansom, then shot Cardinal as the hunter was walking to his truck, said Kerr.
A motorist called RCMP after finding Sansom dead in the middle of the road and Cardinal's body in a ditch.
Autopsies determined that Sansom was shot once in the chest and Cardinal was shot three times in his left shoulder, said Kerr.
Defence lawyer Shawn Gerstel said Anthony Bilodeau shot at the hunters because Sansom had smashed a window of Roger Bilodeau's truck and punched him. He had also punched his youngest son, who was 16 at the time and was sitting in the passenger seat, the lawyer said.
He said the hunters were drunk, loud and obnoxious.
On Tuesday, Sarah Sansom testified that she told police following her husband's death that she felt the Bonnyville area had a lot of "toxicity."
"Bad stuff always happened when we go out there," she said on the witness stand.
She recounted the time her husband had confronted gang members who were selling drugs to hisbrother.
"Now (he) is sober and he thanks Jake for that."
This report by The Canadian Press was first published May 17, 2022.
___
This story was produced with the financial assistance of the Meta and Canadian Press News Fellowship.
Fakiha Baig, The Canadian Press
Minority Government passes Bill C10 on internet freedom. Opponents pleading with Senate to block it.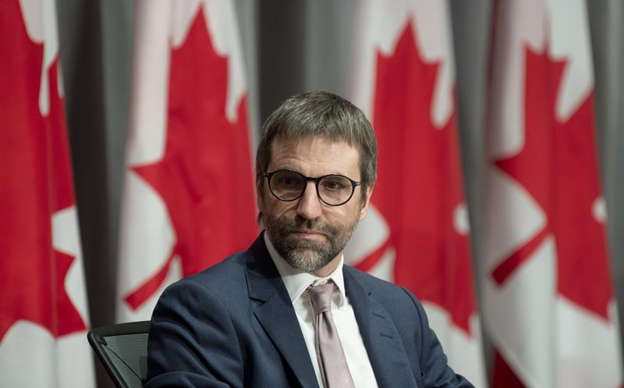 Bill C 10 which is expected to fundamentally affect how Canadians experience the internet, has been hammered through the House of Commons. At 1:30 AM Ottawa time, the minority Liberal Government with help from the BQ and the NDP were able to pass the bill. In opposition were the federal Conservatives and lone Independent MP Jody Wilson-Raybould. The urgency to pass C 10 before an election call expected later this summer resulted in the Liberals actually shutting down debate at the committee level. That's only happened twice in the history of the country before now! The Liberals also attempted to pass secret amendments which were caught by the Conservatives and ruled "out of order" by the House Speaker.
Why the rush? Opponents are concerned the Liberals, BQ, and NDP are far more concerned with regulating social media use, than they are with boosting individual Canadians creating new content. It appears the urgency has to do with giving themselves the ability to guide internet content, just in time for the federal election campaign.
OpenMedia.org, a group striving to keep the internet "open, affordable, and surveillance-free" calls the government's bill "outrageously flawed". The group published an article called "What's wrong with Bill C 10?" which asks and answers 8 key questions surrounding C 10. The article provides excellent background knowledge for Canadians concerned about the future of the internet.
OpenMedia says the goal of the bill is to expand "Canada's Broadcasting Act to apply to all streaming audio or video content on the Internet, including Netflix, Spotify, Youtube, and other popular streaming services." Streaming services will be forced to make higher payments to the Canada Media Fund which would mean higher rates paid for Canadian users. According to OpenMedia streaming services will charge higher Canadian specific fees, and may even avoid Canada altogether.
OpenMedia calls C 10 a "cash-grab for traditional broadcast industries" which actually does nothing to serve the new wave of content creators who could really use a boost on the international stage. As a last ditch attempt to stop the bill, OpenMedia.org is urging Canadians to email the Senate right now to ask for a REAL democratic examination of Bill C-10.
Conservative critic Pierre Poilievre is especially concerned with the federal government giving itself the power to block unapproved ideas from popular content creators like himself, just in time for the next federal election. Surprisingly, and maybe most concerning of all, both OpenMedia and Pierre Poilievre point out the bill 'DOESN'T ADDRESS WHAT CANADIAN CONTENT IS'. The current definition of "Canadian Content" was last updated in 1984, more than a decade before the internet changed everything.