Alberta's Distinguished Artist Award Recipients Announced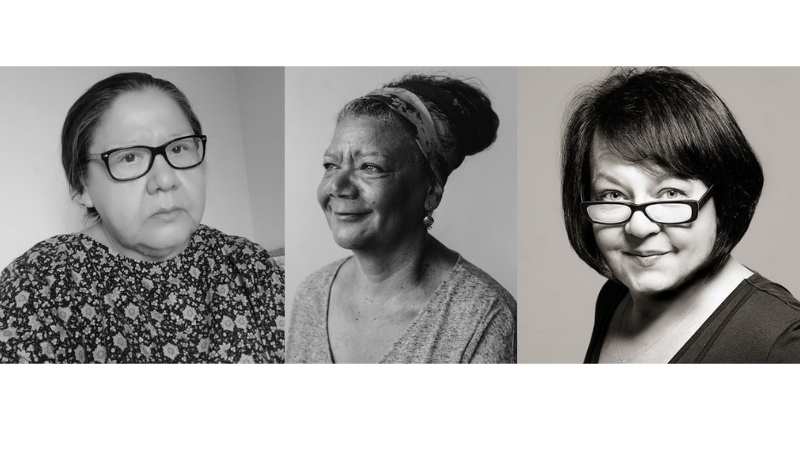 June 16, 2021
Alberta's Distinguished Artist Award Recipients Announced
(Calgary, AB) The Lieutenant Governor of Alberta Arts Awards Foundation is pleased to announce that artist Faye HeavyShield (Blood Reserve, Kainaiwa Nation, AB), writer and filmmaker Cheryl Foggo (Calgary, AB), and dance choreographer Vicki Adams Willis (Calgary, AB), have been selected to receive the 2021 Lieutenant Governor of Alberta Distinguished Artist Award.
Arlene Strom, chair of the Lieutenant Governor of Alberta Arts Awards Foundation said, "Albertans can be proud of these three whose contributions have pushed the boundaries of art to reflect Indigenous identity and expression; present a more inclusive and diverse view of Alberta's history; and define the province as a beacon for jazz dance artists. Each has contributed immeasurably to the development of the province's artists, arts communities and expanding art disciplines."
Faye HeavyShield, Visual Arts
Over the past 30 years, Faye HeavyShield has been one of Canada's pre- eminent artists within Alberta and the Blackfoot Confederacy. Currently living on the Blood Reserve in southwestern Alberta, Faye studied at Alberta University for the Arts in Calgary.
Honouring her Kainaiwa (Blood) Nation, the striking landscape they dwell within and the Blackfoot language which she speaks, Faye HeavyShield's legacy of three-dimensional art and sculpture including recent installations incorporating photography and delicately constructed paper figures make her a senior figure in the artistic and cultural renaissance of Indigenous nations in the country.
"…My art is a reflection of my environment and personal history as lived in the physical geography of southern Alberta with its prairie grass, river coulees, and wind and an upbringing in the Kainaiwa community. I would say the environment is an extension of myself because it's always been there, from the time I was a child. It was one of the first things that I saw and smelled. I consider it a part of me. The landscape is an extension of the body because we're dependent on it, and to flip that, the landscape is dependent on us…" Faye Heavyshield
Beyond her personal practice, Faye is actively involved with her community by working with youth through art programming and creating cultural connections for children in care.
Cheryl Foggo, Playwright, screenwriter, film maker, author
Creating a more inclusive and diverse view of Alberta's history through her plays, films, books, articles and multi-media presentations has been Cheryl Foggo's life work. Profiled in Who's Who in Black Canada and the recipient of the 2008 national Harry Jerome Award for The Arts, Foggo has applied her talent as a researcher and writer to uncovering the compelling but overlooked stories of Alberta's Black settlers and
cowboys. Most recently, the award winning National Film Board feature- length documentary, John Ware Reclaimed (2020), highlighted an earlier thriving Black community in the province often left out of the history books.
Her seminal, autobiographical book, Pourin' Down Rain: A Black Woman Claims Her Place In The Canadian West, is a powerful narrative of Foggo's ancestors' journey from enslavement in the United States to Western Canada. The book, first published in 1990, received the distinction of a special 30th anniversary reprint in 2020. Her books for young people: Dear Baobab, I Have Been in Danger and One Thing That's True have garnered many commendations between them, including One Thing That's True being short-listed for the Governor General's Award. In addition to her books, Cheryl Foggo has published prose in more than 40 journals and anthologies.
Two new productions of Foggo's plays are scheduled in 2021 with the Citadel Theatre in Edmonton and the Urgency Collective in Calgary, and her short play The Sender is currently available through Toronto's Obsidian Company's 21 Black Futures Project. As a cultural activist, mentor and volunteer she advocates for writers and Black artists.
Vicki Adams Willis Performing Arts: Dance
Vicki Adams Willis has changed the face of jazz dance in Alberta and Canada. A co-founder nearly 40 years ago of Decidedly Jazz Danceworks (DJD), she is foremost a teacher and choreographer of more than 35 original productions. She is recognized as a true leader in the world of jazz; an acclaimed ground-breaking choreographer who created one of the most unique jazz dance companies in the world, and the key person to ensure Calgary, Alberta as a viable dance centre for serious jazz artists. She has helped to change the very course of the jazz dance art form by influencing students, dancers, musicians and audiences with her strongly researched and brilliantly creative work.
Jazz dance is a misunderstood art form. Born of African parents and of the Black American experience, Vicki Adams Willis acknowledges herself as a guest in this form and has demonstrated her deep understanding of, and utter respect for, the authentic roots and history of jazz through her research, teaching and choreography. The company she co-created in 1984 – Decidedly Jazz Danceworks (DJD) has gained international recognition. It has been referenced in articles, dissertations, anthologies and, most recently, in an award-winning international film: Uprooted–The Journey of Jazz Dance, which had its Canadian premiere at the 2021 Toronto Black Film Festival.
"..These three ground-breaking women have offered important contributions to the arts in Canada. Their creativity has brought new light to their respective disciplines and created countless opportunities for us all to learn, grow and explore fresh ideas. Artists like this are essential to the vibrancy of our communities and we are truly fortunate to have them as cultural leaders in our province and country as a whole…"
Her Honour, the Honourable Salma Lakhani, Lieutenant Governor of Alberta
The laureates will each receive a handcrafted medal, a $30,000 award and a two-week residency at the Banff Centre's Leighton Artist Studios. The awards patron, the Honourable Salma Lakhani Lieutenant Governor of Alberta, will present the awards at a celebration hosted by the Community of Lac La Biche and Portage College, Lac La Biche campus, at an awards event June 10 and 11, 2022.
The awards are funded through an endowment established with private donations and gifts from the Province of Alberta and Government of Canada. The Lieutenant Governor of Alberta serves as honorary patron of the awards. Since its inception, 23 Distinguished Artists and 63 Emerging Artists have been recognized across Alberta with this significant honour. See details at artsawards.ca
The 2021 Distinguished Artists were chosen from nominations received and reviewed by a jury of experts overseen by the Banff Centre for Arts and Creativity. Jurors for the 2021 Distinguished Artist Awards were Mary-Beth Laviolette, visual arts curator and author; John Estacio, 2017 Distinguished Artist and JUNO nominated composer; Seika Boye, scholar, writer, artist and Assistant Professor, University of Toronto, Centre for Drama, Theatre & Performance Studies; Jordan Abel, Nisga'a writer from Vancouver and Assistant Professor in the Department of English and Film Studies at the University of Alberta teaching Indigenous Literatures and Creative Writing.
Click to learn more about the Lieutenant Governor of Alberta Arts Awards Foundation.
Read more on Todayville.com.
Edmonton police use DNA phenotyping to find sex assault suspect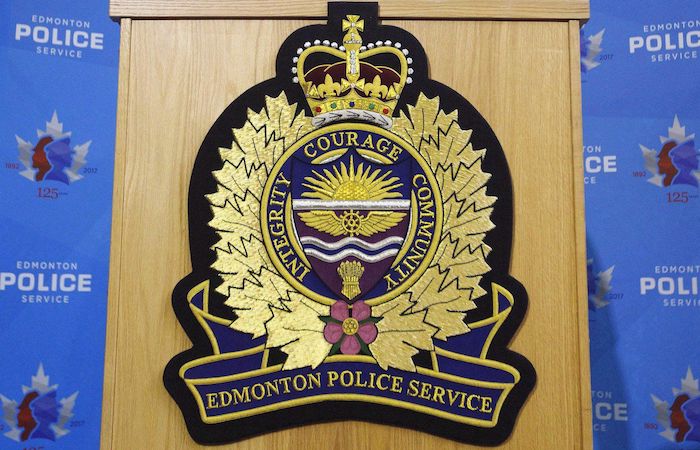 By Angela Amato in Edmonton
Edmonton police say they are using DNA phenotyping, for the first time in its history, in trying to solve a sexual assault.
DNA phenotyping predicts physical appearance and ancestry from unidentified DNA evidence, and police use that information to narrow suspects and generate leads in criminal investigations.
Det. Colleen Maynes says the method is a last resort after all other investigative avenues have been exhausted.
"This was a vicious assault," said Maynes, adding she doesn't want to see the perpetrator act again.
A woman lost consciousness after she was violently sexually assaulted by a man who followed her from a bus stop in the central Spruce Avenue neighbourhood in March of 2019.
She sustained serious injuries and was found wearing only a shirt when it was -27 C.
"This survivor deserves justice," said Maynes.
There were no witnesses, surveillance video, public tips or DNA matches in the case.
Detectives enlisted DNA technology company Parabon NanoLabs in Virginia to help in the investigation. The lab has provided DNA phenotyping to help with other files in Saskatchewan and Ontario.
Most DNA testing in Canada goes through the RCMP's lab. Maynes said this can take a long time, as the RCMP deals with cases across the country and doesn't have the resources or technologies that other labs do.
"We are lacking with that technology here in Canada," said Maynes.
Paula Armentrout with Parabon said that since 2018, its labs have helped solve 230 violent crimes in North America, although not all of them used DNA phenotyping.
DNA phenotyping is not exclusive to sexual assault cases. The analysis has also been used to find possible suspects in murder cases and to identify remains.
With a computer-generated snapshot in the Edmonton sex assault case, DNA phenotyping determined the suspect to be a Black man with dark brown to black hair and dark brown eyes who stands about five-foot-four.
Armentrout said the turnaround for this type of analysis is about 45 days after receiving a DNA sample.
Police said the suspect's description may impact a marginalized community. After consulting with community stakeholders and considering the severity of the assault and the threat to public safety, police released the details with a computer-generated image.
Any leads generated from the image will require further investigative steps, said Maynes.
"It is by no means an immediate path to accusing a suspect," she said. "What it does is potentially give us leads in a cold case, and we can follow up with DNA testing from there."
This report by The Canadian Press was first published Oct. 4, 2022.
Former head of Alberta Human Rights Commission suing justice minister over dismissal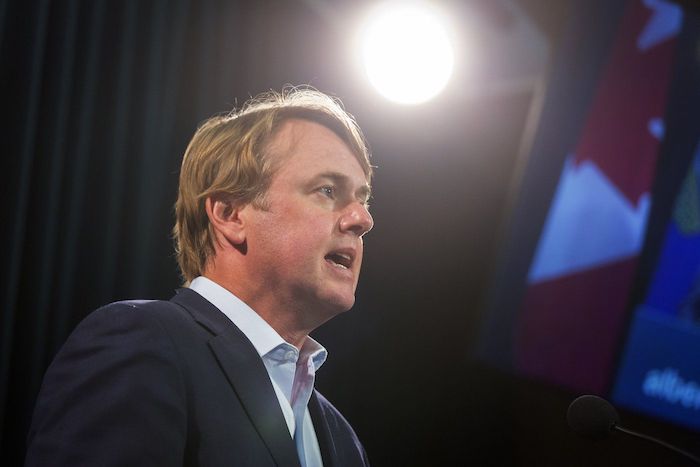 By Bob Weber in Edmonton
The former head of the Alberta Human Rights Commission is suing the province's justice minister for wrongful dismissal, claiming Tyler Shandro caved in to carefully orchestrated political pressure.
Collin May's statement of claim alleges members and supporters of the Opposition New Democratic Party feared May would expose sexual harassment problems at the commission that occurred when they were in government.
"This made the plaintiff a threat, and he was subsequently targeted by political opponents weeks before he was scheduled to start his term as chief," the document says.
New Democrat justice critic Irfan Sabir called the charges a distraction.
"Collin May published overtly racist and Islamophobic views," he said in an email Tuesday.
"The UCP government belatedly held him accountable for that. Mr. May's innuendo is merely an attempt to distract from his own behaviour."
May, a Calgary lawyer, was hired as chief of the commission on May 25.
Questions about his appointment began almost immediately. Some criticized his lack of experience in human rights law and others pointed to a book review he wrote in 2009 in which he quoted statements saying Islam was a fundamentally violent religion.
That review drew concerns from the National Council of Canadian Muslims. Members of the NDP caucus also called for May's resignation.
The statement of claim accuses NDP supporters of stockpiling May's book review years ago, then carefully co-ordinating and managing the public outcry against him to engineer his removal.
"The NDP were clearly co-ordinated for the purpose of smearing the plaintiff's character," the document says.
It goes on to allege the New Democrats went after May because they were afraid he would renew sexual harassment allegations against two senior members of the commission who had been appointed by NDP leader and then-premier Rachel Notley.
"(May) learned that there was also a culture of pervasive sexual harassment within the NDP during Notley's time as premier," says the claim.
"Notley therefore could not afford to have the public learn that … her own appointees had also allowed for a culture of pervasive sexual harassment and bullying."
The document says Shandro neither defended May nor emphasized that the commission is an arm's length agency, which he has no direct control over. In fact, it alleges senior officials in Shandro's office were so insistent on getting May to apologize for statements he says he didn't make that May had to block their numbers on his cellphone.
As well, the lawsuit alleges May was forbidden from meeting with Muslim organizations by Muhammad Yaseen, Alberta's associate minister of immigration and multiculturalism. It says May was told to wait to await ministerial direction, which never came.
"Minister Shandro's office was heavily involved in facilitating the smear campaign against Collin May," said May's lawyer Kathryn Marshall in an interview.
The situation got so bad that May received threatening phone calls at his home. May's law firm removed his phone number from its website and for four days in July, the lawsuit says, May and his partner were afraid to leave their Calgary home.
"The (commission) and the defendant did nothing to support (May) during this difficult time," the lawsuit says.
It says that on Sept. 15, May got a letter telling him his job was over on a "without cause" basis.
A spokesman for Shandro declined to comment, saying the matter is before the courts.
Marshall said May had signed a five-year contract on the same basis as any other civil servant and was not given the basic rights he was due under Canadian law.
"It's not about deflecting criticism or playing political games," she said. "This is about getting my clients' rights enforced.
"(The government) fired him and are now falsely alleging he resigned."
The lawsuit seeks to recover the money May would have earned over the five-year term as well as damages to his reputation — about $2.1 million.
The allegations in the statement of claim have not been tested in court.
This report by The Canadian Press was first published Oct. 4, 2022.
— Follow Bob Weber on Twitter at @row1960