LISTEN: Untold Stories with Serena Mah examines her Chinese family's struggle and impact on a small northern community
Untold Stories with Serena Mah examines her Chinese family's struggle and impact on a small northern community.
We love supporting storytellers!
This first podcast from Serena Mah is a joy to listen to. Untold Stories features the strength, courage and sacrifice of a woman who blazed a trail for her family. We hear the story Serena's family- immigrants who's struggle to make it in a new country ends with a key to the hamlet decades later. It's a personal story about family duty, tenacity, and how three cultures merge on one First Nation.
This is a personal story dedicated to the Serena's family and how her mother, Kim Mah, made an imprint in the small northern community of Fort Chipewyan, Alberta. Click below to listen to the podcast and make sure you read Serena's behind-the-scenes story of how this special podcast came to be.
Click below to read Serena's story about this podcast.
About Serena Mah:
I am fortunate to be able to do what I love and I'm grateful everyday. Storytelling is my passion. Ever since I was little, my mom would say I like to talk. In a big family like mine, you had to fight for attention and you really had to stand out to be heard. No one was surprised when I became a reporter/anchor. As a journalist for two decades, I've covered elections on all levels of government. I've had the privilege of witnessing history first hand, happy, sad and the tragic. I've interviewed newsmakers including Premiers, Prime Ministers, athletes, specialists, those awaiting their fate at the courts and local heroes. I'm thrilled to share my knowledge gained through years of broadcasting with clients. I continue to expand on networks built on as a journalist. My team is skilled at empowering stories in traditional, emerging media and on social media. We love crafting stories and we know how newsrooms tick, what makes a good story and how to tell it in a compelling way.
When I'm not working, I'm usually whipping up something in the heart of my home, the kitchen. Food is central to keeping my family connected. I'm most proud of my young son, who is vibrant and curious. He is my why. He makes me better everyday. He and my beagle #sweetgus keep me busy. They along with yoga and meditation challenge me to stay grounded and grateful.
Red Deer Recovery Community will offer hope for residents from Central Alberta and around the world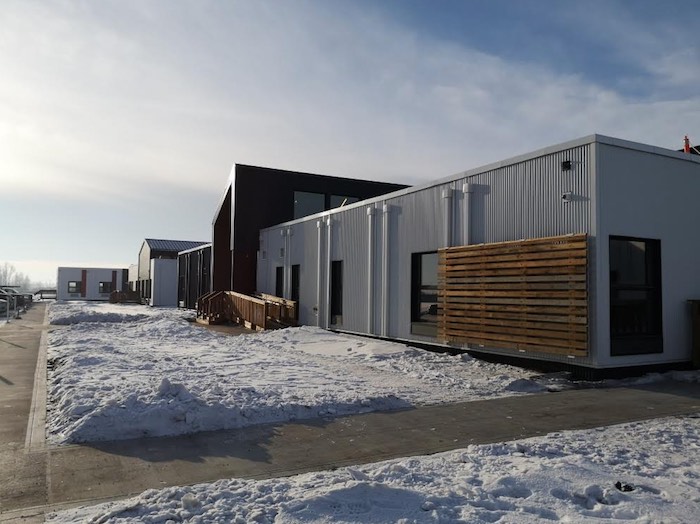 Central Albertans won't be the only ones paying close attention to the official opening of the Red Deer Recovery Community next month. According to Marshall Smith, Chief of Staff to Premier Danielle Smith, jurisdictions from across North America will be looking to the Red Deer Recovery Community for potential answers to their own issues. Red Deer Recovery Community will be the first of 11 the province is opening over the coming months.
Cities across North America and beyond have been battling an addictions crisis, and losing. As the number of homeless people and the number of fatal overdoses continues to rise, cities are looking for new solutions. After years of slipping further behind, Alberta has decided on a new approach to recovery and Marshall Smith has been leading the charge.
Smith is a recovering addict himself. A political organizer from BC, he once worked for former Premier Gordon Campbell. His own crisis started with alcohol, then moved to cocaine dependency before he eventually succumbed to methamphetamine use. The successful political operative found himself without work and living on the street for over four years. Eventually he benefited from a 35 day stay in a publicly funded recovery centre in BC.
Former Alberta Premier Jason Kenney brought Smith to Alberta to head up the UCP's addictions and recovery file. His personal experiences and incredible comeback story are at the heart of Alberta's new approach.
While the success of recovery programs vary, Marshall Smith and Dr. Christina Basedow of the Edgewood Health Network (operators of Red Deer Recovery Community) say with the right treatment and the right amount of time, they expect a very high rate of successful recoveries. Smith says the province won't give up on patients, even if some have to go through more than once.
The Recovery Community is central to this new approach, but patients who will be able to stay for up to a year, will need somewhere to go when they leave. This week the province also announced the Bridge Healing Transitional Accommodation Program in Edmonton. This "second stage" housing will ensure former addicts have a place to stay upon leaving addiction treatment centres. This will be their home in the critical days following treatment when they need to reestablish their lives by finding work or educational opportunities.
Red Deer Mayor Ken Johnston feels the 75 bed Recovery Community will be transformation for Central Alberta. Mayor Johnston says all Central Albertans will play an important role in helping former addicts when they leave the Recovery Community.
Construction of the Red Deer Recovery Community is all but complete.
Thursday, municipal and provincial politicians toured the facility and were introduced to the operators of the new facility. Dr Christina Basedow, Western VP of Edgewood Health Network teamed up with Nicholas Milliken, Alberta's Mental Health and Addiction Minister, to take questions about operations.
Premier Danielle Smith made the trip to Central Alberta to offer support for the project and see the facility first hand.
Red Deer Mayor Ken Johnston and Premier Danielle Smith listen to Chief of Staff Marshall Smith
Marshall Smith explains aspects of the Recovery Community to Premier Danielle Smith, Red Deer Mayor Ken Johnston and Red Deer MLA's Adriana LaGrange and Jason Stephan
In the days leading up to an official opening expected in February, Edgewood Health Network is finalizing the admission process which will see the first batch of up to 75 people suffering addictions moving into single and double occupied rooms.
The new 75-bed facility, will begin accepting residents battling addictions in February. Those residents will stay for up to a full year accessing medications, programming and developing life skills.
In the meantime the province expects a recovery industry will be developing in Red Deer including second stage housing opportunities and counselling.
Ottawa paramedic leader says drug supply getting more toxic amid overdose crisis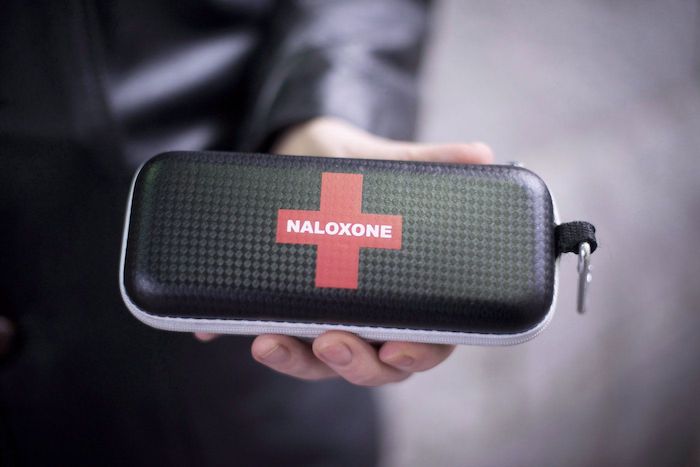 Ottawa paramedic leader Darryl Wilton says not a day went by in 2022 that didn't include an overdose-related call.
He says that although overdose numbers in the Ottawa area have remained steady, the drug supply has become more toxic and antidotes such as Naloxone are becoming less effective.
Wilton, the president of the Professional Paramedic Association of Ottawa, says his team is increasingly seeing benzodiazepines such as valium being used with narcotics, a mix that can require intensive care in the hospital.
The Renfrew County and District Health Unit, which serves communities just west of the city, put out an overdose alert Monday warning residents about "life-threatening" drugs circulating in the area.
The county's acting medical officer of health says that last week, paramedics responded to four overdose calls, which is alarming for the area.
Some safe consumption sites in Ottawa say they are looking to expand their hours of operation, but they are already struggling to meet the demand for their services.
This report by The Canadian Press was first published Jan. 4, 2023.
———