"It transformed my life" – Tackling Addiction through Triathlon Training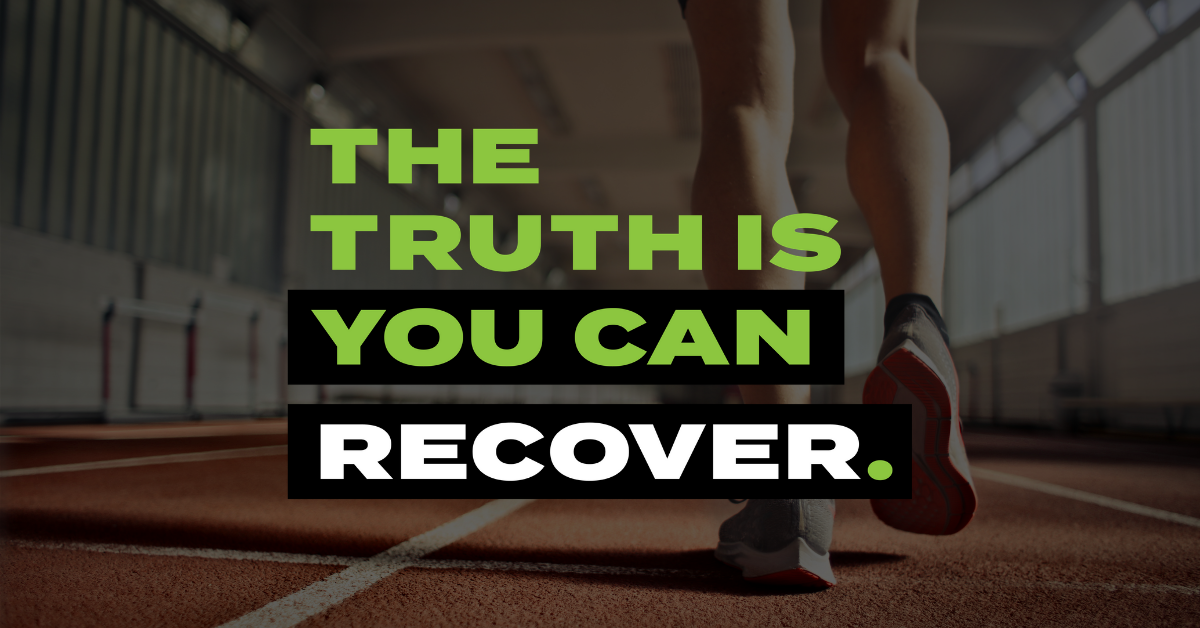 A Calgary woman is using the power of athletics to tackle and transform the narrative surrounding addiction, and support youth and young adults on their journey to recovery. 
Vanisha Breault, founder and CEO of the Terminator Foundation, has created a unique avenue for young Calgarians caught in addiction to overcome their struggles and accomplish something great, while smashing stigmas and stereotypes. 
Using her own experiences with addiction as a driving force behind her foundation, Breault is passionate about educating, aiding and supporting youth, young adults and communities affected by the indiscriminate and devastating influences of addiction. The vision of the Terminator Foundation is to "reach all youth and young adults who are impacted by addiction and mental health, and radically transform their lives through sports coaching, peer support, team training, endurance and triathlon participation."  
The foundation unofficially originated in 2015 as a local 5km run dedicated to raising awareness and supporting discussions surrounding youth addiction and mental health. The Terminator Foundation was officially founded as a nonprofit organization in 2017 with a broader scope, namely to facilitate triathlon training alongside the annual 5km run and ongoing health and education services. "Terminator encompassed everything I wanted the organization to be," says Breault, "Terminator is strong, it's resilient, it's tough. It's how I see our youth and young adults in recovery, fighting for their sobriety. It's about overcoming."
Breault's decision to apply an athletic, training oriented approach towards battling addiction came from her own experiences during a difficult time in her life. When Breault's young daughter turned to drugs and alcohol at the age of 14, Vanisha took every measure possible to help her daughter reach recovery. It was during this time, where she lived in fear for her daughter's safety and well being, all while coping with her own depression, that she made the decision to complete a half Iron Man. "I didn't even own a swimsuit or a bike, but I registered in April and 3.5 months later, I completed the Calgary Half Iron Man," says Breault. "It transformed my life." 
This experience became the inspiration for the Terminator Foundation's triathlon training approach. "If this exercise in grueling physical endurance could light up my life in the darkest of times, what could it do for these kids?" She asked, "The youth and young adults also struggling, and feeling lost in their own dark?" The Foundation was launched that fall. 
In recent years, the Terminator Foundation has begun expanding into neighboring provinces while catering to a growing global audience online. Currently, Terminator is preparing to launch its first 5km run in Vancouver, which will take place in September alongside Calgary's 7th annual run. 
To keep up with growth and the demand for youth addiction and mental health services in Calgary, the Terminator Foundation recently launched their Sponsor an Athlete initiative.
This campaign is the first of it's kind for the Terminator Foundation, calling on local businesses and individuals to aid in the recovery process for young members of the community. The cost of sponsoring a single athlete is $2500, which helps cover costs for training
facilities and equipment, professional coaching and mentorship, transportation and entry fees. "We've been grinding this thing out for years," says Breault, "and we've had some amazing people help and support us, but it's time to take things to the next level, and this is a part of that. Anything helps." 
Moving into 2021, the Terminator Foundation will continue to function as a source of relief, information and aid for those who need it most. By encouraging discussion and education, Vanisha Breault hopes to address systemic sources of addiction and support prevention, rather than intervention, wherever possible. 
For more information on the Terminator Foundation and how to Sponsor an Athlete, visit https://terminatorfoundation.com. For a list of mental health and addiction resources, visit https://terminatorfoundation.com/resources/. 
For more stories, visit Todayville Calgary.
Oilers goaltender Stalock likely to miss season due to possible heart condition
EDMONTON — Goaltender Alex Stalock will likely miss the season due to a possible heart condition, Edmonton Oilers general manager Ken Holland said Wednesday.
Speaking on the opening day of Oilers training camp, Holland said the possible condition was detected when he returned home for more tests after the team's physical exam at the end of the 2020-21 season.
"At the end of the year we did a physical. Then he went home, he went in to have additional tests. And through these additional tests he found out that he maybe has some kind of a heart condition," Holland said.
Holland said Stalock contracted COVID-19 before the start of the 56-game shortened season, but was later cleared to play and spent time on the Oilers' taxi squad after the team claimed him off waivers from the Minnesota Wild in March. 
He did not appear in a game with either Minnesota or Edmonton last season.
"He's seen a couple of cardiologists," Holland said. "He's looking to get additional opinions.
"I would say to you right now that based upon where we're at today I don't anticipate that he'll play hockey this year. But if he does get further opinions it might change his decision."
Holland said Stalock was "excited about coming to camp and pushing for a job" before getting the troubling results from the tests.
Stalock, a 34-year-old from St. Paul, Minn., has a 61-49-18 record with a 2.61 goals-against average and a .909 save percentage in 151 career NHL games with San Jose and Minnesota. 
This report by The Canadian Press was first published Sept. 22, 2021.
The Canadian Press
Regulatory group warns several Alberta doctors about sharing COVID-19 misinformation
EDMONTON — A group that oversees the practice of medicine in Alberta says it has told at least seven doctors who were spreading misinformation about COVID-19 that their behaviour was unprofessional.
Scott McLeod, registrar with the College of Physicians and Surgeons of Alberta, says the regulator has also spoken to doctors who gave into pressure from patients wanting an exemption letter– not grounded in clinical evidence — to avoid having to wear masks or vaccinations.
McLeod says the college is to publish a letter this week addressed to physicians and the public to reiterate its support for vaccines and public health restrictions put in place to try to curb the spread of COVID-19.
The college says the doctors who were warned had been spreading misinformation on social media platforms or elsewhere.
McLeod says it's disappointing to see that type of behaviour and noted it has a significant effect because doctors have a powerful voice in society.
He adds the number of doctors painting a false narrative in the province is unprecedented.
McLeod says if doctors don't stick to basic science that outlines how to protect people during a pandemic, the public and other physicians can file an official complaint with the college.
This report by The Canadian Press was first published Sept. 22, 2021.
The Canadian Press