Listen: Ryan Jespersen, Lynda Steele, J'Lyn Nye are joined by writer Ilan Cooley: The Untold Toll of Online Trolls
Here is a link to the Ryan Jespersen show where he, along with J'Lyn Nye, Lynda Steele and Todayville contributor Ilan Cooley discuss this topic, the impact it has on them, but more importantly, the impact it has on society as a whole.
Click here to listen to their discussion.
Ilan Cooley is an Edmonton based entrepreneur and writer. She is a an avid traveller, rescue dog mama and advocate of kindness and community.
The Untold Toll of Online Trolls
By Ilan Cooley
(Warning- language)
The concept of mean tweets has become a late-night talk show punchline that comes with a built-in laugh track, but for some Canadian media celebrities, being on the receiving end of social media bullying is no laughing matter.
"It is always a shock to be called a cunt and a big pig," says award-winning broadcaster J'lyn Nye. As the co-host of a talk show on Edmonton's 630 CHED radio, her career spans two decades. "I believe whole heartedly that we, as a society, have devolved. We don't know how to have a respectful debate."
Like Nye, Lynda Steele is a veteran broadcaster. She works as a talk show host at CKNW radio in Vancouver. Both women previously worked in television, and both say they have endured vicious criticism throughout their careers. They believe gender impacts the kinds of attacks they receive from the public. Comments range from criticism about hairstyle, makeup, or clothing choices, to remarks about weight.
"The hateful comments were never directed at the male on air staff, only the women," says Steele. "We all got our share of the nastiness. The attacks were almost exclusively from other women. I can only assume they have low self-esteem and feel the need to tear other women down to feel better about themselves. Or maybe they're mentally ill.
In talk radio, it's the opposite. The haters are older men. I suspect they are misogynists who are incensed that a woman has a platform to offer her opinion for four hours straight every day. It makes them crazy. You try to develop a thick skin about it," she says. "But sometimes it's exhausting, frankly."
Dr. Tami Bereska, a sociology professor at MacEwan University, says celebrities are often in a difficult position because they need to immerse themselves in the social media environment in order to remain popular and maintain a fan base.
"They are especially at risk," she says. "The anonymity enabled on some social media platforms gives people the courage to say things to others that they would never say in a face-to-face interaction."
"The worst go right to the lowest hanging fruit," says Nye. "The cunt comments. I have male co-workers who are called "asshole," but they don't get the viscous vitriol the women I know get. I believe they simply can't handle a strong, successful, opinionated woman."
630 CHED host Ryan Jespersen says he is often verbally attacked by listeners, mostly online. Like Nye and Steele, it is Jespersen's job to voice his opinion live on the air, and to discuss current affairs, and news headlines. He says he is more susceptible to negative comments working in radio than when he worked in television. He believes the catalyst is the explosion of social media. "There's also the anonymity factor."
Bereska says anonymity can cause people lose sight of their fundamental beliefs and values, and instead act in the same ways they see others acting in that environment. "As more people begin commenting on the same story, post, or tweet, group polarization occurs, wherein comments become more and more extreme; hateful comments become even more hateful, and critics of those comments become even more critical."
On Twitter, user @JohnnyJesus took aim at Jespersen, saying, "You're a no name AM radio shit for brains standing up for the most disgusting anti-Alberta government one could ever imagine. Fuck off."
"I see moronic stuff thrown at me every single day," says Jespersen. Without accountability for their comments, some people have turned social media platforms into the new bathroom stall smear campaigns."
Unfortunately, some people go further than name calling. "We called the police and they took it from there," says Jespersen. "It's happened on two occasions. You've got to take that stuff seriously."
Nye believes the people who feel the need to attack others on social media are in effect poisoning the well of society. "It's become a cesspool for trolls and anonymous keyboard jockeys." She says since being in radio it is the worst she's ever seen it. "I used to get upset and react, now I realize the person sending the comment has an issue."
Facebook user Shawn Lipon does not shy away from expressing his opinions on social media, and does not conceal his identity there. He is vocal about his disdain for Prime Minister Justin Trudeau, and hurls insults at anyone he perceives to be liberal. Lipon says his motives range from a desire to bring about change, to seeking attention, or just being bored. He finds entertainment in triggering people into a debate that "keeps them up all night."
Lipon says he wants to put his voice into the discussion with the hopes it will bring other people around to his way of thinking. "I want to have my opinion heard publicly," he says. "To expose incompetence in hopes of changing opinion to that of my own. I think posting is great to voice opinion and have a say. Sometimes there is nowhere else to express opinions."
Bereska likens the social media landscape to a battlefield, and says since deviance and normality are socially constructed, what we perceive as being acceptable or unacceptable evolves and changes over time, and is affected by larger sociocultural forces.
Nye feels we need to change the way we communicate with each other, but fears we are too far gone. She believes her bosses and managers need to stand up for employees more and adhere to the "no abuse" policy that already exists where she works. She also thinks social media outlets need to take a stronger stance enforcing their codes of conduct. "They aren't doing a good job right now."
Steele says the solution starts with parents. "Teach your children to be nice and respectful. Teach them about consequences."
Jespersen encourages people to speak out. "Hold people accountable."
Bereska suggests a solution may be possible with the efforts of both individuals and institutions. "The question is whether individuals, groups, and agents of power, such as social media companies themselves, will take a stand against trolling behaviours. Not just in words, but in actions."
Read more on Todayville Edmonton.
Ilan Cooley is an Edmonton based entrepreneur and writer. She is a an avid traveller, rescue dog mama and advocate of kindness and community.
Glendale Skatepark now includes on-site mentors from the YMCA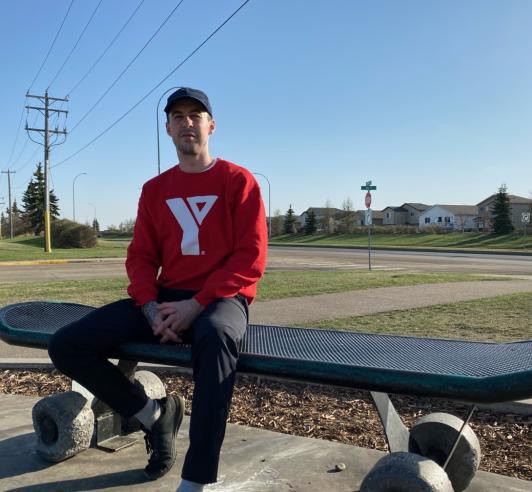 With consistent fair weather and summer right around the corner, skateboarders, BMXers and scooter-riders are excited to return to Red Deer's skateparks. Glendale Skatepark in Red Deer's north side is a popular choice, and has the added benefit of being staffed by Northside Community Centre YMCA's skatepark mentors.
The Y's skatepark mentors are experienced skaters and BMX bikers who want to help make sure the skatepark remains a safe and inclusive space for kids and youth of all skill levels and backgrounds to enjoy. They hang out at the park every day after school and on weekends, offering encouragement, teaching skills and providing water and snacks to anyone who wants it.
"The biggest part [for me] is just creating community engagement and connections," one skatepark mentor explained in a video on the YMCA's social media channels, adding, "engaging with the kids, teaching what you love to do… just being a positive influence on everyone and trying to make this place a better community."
The YMCA Skatepark Mentorship program was piloted in 2021, and after a successful season Border Paving Ltd. stepped up with a generous donation to make it possible for the Y to staff the park all summer long in 2022 and 2023. The Y has since expanded the program, and will have skatepark mentors and youth workers at the Red Deer Skatepark downtown in addition to Glendale, starting in July.
Youth can find YMCA skatepark mentors at the Glendale Skatepark Monday to Friday from 2:30 to 7:30pm, and noon–4pm on Saturdays and Sundays until the end of June. Starting in July, their weekday hours will expand to 12:30 to 8:30pm and they can be found at the Red Deer Skatepark downtown from 10am to 1pm every Tuesday, Wednesday and Thursday.
Visit ymcanab.ca/skatepark to meet Northside Community Centre YMCA's skatepark mentors for 2023 and learn more about youth programs at the Y.
Red Deer group cycling across Canada for Big Brothers, Big Sisters of Red Deer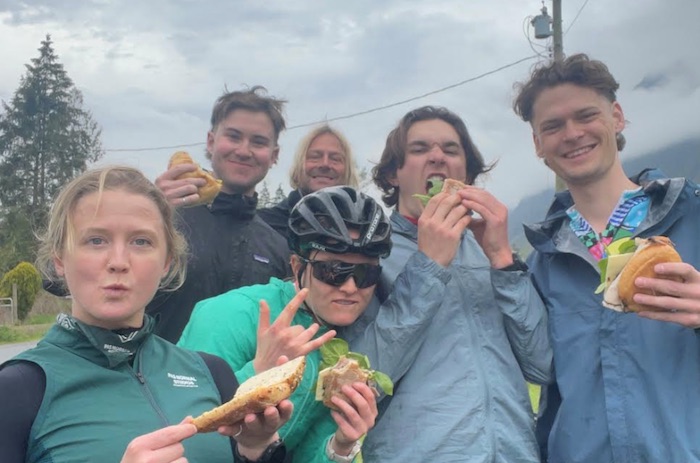 A Red Deer resident has gathered some friends and begun on a trek to cycle across Canada while raising funds for Big Brothers Big Sisters of Red Deer.
Ben Pelletier, a teacher in Red Deer, is a strong supporter and believer of BBBS and Youth HQ and decided that he wanted to use his cycling adventure from Vancouver to Halifax as a chance to give back.
In addition to Ben Pelletier other members of the group include Logan Davey, Keith Weber, Jade Weber, Tristan McDonald and Karina Bennett.
"As a teacher here in Red Deer, I have had the chance to visit Youth HQ, Big Brothers Big Sisters of Red Deer, and simply love what they do for the youth in this city. All donations will go directly to support this awesome organization" said Pelletier on his GoFundMe page for the event.
https://www.gofundme.com/f/the-great-cross-canada-biking-extravaganza?utm_campaign=p_cp+share-sheet&utm_content=undefined&utm_medium=social&utm_source=twitter&utm_term=undefined
The trek kicked off in Vancouver on May 1 and will see the group reach Halifax by the end of June. Youth HQ is excited to see the updates as this trek continues and will be sharing them on our social media channels throughout the coming weeks. Simply go to the "Gofundme" page and follow the group throughout their journey.
"We at Youth HQ applaud the efforts of this group of amazing individuals. What an adventure they are embarking upon, and what a great way to support the amazing work of Big Brothers and Big Sisters." States John Johnston, Community Engagement Manager, Youth HQ
---
From GoFundMe
Hello! I'm Ben Pelletier and alongside my pals Logan, Tristin, Jade, Karina and Keith, we will be cycling over 6000 km across Canada from Vancouver to Halifax, because why not!
This journey will take two months, from May 1st to the end of June, so why not try to raise a bit of money along the way!
As a teacher here in Red Deer, I have had the chance to visit Youth HQ, Big Brothers Big Sisters of Red Deer, and simply love what they do for the youth in this city. All donations will go directly to support this awesome organization!
So if you can, feel free to donate what you can while joining this motley crew on a cross Canada adventure that will be anything but dull!
Updates (5)
Yesterday
by Ben Pelletier,

Organizer
Day 4 is in the books! 127km's travelled today with 2,013m of elevation from Osoyoos to Grand Forks and it was full of ups and downs- our first flat tire, some more crazy heat, and a big climb up "Anarchy Hill", but the gang did amazing once again!
A little bbq burger dinner to end off the day put any sore muscles and achy bones in the rear view mirror, life is good!
Organizer
Ben Pelletier
Organizer
Red Deer, AB
BIG BROTHERS AND BIG SISTERS OF RED DEER AND DISTRICT
Registered nonprofit
Donations are typically tax deductible in Canada