Listen: Ryan Jespersen, Lynda Steele, J'Lyn Nye are joined by writer Ilan Cooley: The Untold Toll of Online Trolls
Here is a link to the Ryan Jespersen show where he, along with J'Lyn Nye, Lynda Steele and Todayville contributor Ilan Cooley discuss this topic, the impact it has on them, but more importantly, the impact it has on society as a whole.
Click here to listen to their discussion.
Ilan Cooley is an Edmonton based entrepreneur and writer. She is a an avid traveller, rescue dog mama and advocate of kindness and community.
The Untold Toll of Online Trolls
By Ilan Cooley
(Warning- language)
The concept of mean tweets has become a late-night talk show punchline that comes with a built-in laugh track, but for some Canadian media celebrities, being on the receiving end of social media bullying is no laughing matter.
"It is always a shock to be called a cunt and a big pig," says award-winning broadcaster J'lyn Nye. As the co-host of a talk show on Edmonton's 630 CHED radio, her career spans two decades. "I believe whole heartedly that we, as a society, have devolved. We don't know how to have a respectful debate."
Like Nye, Lynda Steele is a veteran broadcaster. She works as a talk show host at CKNW radio in Vancouver. Both women previously worked in television, and both say they have endured vicious criticism throughout their careers. They believe gender impacts the kinds of attacks they receive from the public. Comments range from criticism about hairstyle, makeup, or clothing choices, to remarks about weight.
"The hateful comments were never directed at the male on air staff, only the women," says Steele. "We all got our share of the nastiness. The attacks were almost exclusively from other women. I can only assume they have low self-esteem and feel the need to tear other women down to feel better about themselves. Or maybe they're mentally ill.
In talk radio, it's the opposite. The haters are older men. I suspect they are misogynists who are incensed that a woman has a platform to offer her opinion for four hours straight every day. It makes them crazy. You try to develop a thick skin about it," she says. "But sometimes it's exhausting, frankly."
Dr. Tami Bereska, a sociology professor at MacEwan University, says celebrities are often in a difficult position because they need to immerse themselves in the social media environment in order to remain popular and maintain a fan base.
"They are especially at risk," she says. "The anonymity enabled on some social media platforms gives people the courage to say things to others that they would never say in a face-to-face interaction."
"The worst go right to the lowest hanging fruit," says Nye. "The cunt comments. I have male co-workers who are called "asshole," but they don't get the viscous vitriol the women I know get. I believe they simply can't handle a strong, successful, opinionated woman."
630 CHED host Ryan Jespersen says he is often verbally attacked by listeners, mostly online. Like Nye and Steele, it is Jespersen's job to voice his opinion live on the air, and to discuss current affairs, and news headlines. He says he is more susceptible to negative comments working in radio than when he worked in television. He believes the catalyst is the explosion of social media. "There's also the anonymity factor."
Bereska says anonymity can cause people lose sight of their fundamental beliefs and values, and instead act in the same ways they see others acting in that environment. "As more people begin commenting on the same story, post, or tweet, group polarization occurs, wherein comments become more and more extreme; hateful comments become even more hateful, and critics of those comments become even more critical."
On Twitter, user @JohnnyJesus took aim at Jespersen, saying, "You're a no name AM radio shit for brains standing up for the most disgusting anti-Alberta government one could ever imagine. Fuck off."
"I see moronic stuff thrown at me every single day," says Jespersen. Without accountability for their comments, some people have turned social media platforms into the new bathroom stall smear campaigns."
Unfortunately, some people go further than name calling. "We called the police and they took it from there," says Jespersen. "It's happened on two occasions. You've got to take that stuff seriously."
Nye believes the people who feel the need to attack others on social media are in effect poisoning the well of society. "It's become a cesspool for trolls and anonymous keyboard jockeys." She says since being in radio it is the worst she's ever seen it. "I used to get upset and react, now I realize the person sending the comment has an issue."
Facebook user Shawn Lipon does not shy away from expressing his opinions on social media, and does not conceal his identity there. He is vocal about his disdain for Prime Minister Justin Trudeau, and hurls insults at anyone he perceives to be liberal. Lipon says his motives range from a desire to bring about change, to seeking attention, or just being bored. He finds entertainment in triggering people into a debate that "keeps them up all night."
Lipon says he wants to put his voice into the discussion with the hopes it will bring other people around to his way of thinking. "I want to have my opinion heard publicly," he says. "To expose incompetence in hopes of changing opinion to that of my own. I think posting is great to voice opinion and have a say. Sometimes there is nowhere else to express opinions."
Bereska likens the social media landscape to a battlefield, and says since deviance and normality are socially constructed, what we perceive as being acceptable or unacceptable evolves and changes over time, and is affected by larger sociocultural forces.
Nye feels we need to change the way we communicate with each other, but fears we are too far gone. She believes her bosses and managers need to stand up for employees more and adhere to the "no abuse" policy that already exists where she works. She also thinks social media outlets need to take a stronger stance enforcing their codes of conduct. "They aren't doing a good job right now."
Steele says the solution starts with parents. "Teach your children to be nice and respectful. Teach them about consequences."
Jespersen encourages people to speak out. "Hold people accountable."
Bereska suggests a solution may be possible with the efforts of both individuals and institutions. "The question is whether individuals, groups, and agents of power, such as social media companies themselves, will take a stand against trolling behaviours. Not just in words, but in actions."
Read more on Todayville Edmonton.
Ilan Cooley is an Edmonton based entrepreneur and writer. She is a an avid traveller, rescue dog mama and advocate of kindness and community. 
My European Favourites – Day Trip From Amsterdam
The Netherlands is a great place to visit either as a main destination or as a stopover for a couple of days. I have always enjoyed flying KLM and use them often for our many groups travelling throughout Europe. Amsterdam's Schiphol Airport is an east hub to fly into from North America, and I like the airport layout over other big and busy European airports.
Amsterdam itself has many interesting places to visit and explore. The city is full of history, great architecture, canals, bridges, museums, great shopping, cyclists, interesting cafes, the Anne Frank House, the Heineken Brewery, and yes, the notorious red light district. Not many people venture outside the city during a stopover, but one of our favourite day trips is from Amsterdam. We always try to do it on a Wednesday, so we catch the Edam cheese market show.
Zaanse Schans
Our twenty minute early morning trip to Zaandam starts after a good breakfast at our centrally located hotel in Amsterdam. On the way, you can enjoy the beautiful Dutch countryside including dikes and plots of land reclaimed from the water, called polders. Starting in the late 16th century, the Zaandam and the Zaan river area were important wood milling regions during the "Dutch Golden Age" with thousands of saw windmills. In the 19th century, the area became a leader of the "Industrial Age" in the Netherlands.
Starting in 1961, the Zaanse Schans was turned into an open air museum with windmills and buildings from the 18th and 19th centuries. Various wooden houses, barns, shops, warehouses and windmills were transported here starting in 1961. The buildings along with traditional farmsteads, paths, ditches and fields depict how village life was like during that prosperous time.
When we arrive at the Zaanse Schans parking lot, you will undoubtably smell chocolate from the nearby cacao processing factories. Entrance to the Zaansee Schans is free, but some of the workshops and windmills located throughout the grounds are museums and require an entrance fee. You can purchase a ticket to have access to all the museums.
One of the first buildings you will see on arrival is the Kooijman Souvenirs & Clogs Wooden Shoe Workshop. Here you can see a wooden clog machine demonstration. Afterwards, wander throughout the site checking out the bakery, fisherman's house, weavers house, clock house, merchant house, cheese house, pewter house, pancake house and see how vats and barrels are made at the cooperage. With a little breeze, you can see the sails of the windmills slowly turning while the inner workings churn away. The windmills saw wood or mill oil, flower, spices or pigments to dye cloth. Some windmills allow visitors to climb up to the deck via narrow stairs for a nice view of the river and the area.
The Zaans Museum, located by the parking area, opened in 1998, and contains clothing and artifacts from the area. At its Verkade Experience you can see original chocolate and biscuit factory machines from the early 20th century at work. The museum also has a café and shop.
Edam
Another short 20 minute drive, and we reach Edam, which is famous for its cheese market that started in1520. Edam cheese is round with a flattened top and bottom and is coated with a red paraffin wax which allowed it to age well and not spoil on long voyages. Its unique taste plus the lack of spoilage made it extremely attractive for exporting throughout the world. The market was closed in 1922 when cheese began to be made in factories rather than by local farms.
At the original market, farmers would bring their cheese using horse drawn cart or by boat. Once they arrived, the cheese carriers, who wore different colored hats depending on which cheese guild they belonged to, would load the product onto wooden barrows. Once the barrow was loaded, the carriers placed carry straps over their shoulders and walked the precious cargo to the cheese tasters. The tasters would drill a core sample from the cheese and based on the exterior wax, smell, taste and other factors began to bargain the price with the seller using a series of shouts and hand claps. When the price was settled the cheese was taken to the weighing house to determine the final amount to be paid.
Every Wednesday in the summer from 10:30 to 12:30, the town re-enacts the hustle, and bustle of the market at the Jan van Nieuwenhuizen Square. The colorful market includes many family members, including children, wearing traditional costumes, dresses and clogs plus kiosks selling cheese. Throughout the performance, horse carts and boats arrive, cheese carriers scurry at a comical pace and bargain shouts and hand slaps can be heard. So visitors understand everything that is happening, there is a person on a microphone explaining the entire process. It's quite interesting and fun to witness.
Smoked Eels
Next, we will travel from Edam to the seaside fishing village of Volendam to visit a local smokehouse that was founded in 1856.  Smoked eels at one time were an important staple food in the Netherlands but recently a drop in the eel population and the resulting price increase has made it a delicacy. Today, the 5th and 6th generations of the Smits' family keep their family's secret fish smoking process and traditions alive. The smoked eel is their specialty and during the eel fishing season the entire family is involved in the cutting, gouging, skinning, digging and filleting of the eels. The Paviljoen Smit-Bokkum offers private tours of the smokehouse to introduce people to the traditional eel fishing, processing and smoking activities. In addition to eel, they smoke salmon, dorado and sea bass using pine wood. The eel is delicious and at their restaurant you can try various local dishes. The location also has a shop and a small Palingsound (eel sound) Museum dedicated to Volendam's unique and famous pop music.
Volendam
Volendam, once a simple catholic fishing village, is now Holland's best-known seaside town and is visited by millions annually. The Volendam Catholic fishermen had their own typical costumes and dialect. The town's boardwalk, once home to fishermen's wooden shacks, is now adorned with colorful wooden houses, tourist shops, cafes and restaurants. As you walk through the town and its shops, you will see locals wearing the traditional clothing. If you explore the village's narrow lanes in the old neighborhoods, you can still see some of the old fishermens' houses.
There used to be hundreds of vessels at one time when Volendam's fishing fleet had access to the North Sea, but after closing its access, the harbour contains only a few fishing vessels doing fresh water fishing on Markermeer lake. Nowadays, leisure boats and the ferries that go to the nearby island of Marken occupy the majority of the harbour space.
Some restaurants offer tasty local seafood dishes and cool drinks on patios overlooking the harbour. For a quick lunch, food stands and take away restaurants sell kibbeling (battered and fried fish nuggets), herring, shrimp and of course smoked eel.
A visit to the Volendams Museum provides an interesting look into the town's history, costumes, traditions and art. If you have time, you may consider taking the Volendam Marken Express boat to Marken.
Cheese Farm
On the way back to Amsterdam, and a short distance from Volendam, we will stop at the Henri Willig Jacob's Hoeve cheese farm. The staff wear traditional clothing, and they give a short introduction and demonstration of the cheese making process. The number of cow goat and sheep cheese varieties is quite overwhelming but very interesting to sample. Some flavours you might encounter include truffle, cumin, pesto, red chili pepper, coconut, pepper, rosemary and garlic. They are all for sale in various sizes along with other Dutch souvenirs and foods. You can also see the cows in their new stable especially designed for the organic farm's herd of Jerseys.
It is only twenty minutes back to Amsterdam and as you enjoy the countryside you can decide on what great restaurant you will go to tonight. I think an authentic Indonesian "rijsttafel" or rice table would be a great way to end the day. The rice table was brought back to the Netherlands from the Dutch East Indies where it was created by the Dutch as a festive way to showcase their colony's diverse and multi-ethnic Indonesian cuisine. The rice is accompanied by a multitude of small meat, vegetarian and condiment dishes that may include spring rolls, satay meat skewers, curries, fish, boiled eggs, spicy sauces, peanut sauces, vegetables, and fried bananas. It is great for sampling different tastes and for sharing. You can find Indonesian fast food and restaurants throughout Amsterdam, but a place like Tujuh Maret or Ron Gastrobar Indonesia offering a rice table is definitely something you should experience.
Explore Europe With Us
Azorcan Global Sport, School and Sightseeing Tours have taken thousands to Europe on their custom group tours since 1994. Visit azorcan.net to see all our custom tour possibilities for your group of 26 or more. Individuals can join our "open" signature sport, sightseeing and sport fan tours including our popular Canada hockey fan tours to the World Juniors. At azorcan.net/media you can read our newsletters and listen to our podcasts.
Images compliments of Paul Almeida and Azorcan Tours.
Stand Together Against Bullying – Pink Shirt Day 2021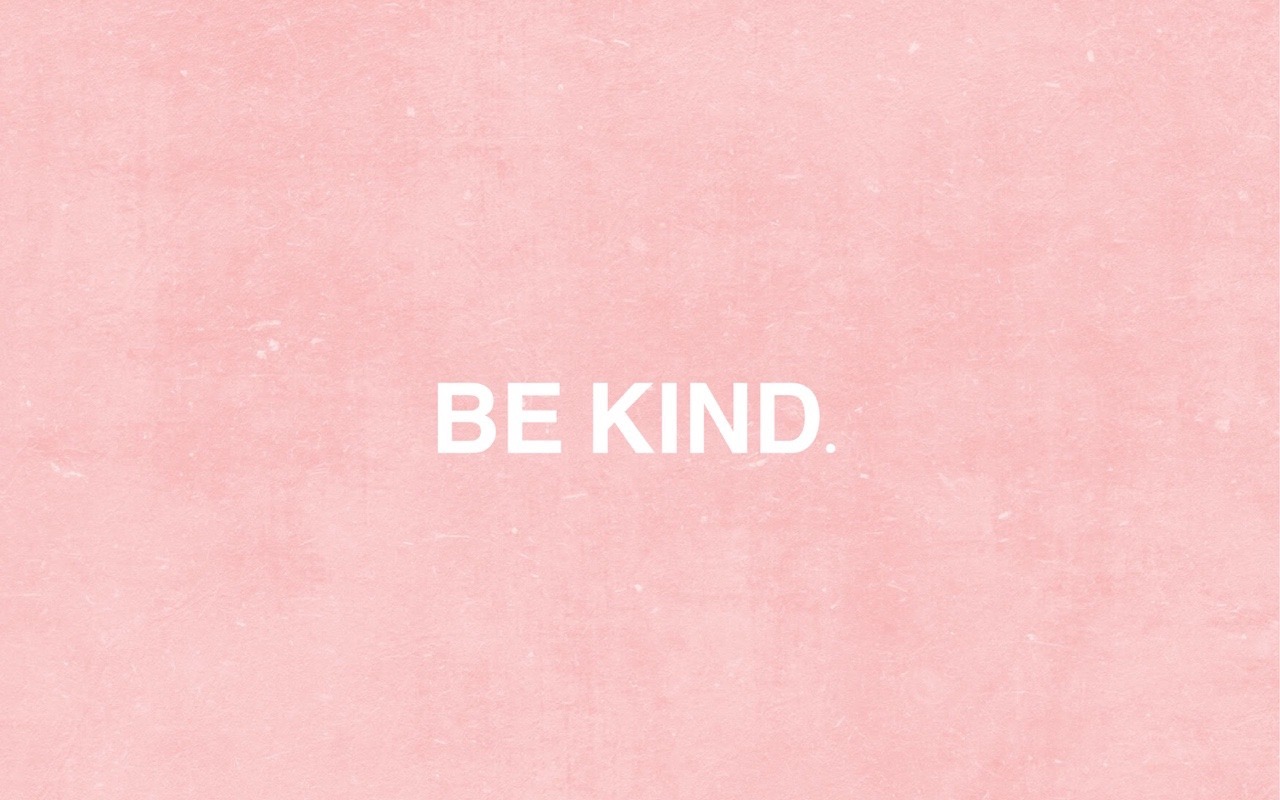 Wednesday, February 24, 2021 is the 14th annual Pink Shirt Day, a globally recognized movement to end bullying in all its forms and encourage the growth of a global community built on acceptance and support regardless of sex, age, background, gender identity, sexual orientation or cultural differences. 
Pink Shirt Day originated in 2007 in the eastern Canadian province of Nova Scotia, in a local story that captured national – and eventually international – attention, when a new 9th grade student walked in on the first day of school wearing a pink polo shirt. 
Travis Price and David Shepherd are the two young men responsible for unintentionally launching the global pink shirt movement. According to Price and Shepherd, a group of students were physically and verbally bullying the young man for wearing pink to school. As senior students, Price and Shepherd saw the situation as an opportunity to set an example and take a stand against bullying in their school.
That night the two went and purchased 75 pink tank tops and released a call on social media (MSN messenger at the time) encouraging their fellow students to show up at school the next day wearing pink. According to Price, in a school of roughly 1000 students, "700 to 850 kids showed up wearing pink. It was incredible." 
Since 2007, the movement has gained exponential traction and is now recognized in communities all around the world as individuals come together in an international display of solidarity against the devastating impacts of bullying.
The global movement to end bullying has led to the creation of countless local, national and internationally available resources, but there is still a long way to go.

Bullying Canada identifies 4 distinct types of bullying: verbal, physical, social and cyber. Short term and long term effects of bullying vary based on each situation, and can lead to damaging and dangerous outcomes for victims, friends, bystanders and countless others. While commonly associated with children and young adults in school, bullying impacts individuals of all ages and backgrounds in many areas of life, including the workplace.
Statistics released by Safe Canada revealed that 47% of Canadian parents have at least one child that has experienced bullying, while approximately 33% of the population experienced bullying as a child, and 33% of teenagers reported being bullied recently. Furthermore, around 40% of Canadians reportedly experience bullying in the workplace on a weekly basis.
If you, or someone you know is struggling with bullying, reaching out is the first step. You are not alone, and help is available. Extensive networks of resources exist in Alberta and across Canada to provide support, aid and solutions for those experiencing bullying. 
For support from Bullying Canada, call (877) 352-4497, or email [email protected]
The Alberta 24-hour Bullying Helpline can be reached at 1-888-456-2323, or the online Bullying Helpline Chat can be accessed here.
For more resources on how to identify a bullying situation, get help, or help someone in need, visit https://www.alberta.ca/bullying-how-to-help-others.aspx.
For more stories, visit Todayville Calgary.