"India? Are you nuts? Join Gerry for part 1 of his series on India.
This is the first in a four-part series on India
"India. Are you nuts?" an incredulous friend remarked. "Why would you want to go there? It's dirty, crowded, smelly and full of stray cows."
So, I was anxious as I stared out the window of the Dreamliner 787 on descent into New Delhi after a 14-hour flight from Vancouver. But Delhi was nowhere to be seen. The worst smog in the country's history had enveloped India's capital. Visibility was near zero.
The late-night ride to the hotel was a dystopian dream. With the twelve-hour time change we were in a trance-like state. The streets were eerily quiet. An acrid smell hung in the air. As we drove through dense smog, the moon made a futile effort to silhouette India Gate, Parliament House and the Prime Minister's residence.
"What's happening?" we asked the clerk at check-in.
"Diwali," he smiled.
Diwali is an ancient Hindu festival that pays tribute to the victory of light over dark, good over evil – and a highlight of the annual celebration is the setting off of fireworks. When Delhi's 22,000,000 inhabitants simultaneously ignite firecrackers and other pyrotechnics, the sub-tropical air becomes thick with the stagnant refuse of gunpowder. Add to this the exhaust of 9 million vehicles, smoke from burnt stubble fields in nearby Punjab, plus a temperature inversion – and you have unimaginable, eye-searing air pollution.
"…At the top of the heap are India's cows. Bovines stand nonchalant, impervious – and sacred – amongst the vehicular pandemonium…"
Schools were closed. Construction was halted. Roads were sprayed to keep dust down. Farmers were threatened with fines for illegally burning rice stubble; all to no avail. The particulate index climbed, from just over 600 when we arrived, to 964 three days later. This level is 15 times the "safe" limit in India – and 60 times what would be considered hazardous in Canada.
Then the currency crisis hit. In an effort to weed out "black money" – cash hoarded through corruption and counterfeiting – Prime Minister Narendra Modi announced the demonetization of all 500 and 1000 rupee bills. That's like cancelling all our $10 and $20 bills.
India's 1.3 billion people were given a fortnight to exchange old rupees, after which the old bills would become worthless. The bank lineups were horrifying.
India's is a cash economy and many people don't even use banks. The country was in chaos. But surprisingly, most people we met – guides, drivers, shopkeepers, restaurant employees – were sick of the endemic corruption and in favour of this Draconian strategy.
Our tour group consisted of my wife Florence and me, together with our fun-loving travel-mates Kim and Simone from Victoria and Joe and Carla from Saskatoon. We struggled through these pollution and currency crises from the comfort of an air-filtered, credit card-accepting hotel. Meanwhile out on the streets the locals coughed, lined up and resolutely carried on life in 21st century India.
But for me more astonishing and unfathomable than the choking smog and worthless bills was India's overwhelming, perpetual traffic congestion.
The "sub-continent" has 54 cities with more than a million people. Four of these urban agglomerations have over 20 million souls. And even the smallest Indian village is a clogged spoke of trucks, buses, cars, motorcycles, rickshaws, bicycles and foot traffic. Pecking order is determined by size. Bicycles give way to motorcycles, which give way to rickshaws… ascending up to the big Tata transport trucks.
Buses overflow with humanity – arms, legs and heads spilling from every door and window. A moped transports an entire family – and their belongings. The lowly pedestrian occupies the bottom of the traffic heap, flirting death with each wary footstep.
At the top of the heap are India's cows. Bovines stand nonchalant, impervious – and sacred – amongst the vehicular pandemonium.
This may come as a somewhat of a surprise but Indians are fantastic drivers. In what can only be termed functional chaos, traffic actually moves. Roads designed for two lanes harbour four – in each direction. The tiniest opening in traffic is immediately filled by the largest object that fits that space. India abhors a vacuum.
Horns blast non-stop in a cacophonous chorus, used not in anger but to convey a message. A little beep means, "Hey, I'm here." A resolute honk indicates, "I'm filling that gap." And an extended blast from a bus states unequivocally, "Coming through, out of my way."
The first two weeks of our month-long stay in India were spent in the company – and under the watchful eye – of guide Anoop Singhal and driver Devinder Singh. Each morning Singh Ji, a soft-spoken Sikh, greeted us with a colourful turban and a contagious smile. ("Ji" is an honorific, used to show respect – and we happily started referring to one another as Kim Ji, Anoop Ji, etc.)
Despite the culinary curry shock to my digestive system – and the occasional experiment with street food – I managed to avoid "Delhi belly." I credit my intestinal well-being to a daily dose of local yoghurt. But even with the use of air masks, we all eventually succumbed to the dreaded Delhi cough.
After "seeing" the capital, we travelled a few hundred kilometers southwest to Udaipur to begin an exploration of the fabulous architecture of Rajasthan. Vast palaces built by fabulously wealthy Maharajas in the 17th century still dominate the landscape. The Lake Palace of Udaipur, the White City, is a stunning snow-white jewel set in a liquid surface.
In Jodhpur, the Blue City, we looked down on a jumble of turquoise buildings from the heights of Mehrangarh Fort. The last in the colourful triumvirate of Rajasthan's famous towns is Jaipur, the Pink City, where in 1857 Maharaja Ram Singh ordered his palace painted pink to impress the British overlords.
India is a photographer's paradise. No need to search out photo ops; simply plunk down on any curb and start snapping: a vendor hawking fruit, women in crimson saris haggling over spices, a cow imperially chewing its cud, children laughing, beggars begging. All day, every day the flavour, colour, texture, sound, energy and urgency of India unfolds spontaneously, unrehearsed.
On the last day of our stay in Rajasthan, we stopped in at the famed camel festival of Pushkar where local dromedaries are auctioned annually. I nearly closed on a fine one-humped specimen but was outbid by a clever camel herder from the Punjab. Just as well; probably would have been tough to squeeze a grumpy dromedary into my suitcase.
Next time: Taj Mahal and the Sacred Ganges.
Thank you to these great local sponsors who make these stories possible!
If you go: Explore India from Vancouver B.C., www.exploreindia.ca, capably and professionally handled all aspects of our private month-long tour – air and land travel, hotels, meals, guides, drivers, entrance fees and activities – for one all-inclusive price.
Click below to read about some of Gerry's other great travel adventures.
My European Favourites – Emilia-Romagna, Italy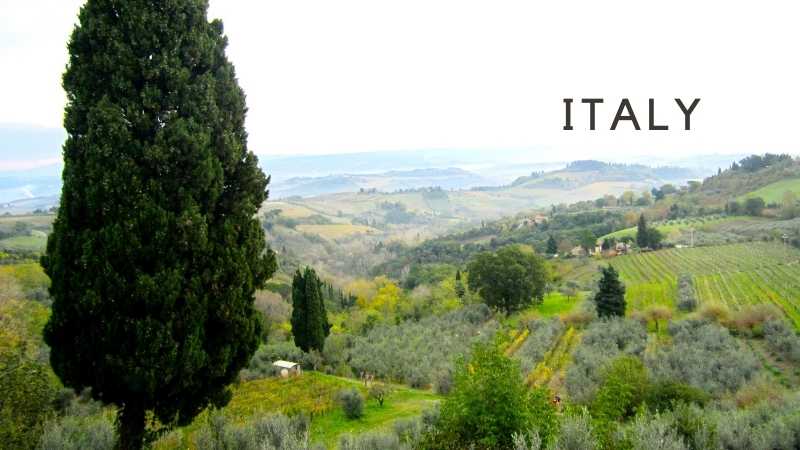 My European Favourites – Emilia-Romagna, Italy
When people think of Italy, the first places that usually come to mind are Rome, Venice, Milan and the region of Tuscany, which includes Florence and Pisa. I would go to any of these places in a heartbeat. I love them all, but a region that many tourists overlook is Emilia-Romagna. The region's name might not be well known, but its exceptional agricultural, automotive and mechanical sectors are known the world over.
Much of the gastronomy we associate with Italian cuisine has its roots in Emilia-Romagna. The region is famous for Parmigiano Reggiano (Parmesan cheese), Modena balsamic vinegar, Parma ham (prosciutto), and various types of pasta, just to name a few items. If you are a wine lover, Sangiovese and Lambrusco are two of their well-known "vinos" for their unique taste and quality.
If you are a motor sport buff, Ducati motorcycles and luxury car manufacturers Lamborghini, Maserati and Ferrari all have their roots in the area. With this racing heritage, it's only natural that two major circuits are located in the region. The motorcycle racing Misano World Circuit Marco Simoncelli is located near Misano Adriatico and is named after a local rider who died during a race in Malaysia in 2011. The Autodromo Enzo e Dino Ferrari located in Imola, which has been used for Formula 1 Grand Prix races, is named after Ferrari's founder and his son. The track is sadly the location where three time World Champion Ayrton Senna of Brazil died in 1994.
It is best to do these tours with Parma as your base in Emilia-Romagna, but I enjoy its capital and largest city, Bologna. The city is Italy's seventh largest with about 400,000 people, and it is famous for its medieval towers, churches, colonnades and historical city centre. The University of Bologna, which was established in 1088 AD, is the oldest university in the Western world. I love exploring the narrow city centre streets and browsing the food markets and shops with fresh produce, cured meats, fish, breads, pastas and regional products. I'm no chef, but I imagine that it would be sensory overload for any culinary expert. The small restaurants with street front patios make some of the best dishes you will eat in all of Italy. You have to go there.
Parmigiano Reggiano
We depart in the morning from our hotel in central Bologna to a family cheese making operation that produces the "king of cheeses," Parmigiano Reggiano. The just over an hour drive brings us to a farm and factory near the town of Parma. They are members of the consortium that designates and controls authentic Parmigiano Reggiano production. Under law, the designation Parmigiano Reggiano is protected as a PDO (Protected Designations of Origin) and can be used only by certified producers from this area, so consumers know they have the real deal.
Around 1000 AD, monks reclaimed the marshy lands in the Po valley. The fertile land was plowed and worked by the monks using cows. With numerous cows, the monks had to invent a method to preserve the large quantities of high-quality milk they produced into a product that could be stored and used over time. The monks eventually developed a technique to produce a distinctive cheese in large boilers. The large round Parmigiano Reggiano is still made the same way today.
The Minardi family own and operate the Borgo del Gazzano farm factory that we are visiting. As an organic farm, they pay close attention to the entire local supply chain process to ensure the highest quality of ingredients. We arrive as they are reaching their final steps of the boiler process that was perfected by the monks long ago. Two men collect the curd from the boiler using muslin cloth and place it in large round molds. The cheese is left to set for a day or two then the mold will be removed to add a plastic wrap that has the imprint of the famous Parmigiano Reggiano stamp along with the date and the producer's number. The mold is then reattached over the plastic wrap and tightened. The imprint from the wrap will solidify as a permanent mark on the rind over the next day. The wrap and mold are then removed and the cheese is placed in a rectangular vessel filled with a brine mixture for 20-25 days so that the cheese can absorb salt.
Finally, the cheese is placed on a shelf in the warehouse to age for 12 months. Prepare to be astounded to see row after row of these shelves that are over 20 cheeses high and at least 80 cheeses long per side. It feels like a library made of cheese! Do you hear a mechanical sound coming from the next aisle? It is a machine working its way up, down and across the shelves. Its job is to grab one heavy cheese off the shelf at a time, spin it around so it can brush off the excess bits, flip the cheese, then place it safely back on the shelf, before automatically moving on to the next one. I guess now we know where they get the parmesan cheese shavings for the cheese shakers we buy at our local grocery store.
We will step outside to the barn area to see the cows and dairy operation before moving to the tasting area and shop. Tasting the celebrated "fromaggio," with its distinctive texture and sharp flavour, at the very place where it is produced is really something special. This is not to be mistaken with the cheese we often get at home, as outside of Europe, companies can only use the word "Parmesan" to describe their cheese. To get the real deal, you have to make sure that it is clearly sold as, or even better, see it stamped as Parmigiano Reggiano.
Parma Ham (Prosciutto)
Just 30 minutes from the Borgo del Gazzano is a producer that makes another iconic food. The Lanfranchi family are specialists in the making of a cured meat known the world over as Raw Parma Ham (Prosciutto Crudo di Parma). For 20 years, they have been selecting the finest raw materials and using their traditional methods and expertise to produce the finest and tastiest prosciutto, salamis, pancetta, culatello and coppa di parma. Like the Parmigiano Reggiano cheese producers, the Parma Ham producers are also part of a consortium, and as such, must adhere to high standards and follow precise rules of production.
We will get an introduction of the prosciutto making process. Our tour starts with the trimming of the excess fat and rind of the pork thigh to give the ham its rounded shape and to assist in the salting process. The rind is treated with wet salt while the lean parts are sprinkled with dry salt. During a three week period, the ham is salted twice and placed in walk-in freezers with different temperatures. During this period, it slowly absorbs salt, loses moisture, and loses about 4% of its weight.
In the next stage, the ham's residual salt is removed and it is placed in a special room with controlled humidity and temperature for just over two months. While in this room, the salt penetrates even deeper and it is reduced by another 8-10%. We continue into a room with windows that are opened for the ham to dry over the next few months in natural process that will result in another weight loss of 8-10%.
The ham's final move is to the cellar on the seventh month. In the cellar, important biochemical and enzymatic processes occur. Here it loses another 5% of weight but gains the distinct aroma and taste of the Param Ham.
At the end of the curing process, the ham is penetrated by a horse bone needle by experts who can verify its quality with a trained sense of smell. Finally, after a twelve month journey, the ham is inspected by the Parma Quality Institute and branded with the "5 pointed crown" as a guarantee to the consumer that the product is of the highest quality.
The tour gives us a great appreciation for the care that goes into making these products, and underscores why they are highly sought after. We move to the La Perla tasting room where we can try some of the local wines while enjoying lunch, which of course, includes pasta, cured meats, prosciutto, Parmesan cheese, bread and a dessert. It is always tough to get a group to leave because the Lafranchi family are great hosts who love to meet people from around the world. But we must leave, as one hour away, is a mecca for car enthusiasts.
Ferrari Museum
As we arrive at Maranello, we are greeted by a traffic circle that has a familiar silver prancing horse in the middle. This is undeniably, the home of Ferrari. Founded by Enzo Ferrari in 1929 as Scuderia Ferrari, the company sponsored drivers and manufactured race cars before moving into production of street-legal vehicles as Ferrari S.p.A. in 1947.
As we arrive to the Museum, we see a F1 race car in what looks like scaffolding and a welcoming bright red arch. Ferrari is the most successful Formula 1 team in history and has millions of loyal and exuberant fans worldwide. The motorsports cars in the museum are dedicated to the 90 years of Ferrari racing heritage. The cars will take your breath away.
My favourite area of the museum is the Michael Schumacher exhibition dedicated to his 11 years of racing with Ferrari. The room has some of his F1 race cars on display in an awe-inspiring semi-circle with a video wall in the background playing highlights of his career. On the other side of the room is a lower wall dedicated to Ferarri champion drivers and an upper wall full of shiny trophies.
In addition to the racing automobiles, the museum also displays its most famous street cars through history, including the iconic Ferrari Testarossa. The Ferrari shop is full of items with the iconic item emblazoned on them, but like the high performance cars, they are pricey.
With your adrenalin pumping from being surrounded by automotive power, you will be ready to try a couple of unique experiences. If you are mechanically inclined, you will love the Pit Stop Experience, where they time you as you make a front tire change on a Formula 1 car. Those that "feel the need for speed" will drool at the sight of the unbelievable Scuderia Ferrari F1 simulators. After you climb into the pilot's cockpit, you are given a brief explanation of how to use the paddles behind the steering wheel and the gear box. They can set up the simulator for regular driver or in a more advanced mode for "professionals." You even get to choose one of the famous F1 tracks for your race experience. The simulator lets you feel the track surface including rubbing strips feel the breaking and throttle forces.
If you are interested, you can combine the museum ticket with a tour of the Ferrari track and factory. For the duration of the tour, you must remain on the company's shuttle buses and no photos or video are allowed. The factory entrance has been kept the same as it was in 1947 and the track is where all of Ferrari's competition and road cars have been tested since 1972.
Those that want to get behind the wheel can go to the nearby Autodromo di Modena race circuit and drive a Ferrari for 15 minutes or longer. The experience includes track information and safety protocols from a professional driver.
Balsamic Vinegar
After the heart racing Ferrari experience, we make a short early evening drive to a Balsamic Vinegar producer or "Acetaia" that was founded in the 1800s. The Paltrinieri Acetaia, established in 1845, maintains the family tradition and replenishes over 1000 barrels of balsamic using the experience handed down generation after generation. Adhering to the strict regulations and using local ingredients from the Trebiano and Lambrusco vineyards, Guido Paltrinieri guides the production of the vinegar must.
The company harvests 160,000 kilograms of grapes on their 25 acre farm, which produces 15,000 litres of balsamic vinegar. We will visit the warehouse attic to see the medium sized barrels made from durmast, chestnut, mulberry, cherry, acacia, ash and precious juniper wood.
The flavour garnered from the barrels, along with the aging process, result in the unique scent and flavour of the balsamic. In the tasting room, we try a range of balsamic they produce, and it is amazing how varied the taste can be in terms of the sweet and sour tones. They also vary in density. The denser the vinegar, the more of a syrupy texture it has. Mind you, this is not the balsamic you find at your local grocery store. A high quality Modena balsamic in a 100 ml bottle, and aged up to 25 years, can cost hundreds of dollars. The company also produces balsamic based products like Balsamotto, Acet-Up, Dulcia and Saba which are great for use in cooking or as a condiment, including on ice cream!
One of my favourite meals in Italy is at the Acetaia Paltrinieri restaurant. After our balsamic tasting and tour, we head across the courtyard to the rustic farm house restaurant. Just before we arrive to the restaurant doors, we are greeted with a glass of Pignoletto sparkling wine and crumbled Parmigiano Reggiano drizzled with DOP Modena Balsamic Vinegar. The balsamic and the cheese go so well together.
Once inside, we are greeted with bottles of Lambrusco wine on the table, which everyone is quick to spot and partake in. Soon, a plate of a local flatbread called "tigelle" similar to an English muffin, and served warm, arrives with a spread. They are so good!
I have had two different first courses, and I'm not sure which I love more. One is a creamy risotto made with "riserva" balsamic vinegar, and the other is a pasta called Strozzapreti or "choke the priest" pasta. The name always makes me laugh, but the pasta, which also contains balsamic, is absolutely fantastic.
The second course is a meat course which is served with vegetables or salad. During my previous visits, I've enjoyed stuffed roast pig, chicken with ham or Balsamotto roast beef, with each dish including balsamic as an ingredient. Even my ice cream dessert contains balsamic. After a glass of a special local walnut liqueur called "nocino" or a nice espresso, we are on our way back to Bologna. It will be a late return to our hotel in Bologna but I'm sure we will venture out to find a nice place in the historic city centre to have a glass of wine and to talk about our amazing day in Emilia-Romagna.
Explore Europe With Us
Azorcan Global Sport, School and Sightseeing Tours have taken thousands to Europe on their custom group tours since 1994. Visit azorcan.net to see all our custom tour possibilities for your group of 26 or more. Individuals can join our "open" signature sport, sightseeing and sport fan tours including our popular Canada hockey fan tours to the World Juniors. At azorcan.net/media you can read our newsletters and listen to our podcasts.
Images compliments of Paul Almeida and Azorcan Tours.
Click here to read more of Paul's travel series on Europe.
'Racism is a real problem:' Muslim women fearful following attacks in Edmonton
EDMONTON — Asmaa Ali says slurs about her hijab and the colour of her skin have become so frequent she doesn't report them to police anymore.
Whether she's running errands or on her way to work as a nurse at an Edmonton hospital, the 23-year-old Somali-Canadian says she's always looking over her shoulder.
She and several other Black and Muslim women in her life are feeling more frightened in public, she says, because of an increasing number of assaults. Five Somali-Canadian women, all wearing hijabs, have been attacked or threatened in Edmonton in the last 10 weeks.
"I've always been hyper-vigilant in public spaces because of my identity. But hearing about these attacks has made me more anxious and aware of my surroundings."
Ali says she also has been assaulted in the past, but is too traumatized to reveal details.
Avoiding public transit, not running errands alone and self-defence classes are all things she says she and her female friends and family are considering.
Edmonton's Al-Rashid Mosque began offering Muslim women self-defence lessons following the recent attacks. The classes are full.
Ali says the number of hate crimes reported to Alberta's police forces are not reflective of the increasing number of people approaching her with their stories of assaults.
"It makes me enraged," she says.
"Most of my visibly Muslim friends and family members have a story of some kind of Islamophobia. The general public hears about this through the media, while our reality is that these are our sisters and our mothers."
Trent Daley is a member of Edmonton's Anti-Racism Advisory Committee. He says someone approaches him or his network on a weekly basis about an assault. Most victims are Black and Muslim women.
"There's been a notable marked increase (in assaults) following the pandemic. It's so pervasive right now," Daley says.
"It's full of racial epithets, full of disgusting language targeting them based off the scarf that they wear and the identity they presumed that this person has. It's dehumanizing."
Calgary police say they received 80 hate crime complaints between January and November 2020.
Cheryl Voordenhout with the Edmonton Police Service says it received 60 reports of hate crimes last year. So far in 2021, three of seven hate-crime-related investigations have involved Somali-Muslim women.
On Dec. 8, a mother and daughter were violently attacked in the Southgate mall parking lot. A week later, near the same mall, another woman was subject to racial slurs as someone tried to hit her head with a shopping bag.
In February, a man made racial comments and became aggressive toward a woman at the University of Alberta transit centre. The same day, a man came up behind a woman walking in a popular neighbourhood, pushed her to the ground and made threats to kill her and tear off her burqa.
The latest attack happened Feb. 17. The National Council of Canadian Muslims said a man approached a Black Muslim woman wearing a hijab at the Century Park transit station, swore at her and threatened to kill her.
Political leaders, including Premier Jason Kenney, have spoken out against the attacks. But the CEO of the national Muslims council says condemnation is not enough.
Mustafa Farooq says Alberta's government is turning a blind eye to an environment in which the region's racialized communities are being cast out.
"Anti-Black racism is a real problem in Alberta," he says. "Black-Muslim women tend to face greater challenges than almost anyone else, because racism and gendered Islamophobia are real problems.
"We can look, for example, at street harassment bylaws. We can look at ways in which anti-racism initiatives are being funded. We can look at hate crime units and their advocacy in dealing with these challenges," Farooq says.
"So much can be done immediately, but it's not happening."
Daley adds that recent rallies and marches in Edmonton and Calgary in opposition to COVID-19 measures are examples of how the pandemic has exacerbated racism in Alberta. Some participants were seen carrying tiki torches, which many say are a symbol used by white supremacists.
Ali says the Muslim community needs support from leaders and neighbours.
"It's widely researched that repeatedly experiencing racism … causes worse health outcomes for communities of colour. In a pandemic that's brought so many of our inequalities to the forefront, these (attacks) are only making it worse," she says.
"Every single time we hear that yet another woman has been attacked, we hold our breath and call our family and friends."
This report by The Canadian Press was first published March 2, 2021
___
This story was produced with the financial assistance of the Facebook and Canadian Press News Fellowship.
Fakiha Baig, The Canadian Press