History, Controversy & Indigenous Involvement – Death of Keystone XL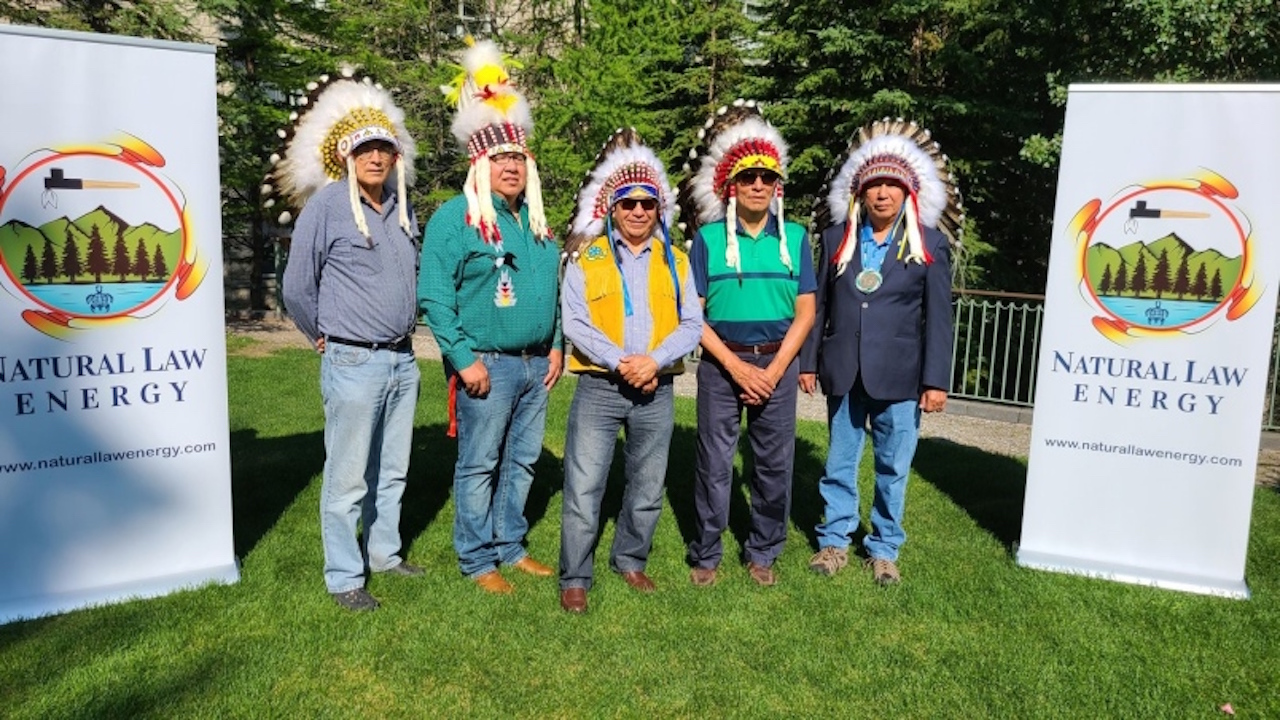 For many, few stories have been as captivating and as frustrating as that of the stop-and-start Keystone XL pipeline project, which appears to officially be reaching its end following the inauguration of President Joe Biden on Wednesday, January 20, 2021. 
The Keystone XL pipeline extension was originally proposed by TC Energy in 2008 as the 4th phase of the existing Keystone Pipeline System, which traverses Canada and the United States. The 1,947 km pipeline would run from Hardisty, Alberta, to Steele City, Nebraska, dramatically increasing the transportation capacity of Alberta crude oil to 830,000 barrels per day. 
The National Energy Board first approved the Keystone XL application in March 2010, with a number of conditions in place to protect environmental and landowner interests.

Opposition towards the project developed quickly, largely on the basis of environmental concerns. Environmental assessments released by the U.S. State Department, which established the pipeline would have "limited environmental impact", were met with public backlash and mass protests.
In 2011, the State Department required TC Energy (then TransCanada) to reroute the pipeline around an "ecologically sensitive" area in Nebraska, to which TC Energy agreed.
In January 2012, President Barack Obama rejected the Keystone XL, but invited TC to submit another application, which was done in May 2012.
Following another 3 years of legislative debate, protest and controversial back and forth, Obama vetoed the bill to build the Keystone XL on February 24, 2015.
On November 6, 2015, the Obama Administration once again rejected TC Energy's application to build the Keystone XL pipeline.
In this context, tensions continued to rise, as massive amounts of money and potential jobs hung in the balance with no end in sight. In 2016, Republican presidential candidate Donald Trump included the Keystone XL in his campaign, vowing to approve it if elected as President of the United States.
Following his election in November 2016, President Trump signed an executive order approving the Keystone XL pipeline, along with an order requiring American pipelines be built with American steel.
In late 2018, the pipeline's construction was delayed once again by a U.S. federal judge, citing environmental impact.
Construction resumed in April 2020, following a pledge from Alberta Premier Jason Kenney to invest CAD$1.5 billion in the project in March 2020. Outrage from environmental and Indigenous groups continued in the wake of the announcement.
In May 2020, then-presumed presidential nominee Joe Biden shared plans to shutdown the Keystone XL as a part of his campaign. (1)
It is January 2021, and Biden has indeed followed through on his claim to scrap the pipeline. To the outrage of many Albertans and their fellow Canadians, one of Biden's first executive orders as President of the United States, just hours after his inauguration, was to revoke TC Energy's permit for the Keystone XL. 
As of December 2020, more than 150 kilometres of pipeline had already been installed. According to Financial Post, the cancellation leaves behind approximately 48,000 tons of steel.
Biden's decision has served to deepen the division between pro and anti-pipeline groups, including the opposing positions expressed by a number of Canadian Indigenous groups.
Over the course of the past decade, Indigenous opposition to the pipeline has been well documented through a series of protests and petitions, featuring countless Canadians who rallied in support of First Nations groups, environmental concerns and land rights. 
In 2016, Donald Trump's renewed approval of the pipeline was met with equally renewed opposition by those groups determined to halt the project once and for all. "The fight to kill the Keystone XL pipeline begins anew," said Dallas Goldtooth, lead organizer for the Indigenous Environmental Network in 2017, "and Donald Trump should expect far greater resistance than ever before." 
On the other side of this opposition, the historic formation of the Natural Law Energy coalition came as a shock to many. Natural Law Energy (NLE) is a coalition of First Nations groups who expressed their support for the Keystone XL pipeline by pursuing investment opportunities with TC Energy. Little Pine First Nation, Louis Bull Tribe, Nekaneet Cree First Nation, Ermineskin Cree Nation and Akamihk Montana Cree First Nation came together to form the coalition with the ambition of providing First Nations groups with financial resources and opportunities.
For Chief Alvin Francis of Nekaneet First Nation in Saskatchewan, the pipeline presented an opportunity to secure funding for indigenous communities and aid indigenous youth in their schooling or business endeavors for years to come. "It's about making life better for all of our youth," he told the Globe and Mail in November 2020.
Just as Indigenous anti-pipeline groups celebrate the latest development, Biden's executive order to cancel the pipeline once again has been met with disappointment from members of the NLE and its supporters. 
Recent developments over the multi-billion dollar Keystone XL have also led to heated discussions between the Kenney Administration and Canadian Prime Minister Justin Trudeau. Kenney's response to the Canadian Federal Government as well as the Biden Administration was one of absolute disappointment and anger, as Alberta's oil and gas industry sustained another massive hit. He went as far as to call upon Trudeau to impose economic sanctions on the United States. 
While many have echoed Kenney's sentiments regarding the cancellation of the pipeline and the Biden Administrations early treatment of Canada and the province of Alberta, others have identified this development as an opportunity for Alberta to diversify. Under the current economic circumstances, can Alberta overcome the loss of the Keystone XL? Should Alberta focus on diversifying? Given the ongoing global shift towards renewable energy technology, can we afford not to? 
For more stories, visit Todayville Calgary.
Alberta Premier Jason Kenney battles COVID-19 hospital crisis, internal party revolt
EDMONTON — Alberta Premier Jason Kenney, facing a mushrooming COVID-19 hospital crisis that now threatens to topple him as leader, accepted the resignation of his health minister Tuesday.
Kenney said it was Tyler Shandro's idea to leave the health portfolio.
"Minister Shandro offered his resignation. He and I both came to the conclusion that it would be best to get a fresh pair of eyes and a fresh start at the health ministry," Kenney said.
He noted it has been a difficult stint for Shandro, including him and his family being harassed by anti-vaccination protesters over the summer.
"It has been a gruelling two-plus years for Tyler," he said.
Kenney replaced Shandro with Labour Minister Jason Copping in a cabinet shuffle and gave Shandro Copping's job.
The official swap in roles was made in a brief ceremony closed to the public but broadcast on the government's website.
Meanwhile, Municipal Affairs Minister Ric McIver asked the federal government for air transportation help if necessary to move patients to care facilities outside Alberta and for more intensive care nurses and respiratory therapists.
Federal Public Safety Minister Bill Blair responded on social media: "Federal officials have been engaging their counterparts in Alberta for the past week to offer help. I have made it clear that when a request is received, it will be approved. We will work together to provide for the people across Alberta."
Opposition NDP Leader Rachel Notley said the timing shows the government made a political decision on when it would ask for help from Ottawa.
"(They) delayed asking for critically important help that was required within our health-care system until after the federal election," Notley said Tuesday. 
"They put the politics of the Conservative Party at large ahead of the needs of Albertans and those front-line health-care workers who are working desperately in our hospitals to keep people alive."
Last week, Alberta asked other provinces for help when it declared a state of public health emergency. At that time, Kenney reintroduced gathering restrictions and announced a form of vaccine passport.
Kenney said preparations with Ottawa are precautionary in case the COVID-19 health situation worsens.
Alberta has close to 21,000 active COVID-19 cases. On Tuesday, there were a record 996 COVID-19 patients in hospital and 222 of them were in intensive care, well over the normal ICU capacity.
The province also reporter 29 additional deaths, bringing the total since the pandemic began to 2,574. 
Many surgeries have been cancelled and Kenney estimated last week that hospitals could be overwhelmed by the end of the month without direct action. Doctors are being briefed on criteria to use, if necessary, for which patients get scarce life-saving resources and which do not.
The premier is facing not only public, but internal backlash from the United Conservative rank and file as well as from caucus members over his handling of the pandemic.
Joel Mullan, the party's vice-president of policy, said Kenney needs to step down or face a fast-tracked review of his leadership.
"(A resignation) is necessary because both party members and the public have lost faith in Jason Kenney's leadership," said Mullan.
He said Kenney has failed by constantly making extreme, inflexible policy decisions on COVID-19, only to retreat when the shifting, mutable crisis has forced his hand.
In the latest retreat, Kenney introduced proof of vaccination requirements after proclaiming for weeks he would never do so.
"We paint ourselves into a corner where there's no other option but to turn yourself into a liar to get out of it," said Mullan. "This is a highly fluid situation with a virus we don't have a firm understanding of yet.
"There's no management of public expectations. Instead, it's just telling people, 'Nope, this is how it's going to be' until it isn't. It's no wonder that people don't trust him anymore."
Kenney is not facing a party leadership review until late next year unless at least 22 United Conservative constituencies vote to hold one earlier.
Mullan said more than 30 constituency associations have said they intend to call for a review but most have yet to formally ratify their decisions.
"I don't know exactly when it will be done, but it seems to be moving quite quickly."
Mullan said if a leadership review were to be called, it would take place within two to three months. Kenny would need a simple majority of votes by the membership to keep his job.
"If he gets less than 50 (per cent), he's fired."
Asked about Mullan's comments and discontent in his caucus, Kenney said he is focused not on internal politics but on the health crisis.
"I believe I have the confidence of the members of my party, of our caucus, of our party board. There will be a leadership review in due course," he said late Tuesday.
Last week, Dr. Deena Hinshaw, Alberta's chief medical officer of health, admitted the fuse on the explosive fourth wave was lit in July when Kenney lifted almost all health restrictions, faster than any other province. He said it was safe to do so because 70 per cent of eligible Albertans had received at least one dose of vaccine.
Kenney declared COVID-19 was effectively defeated and that a future rise in cases could be accommodated in the health system. He said he didn't envision needing a fallback.
After that, vaccination numbers effectively stalled and fell behind other provinces. That prompted Kenney to recently offer $100 to anyone getting a first or second shot.
Notley said Kenney's government failed to act during July and August as case numbers spiralled and the premier went on vacation.
"There are 60 members of the UCP caucus who sat on their hands from between 30 and 40 days in the latter part of this summer and did nothing, even when they had the information that the so-called Open For Summer Plan was going to fail and Alberta's health-care system was going to be fundamentally and terminally threatened," she said.
"And that is the group of people who are now pulling out the knives."
Last week, he said he didn't act earlier because he didn't believe Albertans would have followed renewed health restrictions.
This report by The Canadian Press was first published Sept. 21, 2021.
Dean Bennett, The Canadian Press
Mom, toddler found dead were killed in suspect's Hinton, Alta., apartment: RCMP
HINTON, Alta. — RCMP say a woman and her 16-month-old toddler found dead in Hinton, Alta., were killed in the apartment of the suspect charged in their deaths.
Police say the bodies of the 24-year-old woman and her child were discovered last Friday but they are unable to say where they were found because the case is before the courts.
RCMP in a release say they died on Thursday — the day before they were reported missing.
Police say autopsies completed on the weekend determined the deaths are homicides.
Robert Keith Major, 53, of Hinton, has been charged with two counts of second-degree murder and one count of indignity to human remains. 
RCMP say the mother and child lived in the same apartment complex as Major, whose next court appearance is Oct. 20 in Hinton provincial court.
This report by The Canadian Press was first published Sept. 21, 2021 
The Canadian Press
Note to readers: This is a corrected story. Previous version had homicides on Wednesday, found Thursday.