Half-day system-wide LRT closure Sunday, March 10 in Edmonton
From 5 a.m. until 3 p.m. on Sunday, March 10, Capital Line and Metro Line LRT service will be suspended to allow ETS to complete multiple track work and maintenance activities.
This includes work that requires an extended period with no trains running on the tracks.
Edmonton Transit Service (ETS) will have replacement buses every 15 minutes on the Metro Line between NAIT and Churchill, including eastbound bus stops by Bay and Central.
Edmonton Oilers legend Kevin Lowe retires from team's front office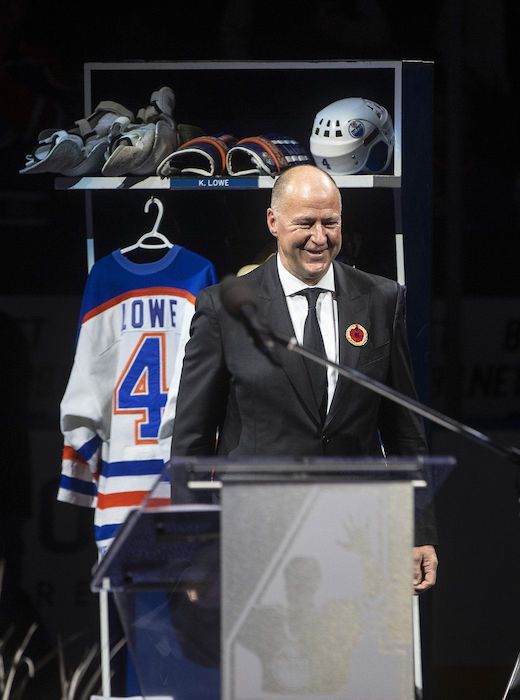 By Gemma Karstens-Smith in Edmonton
Kevin Lowe's post-hockey to-do list has been growing for years.
The Edmonton Oilers' legend sat down with his wife at the end of the NHL season and wrote out all the places they want to go, the things they want to do.
Looking at the results, Lowe realized it was time to step away from the Oilers' front office. On Tuesday, he retired from his role as vice chair and alternate governor.
"It's exciting," Lowe told The Canadian Press. "I'm 63 now. I wanted to spend a little bit more time with family and grandkids and maybe see a little bit more of the world that I haven't seen. So I figured I'd better get started now. You never know what lays ahead."
He'll stay on with the team as an ambassador, and with travel plans, five kids and two grandkids (so far), the Hall of Fame defenceman expects to keep busy.
"I'm still going to be involved in the game as an ambassador, I'd like to get out on the speaking tour, I'd like to write a book. So lots to do ahead," Lowe said. "But to not be on an expected schedule, being employed by the organization, frees me up to stick my finger in the wind and see what's out there."
His retirement marks the end of more than 40 years with the Oilers.
Lowe was the team's first ever NHL draft pick in 1979. He won five Stanley Cups with Edmonton and helped the New York Rangers to a championship title in 1994.
The native of Lachute, Que., retired from playing in 1998 after amassing 431 points (84 goals, 347 assists) and 1,498 penalty minutes across 1,254 regular-season NHL games with the Oilers and Rangers.
"We had a wonderful group, especially in the early days. I've been fortunate to work with so many good people," he said. "Winning that first Cup always probably sticks out as the biggest moment."
He served as Edmonton's head coach during the 1999-2000 season and as the club's general manager from 2000 to 2008.
Hockey has changed drastically during Lowe's time in the NHL and the longtime executive said he's proud of his role in helping shape how the game is played.
Lowe was part of the competition committee that introduced a number of changes aimed at increasing scoring chances in 2005. The new rules rejigged the lines on the ice, reduced the size of goalie equipment and introduced the shootout for games that remain tied after five minutes of overtime.
"The game has changed a lot, all for the good," Lowe said of the league's current on-ice product.
In 2002, Lowe was part of the management group for the Canadian men's hockey team that won Olympic gold in Salt Lake City. He was also a manager for the Canadian squad that took top spot in the 2004 World Cup of Hockey.
Lowe was inducted into the Hockey Hall of Fame in 2020 and received the Order of Hockey in Canada in 2021. The Oilers retired his No. 4 in November 2021.
"Very few have had the impact that Kevin has had, both on and off the ice," Oilers chairman Bob Nicholson said in a statement Tuesday. "He exemplifies leadership and has done so much to help connect the organization with our fans, while supporting so many worthwhile causes in our community.
"He is a teammate, leader and friend to so many in the organization and we congratulate him on an amazing career and are excited for this next chapter of his career."
After more than four decades with the Oilers, Lowe said what sticks out is how important the team is to Edmonton and to fans.
"I can still go anywhere pretty much in the country and people will cite the '80s Oilers or a specific moment they remember," he said. "Across the country, it's like living in a small town. That speaks to me about just how important the game of hockey is to Canadians."
This report by The Canadian Press was first published Aug. 2, 2022.
Pope Francis travels to Quebec City for final days of Indigenous reconciliation visit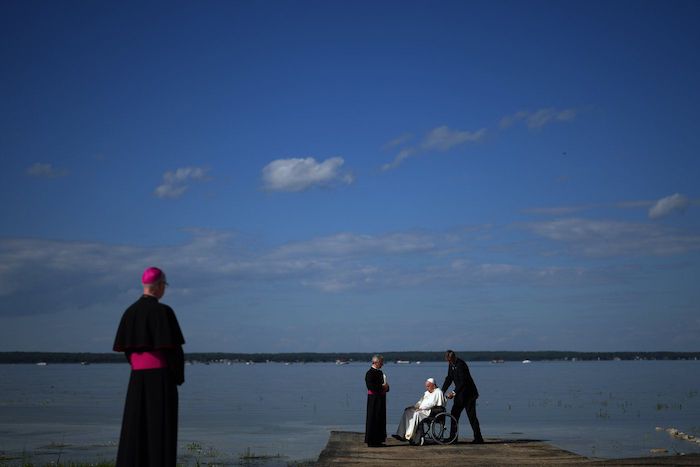 By Brittany Hobson in Edmonton
A plane carrying Pope Francis left Edmonton on Wednesday morning heading to Quebec City to begin the next leg of what he has described as his "penitential" journey in Canada.
The pontiff is scheduled to have separate meetings with Gov. Gen. Mary Simon and Prime Minister Justin Trudeau at the Citadelle of Québec, then give a public address with Simon.
The Pope is to next travel to the Plains of Abraham in Quebec's capital for a tour among people who have gathered.
The events in Quebec are pushed back an hour after a separate flight carrying Indigenous leaders, who are invited to the Citadelle, and organizers was delayed.
The Pope is then to go to the residence of the Archbishop of Quebec, where he plans to stay during his time in the province.
On Thursday, Francis is to hold a mass at the National Shrine of Ste. Anne de Beaupré, east of the city, then attend vespers with church officials at the Cathedral-Basilica of Notre-Dame de Quebec.
On Friday, he is to make a brief stop in Iqaluit before heading home to the Vatican.
The Alberta portion of the Pope's journey included a visit to the Indigenous community of Maskwacis, south of Edmonton.
Standing there before residential school survivors and Indigenous leaders, he apologized for abuses at the institutions, most of which were run by the Roman Catholic Church.
Francis also led an outdoor public mass at Edmonton's football stadium, which some criticized as too traditional.
He later joined a pilgrimage at Lac Ste. Anne, northwest of Edmonton — a place of spiritual significance for many Indigenous Catholics that is thought to have healing properties. Francis blessed the lake and sprinkled some of its water on people in the crowd.
The Pope's Twitter account posted Tuesday, after the visit to the pilgrimage site, that "as a Church, all of us need to be healed from the temptation of choosing to defend the institution rather than seeking the truth."
"With God's help, let us contribute to the building up of a Mother Church that is pleasing to Him. #IndigenousPeoples #Canada."
This report by The Canadian Press was first published July 27, 2022.