EPS tells citizens to be on the lookout for for cannabis extraction labs in their neighbourhoods
Following several recent residential explosions involving cannabis butane extraction labs, the Edmonton Police Service is encouraging the public to keep a watchful eye over their neighbourhoods.
Cannabis labs involve extracting THC from cannabis to illegally produce cannabis oil or 'shatter', a concentrated form of THC.
"These explosions can be deadly, not only for the individuals living in the residence being used as a cannabis extraction lab, but also for those neighbours living nearby," says EPS Sgt. Guy Pilon, of the Clan Lab Response team.
"Criminals are using highly explosive materials including butane and propane. "The vapor from just one regular sized can of butane has the capacity to destroy a 1,450 square foot home. These individuals are putting law-abiding citizens at risk."
"We want citizens to be mindful and others such as food delivery drivers and the landlords of rental properties to ensure they are acting responsibly and checking on their properties regularly to ensure they aren't be used by criminals who only care about making money, not about the neighbours' safety."
Investigators are reminding citizens to be vigilant, and to contact EPS if they see suspicious behaviour in their neighbourhood. Such behaviours include:
-Empty butane canisters being put out for weekly garbage pickup
-Equipment set up in residences or garages including lengthy stainless steel extraction tubes, pressurized containers connected together with wiring
-New venting which has been cut into the side of the residence
If you suspect you may have a cannabis extraction lab in your community. is asked to contact police at 780-423-4567 or #377 from a mobile phone. Anonymous information can also be submitted to Crime Stoppers at 1-800-222-8477 or online at www.p3tips.com/250.
Arrested for double murder of Hinto woman and her toddler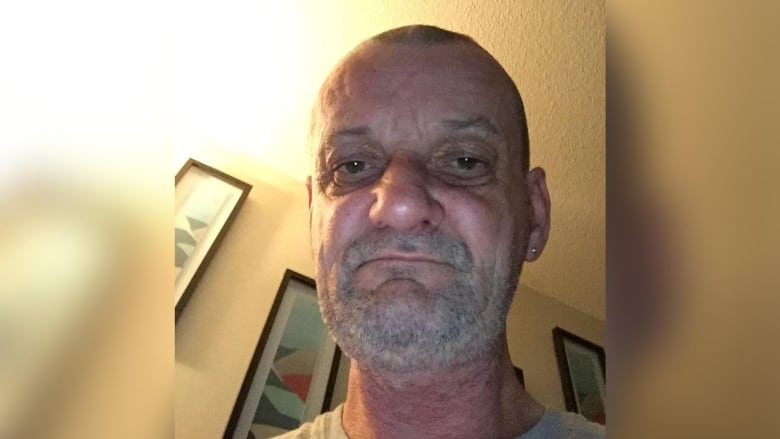 News Release from Alberta RCMP
Alberta RCMP Major Crimes Unit investigating double homicide in Hinton
Alberta RCMP Major Crimes have now laid charges in relation to a double homicide in Hinton.
Robert Keith Major (age 53) from Hinton, has been charged with two counts of 2nd degree murder and 1 count of indignity to human remains. He has been remanded into custody and is scheduled to make his first court appearance on Tuesday, September 21, 2021 at 10:00 am in Edson Provincial Court.
Investigators have learned that Robert Major lived in the same apartment complex as the 24-year-old female victim and her 16-month-old child. No other connection has been identified by between the victims and the perpetrator and police are not seeking any other suspects in this case.
Autopsies are taking place at the Edmonton Medical Examiners office today, September 18 and tomorrow, September 19, 2021. While no other suspects are being sought, the investigation into these homicides is ongoing and anyone with information is asked to contact the Hinton RCMP at (780)865-2455 or Crimestoppers, 1-800-222-8477 (TIPS), online at www.P3Tips.com or by using the "P3 Tips" app available through the Apple App or Google Play Store.
This tragic loss of life is incredibly difficult for all involved, especially the family of the victims. The family has asked for privacy to grieve at this time and of respect for the wishes of the family, the names of the deceased will not be released by the RCMP.
BACKGROUND 
Alberta RCMP Major Crimes Unit investigating double homicide in Hinton
On Sept. 16, 2021, at approximately 6 p.m., Hinton RCMP responded to a report of a missing 24-year-old female and her 16-month-old toddler who were last seen in Hinton.
Hinton RCMP, along with the assistance of Alberta RCMP Major Crimes, have been investigating this occurrence. The investigation is ongoing in the Hinton area and RCMP can now confirm that both the mother and her child have since been located deceased.
On Sept. 17, 2021, Alberta RCMP Major Crimes arrested a 53-year-old male in Hinton, in relation to this investigation. He remains in custody at this time.
There is no risk to the public at this time.
Further information will be provided when it becomes available.
Edmonton Police Service investigating suspicious death case
EDMONTON — The Edmonton Police Service says it is investigating a suspicious death that occurred Saturday evening.
Police say that just after 6 p.m. they received a report of an assault with a weapon in the area of 104 Avenue and 95 Street.
Officers responding to the call found a man with serious injuries.
Police say the officers rendered first-aid but the man died at the scene.
The name of the deceased was not immediately released, and cause of death has yet to be determined.
Investigators are asking anyone who may have witnessed an assault in the area to contact them.
This report by The Canadian Press was first published Sept. 19, 2021.
The Canadian Press