EPS is highlighting the risks of finding love online
The victim of an online romance scam is sharing his story in hopes of preventing more people from being taken advantage of by scammers. Online romance scams are a lucrative business- in 2018, the Edmonton Police Service investigated 11 incidents of romance scams totaling an overall reported loss of $1,115,219.74.
Con was in the hospital when he received a message from a woman who said she had seen his dating profile. He was happy to have the company while he was confined to the hospital bed – even if it was just over the phone.
Sample of images sent to portray the woman's online profile
She said she was a United States citizen on an overseas contract as a computer civil engineer. She was a single mom; her son was nine-years-old. Eventually, she would say that she "fell in love with a guy from the internet".
Months into their chats, the requests for money began; she said the camera on her phone was broken but she couldn't afford to fix it, so she needed $600 to replace it. Con denied her request so she stopped contacting him, but months passed and they started talking again. She asked him for money once again, telling him she was relying on him to get her and her son to the States. So he gave what he could towards a new phone- $100. It wasn't enough, so she stopped talking to him.
Nearly a year later, she asked him if he still loved her; the continued to talk for a couple of weeks and then she told him she was laid off and needed help. He told her to go to the U.S. Embassy for help, but she admitted that it was an illegal work contract. She needed to get home, but she didn't have enough; she was a mere $1500 short.
The next day, ticket prices went up. He paid the difference. And then her son was diagnosed with malaria. Shortly after, they were in a collision and had hospital bills – she even sent x-rays. But she had money back home; she just needed help paying the hospital bills in order to be released from the hospital. Once she got home she would be able to pay him back. She even "proved" her financial state by sending a picture of her bank accounts in the U.S.A; she just couldn't access them while overseas.
Sadly, Con's dream of having a family was used against him by fraudsters. When one of his banks interfered and the Edmonton Police Service investigated his case, this romance scam came to $143,000.
When asked why he sent the money, he pauses… "Hope that it would be real. Having her and her kid. Money isn't important. This is; having someone else in the house besides me."
Protect Yourself
It is important to remember that romance scammers do this for a living – it's their job and it can be very profitable.
"It's absolutely heartbreaking that these scammers are taking someone's desire for happiness and using it against them," Detective Linda Herczeg stated. "They commit all of their time into these scams because it's their job and it's lucrative."
Websites and apps are constantly used for matchmaking, friendship building, and networking, but users should be aware of the potential risks.
Signs that a social media or dating profile user is a scammer
They ask you for money.
They profile you and tell you everything you want to hear.
They will find out what you are looking for in a relationship and create events that will play on your emotional to get you to send money – sick children, airline tickets to come be with you/marry you so you can be a family.
They groom you for as long as it takes (days, months, years) to get your money by being very attentive, lavishing you with attention, compliments and tell you that they love you. Usually they profess their love early in the relationship.
They are always available because it is usually a group of individuals that are sending you messages, working off a script.
The images of your "loved one" will be stolen off the internet.
Your "loved one" will rarely have a voice conversation with you or have a live conversation via FaceTime or Skype.
Your "loved one" will always have an excuse why they cannot meet you.
They will always find a reason for you to send them more money.
You can find more information on online scams and online dating safety tips on the EPS website.
The EPS reminds citizens that fraud prevention is continuous – we need to recognize it through continual education, report it, and stop it. We ask that you share this information with those in your life who may be a target for romance scams.
If you are a victim of any fraud, please contact the EPS at 780-423-4567 or #377 from a mobile device.
Calgary police charge teen accused of trying to hire someone to murder another youth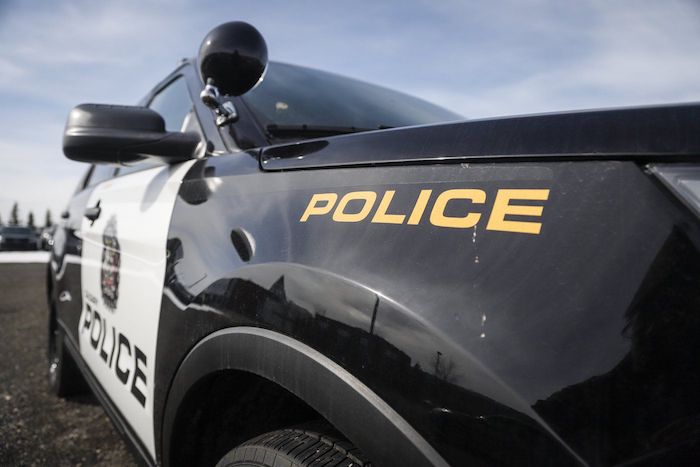 Calgary police are accusing a 16-year-old of trying to hire someone to kill another youth.
Police say in a release that they began investigating last month after getting a complaint.
After a six-week investigation, police say officers gathered enough evidence to support charging the teen.
Staff Sgt. Colin Chisholm says the allegations are disturbing and police are thankful they could investigate before anything tragic happened.
The teen was arrested on Tuesday and is charged with counselling to commit murder, breach of a court order and possession of marijuana.
The suspect cannot be named under provisions of the Youth Criminal Justice Act.
This report by The Canadian Press was first published June 29, 2022.
Alberta judge finds man guilty of manslaughter in death of one-year-old son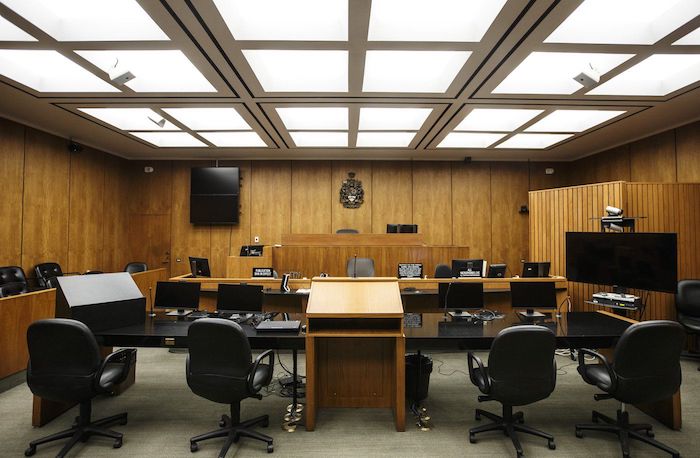 By Daniela Germano in Edmonton
An Alberta judge has found a man guilty of manslaughter in the death of his one-year-old son as well as of assaulting his young daughter.
The man's lawyer argued in court that the father should be found not criminally responsible for his son's death in November 2019.
Rory Ziv argued that a severe sleep disorder put the man from Fort Saskatchewan, Alta., in a state of automatism, which made him incapable of understanding his actions when he killed his son and injured his daughter, who was five at the time.
There is a publication ban on identifying the girl because she is a minor.
The man testified at trial that he has no memory of hurting his children, saying he fell asleep on the couch while caring for them. He said he dreamt he was being attacked and awoke to find that he injured his children.
A sleep expert also testified at trial after examining the man two years following the boy's death. Dr. Colin Shapiro said he found "thumbprints" of parasomnia, a disorder in which people do things while asleep that they are unaware of, such as sleepwalking.
Shapiro testified he saw multiple arousals during the man's deep sleep.
The man was initially charged with second-degree murder, but the prosecution asked the judge to consider a verdict of manslaughter instead.
Crown attorney Sandra Christensen-Moore said at trial earlier this month that evidence suggested the man was intoxicated at the time of the attack, which would affect his ability to form the intent needed for second-degree murder.
In announcing his verdict Wednesday, Justice John Henderson said it was more likely that the accused was suffering from severe withdrawal symptoms from his opioid addiction and lashed out at his children.
Court heard that the man has a history of substance abuse with cocaine, alcohol, heroin and prescription opioids. He admitted to self-medicating his back pain with heroin and illegally obtained Percocet.
Henderson said the man got into an argument with is partner the day of his son's death and threw a plate in the woman's direction because they did not have enough money for him to buy cigarettes.
"Certainly there is no doubt on the evidence that (the man) was having serious sleep difficulties and serious back pain at the time of these events," the judge said.
"I'm also satisfied that the evidence is very clear that he was experiencing other stressors, including financial issues and relationship issues. He was also experiencing significant symptoms of heroin withdrawal."
But Henderson said the defence was not able to prove that the man was in a state of automatism when he attacked his children.
"While I am satisfied that there is some evidence that could potentially support the conclusion of automatism, when I consider the totality of the evidence, I find it is not possible to come to that conclusion."
The father is to be sentenced at a later date.
The judge said the man, who was prone to explosive outbursts, adapted his story about what happened the day of his son's death as a way to rationalize his behaviour.
Henderson said such rationalization was most evident in the "evolving story" of the man's dream of being teleported and attacked by a shadow creature during which he was trying to protect his children.
"This story did not exist for more than one year after (the boy's) death and it only began evolving thereafter.
"The story was crafted to satisfy a narrative that would lead to a conclusion of automatism."
Henderson noted that a forensic psychologist testified that the man had unresolved anger issues.
The judge said the man became overwhelmed by his situation and burst out in an aggressive and disproportionate manner when striking his children.
"I conclude that this explanation is for the attack is much more likely than the conclusion of automatism."
This report by The Canadian Press was first published June 29, 2022.