Edmonton couple charged with alleged theft from local oil and gas company
The Edmonton Police Service has charged a 49-year-old man and a 44-year-old woman in relation to the alleged theft of oil and gas chemicals from a local organization.
In November of 2017 a local oil and gas company reported an alleged theft of oil and gas conversion chemical to police. After conducting an internal audit, the organization noted a discrepancy in their inventory and reported that they believed more than 6,000 lbs of chemical had been stolen by an employee in late 2010.
After investigating, the EPS Economic Crimes Section determined that approximately $580,000 US worth of the chemical had allegedly been stolen and exported to the eastern United States. Detectives believe that the now former employee stole the chemical and, with his partner, created a shell company to facilitate the sale of it to the US.
Timothy Gray, 49, and Michelle Gray, 44,were charged with theft over $5,000 and possession of stolen property over $5,000. Timothy Gray was also charged with fraud over $5,000.
Economic Crimes Section, in partnership with United States law enforcement, continues to investigate the exportation of the chemical.
Ontario doctor alleged to have killed 4 people around same date in 2021: documents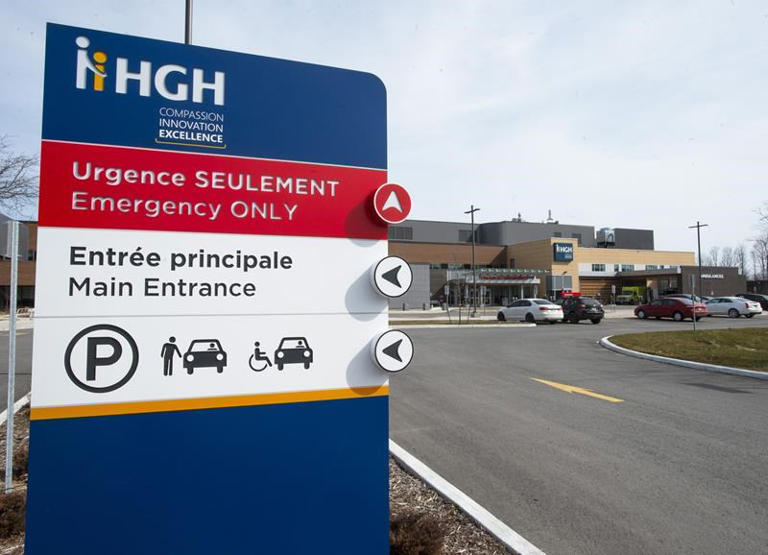 HAWKESBURY, Ont. — Court documents allege an eastern Ontario doctor killed four people around the same date in 2021.
Dr. Brian Nadler was initially charged with first-degree murder last year in the death of 89-year-old Albert Poidinger at the Hawkesbury and District General Hospital.
At the time, police said they were investigating the doctor in connection with several other deaths at the hospital.
Ontario Provincial Police laid three additional charges of first-degree murder against Nadler on Wednesday, in the deaths of 80-year-old Claire Briere, 79-year-old Lorraine Lalande and 93-year-old Judith Lungulescu. But they declined to provide details on the new charges, including when and where the three died.
Court documents allege Poidinger was killed on March 25, 2021, and the three others "on or about" that date.
The documents say Briere, Lalande and Lungulescu also died in Hawkesbury, Ont.
Nadler's lawyers have said their client maintains his innocence.
In a statement issued Wednesday, Brian Greenspan, David Humphrey and Naomi Lutes said Nadler provided "excellent palliative care" to the four patients, who they said died from COVID-19.
The doctor was released on bail in July of last year, and his lawyers said he was released again under the same conditions after his arrest this week.
Those conditions include that Nadler remain in Canada, reside at an approved address and notify police of any address change. He is also forbidden from practising medicine and from communicating with employees, patients and relatives of patients at the Hawkesbury hospital.
The case is set to return to court on Sept. 7.
This report by The Canadian Press was first published Aug. 19, 2022.
The Canadian Press
'Sorry': Crown calls for harsh sentence for Calgary man in multimillion-dollar fraud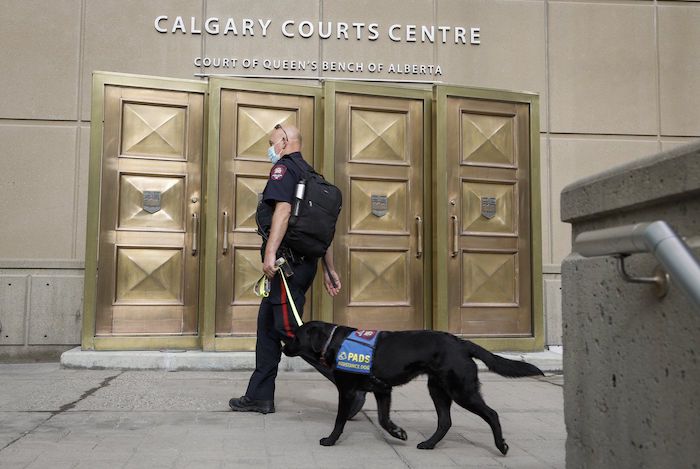 By Bill Graveland in Calgary
The Crown asked for a sentence of 10 to 12 years Wednesday for a Calgary man who bilked clients out of millions of dollars in a Ponzi scheme.
Arnold Breitkreutz, 74, was convicted on June 29 of fraud over $5,000 for what the Crown described as a multimillion-dollar scheme in which investors believed they were putting money into safe first mortgages.
Court heard the money from his company, Base Financial, was instead loaned to an energy industry promoter and used in a risky oil play in Texas that was secured against oil-and-gas leases and equipment.
"The Crown submits that this actually was a trust situation," said Crown prosecutor Shelley Smith, who told court that Breitkreutz was held in "high regard" by many clients after successfully running a mortgage-broker business for years.
Smith said during the period of the offence, between May 1, 2014, and Sept. 30, 2015, investors provided Breitkreutz with more than $21.4 million as a result of his "deceit."
"The scheme was due to collapse at some point, but the fraud persisted for a period of 17 months," she said.
"False contracts were distributed to investors, T5 (investment income tax slips) were also distributed to investors providing a gloss of legality to the scheme. With respect to the large number of victims in this case, 107 individuals were defrauded money."
Smith is also asking that Breitkreutz pay restitution of more than $3.1 million.
The court received 29 victim impact statements. Two of the victims were in court to read them.
William Janman and his wife invested nearly $3 million with Breitkreutz and trusted him so much they would invite him to barbecues and out to dinner.
"We will never in our lifetime recover from this loss. We find ourselves struggling with unmatched loss on a daily basis instead of enjoying the end of our life and retirement," he told the court.
He said he and his wife have experienced guilt, shame, self-blame and depression.
"The nightmare continues."
Another investor, whose identity is protected by a publication ban, said she feels like a fool for ignoring her initial intuition after putting her finances and company at risk.
"Who would have believed that ignoring that niggly feeling would lead to the near collapse of our business and devastating financial impacts to all of our employees," she said.
"Please remember all the victims. I ask that you sentence Arnold Breitkreutz to the fullest extent of the law so he may think of all the lives that he has damaged."
Breitkreutz's lawyer said his client should serve a sentence in the five-to-eight-year range and anything above that would be unfair considering his age.
Cale Ellis-Toddington said the operations of his client were not complex and the well-heeled investors knew what they were getting into.
"It wasn't a matter of trust. You look at the evidence of the investors and they said 'I don't really trust Arnold, but the fact of the matter is I was getting a great return on my investment and that's why I invested,'" he said.
Ellis-Toddington said his client was not motivated by greed but was trying to get his investor's money back. He said his client's level of moral blameworthiness is low.
But Queen's Bench Justice Colin Feasby questioned that argument.
"Is it not an abuse of trust to raise money on both the explicit and implicit representation that you are a mortgage broker dealing in Alberta mortgages and then to bait-and-switch and put that money into a Texas investment?" he asked.
"Another way to look at it is: He was running Ponzi schemes and kept kicking things down the road so he never had to have a day of reckoning."
Breitkreutz, who has been in custody since he was found guilty, offered a brief apology.
"I can feel your loss and for that I'm unbelievably and indescribably sorry. It was not my intention when I accepted your money," he said.
"I put your money in the same place that I put my own. Nonetheless, I feel for you deeply, as much as I can and I'm sorry."
Feasby is to deliver his sentence on Friday.
This report by The Canadian Press was first published Aug. 17, 2022.