Angeer's Story – Providing mental health supports for the most vulnerable
Angeer's Story – Providing mental health supports for the most vulnerable
When Angeer found out her eight-year-old son's bone cancer had relapsed, she didn't know how she would be able to get through it. Like many local families, they were also facing isolation and anxiety as a result of the pandemic.
United Way worked rapidly with our partners to identify the needs of the most vulnerable and rallied the community to provide supports such as counselling for local people who are struggling. Because supporters do local good, families like Angeer's have the mental health supports they need to weather this storm.
Help make a difference in your community today by visiting myunitedway.ca/donate-united-way.
Mary's Story – Helping domestic violence survivors heal and find safety
Read more on Todayville.
Amazing opportunity today only! Oilers 50/50 in support of Central Alberta Child Advocacy Centre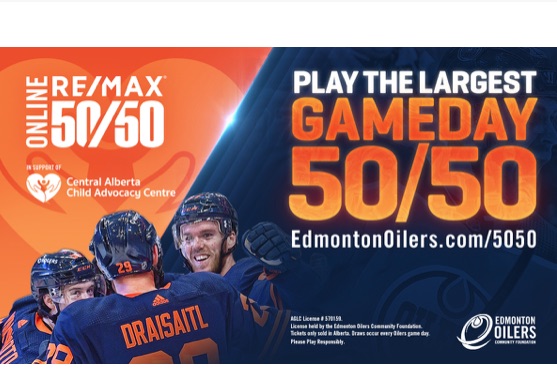 Oilers Game Day 50/50 in support of the CACAC!
Thank you to the Edmonton Oilers and Edmonton Oilers Community Foundation organizations for involving us in this incredible opportunity to share our story. This platform will help create more awareness across the country regarding the issue of child abuse and the need for Child Advocacy Centres.
Select from the following for your chance to WIN!
Regular: Five dollars ($5.00) for one (1) ticket (D)
Discount 1: Ten dollars ($10.00) for ten (10) tickets (C)
Discount 2: Twenty dollars ($20.00) for sixty (60) tickets (B)
Discount 3: Fifty dollars ($50.00) for two hundred (200) tickets (A)
AGLC Raffle License #570159
Tickets available for purchase starting at
9AM Saturday, May 1st
Ticket Deadline: Saturday, May 1st @ 11PM
Thanks again to everyone involved!
Your support will create the foundation for lasting impacts in the lives of children and youth that have been abused in Alberta.
Your support makes a difference!
Your $10 ticket to help the Sports Hall of Fame gives you a shot at up to $10,000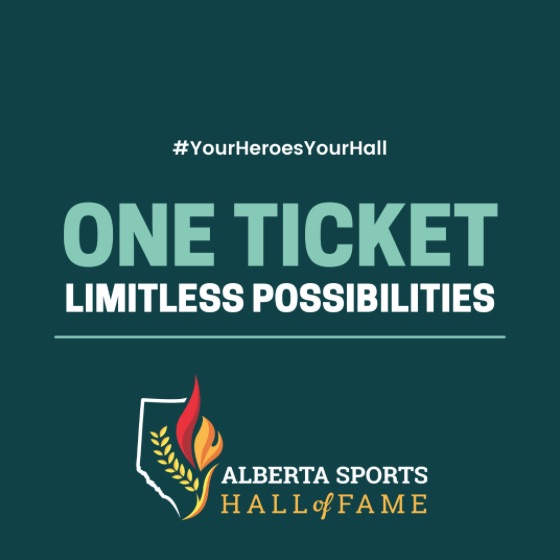 Your Hall. Needs Heroes.
We're enhancing the Alberta Sports Hall of Fame experience, one ticket at a time.
It's time for us to replace our "vintage" ski machine with something a little more modern. But changing an interactive doesn't come cheap.
Be Our Hero – get your tickets today for a potential shot at $10,000.
AGLC Raffle #573630
Out with the old …
Pixels might be cool again, but our ski machine has seen better days. We've kept it going, but it's past its prime.
In with the new.
The super-sized version of our old classic, Super Alpine Racer is as close as you can get to the real thing.