Edmonton teacher arrested for child luring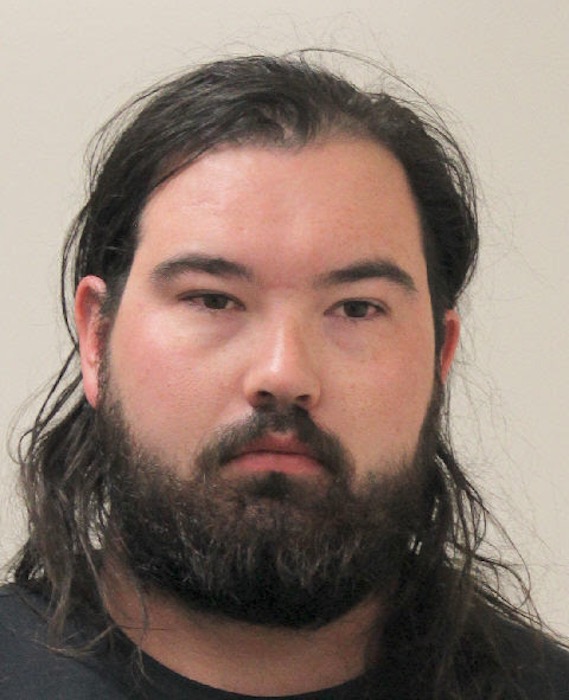 From the Internet Child Exploitation Unit (ICE) of the Alberta Law Enforcement Response Team (ALERT)
An Edmonton teacher has been charged with child luring and child pornography offences by ALERT's Internet Child Exploitation (ICE) unit. The teacher is also being investigated for similar offences related to an ongoing investigation in Florida.
On May 20, 2023, Brennan Gorman was arrested at his St. Albert, Alta. home with the assistance of St. Alberta RCMP and RCMP Major Crimes unit (MCU). The 27-year-old man was charged with child luring, making, transmitting, and possessing child pornography, in relation to sex offences he allegedly committed against a female youth in Parkland County.
ICE was actively targeting Gorman as the suspect in the Parkland County case when they received a tip from the West Palm Bay County Sheriff's Office in Florida. Authorities in Florida were investigating the disappearance of a female youth and had information that Gorman may have been involved or had knowledge of her disappearance.
ICE and RCMP worked collaboratively due to the seriousness of the investigation and Gorman was quickly located and arrested as a result.
The youth was later found safe in Florida and there isn't a reason to believe Gorman was involved in her disappearance. However, additional child luring and child pornography charges are pending against him as a result of his online interactions with the youth.
Gorman was employed as a teacher and most recently worked at Balwin Junior High School, where he taught children with Autism Spectrum Disorders. He has also worked at Belmead School (2022) and Good Shepherd Elementary School (2020). ICE have also learned Gorman worked at the following daycares in the past:
Little Learners Fort Rd (2021)
Little Learners St. Albert (2021)
Klarvatten Plaza Daycare, Edmonton (2019 – 2020)
Richard Secord Out of School Care, Edmonton (2018-2019)
Discoveryland Childcare & OSC, Edmonton (2018)
Edmonton Public Schools is cooperating with the investigation, as are the daycare facilities.
Gorman may also use the alias "Steve" and has been identifying himself as a teacher to the victims.
ICE believes there are additional victims in the Edmonton area and is asking anyone with information about Gorman to contact Edmonton Police Service non-emergency line at 780-423-4567, their local RCMP detachment, or anonymously online at Cybertip.ca.
Gorman has been released from custody and is scheduled to appear in court on June 5, 2023. He was released on a number of court-imposed conditions, including not being unable to maintain employment that would place him in the position of trust or authority over a youth, and not to attend any schools.
ALERT was established and is funded by the Alberta Government and is a compilation of the province's most sophisticated law enforcement resources committed to tackling serious and organized crime.
Northern Alberta community of Fort Chipewyan evacuated due to wildfire
A large wildfire burns this handout image provided by the Government of Alberta and posted on their social media page. THE CANADIAN PRESS/HO-Government of Alberta- Alberta Wildfire
Fort Chipewyan
A hamlet in northern Alberta has been placed under an evacuation order as a wildfire burns nearby.
Residents of Fort Chipewyan, a community of about 800 people, had been told earlier in the day to be ready to leave with 15 minutes' notice.
Athabasca Chipewyan First Nation, Mikisew Cree First Nation, Fort Chipewyan Métis Nation and the Regional Municipality of Wood Buffalo issued a joint evacuation order for the community.
Officials say the out-of-control wildfire is about eight kilometres away from Fort Chipewyan's airport and is about 30 square kilometres in size.
The evacuation is being handled in stages, starting with residents in Allison Bay, the community closest to the wildfire boundary.
Air transportation to Fort McMurray, about 300 kilometres to the south, is being arranged, as well as temporary accommodations in Fort McMurray and Fort McKay for evacuees.
This report by The Canadian Press was first published May 30, 2023.
Tabulation change led to delay in voting results: Elections Alberta
United Conservative Party faithful gather to watch election returns in Calgary, Monday, May 29, 2023. An Elections Alberta official says a change implemented in how "vote anywhere" ballots in advance voting are counted likely contributed to delays in the publishing of results in Monday's provincial election. THE CANADIAN PRESS/Jeff McIntosh
By Bill Graveland in Calgary
An Elections Alberta official says a change in how advance "vote anywhere" ballots are counted likely contributed to a delay in publishing the results in Monday's provincial election.
Only a small fraction of results were available 90 minutes after polls closed.
And a United Conservative Party win wasn't called for another 90 minutes after that.
At some points, a candidate was shown as leading in a riding with a single vote.
Robyn Bell, a spokeswoman for Elections Alberta, says a key change made after the province's 2019 election was likely a factor.
She said it involves ballots that allow Albertans vote in advance at any polling station in the province.
"The report of tabulator results was occurring in returning offices for the first time this year. In the previous election in 2019, those ballots were transported back to Elections Alberta for a count and you may remember that resulted in a 2-1/2 day delay in reporting after the election," she said.
"They're not just counting votes for the candidates in their electoral division, they could be counting results for candidates in multiple divisions."
As well, Bell said transmitting the official statement of votes has to be inputted into the results site and every step of the way has a verification process.
"That just takes time and we prioritize the accuracy of reporting over the speed of reporting is ultimately what it comes down to."
Bell said after every election, there's an opportunity to provide recommendations on what went well and what didn't. Recommendations come in the report of the Chief Electoral Officer about six months after the election. She said the legislative assembly also has a chance to make suggestions.
"It could result in changes for the next provincial election."
Bell said despite the criticism, she thought things went well, although she understands the public was anxious to see the final results.
"It's just an evolution in the vote universe," she said.
"In 2019, I think the delay in counting ultimately kind of resulted in people feeling like their vote didn't matter, because the election was called before those 'vote anywhere' ballots were even counted."
Bell said there will be automatic recounts in Calgary Acadia and Calgary Glenmore, since the margin of victory in those constituencies was under 100 votes.
This report by The Canadian Press was first published May 30, 2023.