E-coli shows up at more daycares in Calgary – Alberta Chief Medical Officer of Health
Statement from Chief Medical Officer of Health
Dr. Mark Joffe, Chief Medical Officer of Health, issued the following statement on the E. Coli situation in Calgary:
"It has come to my attention that five additional daycare sites have had children attend who have tested positive for E. Coli. Some of these children are connected to daycares from the original outbreak. These additional facilities will be closed, out of an abundance of caution. Facilities will be required to be cleaned and sanitized and all children will be tested to confirm their negative status before returning to the centre. All facility operators have been contacted, and parents of these facilities will be directly notified as soon as possible by the operators working with Alberta Health Services.
"The six additional sites are:
Active Start Country Hills
CanCare Childcare – Scenic Acres location
CEFA Early Learning Childcare North
MTC Daycare
Renert Junior Kindergarten
Calgary JCC Child Care
"Additionally, Vik Academy is again closed for precaution pending testing results. This facility was part of the original closures.
"To all the parents involved in this terrible situation – we hear you and understand what you are going through. However, it is crucial for parents who have children who attend these daycares follow the guidance being given to them by health care professionals. If your daycare is closed, please respect why this is done and keep your children at home. Only send your child to another facility if they have tested negative for E. Coli and have no symptoms.
"To all daycare operators in the Calgary region – please confirm the health and daycare history of children who are new to your facility.
"By working together and following health guidance, we will stop this outbreak.
"Parents and staff from all impacted daycares involved are being provided with information about what to do if they or their children experience symptoms, test positive, or have concerns about the health and safety of their child. If your child is experiencing more severe symptoms, such as bloody diarrhea, they should be taken to an emergency department immediately.
"E. Coli is a highly transmissible bacteria that can be spread by food or water sources, or by hand to mouth contact. Some secondary transmission is common and expected in significant outbreaks such as this."
The original 11 sites that were closed are:
Fueling Brains Braeside
Fueling Brains West 85th
Fueling Brains New Brighton
Fueling Brains Centennial
Fueling Brains McKnight
Kidz Space
Vik Academy in Okotoks
Fueling Brains Bridgeland
Little Oak Early Education (formerly Mangrove)
Almond Branch School
Braineer Academy
"With success comes challenge." Premier Smith to Alberta Municipalities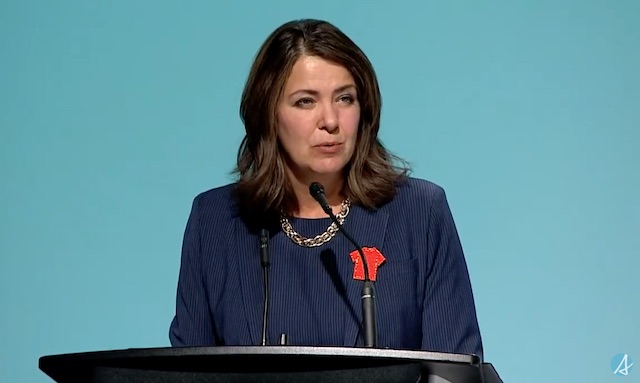 Premier Danielle Smith delivered a keynote address at the 2023 Alberta Municipalities Convention in Edmonton.
Running Reins Ranch in Red Deer County picks up $250,000 grant from province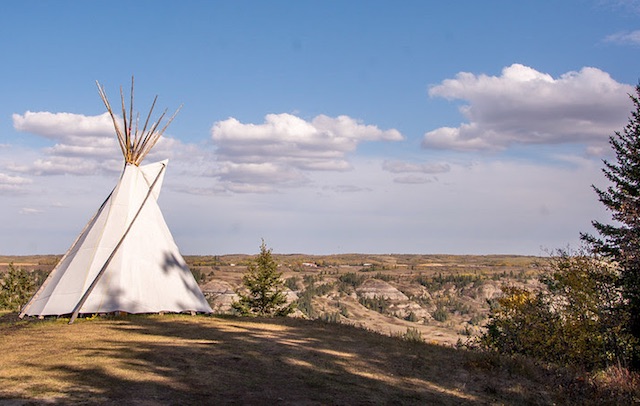 Running Reins Ranch partners with members of the local Indigenous community to set-up teepee accommodations and host regular cultural programming for guests.
Tourism investment fuels growth in rural Alberta
Alberta's government continues to support regional tourism opportunities across the province, generating jobs and new tourism destinations for locals and visitors alike.
Ahead of World Tourism Day 2023, Minister of Tourism and Sport Joseph Schow visited Running Reins Ranch to see first-hand how tourism investment grants are making a difference in the lives of Albertans.
"Alberta's government is proud to invest in growing visitor destinations like Running Reins Ranch that celebrate the richness and diversity of Alberta's rural destinations and provide a sustainable tourism experience for visitors to enjoy."
As part of the Tourism Investment Program, Running Reins Ranch received a $250,000 grant from Travel Alberta.
"Our investment will support the building of additional unique accommodations at the ranch that will triple their capacity, emphasize their year-round offerings and create five new full-time jobs. This investment in Running Reins Ranch is a perfect example of how Travel Alberta is driving tourism growth in rural communities across the province."
Running Reins is located east of Innisfail, offering cabin and teepee accommodations and a wide range of outdoor activities for visitors looking to combine the beauty of the Prairies with farm experiences for a one-of-a-kind getaway.
Right to Left: Minister of Tourism and Sport Joseph Schow, Owners of Running Reins Ranch Terry and Janice Scott, and team member Grace Finlan.
"This funding is a game-changer for us and our business. We are excited to bring our vision to life and provide visitors with unforgettable experiences while supporting the economic growth of the surrounding community."
Tourism is Alberta's No. 1 service export sector. In 2019, Alberta welcomed 34.6 million visitors, generating $10.1 billion in expenditures and supporting more than 80,000 full-time jobs. The Tourism Investment Program is Travel Alberta's commitment to investing $15 million annually with communities and operators to develop the province's tourism sector. Developing Alberta's rural and agri-tourism sector is an essential component of the government's efforts to grow Alberta's tourism economy to more than $20 billion by 2035.
Quick facts
In 2022-23, Travel Alberta funded 166 projects across 73 communities – about 75 per cent of the projects and 70 per cent of the funding were in smaller urban and rural areas of the province.
In December 2022, Alberta's government released its Economic Development in Rural Alberta Plan, with supporting initiatives that demonstrate the government's commitment to building healthy and prosperous communities across rural Alberta and Indigenous communities.