Craft Beer Commonwealth a unique new Central Alberta brewery to open at Gasoline Alley Farmers Market
From the Craft Beer Commonwealth
NEW GASOLINE ALLEY BREWERY IS A COLLABORATION BETWEEN BREWERS AND FARMERS
FIRST BEER, A GRAND COLLABORATION FROM CENTRAL ALBERTA BREWERS IS ALREADY AVAILABLE
Red Deer County's newest brewery has been built from the ground up to be a truly local, collaborative showcase of the Central Alberta beer scene. A joint venture between Lacombe's Blindman Brewing, Red Deer County's Red Hart Brewing, and Penhold's Red Shed Malting, Craft Beer Commonwealth will be opening in late December in the new Gasoline Alley Farmers' Market. The ground-breaking partnership between farmers and brewers offers a true farm-to-glass experience for beer lovers who want to support Central Alberta's agricultural roots.
Craft Beer Commonwealth lives up to its namesake with a focus on cooperation. It will not only feature beers made in its own facility in the year-round famers' market, but there will be selections from every brewery in Central Alberta on rotation. In fact, Commonwealth's first beer – Landlock Ale – is a joint effort between each and every Central Alberta brewery, using only ingredients grown within 10 kilometers of Red Deer!
"Local is sometimes a bit of a buzz word, but now more than ever it really means something," says Daelyn Hamill of Red Shed Malting. "This beer is a cooperative effort between multiple local businesses. It supports the local economy, helps Alberta farmers and is a great beer to celebrate harvest!"
The brand-new recipe redefines the pale ale style with a golden hue and resinous pine flavours evoking Alberta's fields, parkland, and mountains. "Landlock Ale is Central Alberta's beer," says Ben Smithson, General Manager of Commonwealth. "Not only will it be available at the Commonwealth, but it'll be on tap at all the local breweries."
Breweries around the world have long been using Central Alberta's famous malt barley in their recipes for good reason: this is one of the top barley-growing regions on the planet. Recently, Alberta-grown hops have also been making a big impression in the brewing industry. It is no wonder that Central Alberta has more craft breweries per capita than anywhere else in the Province. Craft Beer Commonwealth's mission is to showcase the region's growing beer prowess to locals and visitors alike. When the founders heard about the new year-round farmers' market opening in Gasoline Alley, they knew it was the perfect location for the new brewery.
"Great beer requires great raw ingredients, so you have to keep a close connection to the farming community," says Hans Doef of Blindman Brewing. "It is so fitting that we are opening in a farmers' market."
In fact, Gasoline Alley Farmers' Market is Alberta Agriculture certified – which means that at minimum 80% of the product in the market must be locally produced. Commonwealth's hyper-local focus helps the market meet that standard. The first functional brewery within an Alberta farmers' market, Commonwealth will be joining a number of food vendors in the 'Market Kitchen' area which offers a family-friendly dining area, a large patio, and a large event space overlooking the whole market. Commonwealth will eventually be hosting corporate parties, weddings, small concerts, and meetings in that space once COVID restrictions are lifted. For now, the Market Kitchen food and beverage vendors will be open extended hours on Fridays, Saturdays, and Sundays.
Background Information
Craft Beer Commonwealth is the result of a ground-breaking collaboration between Red Deer's Red Hart Brewing, Lacombe's Blindman Brewing, and Red Deer County's Red Shed Malting. Their shared vision is to unify and showcase the thriving Central Alberta craft beer community by brewing beer featuring local expertise and ingredients.
Craft Beer Commonwealth's taphouse is located within Gasoline Alley Farmers' Market and features beverages on tap to be enjoyed at the market and available to take home in cans or growlers.
Small-batch brewing allows professional and aspiring guest brewers to experiment with different techniques and styles, and to collaborate with other brewers and ingredient producers – even fellow market vendors.
The rotating taps showcase the quality and variety available from Central Alberta's finest local breweries and wineries.
Craft Beer Commonwealth also serves espressos, lattes, and cappuccinos made with coffee roasted right onsite at the market by Birdy Coffee Co.
With a large variety of local vendors and kitchens in the market, food-parings are a special part of the commonwealth experience.
An exciting private function space overlooking the market is available for holiday parties, corporate meetings, weddings, and other events.
The atmosphere is lively, family friendly and will often include live entertainment and performances during market opening hours.
Operating hours: Fridays, Saturdays and Sundays from early until late.
Annual inflation rate rises to 4.8% in December, highest since 1991
OTTAWA — Statistics Canada says the annual pace of inflation climbed in December to its highest rate since 1991.
The agency says the consumer price index in December was up 4.8 per cent compared with a year ago.
The reading compared with a year-over-year increase of 4.7 per cent in November.
Driving the faster pace of price growth in December were higher year-over-year prices for food, passenger vehicles and housing.
Statistics Canada says that excluding gasoline prices from its calculations, the consumer price index would have been up year-over-year in December by four per cent.
Prices at the gas pumps were up 33.3 per cent year-over-year in December compared with a 43.6 per cent annual increase in November as tightening of public health restrictions related to the Omicron variant weighed on demand.
This report by The Canadian Press was first published Jan. 19, 2022.
The Canadian Press
Scott Robinson is the new CEO of the Red Deer & District Chamber of Commerce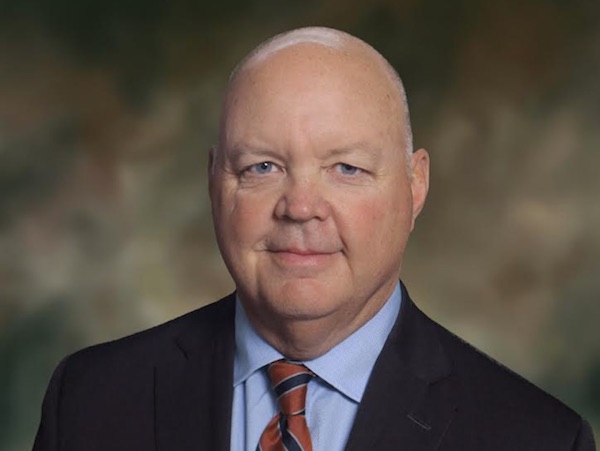 News release from the Red Deer & District Chamber of Commerce
Chamber announces hiring of Scott Robinson as CEO
The Board of Directors on behalf of the Red Deer & District Chamber of Commerce is pleased to announce the hiring of Scott Robinson for the position of Chief Executive Officer.
Scott brings a wealth of experience to the Chamber that includes over twenty-five years of executive and managerial experience, working with organizations of all sizes. Notably, Scott acted as CEO for the 2019 Canada Winter Games in Red Deer, and as Executive Director of the Hockey Alberta Foundation. Most recently, Scott has operated his own consulting practice, and has been the acting CEO of the Central Alberta Sport Authority.
Scott's experience in leadership also led him to pursue a Master of Arts Degree in Leadership with Royal Roads University, where he was awarded the Founders Award for Excellence in Sustainable Leadership.
An avid community volunteer, Scott has board and volunteer experience including time with Red Deer Polytechnic, The Donald School of Business, Westerner Park Governance Committee, Alberta Parks Recreation Association among others.
Scott shared his thoughts on being appointed as the new CEO of the Chamber, "I am very excited to join the Chamber of Commerce team and want to thank President Matt Cassidy and the Chamber Board for choosing me to help lead the Chamber along with a dedicated and talented staff. Red Deer is such an amazing community, and we have a dynamic and world leading business community that I look forward to listening to and learning from in the months ahead".
President Matt Cassidy commented on behalf of the Chamber's Board of Directors, "After an exhaustive search this fall, the board is confident in Scott's experience and ability to lead the Chamber forward, and to propel the successful legacy of the Chamber in support of our membership, and the business community as a whole."
Scott starts with the Chamber January 17, 2022.
The Red Deer & District Chamber of Commerce is a non-partisan, collaborative leader in building a vibrant community and fosters an environment where businesses can lead, be innovative, sustainable, and grow.