Craft Beer Commonwealth a unique new Central Alberta brewery to open at Gasoline Alley Farmers Market
From the Craft Beer Commonwealth
NEW GASOLINE ALLEY BREWERY IS A COLLABORATION BETWEEN BREWERS AND FARMERS
FIRST BEER, A GRAND COLLABORATION FROM CENTRAL ALBERTA BREWERS IS ALREADY AVAILABLE
Red Deer County's newest brewery has been built from the ground up to be a truly local, collaborative showcase of the Central Alberta beer scene. A joint venture between Lacombe's Blindman Brewing, Red Deer County's Red Hart Brewing, and Penhold's Red Shed Malting, Craft Beer Commonwealth will be opening in late December in the new Gasoline Alley Farmers' Market. The ground-breaking partnership between farmers and brewers offers a true farm-to-glass experience for beer lovers who want to support Central Alberta's agricultural roots.
Craft Beer Commonwealth lives up to its namesake with a focus on cooperation. It will not only feature beers made in its own facility in the year-round famers' market, but there will be selections from every brewery in Central Alberta on rotation. In fact, Commonwealth's first beer – Landlock Ale – is a joint effort between each and every Central Alberta brewery, using only ingredients grown within 10 kilometers of Red Deer!
"Local is sometimes a bit of a buzz word, but now more than ever it really means something," says Daelyn Hamill of Red Shed Malting. "This beer is a cooperative effort between multiple local businesses. It supports the local economy, helps Alberta farmers and is a great beer to celebrate harvest!"
The brand-new recipe redefines the pale ale style with a golden hue and resinous pine flavours evoking Alberta's fields, parkland, and mountains. "Landlock Ale is Central Alberta's beer," says Ben Smithson, General Manager of Commonwealth. "Not only will it be available at the Commonwealth, but it'll be on tap at all the local breweries."
Breweries around the world have long been using Central Alberta's famous malt barley in their recipes for good reason: this is one of the top barley-growing regions on the planet. Recently, Alberta-grown hops have also been making a big impression in the brewing industry. It is no wonder that Central Alberta has more craft breweries per capita than anywhere else in the Province. Craft Beer Commonwealth's mission is to showcase the region's growing beer prowess to locals and visitors alike. When the founders heard about the new year-round farmers' market opening in Gasoline Alley, they knew it was the perfect location for the new brewery.
"Great beer requires great raw ingredients, so you have to keep a close connection to the farming community," says Hans Doef of Blindman Brewing. "It is so fitting that we are opening in a farmers' market."
In fact, Gasoline Alley Farmers' Market is Alberta Agriculture certified – which means that at minimum 80% of the product in the market must be locally produced. Commonwealth's hyper-local focus helps the market meet that standard. The first functional brewery within an Alberta farmers' market, Commonwealth will be joining a number of food vendors in the 'Market Kitchen' area which offers a family-friendly dining area, a large patio, and a large event space overlooking the whole market. Commonwealth will eventually be hosting corporate parties, weddings, small concerts, and meetings in that space once COVID restrictions are lifted. For now, the Market Kitchen food and beverage vendors will be open extended hours on Fridays, Saturdays, and Sundays.
Background Information
Craft Beer Commonwealth is the result of a ground-breaking collaboration between Red Deer's Red Hart Brewing, Lacombe's Blindman Brewing, and Red Deer County's Red Shed Malting. Their shared vision is to unify and showcase the thriving Central Alberta craft beer community by brewing beer featuring local expertise and ingredients.
Craft Beer Commonwealth's taphouse is located within Gasoline Alley Farmers' Market and features beverages on tap to be enjoyed at the market and available to take home in cans or growlers.
Small-batch brewing allows professional and aspiring guest brewers to experiment with different techniques and styles, and to collaborate with other brewers and ingredient producers – even fellow market vendors.
The rotating taps showcase the quality and variety available from Central Alberta's finest local breweries and wineries.
Craft Beer Commonwealth also serves espressos, lattes, and cappuccinos made with coffee roasted right onsite at the market by Birdy Coffee Co.
With a large variety of local vendors and kitchens in the market, food-parings are a special part of the commonwealth experience.
An exciting private function space overlooking the market is available for holiday parties, corporate meetings, weddings, and other events.
The atmosphere is lively, family friendly and will often include live entertainment and performances during market opening hours.
Operating hours: Fridays, Saturdays and Sundays from early until late.
RBC reports $3.9B Q4 profit as it prepares for a more turbulent year ahead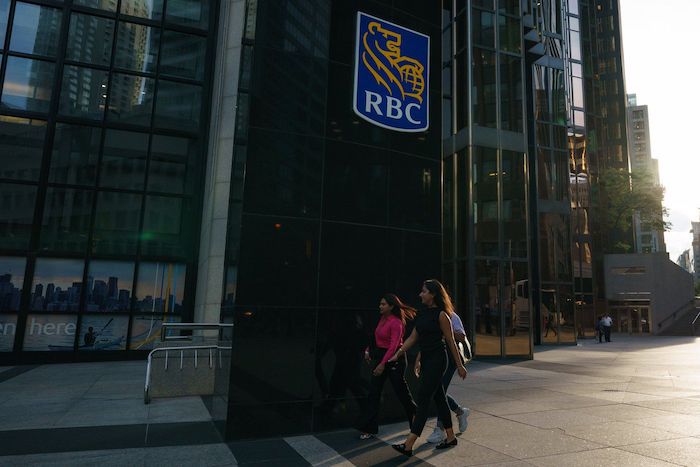 By Ian Bickis in Toronto
Royal Bank of Canada is taking measures to prepare for a more uncertain year ahead, but results from the past quarter still show gains in key areas like loans and new client additions.
The bank, which on Tuesday announced it had reached a deal to buy HSBC Bank Canada for $13.5 billion, said Wednesday it was raising its dividend for the last time until the deal is closed, while also announcing a two per cent discount on dividend reinvestments to help boost its balance sheet.
Given the potential slowdown ahead, the bank also set aside $381 million for potentially bad loans, compared with a reversal of $227 million last year, which offset gains elsewhere in the quarter to leave earnings of $3.88 billion just $10 million shy from a year earlier.
The actions on loan provisions and dividend discounts come as elevated housing and energy prices, geopolitical instability, and rising interest rates put pressure on growth, affect asset valuations and adds to market volatility, said RBC chief executive Dave McKay.
"We maintain our cautious stance on the outlook for economic growth," he said on an analyst call.
"Although higher interest rates are needed to preserve long term economic stability, the lagging impact of monetary policy, combined with strong employment and significant liquidity in the system, has likely delayed what may end up being a brief and moderate recession."
While rising rates put pressure on the economy, RBC is especially well positioned to benefit from them as the net interest margins on its sizable deposit base grows.
The bank said it saw net income in personal and commercial banking grow five per cent from a year ago to $2.14 billion, mostly due to those higher margins along with average volume growth of 10 per cent in loans, and wealth management also got a boost from higher net interest income and loan volume growth.
The boost from rising interest margins come as a benefit of RBC's scale, which it continues to push to increase, both through the HSBC Canada acquisition, and more organic growth.
HSBC Canada gives the potential for RBC to add some 800,000 clients if it goes through as expected in late 2023, while this year the bank added 400,000 clients, and expects its client referral deal with the Canadian division of India's ICICI Bank to direct some 50,000 more customers as immigration levels reach record highs.
The bank is well-positioned to add more clients, and deposits, next year to provide lower-cost funding for its loans, said McKay.
"We believe our largely deposit-funded balance sheet will be a key driver of profitability in a rising rate environment," he said.
The bank's capital markets business shows the clearest indications of volatility, with net income of $617 million down 33 per cent from a year earlier, but up 29 per cent from the third quarter.
Revenue totalled $12.57 billion, up from $12.38 billion a year earlier.
The quarter showed strong loan growth and no signs of a credit spike for RBC, said Scotiabank analyst Meny Grauman in a note, but he wondered about what the bank's move on the discounted dividend reinvestment plan (DRIP) shows for the bank's capital outlook, given the expected tougher economic conditions next year.
"In that context a defensive move on the DRIP raises questions about downside risks," said Grauman.
He said the bank's better-than-expected earnings, which came in at an adjusted $2.78 per diluted share for the quarter compared with a consensus of $2.68, according to Refinitiv, was from higher revenues and smaller loan provisions than expected.
Bank expenses however, which were up 9.5 per cent for the quarter compared with last year on higher staffing costs and some acquisition-related increase, came in higher than expected.
RBC said it will now pay a quarterly dividend of $1.32 per share, an increase of four cents.
For its full financial year, RBC said it earned $15.81 billion or $11.06 per diluted share on $48.99 billion in revenue compared with a record profit of $16.05 billion or $11.06 per diluted share on $49.69 billion in revenue in the same period last year.
This report by The Canadian Press was first published Nov. 30, 2022.
Companies in this story: (TSX:RY)
Bank of Canada lost $522 million in third quarter, marking first loss in its history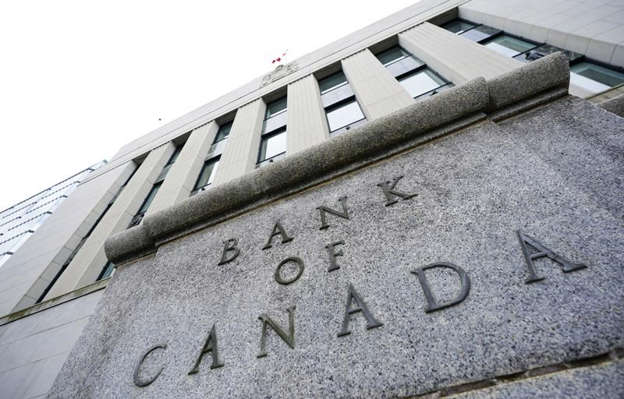 By Nojoud Al Mallees in Ottawa
The Bank of Canada lost $522 million in the third quarter of this year, marking the first loss in its 87-year history.
In the central bank's latest quarterly financial report, it says revenue from interest on its assets did not keep pace with interest charges on deposits at the bank, which have grown amid rapidly rising interest rates.
The Bank of Canada's aggressive interest rate hikes this year have raised the cost of interest charges it pays on settlement balances deposited in the accounts of big banks.
That's while the income the central bank receives from government bonds it holds remains fixed.
The Bank of Canada dramatically expanded its assets during the pandemic as part of its government bond purchasing program. Also known as quantitative easing, the policy was part of the central bank's efforts to stimulate the economy.
That expansion in assets is now costing the central bank, as it paid for the government bonds with the creation of settlement balances.
Speaking before the House of Commons finance committee last week, Bank of Canada governor Tiff Macklem addressed the expected losses.
He said losses don't affect the central bank's ability to conduct monetary policy.
He noted the size and duration of the losses will depend on the path of interest rates and the evolution of the economy.
"Following a period of losses, the Bank of Canada will return to positive net earnings," he said.
The Bank of Canada is looking to the federal government for a solution to balance its books.
While there are a few options available, some economists say the problem before the central bank is largely an accounting one rather than a monetary policy concern.
This report by The Canadian Press was first published Nov. 29, 2022.