Council to vote on extending emergency temporary housing at Canery Row for two more years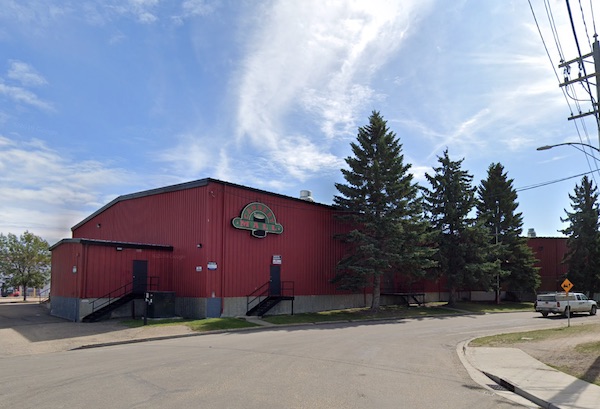 Council focuses on long-term solution to housing and homelessness
Following a report on the housing and homelessness crisis Red Deer is facing, Council will take the next steps to implementing a diversion plan and securing a temporary solution while the permanent emergency housing site is being built.

"Our primary goal is to end homelessness in our community, and there are a lot of partners required to make that happen. Today, we directed administration to develop a diversion plan to reduce the overall number of people accessing emergency housing services," Said Mayor Ken Johnston "We are working closely with the Province to get shovels in the ground next Spring to begin construction of a permanent emergency housing site in our community that will not only provide a shelter for those in need, but the resources to get them to a place where they can be housed permanently."

The City works in partnership with community and government partners to build and implement a responsive, sustainable and well-performing housing and homelessness response that is informed by evidence-based research and best practice. Since given direction from Council to develop a list of site purchase options for a temporary site, great efforts have been made to try and find an alternative site involving commercial realtors and requests for proposals. The list of sites was narrowed from more than 80 possibilities and it resulted in only one viable property: Cannery Row. These decisions will help the community to prioritize permanent shelter

Among the decisions today, Council approved two key recommendations as a step towards solving the emergency housing crisis in Red Deer:
Directed administration to develop a diversion plan to reduce the overall number of people accessing emergency housing services, in alignment with the Community Housing & Homelessness Integrated Plan (CHHIP).
Direction to bring forward a Land Use Bylaw Amendment to provide temporary emergency housing service at the Cannery Row site for two years for Council's consideration within three weeks. A date was set for consideration of First Reading on December 6.
"Although the subject of temporary emergency housing has been very public in our community for more than a year, members of Council will go into the Public Hearing with an open mind, and we hope that members of our community and businesses will do the same," said Mayor Johnston. "In our experience, when considering any amendments to our Land Use Bylaw, the public hearing process can be both emotionally and mentally draining. We will be hearing both support and opposition with personal and professional experiences, and Council will take every piece of the equation into consideration when making our decision."
The temporary emergency housing site at Cannery Row is currently able to operate following an Emergency Order put in place following the declaration of the State of Local Emergency (SOLE), which was renewed until February 15. Once the SOLE expires or is rescinded, the ability to operate at Cannery Row will also expire, leaving a gap in services for people experiencing homelessness during the winter months if an amendment to the LUB is not approved.
In 2019, the Provincial government announced $7 million to fund a permanent shelter in Red Deer. A Memorandum of Understanding (MOU) was signed by The City and the Province in November 2020 that outlines mutual intentions for a quality, purpose-built shelter. The location of the permanent site has not been determined.
For background information on the temporary emergency housing site, visit www.reddeer.ca/emergencyhousing.
For more information, please contact:
Corporate Communications
The City of Red Deer
Downtown shoppers could win $1,000.00 a week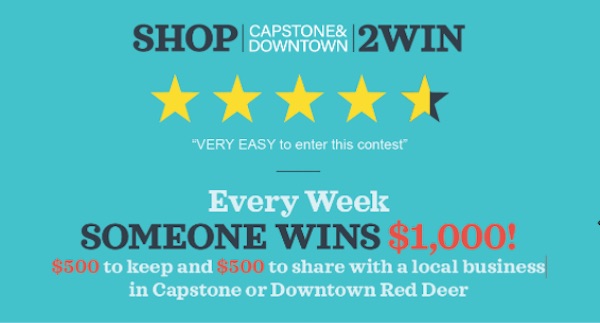 Support local
businesses in
Capstone &
Downtown Red Deer
Save receipts of $25 or more
(including taxes)
Upload photos of all
your receipts weekly
Digital receipts, third party delivery app receipts and Google reviews are all acceptable entries.
City Council to hear arguments for and against extending homeless shelter at Cannery Row for 2 more years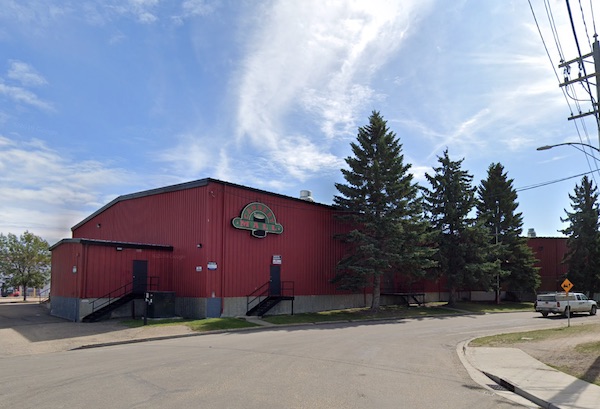 Public Hearing set for Land Use Bylaw amendment for temporary emergency housing
A Public Hearing is now set for January 17, 2022 at 4 p.m. following Council's approval of first reading of a Land Use Bylaw (LUB) amendment today. The amendment being considered is to allow for continued operations of the temporary emergency housing site at Cannery Row (5239 53 Avenue) until February 1, 2024.

The existing site exception for the temporary emergency housing site expired on September 30, 2021, and it is now operational through an executive order following the declaration of a State of Local Emergency (SOLE) in place up until February 15, 2022.

As part of the Public Hearing process, neighbours within 100 meters of the site will receive a letter from the administration inviting them to submit feedback on the amendment. The general public is also invited to provide feedback in advance or during the Public Hearing. Those wishing to provide feedback during the Public Hearing on January 17, 2022 are invited to attend the online Council meeting at 4 p.m.. Full details on the Public Hearing and how to provide feedback will be uploaded to The City's site in the coming weeks. Details will be available at www.reddeer.ca/publichearing.
Council received an update on the current emergency housing status in the community on December 1, 2021. Administration had explored all opportunities for relocating the temporary site, but no viable solutions were available. The report outlined the need for full spectrum housing in the city, the goal is to have a permanent purpose-built emergency housing site in Red Deer operational within two years. Funding is in place and steps are underway with the province to make this a reality for the community. A location for the permanent site has not been decided. This Land Use Bylaw amendment would facilitate a temporary emergency housing solution at the current location until the permanent site is operational.
For background information on the temporary emergency housing site, visit www.reddeer.ca/emergencyhousing.