City Council to develop implementation strategies for 80 recommendations from Diversity and Inclusion plan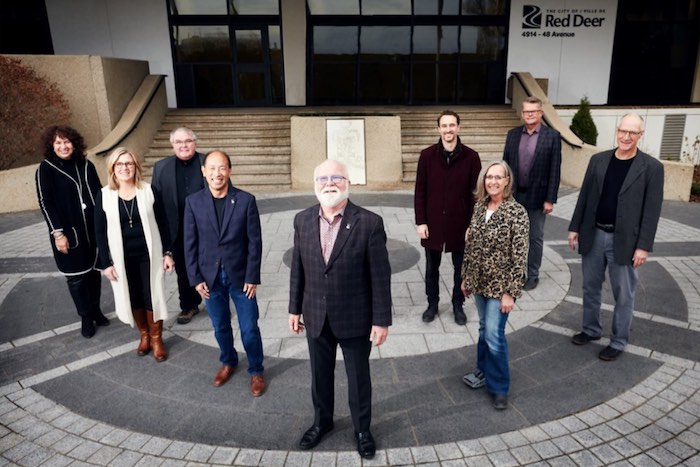 Red Deer's Community Informed Diversity + Inclusion Plan
The following nine priorities were developed from engagement with diverse and marginalized community members in Red Deer. They represent a beginning point for action to enhance community wellbeing through increasing equitable access and celebrating diversity. The expectation is that City staff and leaders, and community organizations and members, will collaborate together and assume joint responsibility for progressing actions which address these priorities. This will be done in an equitable way, recognizing that the City has more access to structural power and the resources needed to mobilize these actions, and that marginalized communities have more insight into which actions will provide an effective outcome. It is recommended that a Diversity and Inclusion Framework will be developed to expand on and further plan to address these priorities and recommendations.
Priority One: Address Mistreatment in Communities, Workplace and Education Systems
1. Develop a hate and discrimination response model for the city, including bystander behaviours and responses.
2. Work with school boards to track and respond to experiences of discrimination and mistreatment against marginalized people in education.
3. Create more opportunities for English language training, as well as opportunities to learn to embrace and support speakers of English with diverse accents and for whom English is not a native or first language.
4. Encourage the enforcement and enhancement of employment policies and standards that address mistreatment and inequity in the workplace.
5. Reduce barriers to gaining employment for marginalized groups by increasing knowledge and education among recruiters and employers, and encouraging the adoption of best practices to end discriminatory in hiring processes.
6. Lead with hiring diversity, valuing divergent perspectives and appropriately responding to cultural communication and work ethic differences in workplaces.
7. Provide more opportunities for business training, education and support for historically marginalized people struggling to access the labour market.
8. Review bylaws and develop and implement programs which reduce the mistreatment of people experiencing houselessness, homelessness and addictions in the community and when accessing services and healthcare.
9. Work with policing and extremist prevention groups such as the Alberta Hate Crimes Committee and the Organization for the Prevention of Violence to understand the factors causing vulnerability to recruitment into hate-based organizations and develop an action plan to prevent this.
10. Provide resources to the Welcoming and Inclusive Community Network to generate educational opportunities for programs such as Radicalization Leading to Violence.
11. Recognizing the value of addressing the unique context and needs of Indigenous people specifically, create pathways for interaction and collaboration between efforts to improve Indigenous people specifically, create pathways for interaction and collaboration between efforts to improve Indigenous Relations and Reconciliation, and broader Diversity and Inclusion.
Priority Two: Address Inequity
12. Increase and grow relationships, connections and representation from members of Indigenous communities, and members with intersecting identities from historically marginalized communities in decision-making and program development that impact their wellbeing, access and participation.
13. Encourage and incentivize marginalized communities to evaluate how they are responding to the needs of the even more marginalized people within their communities (e.g. 2LGBTQ+, disabled, women, etc.) by linking this value to funding and program development
14. Facilitate increased representation of marginalized people on council committees, community boards, service club memberships, and other similar structures
15. Challenge 'tokenism' by recruiting for multiple representatives from historically marginalized communities, encourage their relationship-building with each other, and plan to support their needs.
16. Include a diversity of organizations represented in engagement and partnerships, and grow this network.
17. Partner with marginalized communities and voices in the development and implementation of initiatives and programs.
18. Increase diversity in hiring, beginning with employment with the City.
19. When hiring, value Indigenous knowledge and lived experience, and lived experience of inequity, alongside or instead of educational experience; and create preferences for these experiences.
20. Explore and promote ways to recognize value in qualifications from other countries that are not currently validated by the Canadian system.
21. Address dominant culture advantage in interviews.
22. Support diverse cultural behaviours and responses, and challenge expectations for complete assimilation to the dominant culture.
23. Facilitate and incentivize employers to create organizational cultures capable of properly supporting the needs of employees with lived experience of marginalization in every level of an organization, and ensuring access to opportunities.
Priority Three: Increase Accessibility and Community Participation
24. Increase access to support for English language learning and understanding, including at shelters and drug court, and by providing translation tools for the City website and service materials.
25. Hire people with lived experience of marginalization who can provide their lens in planning and development. For example, hire people with disabilities who can provide a disability lens on planning and programming.
26. Provide clarity of the system for accessing services and create pathways to communicate this clarity to historically marginalized communities.
27. Increase resources to support accessible participation of marginalized people in all aspects of life.
28. Ensure full mobility access in the community, including sidewalks during the winter, washrooms, parking and transportation.
29. Create places for practicing faith, culture and Indigenous ceremony – in City workplaces and other community areas.
30. Ensure the City's support for Reconciliation, Equity, Accessibility, Diversity and Inclusion is visible and celebrated, for example the subsidized bus passes for newcomers and marginalized people.
31. Create access to social agency support outside of work hours, to facilitate people who cannot call for support services during their work hours.
32. Provide resources to the City supported Red Deer Welcoming and Inclusive Community Network.
Priority Four: Increase Baseline Levels of Essential Knowledge Needed to Support Diversity and Inclusion
33. Inform the mainstream community of the value of making an effort with language for newcomers.
34. Inform Red Deer residents of inclusivity definitions and how to participate in creating inclusive environments.
35. Provide the community with humanizing stories of marginalized people. Examples could be demonstrating the impact of intergenerational trauma on experiencing addiction or how any individual is 'a pay cheque away from being on the street'.
36. Support staff and community members to be cognizant of the power of words, use clear and inclusive language and take effective actions.
37. Support the people of Red Deer to know the true history of colonization in Canada and Red Deer, racism in Canada and Red Deer, what are Treaty 6 and 7 obligations, and what legislative and structural barriers to equity are currently affecting the lives of Indigenous people and other marginalized people.
38. Increase awareness among staff and community of systemic oppression, and the roles of systemically privileged identities and positions in both enforcing and challenging that oppression.
39. Educate City staff at all levels on issues of diversity, inclusion and equity.
40. Create opportunities to learn from community members and experts with lived experiences of marginalization, including lived experience of disabilities.
41. Support workplace learning events like 'diversity conversations'.
42. Address the root causes of fear, ignorance and miseducation about 'others'.
43. Increase community and staff skills in respecting and listening to diverse ideas, opinions, and cultural points of view.
44. Understand that one's impact towards another is not limited to one's words but is also affected by tone and one's ability to connect with each other.
45. Uphold standards for media reporting in relation to issues of diversity and inclusion and stand against reinforcing incorrect stereotypes and discriminatory ideas.
46. Clearly understand and promote the difference between 'equality' and 'equity', favouring working towards equity.
47. Facilitate community and staff understandings of the lived experiences, needs and issues of transgender people, HIV positive people, and people living with homelessness and/or addictions, in order to effectively respond to these needs.
Priority Five: Create Opportunities to Nurture a Greater Sense of Connection
48. Take actions that increase empathy for people from diverse identities, in community and workplaces.
49. Increase coordination between service agencies.
50. Share resources, including being reciprocal about engagement and research, sharing information, and facilitating exchanges for the 'things' people need.
51. Create opportunities and ways for all people to come together. For example, through the downtown market place, monthly community events at performing arts centre, open hub on Ross, community marketplace, a 'Culture fest' centring children and food, community gardens, potlucks. *
52. Support workplace culture events. *
53. Provide grants for community events.
54. Provide a sense of belonging and connection through the lights at City Hall.
55. Support increased connection and communication between neighbours
56. Provide community dinners to all people, and including people living with homelessness.
57. Support resource allocation and access to services for mental wellbeing and healing from trauma for people from marginalized communities.
* Note: These community suggestions are multicultural solutions; intentional equity-focused and intercultural event planning is also needed.
Priority Six: Develop and Communicate a city Culture of Diversity and Inclusion
58. Consciously develop Red Deer's culture of diversity and inclusivity, including shared values, principles, beliefs and expected behaviours.
59. Promote this inclusive culture through a communication strategy and campaigns that increase awareness, encourage examples of positive behaviours and provide opportunities for the people of Red Deer to get involved and show their alignment.
60. Encourage the buy-in of local businesses and organizations into Red Deer's culture of inclusivity and the Diversity and Inc.
Priority Seven: Build Trust by Acting Visibly and with Accountability Community Recommendations for City of Red Deer
61. Visible participation of City Mayor, Councillors, leadership and managers in taking action for diversity and inclusion.
62. Seek facilitated diversity and inclusion education for City Mayor, Councillors, leadership and managers so they can participate as informed champions and models of inclusive work.
63. Work with communities in the development and implementation of proclamations and events.
64. Coordinate planning around honouring Black History Month, Asian and Pacific Islander Heritage Month, Pride Month, Indigenous Heritage Month, Truth and Reconciliation, Disability Employment Awareness Month, Trans Day of Remembrance, and other important events.
65. Ask applicants for their hiring and diversity policies as part of funding applications and through the procurement process.
66. Solicit buy-in for the Community Informed: Diversity and Inclusion Plan and Framework across businesses and organizations in the city.
67. Produce an internal diversity survey to be administered annually or biannually.
68. Re-enact the City of Red Deer Diversity and Inclusion Team.
69. Community Recommendations for all Red Deer Corporate Entities
70. Undertake an internal review of policies, procedures, and programs for inclusive language and lens.
71. Provide Respect, Equity, Accessibility, Diversity and Inclusion (READI) and Gender-Based Analysis Plus (GBA+) education for all internal staff to impact both internal relationships and external engagement.
72. Appoint a READI Coordinator position that works systemically or interdepartmentally, thereby reducing the silo effect.
Priority Eight: Address Inequities and Mistreatments Within and Between Marginalized Communities
73. Provide accurate education and information for newcomers on the colonial history of Canada, structural racism against Indigenous peoples, the legislations currently contributing to the oppression against Indigenous peoples, and Treaties 6 and 7 and the Metis Nation.
74. Provide information and context for Land Acknowledgements, and in language easily understood by people for whom English is not a primary language.
75. Support community-driven healing, relationship building and restorative justice practices within and between marginalized communities.
76. Addressing mistreatment within and between marginalized communities requires insight, awareness, humility and the ability to listen to and collaborate with the most marginalized and impacted in any situation. The City of Red Deer is committed to supporting healthy relationships within and between marginalized communities.
Priority Nine: Be a Powerful Advocate
77. Advocate to reduce wait times for services.
78. Advocate for the health services needs of marginalized people, especially Indigenous people, asylum seekers and refugees, transgender people, 2SLGBTQ+ people, HIV positive people, children, people with disabilities and people living with homelessness and/or addictions.
79. Advocate for an increase in resources and impactful diversity and inclusion policies and programs from the province.
80. Recommit to fulfilling the obligations of the Coalition of Inclusive Municipalities.
Council boosting budget for Downtown Business Association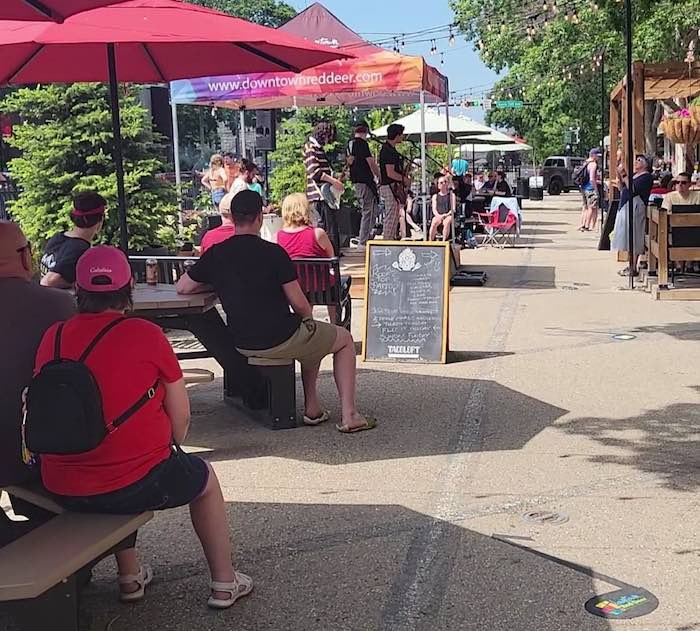 Council approves 2024 DBA budget, increased investment in events
The Downtown Business Association is investing more time, money and energy into downtown events following City Council approving its 2024 budget. During the presentation today, DBA Executive Director, Amanda Gould and Board Chair, Brandon Bouchard outlined the organization's plans for the upcoming year to continue to work towards creating a busier downtown that intends to result to increased support for businesses within the Business Improvement Area (BIA).

"The DBA remains steadfast in its objective to build on the growth seen in 2023. The collaboration between The City of Red and the DBA is at all time high and with the pending actions set to be delivered through the Downtown Activation Playbook, I know there are many great things to come that will support our business community and create the thriving downtown we all want to experience," said Amanda Gould, DBA Executive Director.

"Today Council demonstrated their commitment to their strategic priorities with the support shown to the DBA through unanimous support of the 2024 budget. This mighty Association continues to do great work on a shoestring budget and the 2024 Board of Directors are keen to lend their expertise and entrepreneurial skills to benefit the downtown in its entirety."
Brandon Bouchard, DBA Board Chair

The DBA's budget is partially funded through the BIA tax levy, which is collected by The City of Red Deer. Each year, the DBA presents its proposed budget to Council for their consideration. When reviewing the budget, Council considers alignment between the DBA's downtown priorities and City's community priorities.

"DBA has constantly hit far above its weight in our downtown, I can't think of a more supportive messenger of promotion than the team at the DBA, it's so encouraging to see this strong support for our downtown," said Mayor Ken Johnston. "I'm encouraged by the leadership and direction of the DBA and look forward to what they have in store for 2024. They continually bring positive initiatives to the downtown even with the constraint on finances."

The DBA's total approved budget for 2024 is $775,160, with $277,725 funded through the BIA with the remaining amount funded through items such as grants and contracts. The BIA portion for 2024 is an increase of five per cent from 2023.

The Downtown Business Association has been operating in Red Deer for more than 30 years, serving approximately 350 business owners in the Downtown area. Through partnerships and leadership in advocacy and promotion, the DBA is the catalyst for a vibrant and prosperous downtown that is the place to live, work, play and do business.
Annexation allows City of Red Deer to build new "Gasoline Alley" commercial district along QE2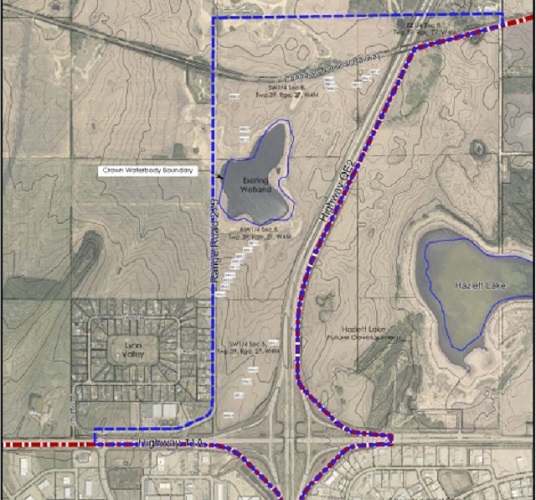 Annexation with Red Deer County approved
This week, The City received approval from Cabinet that the annexation for land north of the Queen's Industrial Business Park and west of Highway QEII from Red Deer County was approved."Our City Council is thrilled with the Government of Alberta's green light on this annexation. This pivotal move sets the stage for Red Deer's next 30 years, transforming our northwestern gateway. Leveraging Highway QEII for commercial expansion will redefine Red Deer's economic landscape. We extend our heartfelt appreciation to Red Deer County for their collaboration and to the local landowners for their invaluable contributions to these fruitful discussions," said Mayor Johnston.On June 22, 2021, Council gave direction to administration to prepare a Notice of Intent to Annex for this area of land. This annexation, encompassing approximately 216 hectares, addressed The City's deficiency in highway fronting commercial land. On February 14, 2022, Red Deer City Council passed a resolution endorsing a Notice of Intent to Annex, therefore supporting for the proposed annexation and directing administration to begin the formal annexation process.

Following that, the application was prepared for the annexation of approximately 216 hectares of land from Red Deer County. Based on landowner consultation, the proposed annexation area was altered from the Notice of Intent to Annex Land to include the entirety of one of the landowners' parcels.

Then in April of this year, the annexation was moved to the next step, when both Red Deer City Council and Red Deer County Council passed a resolution endorsing The City to submit an Annexation Application and Negotiations Report to the Land and Property Rights Tribunal. A Land and Property Rights Tribunal hearing was held on June 20, which allows the Tribunal to receive information and evidence from interested parties. After considering the submissions from all parties, the Tribunal made an annexation recommendation to the Minister of Municipal Affairs for the decision to be made.

Now that the annexation was successfully approved by the province, area structure plans will be prepared and adopted by bylaw, by Red Deer City Council. These annexed lands are intended to be developed as a regional commercial development along Highway 2, providing The City with a significant economic development opportunity.

"Securing this annexation approval has been a great success, thanks to all the collaborative partnerships involved. As we move forward, we're enthusiastic about the potential economic boost this annexation will bring, especially in addressing our shortage of commercial land along the highways," said David Girardin, Major Projects Planner.

Annexation is used by municipalities to realign jurisdictional boundaries to ensure a sufficient land supply for long-term development. The Intermunicipal Development Plan (IDP) between The City and Red Deer County provides guidance for all annexations.

To learn more information about this annexation are encouraged to visit www.reddeer.ca/annexation.