City council nixes latest downtown location for permanent shelter and sets a date to launch another round of public engagement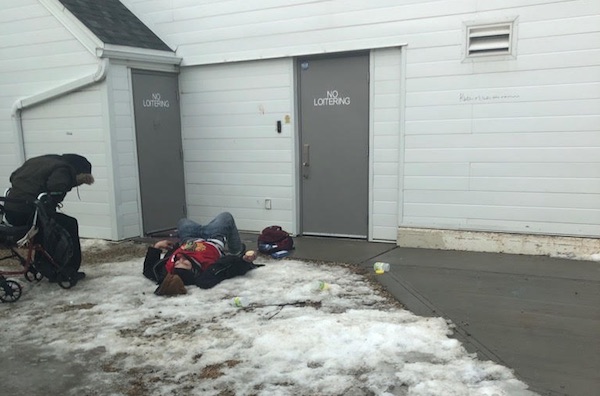 Photo submitted by Red Deer Revitalization Society
News Release from The City of Red Deer
Development of public engagement plan on permanent shelter approved
A broader community strategy to share information and craft solutions in the areas The City has influence on with the permanent shelter will be developed in the coming month. Today, during their special meeting, Council gave administration direction to build on the engagement done so far with downtown property owners, businesses, associations, and service providers."Council is in a position that we will have to make a generational decision about the location and overarching design guidelines of the permanent shelter in Red Deer, and this is a decision we do not take lightly," said Mayor Ken Johnston. "When the time comes, we need to make sure we not only have all the information about the services and site needed to make the right decision, but also that people who are impacted by the decision have had the opportunity to be involved in the decision-making process through further engagement. The permanent shelter is a provincially-led and owned project with long-term impacts on our community, and we want to make sure our community is heard, and The City is doing everything possible in the areas we can influence."

During their meeting Council received a presentation about the seven targeted meetings administration and a third-party engagement specialist hosted to develop an understanding as to what downtown property owners, businesses, associations, and service providers think about how the process has gone so far, and how they want to continue to be involved in conversations moving forward. These conversations helped lead administration to put forward the recommendation of further public engagement prior to putting forward any Land Use Bylaw recommendations for Council consideration.

"Coming out of those meetings, we know there is support for a shelter in our community, it is needed. We heard we need to keep momentum and close information differentials. We also heard that our community wants to help and come together to develop solutions. We are committing to continuing to build on this common ground to engage to rebuild trust and move forward together to find the right solution for a permanent shelter in our community alongside the province," said Interim City Manager Tara Lodewyk. "We will bring back the full plan for public participation before April 15, 2022. I do know that our approach will be purposeful, collaborative and transparent. At the end of the day, we want people to know that when they're contributing, they help to influence a decision and truly believe that."

Administration will put together a full engagement strategy to present for Council's consideration in early April. If approved, the plan will be implemented immediately after.

"We are looking forward to the community engagement plan. We recognize this level of engagement isn't something we can do with every project in our community, but a permanent shelter that has such wide community impact, is one that we can get behind," said Mayor Johnston. "Council is committed to all aspects of community revitalization, and supporting our vulnerable population is a piece of that. When the final touches go on the permanent shelter, we want to look back and know that we did everything in our power to influence the areas we have control over, and that our community was part of the decision-making process."

For more information on shelter services in Red Deer, please visit www.reddeer.ca/shelter.
Netflix Canada begins password sharing crackdown, additional members cost $7.99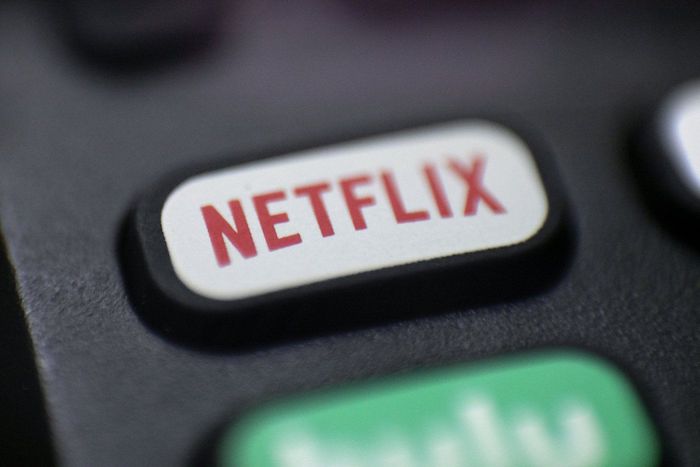 TORONTO — Netflix Canada is rolling out its long-anticipated plans to crack down on password sharing.
The streaming giant says it will begin notifying Canadian users today by email about limitations on who can access their account outside their household.
Under the new rules, premium and standard account holders will be given the option to add extra members for $7.99 per month.
For that price, premium high-definition 4K subscribers can add two members who don't live in their household.
Standard subscribers, who pay less per month, can add one additional member for the same additional monthly fee. Basic and ad-supported plans will not be able to add more members.
Netflix did not say when it would begin enforcing the new rules.
Over the past year, Netflix began testing password-sharing rules in Latin America, part of an effort to boost flagging subscriber growth.
The latest wave of countries being added to the tighter restrictions include Canada, Spain, Portugal and New Zealand, while the company says other countries will be introduced over the next few months.
The company says more than 100 million households share accounts, which affects its "ability to invest in great new TV and films."
This report by The Canadian Press was first published Feb. 8, 2023.
David Friend, The Canadian Press
Hot economy, inflation were at crux of BoC's last rate decision: summary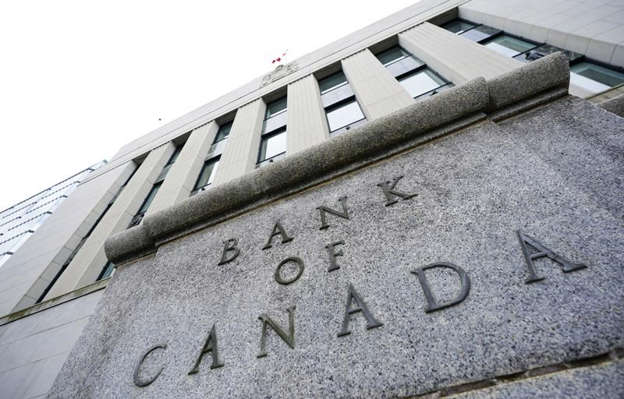 OTTAWA — The Bank of Canada's first-ever summary of deliberations reveals that the governing council ultimately decided to raise its key interest rate last month because of ongoing strength in the economy.
The decision to hike by a quarter of a percentage point on Jan. 25 came after the central bank discussed the risk that inflation would get stuck above two per cent down the line.
The Bank of Canada's governing council unanimously agreed that the bank's action to date had been forceful and the full economic effects of rate hikes have not yet been felt.
The tight labour market and strong GDP readings were the rationale behind the governing council's ultimate decision to raise its key interest rate.
With the rate hike, the central bank also indicated that it would take a conditional pause to assess how the economy is responding to higher rates.
After some deliberation on what forward guidance the central bank should give, governing council members agreed to signal a pause to convey that the bar for raising rates further is now higher.
This report by The Canadian Press was first published Feb. 8, 2023.
The Canadian Press