by Michael Dawe
Christmas will soon be upon us. It is a time of goodwill, generosity to others, and pleasant gatherings with family and close friends. It is also a time when people like to reflect on long-held traditions and Christmases past.
It is therefore interesting to reflect back to one of those "old-fashioned Christmases" – the Christmas of 1887 when Red Deer was a small frontier settlement with only a few dozen residents.
The town of Red Deer did not exist yet. Instead, there was a small cluster of buildings, located to the west of current site of the City, where there was an all-weather ford across the Red Deer River. The biggest buildings in the community were part of Fort Normandeau, which had been constructed in 1885 during the Riel Rebellion, but which was now manned by a small detachment of the North West Mounted Police.
There was a brand new schoolhouse, but it was not located in the fledgling hamlet. Rather, it was located halfway between the Gaetz family farm, in what is now downtown Red Deer, and the Crossing. The location had been chosen so that the school was an equal distance to walk for the Gaetz children and those living in the main part of the settlement.
The crops had been fairly good that fall. Wheat had been damaged by a mid-July frost. However, other grains such as oats had done well, as had most gardens, particularly with the root vegetables.
Wildlife was particularly abundant that year, thereby ensuring a plentiful supply of fresh meat. The sloughs and lakes had been covered in ducks and other wildfowl. Large numbers of deer could be found, particularly around Antler Hill, Horn Hill and the Divide to the south and east. One farmer reported being able to bag several prairie chickens in a little over an hour.
The weather throughout the fall and into early winter had been generally warm and dry. A series of strong chinooks melted away the little bit of snow which had fallen. By mid-December, however, the weather had turned more seasonably cold and snowy. An estimated 30 cm. of snow fell in the days just before Christmas.
On Christmas Day, most of the settlers in the area gathered in the small log schoolhouse. A large, rather rusty box stove, with pipes running the length of the classroom, provided the heat. A few long, hand-made benches, mostly without backs, provided the seating.
The service was conducted by Rev. William A Vrooman, the young Methodist minister, who had also served as Red Deer's first certified school teacher. Rev. Leonard Gaetz, who was also a Methodist minister and who was considered by many to be the patriarch of the settlement, gave the Christmas address.
With the oratory and eloquence for which he was famous, Rev. Gaetz spoke of the authenticity of the celebration of Christmas. He reminisced about Christmases past. The small choir then led the congregation in singing Christmas carols and traditional hymns.
Rev. Leonard and Caroline Gaetz then invited as many guests as their home could hold for a Christmas dinner. While the preparations were being completed, the younger folk went down to the nearby river for skate.
After everyone had eaten all that they were able of the enormous Christmas feast, the older men retired to the parlour to argue politics. The women cleared the table, washed the dishes and carried on conversation sf their own. The young men slipped away to another part of the house for a smoke and "amusement".
Later, everyone gathered in the parlour. The rest of the evening was spent with readings from the Bible and caroling. Caroline Gaetz and young Rev. Vrooman provided the music with a small pump organ and a violin.
It was probably well after midnight when the last of the guests departed for home on their horses or in their sleighs. As they travelled in the crisp cold air, with the clear moonlight, all agreed that 1887 had truly been a Christmas to remember.
Read more stories from Todayville.com.
We're Almost There! Building Campaign Announcement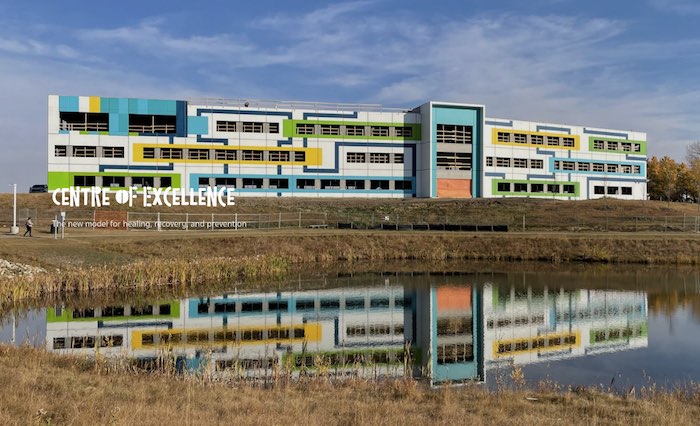 First off, I want to take a moment to thank you for following along in our journey, and being part of the solution for those children who have been impacted by a form of child abuse.
Whether you have volunteered, donated, or have simply followed us and shared our content online, you have contributed in some way to making the world better and brighter for our children and families.
Nothing that we have accomplished here has been without the support of our community.
We have come a long way since we first opened in Downtown Red Deer. When we moved from downtown to our previous space it was a big step up. We had room for new and existing staff, and we were able to create a more comfortable space. But as the need for services has grown, and as we take on cases that require more integration with our partners, we had to shift our focus to a new space. Rather than simply moving into a larger existing space, we needed to create a place where we could work with all of our partners in one building. We needed a centre that had space for more clinical therapies, more room for forensic interviews, and that allowed us to look ahead with research and academic integration to help bring up the next generation of teachers, nurses, therapists, and more. We needed to build the Sheldon Kennedy Centre of Excellence!
Creating the Sheldon Kennedy Centre of Excellence has been no small task. From concept and design, right through to painting the walls and grouting the tiles, every step has been meticulously planned out with the children in mind. On top of all of that, we have been working with our partners on ensuring that the space meets their needs. I'm proud to say that we've accomplished just that. Now, for example, if a child is having a forensic interview, and their parent or guardian needs support as well, they can get what they need all in one building.
The children we see have already been through unimaginable things, often at the hands of people they're meant to trust. Our job is not only to take a statement, and connect families to other resources, but also to make our young clients feel as comfortable as possible. No child wants to discuss their trauma if they're scared, uncomfortable, nervous, or intimidated. The space we bring them into needs to help them feel at ease, and we believe that is exactly what we have accomplished at the Sheldon Kennedy Centre of Excellence.
This has been our journey and our mission. Back in February, we announced our building campaign with a goal of raising $12 Million dollars. I am proud to tell you today that we are only $1.2 Million away from our $12 Million dollar fundraising goal! We have just 10% left to go in this campaign. Every dollar on top of that goal that we raise will help us pay for this building even faster, which means we can focus more of resources towards our services and creating new awareness and educational resources.
So this is what I'm asking you today; Please help us get over the finish line. Any donation today, even $10, will go a long way to helping those impacted by a form of child abuse. There are other ways to support us as well, including sharing this with your friends and family, or following us on social media and engaging with us there. It has taken a community to get us here, and it will take a community to take this to the end.

Together we can build the future so that every child can have a bright one!
Are your bottles and cans building up at home? This holiday season, you can turn your bottles and cans into support for children in Central Alberta with SkiptheDepot!

"SkipTheDepot is everything you need to recycle your bottles, cans, electronics, and clothes from the comfort of your couch." – SkiptheDepot

Schedule your pickup, and they'll handle the rest! Click here to schedule your pickup today!
Conservative MP Leslyn Lewis condemns MAiD in Parliament as targeting nation's most vulnerable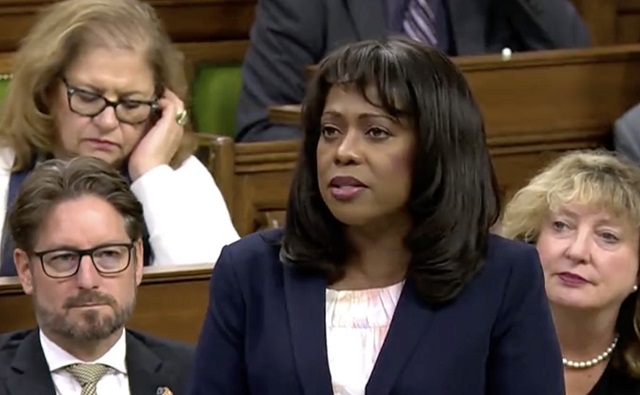 'I call upon with government to reverse its course and instead provide help and hope for Canadians suffering with mental health conditions'
Conservative MP Leslyn Lewis condemned the Trudeau government's treatment of Canada's most vulnerable, revealing that 36 Canadians are euthanized every day. 
On November 28, Dr. Leslyn Lewis, Conservative Member of Parliament (MP) for Haldimand-Norfolk, Ontario, addressed Parliament on the dangers of Medical Assistance in Dying (MAiD), the euphemistic name for Canada's euthanasia regime.
"The poor, homeless, the abused, veterans, seniors, youth, adults suffering with disabilities, those suffering with depressions, and mental health conditions," Lewis said. "These are among the most vulnerable in our society that are falling through the cracks of Canada's Medical Assistance in Dying regime."
The most vulnerable are falling through the cracks of Canada's Medical Assistance in Dying regime.

Every day 36 Canadians die by MAiD, the HIGHEST NUMBER in the world. Canadians suffering with mental illness need help and hope, not euthanasia. This gov't must reverse course. pic.twitter.com/tT8x5PBpxq

— Dr. Leslyn Lewis (@LeslynLewis) November 28, 2023
"They are the ones who will be at risk when the MAiD laws in Canada are expanded in March 2024," the pro-life MP added. "Last year, death by euthanasia increased by 30 percent from the year before. Every day in Canada, 36 people use MAiD to end their lives, which is the highest in the world."
"I call upon with government to reverse its course and instead provide help and hope for Canadians suffering with mental health conditions," Lewis appealed.
On March 9, 2024, MAiD is set to expand to include those suffering solely from mental illness. This is a result of the 2021 passage of Bill C-7, which also allowed the chronically ill – not just the terminally ill – to qualify for so-called doctor-assisted death.
The mental illness expansion was originally set to take effect in March of this year. However, after massive pushback from pro-life groups, conservative politicians and others, the Liberals under Trudeau delayed the introduction of the full effect of Bill C-7 until 2024 via Bill C-39.
The expansion comes despite warnings from top Canadian psychiatrists that the country is "not ready" for the coming expansion of euthanasia to those who are mentally ill, saying expanding the procedure is not something "society should be doing" as it could lead to deaths under a "false pretense."
Similarly, Angelina Ireland, the head of one of Canada's few pro-life hospice societies, recently warned that euthanasia has become a national "horror" show.
"Unfortunately, there is no reprieve in sight as think Medical Assistance in Dying (MAiD) becomes a national horror and the 'professionals' sharpen up their needles," Ireland told LifeSiteNews.
"We have reached the point where we must all protect each other from MAiD," she noted.
Euthanasia deaths have gone through the roof in Canada since it became legal in 2016.
According to Health Canada, in 2022, 13,241 Canadians died by MAiD lethal injection, which is 4.1 percent of all deaths in the country for that year, and a 31.2 percent increase from 2021.
The number of Canadians killed by lethal injection since 2016 now stands at 44,958.