Charges Laid In Death Of Maskwacis Woman
By Sheldon Spackman
RCMP have arrested and charged a Camrose man in the death of a Maskwacis woman whose body was found in Wetaskiwin two years ago. 38 year old John Joseph William Profeit was arrested in Camrose October 21st and charged with one count of Second Degree Murder in the July, 2014 murder of 20 year old Jessica Wyoma Lynn Boysis.
She was last seen on Tuesday, July 15, 2014, with her body found in a treed area behind a Wetaskiwin business three days later on Friday, July 18, 2014.
RCMP say the case was worked continuously for over two years as investigators pieced together evidence leading them to identify a suspect in Ms. Boysis' murder.
Profeit is scheduled to make his first appearance in Wetaskiwin Queen's Bench Court on Tuesday, November 1st at 9:30 A.M.
Photo Courtesy of Wetaskiwin RCMP
Canadian Press NewsAlert: Senior officer who golfed with Vance steps aside from role
OTTAWA — A senior military officer who recently golfed with former defence chief Jonathan Vance is stepping aside from his role, but not from the Armed Forces overall.
Lt.-Gen. Mike Rouleau says in a statement that he is leaving his position as vice-chief of the defence staff immediately.
He says he will join the Canadian Armed Forces Transition Group, which helps members shift into civilian life.
Rouleau and Royal Canadian Navy commander Vice-Admiral Craig Baines had faced criticism for teeing off with Vance, who is under military police investigation for allegations of sexual misconduct.
More Coming.
This report by The Canadian Press was first published June 14, 2021.
The Canadian Press
CP NewsAlert: CFL votes to start 2021 season in August after meeting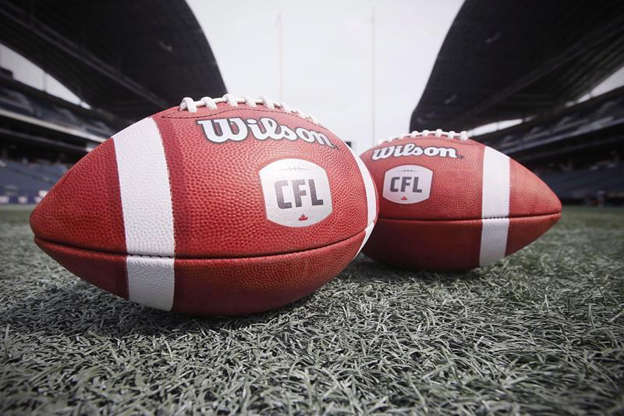 The CFL is going ahead with its 2021 season.
The league's board of governors have voted unanimously in favour of an amended collective bargaining agreement and starting the '21 campaign Aug. 5.
The CFL did not play in 2020 due to the COVID-19 pandemic.
The league unveiled plans in November for a full 18-game season that was to have started in June but later pushed back the start to August and reduced the number of games to 14.
The Grey Cup game was also pushed back from Nov. 21 to Dec. 12 in Hamilton.
More coming.
The Canadian Press