Charges laid against two men involved in vehicle stop requiring large police presence 
Photo from Facebook page of Red Deer News & Area
From Red Deer RCMP
Two men have been charged following an incident on Aug. 22, 2020 which required a large police response to Mountview School.
Logan Nottal, 23, of Red Deer was observed driving a stolen car and was quickly placed under arrest. He faces six counts, including the following:
Theft under $5,000
Flight from a Peace Officer
Operation of a vehicle causing bodily harm
And a number of other driving offences
Nottal will appear in court today, Aug. 25.
28-year-old Tyler Dejonge of Red Deer, was also apprehended after attempting to escape from police through a vent in the Mountview School. Dejonge has been charged with 10 counts, including:
Break and entering
Resisting arrest
Assaulting a police officer
And a number of driving offences
Dejonge is scheduled to appear in court September 15, 2020.
Red Deer RCMP wishes to thank the public for their patience and cooperation as this event unfolded.
BACKGROUND: Aug. 22, 2020
Red Deer RCMP stolen vehicle stop results in large police presence
On Aug. 22, 2020, at approximately 12:45 p.m., a member of Red Deer City RCMP was on patrol when a car with a stolen license plate was observed with a male driver that was known to police. Police followed the car and it accelerated and fled; however, due to public safety reasons, the car was not pursued by police.
A short time later Red Deer City RCMP queried a vehicle for a license plate that did not match the vehicle, a pick-up truck. This pick-up was located in a back alley in the Mountview area. Upon approaching the pick-up truck, RCMP observed the male driver, a 23-year old male from Red Deer, of the stolen car from earlier in the area and placed him under arrest. A second male, a 28-year-old male from Red Deer, was detained by police. The stolen car from earlier at 12:45 p.m., was observed nearby by RCMP.
The second male fled the area and RCMP pursued on foot. The second male climbed onto the roof of Mountview School. Police contained the school and surrounding area and waited for the RCMP Police Dog Service (PDS) to assist.
While waiting for RCMP PDS, police learned that there were two employees inside the school and they were evacuated. Before RCMP PDS' arrival, the second male attempted to break into the school by going down a vent in the ceiling; however, he became stuck in the vent for a period of time until he was located by RCMP PDS. The male surrendered, exited the vent and was taken into police custody.
The 28-year-old male who became stuck in the vent sustained serious but non-life threatening injuries that required he be taken to hospital for emergency medical treatment.
The 23-year-old male remains in police custody pending a judicial hearing.
Red Deer City RCMP's investigation into this incident continues and charges are pending against both males.
Further updates will be provided when additional information becomes available.
Police face questions over delays in storming Texas school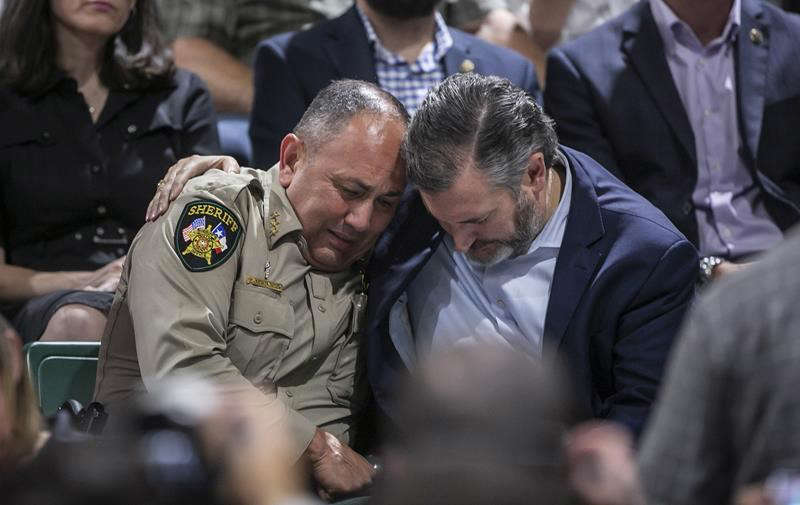 UVALDE, Texas (AP) — Law enforcement authorities faced questions and criticism Thursday over how much time elapsed before they stormed an Uvalde elementary school classroom and put a stop to the rampage by a gunman who killed 19 children and two teachers.
Investigators were also unable to say with any certainty whether an armed school district security officer outside Robb Elementary exchanged fire with the attacker, 18-year-old Salvador Ramos, when he first arrived on Tuesday.
The motive for the rampage — the nation's deadliest school shooting since Newtown, Connecticut, a decade ago — remained under investigation, with authorities saying Ramos had no known criminal or mental health history.
During the siege, which ended when a Border Patrol team burst in and shot Ramo to death, frustrated onlookers urged police officers to charge into the school, according to witnesses.
"Go in there! Go in there!" women shouted at the officers soon after the attack began, said Juan Carranza, 24, who watched the scene from outside his house, across the street from the school.
Texas Department of Public Safety Director Steve McCraw said Wednesday that 40 minutes to an hour elapsed from when Ramos opened fire on the school security officer to when the tactical team shot him.
But a department spokesman said later that authorities could not give a solid estimate of how long the gunman was in the school.
"The bottom line is law enforcement was there," McCraw said. "They did engage immediately. They did contain (Ramos) in the classroom."
Meanwhile, a law enforcement official familiar with the investigation said the Border Patrol agents had trouble breaching the classroom door and had to get a staff member to open the room with a key. The official spoke on the condition of anonymity because he was not authorized to talk publicly about the investigation.
Javier Cazares, whose fourth grade daughter, Jacklyn Cazares, was killed in the attack, said he raced to the school when he heard about the shooting, arriving while police were still gathered outside.
Upset that police were not moving in, he raised the idea of charging into the school with several other bystanders.
"Let's just rush in because the cops aren't doing anything like they are supposed to," he said. "More could have been done."
"They were unprepared," he added.
Carranza had watched as Ramos crashed his truck into a ditch outside the school, grabbed his AR-15-style semi-automatic rifle and shot at two people outside a funeral home, who ran away uninjured.
Lt. Christopher Olivarez of the Department of Public Safety told CNN that the school security officer outside was armed and that initial reports said he and Ramos exchanged gunfire. "But right now we're trying to corroborate that information," Olivarez said.
After entering the school, Ramos barricaded himself in a classroom and began to kill.
Carranza said the officers should have entered the school sooner.
"There were more of them. There was just one of him," he said.
On Wednesday night, hundreds packed the bleachers at the town's fairgrounds for a vigil. Some cried. Some closed their eyes tight, mouthing silent prayers. Parents wrapped their arms around their children as the speakers led prayers for healing.
Before attacking the school, Ramos shot and wounded his grandmother at the home they shared.
Neighbor Gilbert Gallegos, 82, who lives across the street and has known the family for decades, said he was puttering in his yard when he heard the shots.
Ramos ran out the front door and across the yard to a truck parked in front of the house and raced away: "He spun out, I mean fast," spraying gravel in the air, Gallegos said.
Ramos' grandmother emerged covered in blood: "She says, 'Berto, this is what he did. He shot me.'" She was hospitalized.
Gallegos said he had heard no arguments before or after the shots, and knew of no history of bullying or abuse of Ramos, whom he rarely saw.
Lorena Auguste was substitute teaching at Uvalde High School when she heard about the shooting and began frantically texting her niece, a fourth grader at Robb Elementary. Eventually she found out the girl was OK.
But that night, her niece had a question.
"Why did they do this to us?" the girl asked. "We're good kids. We didn't do anything wrong."
___
Bleiberg reported from Dallas.
___
More on the school shooting in Uvalde, Texas: https://apnews.com/hub/school-shootings
Jake Bleiberg, Jim Vertuno And Elliot Spagat, The Associated Press
Calgary man who admitted to participating in terrorism activity to be sentenced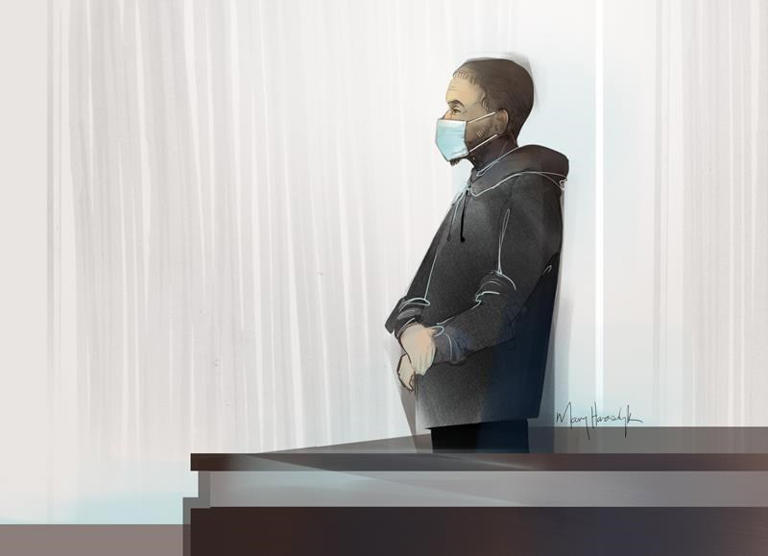 CALGARY — A man who admitted to terrorism-related acts with the militant group Islamic State is to be sentenced today in a Calgary courtroom.
Hussein Borhot, who is 36, has pleaded guilty to one count of participating in terrorism group activity between May 9, 2013, and June 7, 2014, as well as to kidnapping for a terrorist group while in Syria.
RCMP arrested him in July 2020 after a seven-year investigation.
An agreed statement of facts read in court last month said Borhot travelled to Syria through Turkey to join the Islamic State.
The statement said he signed up as a fighter, received substantial training and excelled as a sniper, but did not tell his wife or father before the trip.
Court heard that Borhot revealed much of the information to an undercover officer after he returned to Canada.
This report by The Canadian Press was first published May 26, 2022.
The Canadian Press