Central Alberta family desperate for a miracle… Looking for a hero
This post has been submitted by the mother of a young Central Alberta father.  He moved to Calgary years ago to be closer to medical care.   His wife grew up in Sylvan Lake and Lacombe.  Together they're raising 2 children and unfortunately their future is uncertain.  
From Julie. 
You may or may not have seen a desperate plea from a Central Alberta family trying to save a loved one's life.  This is the kind of situation that requires a really large number of people to help out.  You never know who's going to step forward and become someone's hero.  The key is, they have to know about the situation before they can act on it.  So.. here's a bit of information about this
Alex's Journey
Having a baby is supposed to be a wonderful time in your life. Alex was born looking healthy; however, it all went wrong for him at 22 months of age.
After being rushed by his Father and I by car to our nearby city hospital, Alex was hospitalized for 5 days with a 105 degree fever, which nothing would bring down. Alex was in so much pain, screaming a blood curdling sound that made you think someone was murdering this poor baby slowly.
Once at hospital he was whisked away to try to identify the problem. They told us he was a mess inside and needed to be airlifted to Sick Children's Hospital. Once there it became a series of surgeries and a lengthy hospital stay. His kidneys were being affected by a blockage he had developed.
By age four he lost one kidney and again needed several hospital visits and surgeries to help save his other kidney. The doctors explained that Alex has Chronic Renal Failure and would eventually need a kidney transplant. At age 8 we almost lost him again due to a potassium overload in his remaining kidney that gradually slowed his heart dangerously. We made another trip to Sick Children's Hospital to get his levels back down before his heart stopped.
Through all these hardships Alex always remained a tough little guy. Now as a 29-year-old with a loving wife and 2 little ones, the time has come for our son and he is in need of a kidney.
My name is Julie, I am his mother and I have said from the beginning of this journey that I will give my kidney. That being said, it would be wise to have more donors that are willing as well to help him have a greater chance of success. His older brother has also volunteered, so please help us give Alex and his family a happy, healthy life.
Julie (mom)
If you have Blood Type O and this something you could do, our family would be so grateful to have the chance to keep him in our lives and give him the opportunity to watch his children grow up. Anyone can be tested to see if they are a match. You will need Alex's full name so please visit the Facebook Group we have set up and reach out to our admin/s. https://www.facebook.com/groups/708888052863495/
To Get Tested: 403 944 4635
Ann's story: having someone to talk to and guide me to be healthier really helped!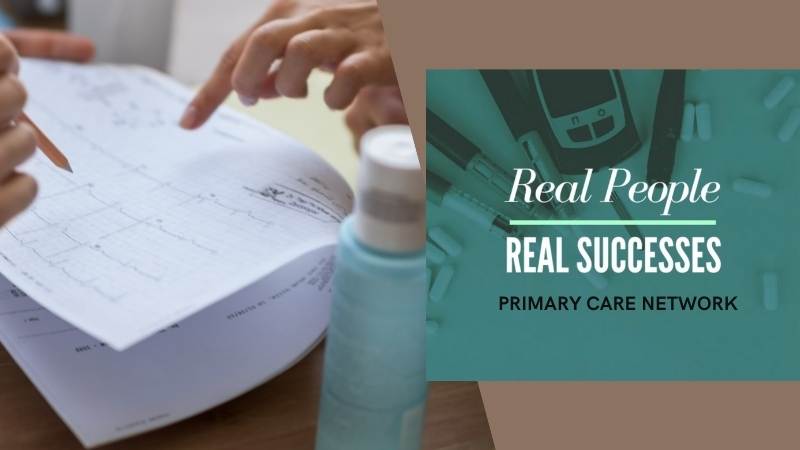 Ann shared her story of working with the PCN nurse towards better health. "I was diagnosed in November 2019 with diabetes and our doctor suggested that if I could lose about 10-15 lbs then I probably would not need to go on medication. He suggested a time frame around end of February and that he would contact a nurse for me to consult with. This was a bit of a shock and I wasn't sure I would be able to lose so much in such a short time.
We had recently moved from BC to Alberta to be closer to our grandchildren after we both retired. Within 4 months of arriving and lucky enough to get registered with a new doctor my husband found out that he had prostate cancer and a blood cancer called Polycythemia Vera. This just blew us both away. He had no symptoms of any of these diseases. So, for almost all of 2019 we were constantly in at the Cancer Clinic at Red Deer or the Imaging Clinic. This took a huge toll on both of us. I developed high blood pressure, my anxiety level was through the roof, wasn't sleeping, had ocular migraines and I was also trying to get my weight loss going. I felt I was falling apart.  I didn't realise at the time that all this was contributing to my being overweight.
I have been a weight watcher member for around 25 years. Had some success then every few years I would go back again but in 2014 after I retired, I decided to try again and along with a friend I lost 22lbs and got down to 130lbs for (5ft) person, I felt good. I kept this off until late 2018. Right now, I am back at 150lbs.
Just being able to talk to the PCN nurse was such a good help for me mentally as I felt I had no one to talk to who understood what I was going through. She helped me understand a lot about diabetes and every month that we met my blood level was decreasing and I was losing a few pounds. However, when my husband was told that his potassium was a bit high, I had to restructure our meals. So, everything he had to avoid was what I was supposed to eat.  The nurse connected me with a dietitian who immediately told me to stop "dieting" as this was stressing me out even more than before. Just to make sure that I still ate sensibly, did some exercise and to put the scale away and only weigh myself once a month. This has really helped, and I am starting to sleep better, I don't feel nearly as anxious and I have a more positive outlook. I realise that I will eventually lose a few pounds, I might not get back to my 130lbs, but it will take time and I'm fine with that.
I think if I had been back in BC, I would have been able to talk to my friends about what I was going through and I might have got some help quicker. Sharing your feelings is not easy but it sure helps. I appreciated the PCN nurse listening and helping me make a plan to improve my mental as well as my physical health." 
To learn more about the RDPCN programs, visit www.reddeerpcn.com
There's another way to end the pandemic. Doctors can knock covid out with treatment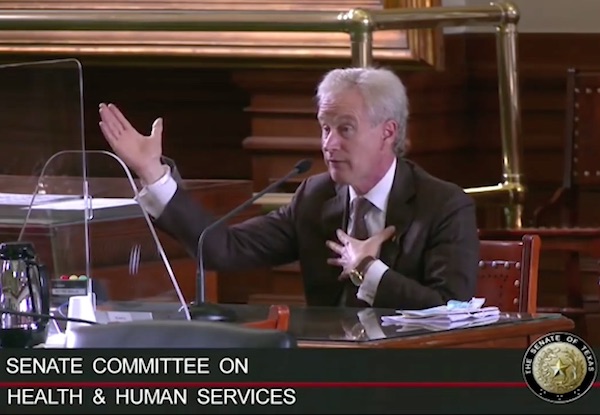 While every doctor who treats patients needs to see this video, so does anyone who fears getting a positive diagnosis.  Covid-19 is treatable and if you or your loved one gets the dreaded diagnosis, you can and should demand access to treatment.  For those at highest risk of severe illness, it will increase the chances of a positive outcome by 85%.
COVID-19 is not only killing people, it's destroying businesses, crushing dreams, and wreaking havoc on mental health.  It's also driving a serious wedge between neighbours, communities, and society as a whole.  As Canadians helplessly watch what some are calling a race between covid variants and the effectiveness of widespread vaccination, most are unaware there's another way out of this disaster, and doctors hold the key.
In this incredible testimony, leading medical researcher Dr. Peter McCullough addresses the Texas Senate Health and Human Services Committee.  The most widely published medical scholar in the world in his expertise, Dr. McCullough is an expert in the field of heart and kidney, an editor of two major journals, and an accomplished research scholar.
In this remarkable address you'll hear that doctors haven't been given any real instruction on how to treat patients in the time between a positive diagnosis and a week or two later when some become seriously ill.  It's not well publicized yet, but Dr. Peter McCullough is doing all he can to let the medical community know by treating positive covid cases early, they can reduce the number of covid patients heading to the hospital by 85% !  The medical trials are legitimate.  The documentation on early onset treatment is verified.
Within two days of this testimony (March 10) the Texas Senate introduced legislation to mandate information on early treatment be provided to every positive covid-19 patient.  The key now is for doctors to act.
Here is Dr. McCullough's recent presentation at the Capitol building in Austin, Texas.