Caution Urged On Icy City Trails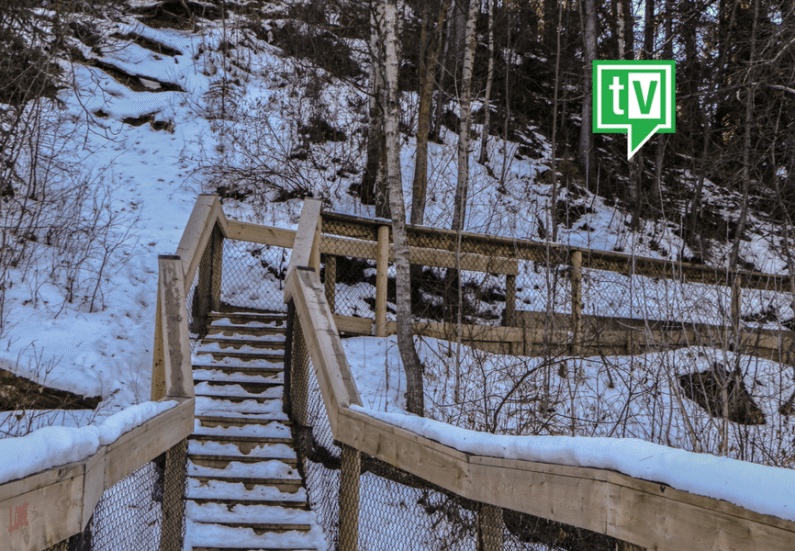 Written by Sheldon Spackman / Photo by Lindsay Wiebe
Red Deerians are being urged to use caution while using the City's trail system right now. Icy conditions are prevalent throughout many parts of the network and could result in a slip or fall if care is not taken or the proper footwear not used.
City officials say in many cases, the packed snow on the trails has melted and refrozen, creating the icy conditions. The City clears snow and manages ice along 23 km of the 120 km of trail within its park system. The remaining 98 kilometers of trails within the park system are not cleared of snow or ice in the winter. Although these sections of trails are not maintained, they offer opportunities for cross-country skiing, snowshoeing, or fat biking in the winter.
Residents are encouraged to use the maintained trails and avoid park staircases, boardwalks and trails with packed snow and ice if possible.
The City has provided a map of the winter maintained trails at this link here:
http://www.reddeer.ca/media/reddeerca/about-red-deer/map-catalogue/parks-and-trails/Winter-Trail-Snow-Clearing-2016.jpg
New report details missed chances to stop Uvalde shooting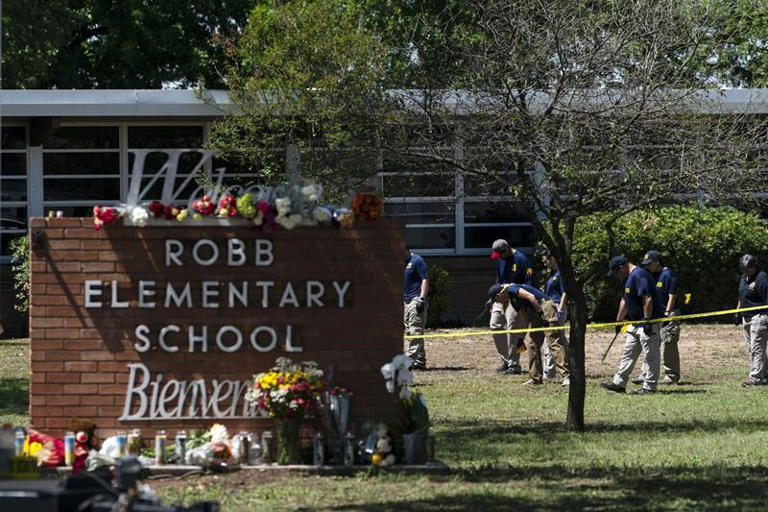 AUSTIN, Texas (AP) — A police officer armed with a rifle watched the gunman in the Uvalde elementary school massacre walk toward the campus but did not fire while waiting for permission from a supervisor to shoot, according to a sweeping critique released Wednesday on the tactical response to the May tragedy.
Some of the 21 victims at Robb Elementary School, including 19 children, possibly "could have been saved" on May 24 had they received medical attention sooner while police waited more than an hour before breaching the fourth-grade classroom, a review by a training center at Texas State University for active shooter situations found.
The report is yet another damning assessment of how police failed to act on opportunities that might have saved lives in what became the deadliest school shooting in the U.S. since the slaughter at Sandy Hook Elementary School in 2012.
"A reasonable officer would have considered this an active situation and devised a plan to address the suspect," read the report published by the university's Advanced Law Enforcement Rapid Response Training program.
Authors of the 26-page report said their findings were based off video taken from the school, police body cameras, testimony from officers on the scene and statements from investigators. Among their findings:
— It appeared that no officer waiting in the hallway during the shooting ever tested to see if the door to the classroom was locked. The head of Texas' state police agency has also faulted officers on the scene for not checking the doors.
— The officers had "weapons (including rifles), body armor (which may or may not have been rated to stop rifle rounds), training, and backup. The victims in the classrooms had none of these things."
— When officers finally entered the classroom at 12:50 p.m. — more than an hour after the shooting began — they were no better equipped to confront the gunman than they had been up to that point.
—"Effective incident command" never appears to have been established among the multiple law enforcement agencies that responded to the shooting.
The gunman, an 18-year-old with an AR-15-style semi-automatic rifle, entered the building at 11:33 a.m. Before that a Uvalde police officer, who the report did not identify, saw the gunman carrying a rife toward the west hall entrance. The officer asked a supervisor for permission to open fire, but the supervisor "either did not hear or responded too late," the report said.
When the officer turned back toward the gunman, he already gone inside "unabated," according to the report.
The report is one of multiple fact-finding reviews launched in the aftermath of the worst school shooting in Texas history. A committee formed by Texas legislators has also interviewed more than 20 people, including officers who were on the scene, behind closed doors for several weeks. It is unclear when they will release their findings.
It follows testimony last month in which Col. Steven McCraw, director of the Texas Department of Public Safety, told the state Senate that the police response was an "abject failure." He pinned particular blame on Chief Pete Arredondo, saying that as on-scene commander the Uvalde schools police chief made "terrible decisions" and stopped officers from confronting the gunman earlier.
Arredondo has tried to defend his actions, telling the Texas Tribune that he didn't consider himself the commander in charge of operations and that he assumed someone else had taken control of the law enforcement response. He said he didn't have his police and campus radios but that he used his cellphone to call for tactical gear, a sniper and the classroom keys.
According to he report released Wednesday, Arredondo and another Uvalde police officer spent 13 minutes in the school hallway during the shooting discussing tactical options, whether to use snipers and how to get into the classroom windows.
"They also discussed who has the keys, testing keys, the probability of the door being locked, and if kids and teachers are dying or dead," the report read.
McCraw said police had enough officers and firepower on the scene of the Uvalde school massacre to have stopped the gunman three minutes after he entered the building, and they would have found the door to the classroom where he was holed up unlocked if they had bothered to check it.
A lawyer for Arredondo and a spokeswoman for the Uvalde city police department did not immediately respond to requests for comment. Arredondo is on leave from his job with the Uvalde Consolidated Independent School District and resigned from his position as a city councilor last week.
Public leaders, including Texas Gov. Greg Abbott, initially praised the police response in Uvalde. Abbott said officers reacted quickly and ran toward the gunfire with "amazing courage" to take out the killer, thereby saving lives. He later said he was misled. In the days and weeks after the shooting, authorities gave conflicting and incorrect accounts of what happened. The fallout has driven recriminations and rifts between local at state authorities. On Tuesday, Uvalde Mayor Don McLaughlin and state Sen. Roland Gutierrez released a letter asking Abbott to move administration of a victims relief fund from the local prosecutor's office to the Texas Department of Emergency Management. They wrote that they've received numerous complaints about District Attorney Christina Mitchell Busbee, "including the failure to timely deliver victim's compensation resources to those in need.″
Busbee's office declined to comment Wednesday.
___
Bleiberg reported from Dallas.
___
Find more AP coverage of the Uvalde school shooting: https://apnews.com/hub/uvalde-school-shooting
Paul J. Weber And Jake Bleiberg, The Associated Press
Agent: Top NHL goalie prospect sent to Russian military base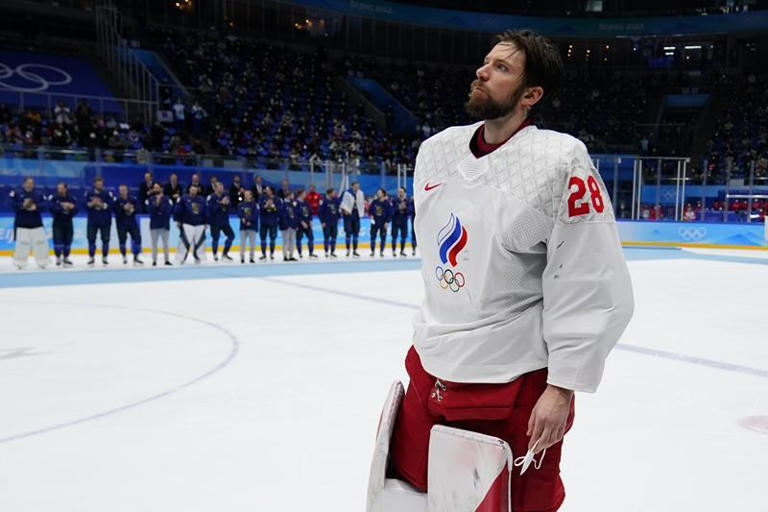 Philadelphia Flyers goaltending prospect Ivan Fedotov, who reportedly was picked up by law enforcement in Russia last week ahead of a planned move to the U.S., is now at a remote military base in northern Russia, his agent said Tuesday.
The agent, J.P. Barry, spoke with The Associated Press amid speculation about Fedotov's well-being. The situation raised fresh concerns over whether Russian players will be willing or able to join National Hockey League teams that draft them this week as the war in Ukraine continues.
The 25-year-old Fedotov is considered one the top goaltenders in the world outside the NHL, and the Flyers expected him to compete for a spot on their roster next season. He won the silver medal as the Russians' starting goalie at the Beijing Olympics in February and led CSKA Moscow to the Gagarin Cup as KHL champion.
He was a seventh-round pick of the Flyers in 2015 but has since played in Russia, with CSKA retaining his rights. The NHL and KHL do not have a transfer agreement for players and Fedotov was eligible to sign with Philadelphia in May only because he did not have an existing contract in Russia for next season.
CSKA, whose name translates to "Central Sports Club of the Army," was founded as the Soviet army's hockey team in 1946 and still has traditional ties to the military.
The first sign something had gone wrong for Fedotov came Friday. Russian media said he was picked up by law enforcement outside a hockey rink in his home city of St. Petersburg, where he'd been filming a documentary with a TV crew, and taken to a military enlistment center. Local news site Fontanka reported he was suspected of evading compulsory military service required of Russian men.
Alexei Ponomaryov, a lawyer representing Fedotov, told Russian news agency RIA Novosti on Saturday that Fedotov had been taken to a military hospital with apparent stress-induced gastritis. Ponomaryov said he and Fedotov's relatives had not been allowed to visit.
The Russian Defense Ministry hasn't commented on Fedotov's location. Russian newspaper Sport Express published Monday what it said were photographs showing Fedotov at a military base in Severodvinsk, a naval city with shipyards on Russia's north coast, though there have been conflicting reports about exactly where he is.
"We have a draft in line with the law, so any emotional commentaries would be utterly inappropriate," Kremlin spokesman Dmitry Peskov said Monday when asked about Fedotov's case. "There are certain reasons for deferments and various ways of undergoing military service for athletes."
Russia was aiming to conscript more than 130,000 men for a year of military service this spring. The law allows for 21-month alternative civil service in facilities like hospitals for those who object to military service, but requests can often be ignored. In theory, Russian men can be conscripted between the ages of 18 and 27, though some never serve at all.
Russians often seek to avoid or delay being drafted with medical or educational exemptions, and athletes are no different. Some arrange to be signed up with universities on years-long programs of distance learning while they continue their sports careers.
The military also has special units for elite-level athletes who can keep competing while they serve. The defense ministry boasted of numerous athletes with military ranks competing at recent Olympics in sports ranging from judo to skiing.
The NHL and Flyers general manager Chuck Fletcher have said the team is aware and investigating. As recently as last week, Fletcher said he expected Fedotov to compete for a spot on the roster next season.
___
More AP NHL: https://apnews.com/hub/nhl and https://twitter.com/AP_Sports
The Associated Press