Canadian Liquified Natural Gas (LNG) is the Cleaner Fuel Alternative that Asian Markets Want and Need – CPW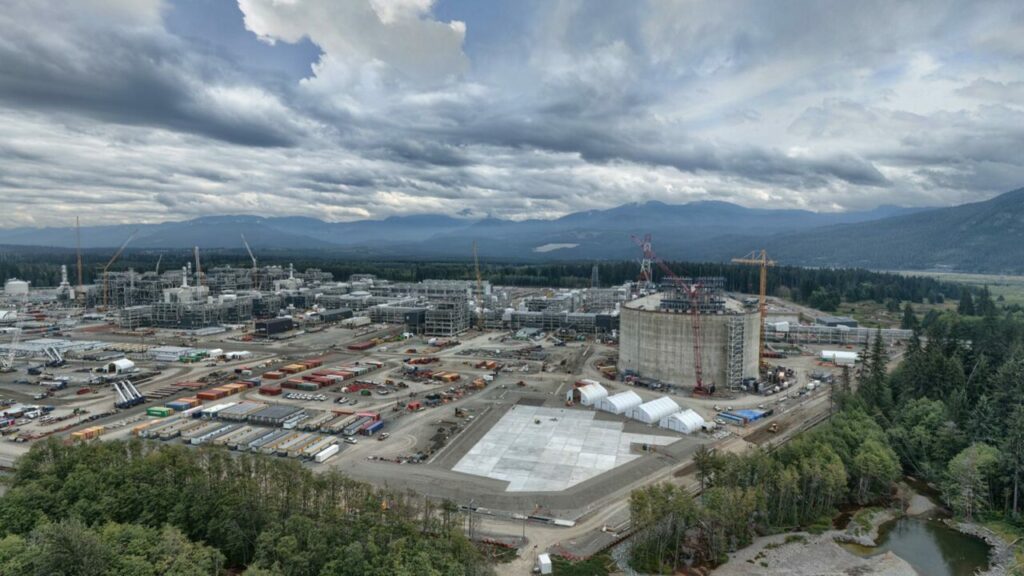 Trans Mountain LNG Terminal Expansion
A woman in rural China gets ready to make dinner. She starts with food prep, then reaches for her fuel source to begin cooking.
Her options: likely wood or coal.
As she cooks, she is probably not aware that nearly half a million people in China who cook with wood or coal have an increased risk of major eye diseases that lead to blindness.
This was detailed in a University of Oxford study that also showed nearly half of the world's population (that's 3.8 billion people) is exposed to household air pollution from cooking with "dirty" solid fuels like wood or coal.
Even if she knew all this, what other choice would she have? Everyone has to prepare food for their family.
Poor air quality and its effect on human health is a significant cost to consider when using coal, but there are others as well, such as greenhouse gas emissions.
When burned for energy, coal releases carbon dioxide into the atmosphere. If you shift from thinking about the individual cooking at home to large-scale coal burning for electricity generation, the problem becomes a major environmental concern — and a significant contributing factor to climate change.
How big is the problem?
Coal power plants produce 20% of global greenhouse gas emissions, more than any other single source, says the International Energy Agency (IEA).
This issue is important to us because that woman cooking at home could be any one of us. The difference is, we have options. With energy demand continuing to grow, the IEA reports that many countries feel they have little choice but to continue generating power with coal.
Furthermore, Canada Powered by Women research (which captures the opinions of 24% of all women in Canada) shows that the vast majority (84%) personally care about tackling climate change through global greenhouse gas (GHG) emission reduction.
So, what exactly is the solution to this problem? It's choice.
The solution for regions of the world that don't have access to different types of energy is to provide alternatives to what they have today. One choice can, and should, be Canadian liquified natural gas (LNG).
(Assuming, that is, Canadian suppliers are supported enough by regulatory environments to produce and export this resource. More on this later…)
Many parts of the world — particularly Asia — want to replace coal with cleaner energy like LNG. Foreign markets such as Japan, Korea, Malaysia, and China are interested in turning to Canada as their source, over countries with less-than-stellar environmental and human rights records (not to mention uncertain political structures).
"We have incredible volumes of lower-carbon gas in B.C., and it represents an important new source of energy," says Teresa Waddington, vice president, corporate relations at LNG Canada. "Canada is politically stable in an increasingly energy security-conscious world. We have good infrastructure and good systems in place to make sure that we are able to produce very, very reliably."
It's not just industry players who are on board with exporting our energy resources to foreign markets, either.
The majority of Canadian women we asked consider it important to supply ethical and responsibly produced oil, as well as LNG, internationally.
Canada is primed to take its cleaner energy options to the world — we just need the ability to get it to market.
Canadian LNG: The Same Energy for Half the Emissions
Markets around the world are interested in LNG over coal for good reason. It has half the emissions of coal for the same output of energy.
But in some Asian countries, coal-burning plants are being built at a lightning-fast pace because populations and manufacturers need rapid access to energy, Reuters reports.
"If we can displace current and future energy electricity generation and power generation with LNG, we're taking a massive step forward," Waddington says.
Beyond being a cleaner molecule, Canadian LNG is particularly attractive because it's produced ethically and safely, thanks in part to strict industry regulations.
"We have the lowest methane emissions leakage anywhere in the globe," Waddington notes.
And this is in part because Canada has highly stringent requirements for managing methane leakage — which can lead to greenhouse gas emissions and is a common concern about this kind of fuel.
"If you look across the spectrum of environment, social, governance (ESG), Canadian LNG is made with human rights at the forefront," says Waddington.
With Support, Canada Can Lead the Global LNG Opportunity
Canada has the potential to pull ahead as a global leader in the production and export of clean energy to foreign markets — a move that would play an important role in reducing global emissions, facilitating a prosperous Canada economy and providing for those in need at home and abroad.
But that will only happen if governments offer LNG projects the support they need in the form of utility infrastructure investments and clear and fast permitting, Waddington says.
As an example, partnerships with local hydro providers to power LNG facilities is one way provincial governments can lower the carbon intensity of processing and exporting the fuel, she says.
Then of course, there's also the potential of government incentives that inspire more investment in LNG facilities, as well as in technologies that support the production of an ever-cleaner natural gas molecule.
With technology and innovation in Canada advancing all the time, Waddington is optimistic about the opportunity ahead.
"We're going to see Canada continue to emerge as world-leading in some of the ways that we can [reduce emissions] — as long as we keep up this momentum, supported by government."
About Canada Powered by Women
Uniting Women Through Bold Conversations
Canada Powered by Women represents Canadian women who believe sound energy policies are vital for the continuing economic prosperity of our country. We're driven by the unshakable belief that a better world is possible and we can make it happen… together. Visit our website HERE for more information and JOIN OUR COMMUNITY.
Premier Smith reacts to Liberal Government's announcement on new methane reduction targets at COP 28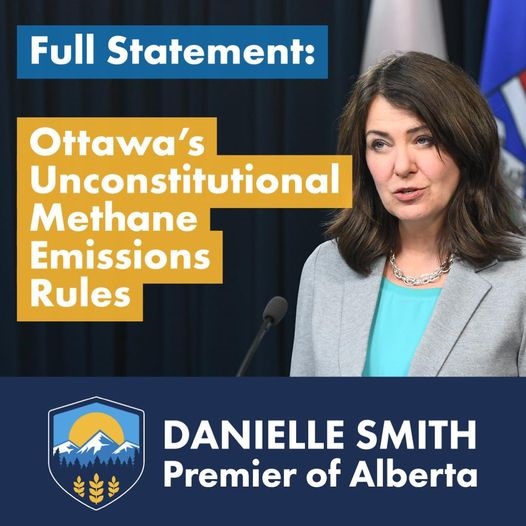 Federal methane emissions targets: Joint statement
"Once again, the federal government is setting unrealistic targets and timelines. Infrastructure can only be updated as quickly as technology allows. For example, Alberta will not accept nor impose a total ban on flaring at this time, as it is a critical health and safety practice during production. Any regulation that completely prohibits this is putting lives at risk"
Premier Danielle Smith and Minister of Environment and Protected Areas Rebecca Schulz issued the following statement on the federal government's proposed methane emissions regulations:
"The federal government has unilaterally established new methane emissions rules and targets to help win international headlines. Instead of building on Alberta's award-winning approach, Ottawa wants to replace it with costly, dangerous and unconstitutional new federal regulations that won't benefit anyone beyond Environment and Climate Change Minister Steven Guilbeault's post-office career.
"Managing emissions from Alberta's oil and gas industry is our constitutional right and responsibility, not Ottawa's, and we are getting the job done. Using a province-led approach, Alberta has already reduced methane emissions from the oil and gas sector by 45 per cent – hitting our target three years early – and we're just getting started.
"Meanwhile, not only is it illegal for Ottawa to attempt to regulate our industries in this manner, Ottawa also hasn't even hit one of its past arbitrary and unscientific emissions targets largely because it has little to no credible expertise regulating the natural resource, agricultural and other industry sectors in this space.
"Ottawa could have helped us keep reducing emissions with joint incentive programs in line with Alberta's Emissions Reduction and Energy Development Plan. It could have listened to the Supreme Court's declaration that the Impact Assessment Act was unconstitutional and abandoned this kind of arrogant and ineffective scheme. Instead, these new regulations threaten our successful province-led approach and impede good work that's already underway.
"Once again, the federal government is setting unrealistic targets and timelines. Infrastructure can only be updated as quickly as technology allows. For example, Alberta will not accept nor impose a total ban on flaring at this time, as it is a critical health and safety practice during production. Any regulation that completely prohibits this is putting lives at risk. A total ban would also be costly, resulting in shut-ins and loss of production.
"This approach will also cost tens of billions in infrastructure upgrades, yet Ottawa has provided virtually no financial support to do so. Thousands of Albertans could be put out of work in the coming years due to these costly regulations. A federal government willing to invest $37.7 billion into just three battery plants in Ontario and Quebec cannot credibly refuse to provide tax credits and financial incentives for producers in Alberta and Saskatchewan to assist with achieving a carbon-neutral economy by 2050.
"For years, Alberta, not Ottawa, has done the hard work and achieved results. We strongly support reducing methane emissions and have invested tens of millions into developing these technologies. Minister Guilbeault must work with us, and not against us, to keep cutting methane emissions and charting a course for carbon neutrality by 2050.
"Given the unconstitutional nature of this latest federal intrusion into our provincial jurisdiction, our government will use every tool at our disposal to ensure these absurd federal regulations are never implemented in our province."
Alberta's Methane Target Reached Early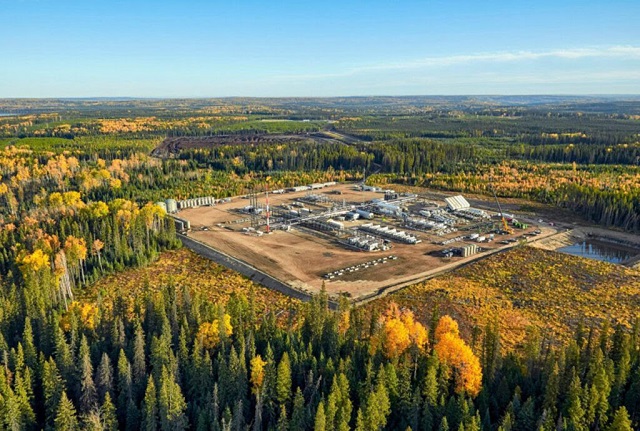 Gas processing plant in northwest Alberta, courtesy of EnergyNow
Courtesy of ENERGYminute
See more articles and infographics from ENERGYminute HERE
---
In a pat-yourself-on-the-back moment, Alberta's oil and gas industry successfully achieved a 45 percent reduction in methane emissions, surpassing the province's mandated target ahead of schedule.
Background: Alberta was the first province in Canada to commit to a 45 percent reduction in methane emissions from the oil and gas sector by 2025, based on 2014 levels. Spoiler alert: Alberta achieved its methane mission three years early.
Their targeted approach to reducing methane emissions from flaring, venting and fugitives has become an example globally, earning national and international awards for its effectiveness and cost-efficiency.
Alberta strong: The government credited the early success to close collaboration with the industry, implementing early action programs such as carbon offsets, tough regulations for all facilities, and enhanced leak detection and repair methods.
Minister of Environment Rebecca Schulz highlighted that this made-in-Alberta approach not only achieved the goal three years ahead of schedule but also resulted in roughly $600 million in savings for the industry compared to the proposed federal program.
Getting the job done: Alberta allocated $57 million from the Technology Innovation and Emissions Reduction fund for methane emissions programs, including:
$25 million in rebates to companies adopting emissions reduction equipment.
$17 million supporting alternatives to detecting and quantifying emissions.
$15 million to help small- and medium-sized operators assess methane reduction opportunities.
Overall, the initiatives eliminated 16.6 million tonnes of carbon dioxide equivalent from the atmosphere.
Looking ahead: Alberta is committed to building on this momentum and collaborating with industry experts to determine the next steps in their emissions reduction journey, aligning with the goal of carbon neutrality by 2050.