"Years in the Making" – The First Legal Psychedelic Assisted Therapy Treatment Conducted in Calgary
Poor mental health among Canadians is still rampant across the country. The traditional means to treat the various issues many suffer from have only offered ways to manage and mitigate symptoms with long-term dosing. Now in the beginning months of 2021, with a large majority of society isolating in their homes both with and without family members around them, mental health across the board continues to be a growing issue.
To offer some pretext into the world of science-driven research on psychedelics, one can argue that the first legal study of assisted psychedelic therapy conducted at John Hopkins University back in 2000, lead by head researcher Roland Griffiths was the first credible research in thirty years. It investigated the benefits of using psilocybin, an active hallucinogenic found in 'magic mushrooms', in assisted therapeutic sessions. The results of this study were published in July of 2006, referred to as a landmark study that alone opened the door to similar studies to capture legal status with confidence in this treatment method.
As mentioned by clinical psychologist Jordan Peterson whilst speaking about this study passing regulatory and ethics committees, stated "I think its a testament to Griffiths stature as a researcher that it was allowable ". In regards to public opinion about this study, the message that may prove to be a priority in the near future is that these studies are based on open science, with participants, staff and community observers reviewing the post-therapy session results and each study bears witness to a rigorous review process by health professionals.
There have been multiple legal studies granted throughout the US and Europe over the last decade. Other non-profits in Canada have assisted in exemption applications for the use of psychedelics, such as the first four palliative patients in Canada to be approved to use psilocybin in British Columbia, the ongoing study of MDMA assisted therapy in Vancouver to treat PTSD and the continued research of ketamine for therapeutic uses in Montreal, to name a few. The University of Toronto was the first Canadian educational institution to be granted legal permission in collaboration with Toronto Centre for Psychedelic Science (TCPS), and Cybin Corp to study these chemicals further for various treatment methods.
And here we are, with an important distinction for Albertans.
Released through Newswire on December 30th, the ATMA Journeys Centre, in collaboration with the SYNTAC Institute was the first private company in Alberta to be granted legal permission under a recent 'Health Canada Section 56 Exemption' to provide psychedelic-assisted therapy treatment to one candidate. Noted by David Harder, Co-CEO of ATMA and Executive Director of SYNTAC Institute,
"This first successful treatment has been years in the making. The expansion of ATMA Journey Centers will create the ability for psychedelic-assisted therapy to be made accessible to thousands of Canadians as the government continues to acknowledge and support the evidence-based science and real-life outcomes that are arising from this approach."
The results from the first treatment are referred to as blowing past expectations for this one candidate. For the unaware, psychedelics have been proven in multiple studies to have substantial benefits for individuals who require palliative care, suffering from mental health issues such as depression and anxiety. However, more substantiated data has been with individuals who have been given a life-threatening diagnosis. Where psychedelics cannot cure disease, it can offer these individuals a way to manage their thoughts and emotions during the most difficult time for any individual.
The results from the first-ever Canadian candidate who was given a terminal cancer diagnosis experienced a transformed outlook on his situation. The initial psychedelic-assisted treatment was conducted on Friday, Jan 1st, 2021 and preliminary outcomes have been noted as 'extremely positive'.
According to Mr. White, the first candidate accepted in the study had endured 3 years of cancer treatments. After his initial psychedelic experience, he mentions,
"I would say that 50% of the extreme anxiety and depression I have been feeling just disappeared immediately. I suddenly feel at peace within, and for the first time in years, I feel physically and mentally relaxed."
The press release included some remarks from Mr. White's family and partner, who themselves saw a transformation in his mind towards his current situation. His partner Rebecca states,
"It's as if something has completely flipped a switch," she mentions, "We are absolutely gobsmacked at the impact that a single therapeutic psilocybin journey has had thus far."
She continues, "[Mr. White] is able to be more present than he has been in almost three years, telling me he loves me and being loving with our dogs. He is suddenly smiling, happy and carefree. I feel like I have my partner back".
None of this would have been possible without the hard work from both teams at ATMA Journeys Centre and the SYNTAC Institute. Greg Habstritt, the president of ATMA and communications director for the SYNTAC Insitute, speaks upon the work of his colleagues, Health Canada, and what this could mean for countless Canadians.
"Canada is emerging as a global leader in responding to the tsunami of mental and emotional health issues individuals are facing. This is an imminent crisis that faces not just our country but the global population, and we're optimistic that Health Canada will continue to lead the way with legislative and regulatory changes that bring comfort and relief to many more Canadians."
We are still in the early stages of understanding psychedelics. It is challenging to condense all of the research studies conducted over the past 20 years. For decades, psychedelics have held a societal perception that has been perceived to be subhuman, a detriment to human health and as addictive as other class A street drugs, such as cocaine.
According to a number of respected scientists and New York Times best selling author, 'psychonaut' Michael Pollan, this is inherently false. We as humans fear what we do not understand, and we can now move into a broader understanding of the seeming 'magical' benefits of psychedelics to mental health, managing life-threatening diagnoses and expanding our understanding of consciousness.
About the ATMA Journeys Centers Inc.
ATMA is a Canadian company focused on delivering effective and innovative healing and transformative experiences that leverage the potential of psychedelic medicine to awaken the inner healer and allow a deeper connection with self, with others and with the beauty of our world. For more information, visit www.atmajourney.com.
About the Syntac Insititute
SYNTAC Institute is a non-profit organization located in Calgary, Alberta with a mission to bring the healing and transformative power of psychedelic medicine and psychedelic-assisted therapy to Canadians. SYNTAC has been a leader in building the psychedelic community in Canada, including ongoing monthly discussions and the Catalyst Psychedelic Conference. For more information, visit www.syntacinstitute.com.
[Quotes are cited from two releases published on December 30th and January 1st through Newswire.]
For more stories, visit Todayville Calgary
B.C. Lions chase down Calgary Stampeders with 41-40 comeback win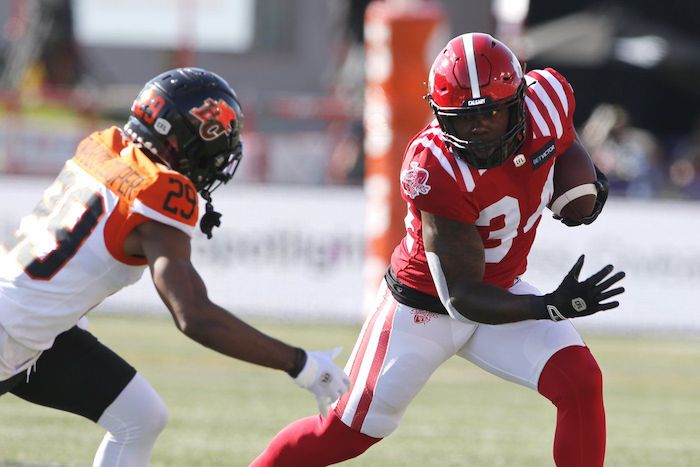 By Donna Spencer in Calgary
B.C. Lions quarterback Nathan Rourke threw for 488 yards and engineered a 41-40 comeback win Saturday over the Calgary Stampeders.
The 24-year-old from Victoria recovered from two early interceptions, which the Stampeders converted into touchdowns, running for a pair of short-yardage touchdowns and throwing a pair of touchdown passes in the exciting CFL contest.
Completing 39 of 52 pass attempts, Rourke broke his own single-game passing record by a Canadian following the 477 yards he posted in last week's win over Edmonton.
"There's going to come a time in my life when I'm going to look back and realize how fortunate I was to be able to play with him," Lions receiver Bryan Burnham said. "I'm just excited to be a part of it."
Sean Whyte's 25-yard field goal with two seconds left in the game capped the Lions' comeback.
The Stampeders led by nine points midway through the fourth quarter when Peyton Logan scored on an electric 99-yard kick return, but the Lions chewed through that deficit.
"It wasn't pretty by any means but we found a way to win, but I'm proud of the guys for staying together and finding a way," Rourke said. "At this point, I'm just trying to help this team win in any way possible."
Rourke threw touchdown passes to Burnham and Dominique Rhymes. Whyte also kicked field goals from 19, 38 and 23 yards.
University of Calgary alumnus Jalen Philpot scored his first CFL touchdown, as did defensive lineman Folarin Orimolade on an interception return for Calgary.
Shawn Bane had a touchdown catch and Rene Paredes kicked field goals from 28, 53, 32 and 51 yards in front of an announced 22,229 at McMahon Stadium.
The Lions (7-1) and Stampeders (5-3) rank second and third respectively in the CFL's West Division behind the Winnipeg Blue Bombers (9-1).
Calgary and B.C. conclude their season series with a home-and-home Sept. 17 in Calgary and Sept. 24 in Vancouver.
Bo Levi Mitchell became the Stampeders' all-time leader in passing yards with an eight-yard throw on Calgary's opening drive.
He needed just six yards to vault over Henry Burris (32,191) and reach that milestone in his 10th season and 116th game with Calgary. Burris played 118 games for the Stampeders.
After two straight games without a touchdown pass, Mitchell threw two Saturday. The Stampeders quarterback completed 18 of 32 pass attempts for 206 yards and was interception-free, but he was unhappy with Calgary's inability to finish the Lions off.
"Bad penalties, bad decisions. Everybody, from sidelines to the guys on the field, everybody was terrible," Mitchell said. "It was a bad second half. You score 40 points, you can't lose a game."
Calgary led 40-31 with just over six minutes to play following Logan's kickoff return for a major.
The Lions would not go quietly, however, with Burnham's 33-yard catch under double coverage taking B.C. to Calgary's 10-yard line with just under three minutes to play.
Rourke collected his seventh rushing touchdown this season on a one-yard carry for B.C. to trail by just two points.
Calgary opted to punt instead of insert Paredes for a 55-yard field goal attempt with a minute-and-a-half to play.
"I get nervous anything 50-plus especially with their returner back there," Stampeders head coach Dave Dickenson explained. "We had in our mind around 51, 52 maxed out. He did hit one because the wind kind of switched.
"I just felt we had a good plan. We just didn't get them stopped."
The Lions still faced a long field for a winning field goal starting from their own six-yard line, but Cameron Judge's roughing-the-passer penalty shortened it for the visitors.
Rourke engineered a nine-play, 86-yard drive to put Whyte in field-goal range.
The Lions trailed by 12 points when B.C. linebacker Ben Hladik recovered Dedrick Mills' fumble on Calgary's 34-yard line in the final minute of the third quarter.
Rourke overthrew Lucky Whitehead in the end zone leaving Whyte a 23-yard field goal to make.
But Rourke's 54-yard touchdown pass to Burnham behind coverage with seven minutes left in the game pulled the Lions within two points of the lead.
Calgary parlayed a pair of Rourke interceptions into a 20-3 lead by the first minute of the second quarter, when Orimolade ran his first career pick back 28 yards to score.
Rourke rallied with a pair of scoring drives — sandwiched around a Paredes 32-yard field — but the Stampeders would score again before the half.
B.C.'s David Menard's roughing-the-passer penalty moved Calgary to the Lions' 24-yard line, where Mitchell promptly threw to Bane dashing into the end zone for a 30-18 lead at halftime.
Paredes was wide from 51 yards in the final minute of the half, but split the uprights from the same distance early in the third quarter for Calgary's 33-18 lead. Whyte was good from 38 yards midway through the quarter to cut the deficit.
Rourke scored his first rushing touchdown of the night with a one-yard plunge in the second quarter.
After Orimolade's pick-six, Rourke quickly marched the Lions downfield and threw a 30-yard pass to Rhymes in the end zone to score.
Paredes' 53-yard field goal, which matched his season's longest, gave the hosts a 13-3 lead with four minutes remaining in the opening quarter.
After Nick Statz picked off Rourke on B.C.'s second drive of the game, Mitchell's second pass was a 19-yard throw to Philpot in the end zone to score.
The clubs traded field goals on early drives in the first quarter.
This report by The Canadian Press was first published Aug. 13, 2022.
City of Calgary says it could cost millions to repair damage to municipal building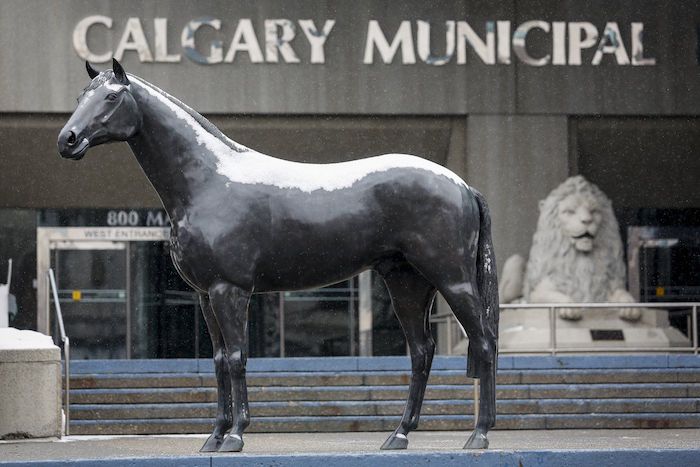 Calgary – City officials say it could cost more than two million dollars to repair the Calgary Municipal Building after someone broke in and set fires that triggered the sprinkler system earlier this month.
Carla Male, who's the acting city manager, says in a news release that there's extensive water damage on three floors of the building.
It includes the equipment on those floors and the building itself.
Male says it will be several months before the final bill is in, but the initial review shows it could cost between $1.3 and $2.2 million.
The tally includes the emergency response required to minimize the damage as well as the relocation of services and restoration of the building, furniture and equipment.
The city expects 80 per cent of the costs to be covered by insurance.
Alberta's police watchdog continues to investigate the arrest of a man who's accused of breaking into the building on Aug. 2.
The Alberta Serious Incident Response Team has said that police tried to talk to the man, but were unsuccessful.
It says several officers fired non-lethal weapons and the man was arrested with the help of a dog team.
ASIRT says the man was transported to hospital after "sustaining significant injury" during that arrest.
This report by The Canadian Press was first published Aug. 12, 2022.