"Years in the Making" – The First Legal Psychedelic Assisted Therapy Treatment Conducted in Calgary
Poor mental health among Canadians is still rampant across the country. The traditional means to treat the various issues many suffer from have only offered ways to manage and mitigate symptoms with long-term dosing. Now in the beginning months of 2021, with a large majority of society isolating in their homes both with and without family members around them, mental health across the board continues to be a growing issue. 
To offer some pretext into the world of science-driven research on psychedelics, one can argue that the first legal study of assisted psychedelic therapy conducted at John Hopkins University back in 2000, lead by head researcher Roland Griffiths was the first credible research in thirty years. It investigated the benefits of using psilocybin, an active hallucinogenic found in 'magic mushrooms', in assisted therapeutic sessions. The results of this study were published in July of 2006, referred to as a landmark study that alone opened the door to similar studies to capture legal status with confidence in this treatment method. 
As mentioned by clinical psychologist Jordan Peterson whilst speaking about this study passing regulatory and ethics committees, stated "I think its a testament to Griffiths stature as a researcher that it was allowable ". In regards to public opinion about this study, the message that may prove to be a priority in the near future is that these studies are based on open science, with participants, staff and community observers reviewing the post-therapy session results and each study bears witness to a rigorous review process by health professionals. 
There have been multiple legal studies granted throughout the US and Europe over the last decade. Other non-profits in Canada have assisted in exemption applications for the use of psychedelics, such as the first four palliative patients in Canada to be approved to use psilocybin in British Columbia, the ongoing study of MDMA assisted therapy in Vancouver to treat PTSD and the continued research of ketamine for therapeutic uses in Montreal, to name a few. The University of Toronto was the first Canadian educational institution to be granted legal permission in collaboration with Toronto Centre for Psychedelic Science (TCPS), and Cybin Corp to study these chemicals further for various treatment methods. 
And here we are, with an important distinction for Albertans.
Released through Newswire on December 30th, the ATMA Journeys Centre, in collaboration with the SYNTAC Institute was the first private company in Alberta to be granted legal permission under a recent 'Health Canada Section 56 Exemption' to provide psychedelic-assisted therapy treatment to one candidate. Noted by David Harder, Co-CEO of ATMA and Executive Director of SYNTAC Institute,
 "This first successful treatment has been years in the making. The expansion of ATMA Journey Centers will create the ability for psychedelic-assisted therapy to be made accessible to thousands of Canadians as the government continues to acknowledge and support the evidence-based science and real-life outcomes that are arising from this approach."
The results from the first treatment are referred to as blowing past expectations for this one candidate. For the unaware, psychedelics have been proven in multiple studies to have substantial benefits for individuals who require palliative care, suffering from mental health issues such as depression and anxiety. However, more substantiated data has been with individuals who have been given a life-threatening diagnosis. Where psychedelics cannot cure disease, it can offer these individuals a way to manage their thoughts and emotions during the most difficult time for any individual. 
The results from the first-ever Canadian candidate who was given a terminal cancer diagnosis experienced a transformed outlook on his situation. The initial psychedelic-assisted treatment was conducted on Friday, Jan 1st, 2021 and preliminary outcomes have been noted as 'extremely positive'. 
According to Mr. White, the first candidate accepted in the study had endured 3 years of cancer treatments. After his initial psychedelic experience, he mentions,
"I would say that 50% of the extreme anxiety and depression I have been feeling just disappeared immediately. I suddenly feel at peace within, and for the first time in years, I feel physically and mentally relaxed."
The press release included some remarks from Mr. White's family and partner, who themselves saw a transformation in his mind towards his current situation. His partner Rebecca states,
 "It's as if something has completely flipped a switch," she mentions, "We are absolutely gobsmacked at the impact that a single therapeutic psilocybin journey has had thus far." 
She continues, "[Mr. White] is able to be more present than he has been in almost three years, telling me he loves me and being loving with our dogs. He is suddenly smiling, happy and carefree. I feel like I have my partner back". 
None of this would have been possible without the hard work from both teams at ATMA Journeys Centre and the SYNTAC Institute. Greg Habstritt, the president of ATMA and communications director for the SYNTAC Insitute, speaks upon the work of his colleagues, Health Canada, and what this could mean for countless Canadians.
"Canada is emerging as a global leader in responding to the tsunami of mental and emotional health issues individuals are facing. This is an imminent crisis that faces not just our country but the global population, and we're optimistic that Health Canada will continue to lead the way with legislative and regulatory changes that bring comfort and relief to many more Canadians."
We are still in the early stages of understanding psychedelics. It is challenging to condense all of the research studies conducted over the past 20 years. For decades, psychedelics have held a societal perception that has been perceived to be subhuman, a detriment to human health and as addictive as other class A street drugs, such as cocaine. 
According to a number of respected scientists and New York Times best selling author, 'psychonaut' Michael Pollan, this is inherently false. We as humans fear what we do not understand, and we can now move into a broader understanding of the seeming 'magical' benefits of psychedelics to mental health, managing life-threatening diagnoses and expanding our understanding of consciousness.  
About the ATMA Journeys Centers Inc.
ATMA is a Canadian company focused on delivering effective and innovative healing and transformative experiences that leverage the potential of psychedelic medicine to awaken the inner healer and allow a deeper connection with self, with others and with the beauty of our world.  For more information, visit www.atmajourney.com.
About the Syntac Insititute
SYNTAC Institute is a non-profit organization located in Calgary, Alberta with a mission to bring the healing and transformative power of psychedelic medicine and psychedelic-assisted therapy to Canadians. SYNTAC has been a leader in building the psychedelic community in Canada, including ongoing monthly discussions and the Catalyst Psychedelic Conference. For more information, visit www.syntacinstitute.com.
[Quotes are cited from two releases published on December 30th and January 1st through Newswire.]
For more stories, visit Todayville Calgary
The Americans Are Buying Into Solar So Much Harder Than We Are
Stand Together Against Bullying – Pink Shirt Day 2021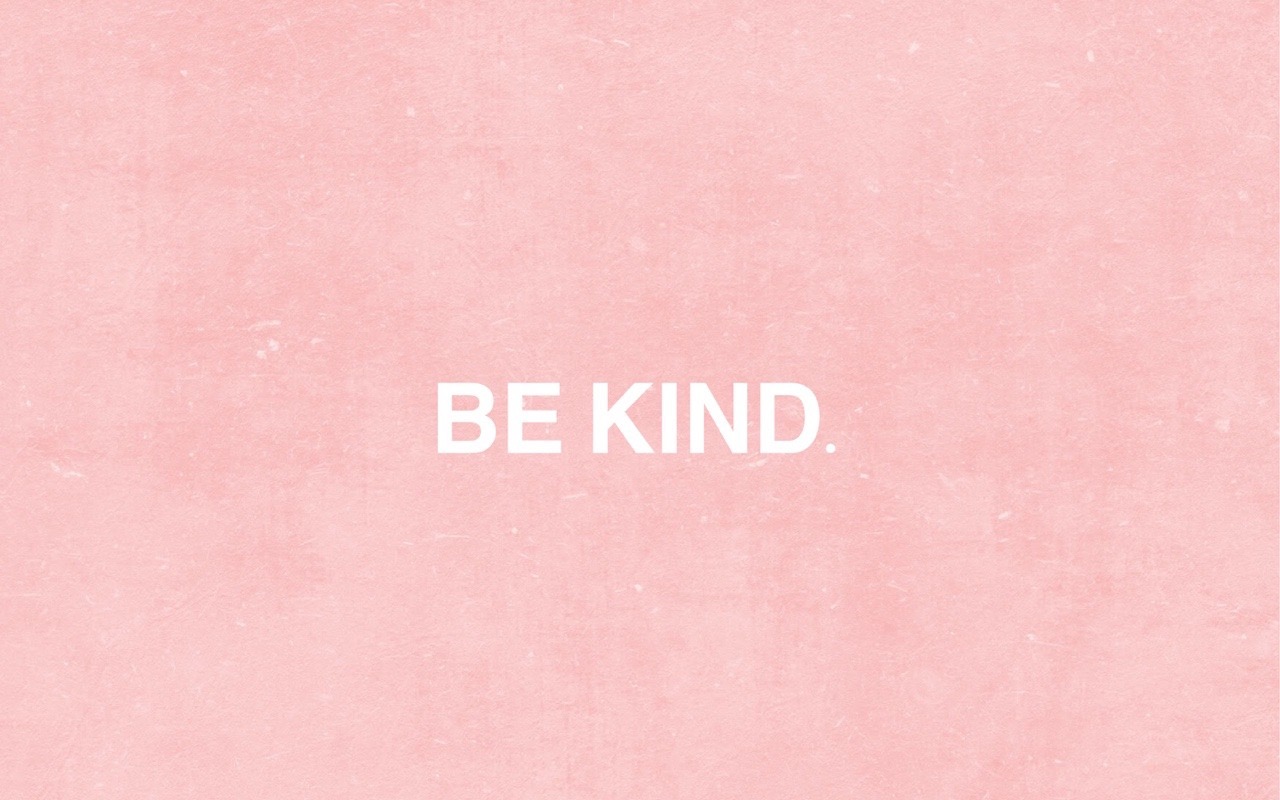 Wednesday, February 24, 2021 is the 14th annual Pink Shirt Day, a globally recognized movement to end bullying in all its forms and encourage the growth of a global community built on acceptance and support regardless of sex, age, background, gender identity, sexual orientation or cultural differences. 
Pink Shirt Day originated in 2007 in the eastern Canadian province of Nova Scotia, in a local story that captured national – and eventually international – attention, when a new 9th grade student walked in on the first day of school wearing a pink polo shirt. 
Travis Price and David Shepherd are the two young men responsible for unintentionally launching the global pink shirt movement. According to Price and Shepherd, a group of students were physically and verbally bullying the young man for wearing pink to school. As senior students, Price and Shepherd saw the situation as an opportunity to set an example and take a stand against bullying in their school.
That night the two went and purchased 75 pink tank tops and released a call on social media (MSN messenger at the time) encouraging their fellow students to show up at school the next day wearing pink. According to Price, in a school of roughly 1000 students, "700 to 850 kids showed up wearing pink. It was incredible." 
Since 2007, the movement has gained exponential traction and is now recognized in communities all around the world as individuals come together in an international display of solidarity against the devastating impacts of bullying.
The global movement to end bullying has led to the creation of countless local, national and internationally available resources, but there is still a long way to go.

Bullying Canada identifies 4 distinct types of bullying: verbal, physical, social and cyber. Short term and long term effects of bullying vary based on each situation, and can lead to damaging and dangerous outcomes for victims, friends, bystanders and countless others. While commonly associated with children and young adults in school, bullying impacts individuals of all ages and backgrounds in many areas of life, including the workplace.
Statistics released by Safe Canada revealed that 47% of Canadian parents have at least one child that has experienced bullying, while approximately 33% of the population experienced bullying as a child, and 33% of teenagers reported being bullied recently. Furthermore, around 40% of Canadians reportedly experience bullying in the workplace on a weekly basis.
If you, or someone you know is struggling with bullying, reaching out is the first step. You are not alone, and help is available. Extensive networks of resources exist in Alberta and across Canada to provide support, aid and solutions for those experiencing bullying. 
For support from Bullying Canada, call (877) 352-4497, or email [email protected]
The Alberta 24-hour Bullying Helpline can be reached at 1-888-456-2323, or the online Bullying Helpline Chat can be accessed here.
For more resources on how to identify a bullying situation, get help, or help someone in need, visit https://www.alberta.ca/bullying-how-to-help-others.aspx.
For more stories, visit Todayville Calgary.