Will Nenshi Seek a Fourth Term in the 2021 Calgary General Election?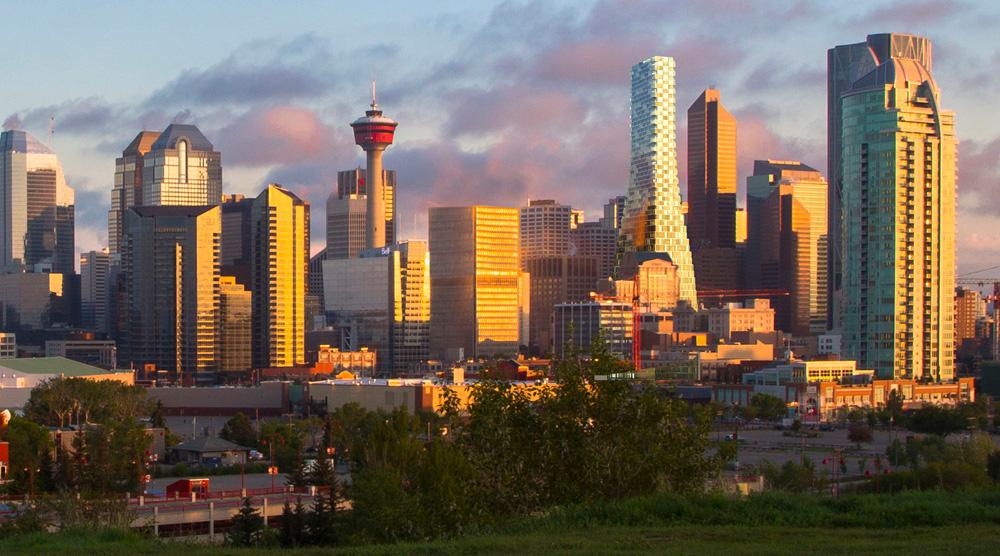 After a tumultuous 2020, characterized by public outcries and wavering political leadership, the Calgary General Election is scheduled to take place on October 18, 2021. Nominations opened on January 4, and will close on September 20, one month before the election. 
The Calgary race currently features 9 prospective candidates who have announced their intentions to run for the position of mayor in October. The majority of these announcements were expressed on social media, however, the City of Calgary website currently lists only 2 official mayoral candidates who have submitted their forms. 
James Desautels announced his candidacy early, in August 2020. 
Ward 11 Councilor Jeromy Farkas announced his candidacy in September 2020, along with Emile Gabriel and previous candidate Larry Heather.
Brad Field announced his intent to run on November 18th, 2020. 
Chibunna Theodore Ogbonna, who goes by Teddy, also announced his intent to run in November 2020. 
Shaoli Wang shared his intent to run in December 2020. 
 Most recently, Ward 3 Councilor Jyoti Gondek announced her intent to run on Wednesday, January 13th, along with former president of the Kerby Centre for seniors, Zane Novak, who announced his intent to run on Wednesday morning. 
Naheed Nenshi, who has held the position of Mayor in Calgary since his election in 2010, has yet to announce his intentions for this year's race. He has expressed uncertainty regarding running for a fourth term in the city, and was reported by Global News in December simply stating, "It's bad procrastination on my part, but we are dealing with a pandemic and nobody's got time for politics right now. We have to be focused on public health." Officials are expecting Nenshi to announce his plans soon.  
Similar to the Canadian Federal model, Calgary's current political structure does not impose a term limit on government officials, meaning the mayor can hold office as long as he maintains the popular vote. Councilor Joe Magliocca proposed introducing term limits in 2018, which would restrict mayors and city councilors to serving a maximum of 3 terms. However, following a controversial debate, the motion was defeated by council. 
Following the havoc of 2020, this year's race promises to be an interesting one. The candidates advocate for disparate approaches to economic recovery in the wake of COVID-19's detrimental effects on the local business landscape and Calgary communities. It is unclear whether Calgarians desire for strong political leadership in the midst of deeply uncertain times will manifest in the re-election of our current mayor should he choose to run once again, or in the election of a new candidate to lead Calgary into a prosperous future. Only time will tell.
For more stories, visit Todayville Calgary.
'It kind of clicks:' Text4Hope program helps with depression, anxiety during pandemic
EDMONTON — Kiara Robillard says she was in a really bad place.
During the start of the COVID-19 pandemic, after she was struck by a truck and her spine broke in two places, she moved home to Alberta from California.
"That put a real damper on my life for quite awhile," says the 25-year-old, who's unemployed and living in Edmonton.
"I was depressed, anxious, losing touch with reality, and I was desperate for help."
A few months ago, she says her doctor recommended she subscribe to an Alberta Health Service text-messaging program designed to provide mental-health support during the COVID-19 pandemic.
It's called Text4Hope.
Participants receive one text message every morning for three months. After that, they can subscribe for a further six months.
Robillard selects a message of hope on her cellphone. "This one's my favourite: 'We often think that motivation leads to behaviour. The opposite is also true. Engaging in activities can increase your motivation.'
"I struggle with motivation so just seeing it written out in plain English … it kind of clicks."
Vincent Agyapong, a clinical professor of psychiatry at the University of Alberta in Edmonton, founded the program.
"Text4Hope is a program that allows individuals to subscribe to receive daily supportive text messages to help people deal with stress, anxiety and depression during the COVID pandemic," he says.
"When people are feeling stressed, anxious and depressed, they become preoccupied with doom and gloom.
"Once you are in this mental state you receive this positive message of hope, which momentarily disrupts your negative pattern of thinking."
Agyapong says the messages are crafted by psychologists, therapists and psychiatrists.
Another example of a message sent to subscribers: "When bad things happen that we can't control, we often focus on the things we can't change. Focus on what you can control; what can you do to help yourself (or someone else) today?"
The idea for Text4Hope came from a similar texting service Agyapong created after a wildfire tore through Fort McMurray, Alta., in 2016. Text4Mood, which was also promoted by Alberta Health Services, sent similar messages of hope to that community's residents.
Over six weeks with Text4Hope, Agyapong says users reported a 10 per cent reduction in depressive thoughts in comparison to those who didn't get messages.
"When people switch from being preoccupied with the doom and gloom to thinking more of the positive contents of the messages, which changes their thinking pattern, (it) results in reduced stress, anxiety and depression," he says.
More than 52,000 people have subscribed to the program since it started nearly a year ago. It is planning to continue for at least two years.
Agyapong says he has also set up a program that will send similar text messages in Arabic for newcomers, starting in April.
Last month, he started a text service for first responders suffering from post-traumatic stress disorder and he launched one in British Columbia for residents in Indigenous communities who have had multiple traumas. "They had wildfires, then they have flooding and now they have the pandemic," says Agyapong.
Robillard says she is getting therapy and on medication, but Text4Hope comes in handy on days when she feels down.
"It's something that's like a good addition to whatever regimen you have for taking care of your mental health," she says.
"It's there to help me … having a different voice, a different stream of consciousness around me helps."
This report by The Canadian Press was first published March 7, 2021.
—
This story was produced with the financial assistance of the Facebook and Canadian Press News Fellowship
Fakiha Baig, The Canadian Press
Alberta Energy Regulator suspends licences of oil and gas producer that owes $67M
CALGARY — The Alberta Energy Regulator says it is suspending licences for thousands of wells and pipelines after an oil and gas producer failed to bring its operations into regulatory compliance.
The regulator says it has ordered private SanLing Energy Ltd. to suspend its 2,266 wells, 227 facilities and 2,170 pipelines and ensure they are left in a state that's safe for the public and the environment.
It adds the company currently owes $67 million in security to the AER for its assets' end-of-life obligations.
The company has been producing about 4,200 barrels of oil equivalent per day, primarily dry natural gas, said AER spokeswoman Cara Tobin.
It is being asked by the AER to comply with past orders to clean up historic spills and contamination, ensure its emergency response number is working and provide a detailed plan to maintain its assets while they are suspended.
The AER says it issued an order to SanLing in September because of a poor compliance record and its outstanding security issues.
It says it met with the company several times over the past five months to request a plan to come back into compliance but the company's responses proved to be inadequate.
"If SanLing, or any company, wants to do business in Alberta, they must follow our rules," said Blair Reilly, AEB director of enforcement and emergency management, in a news release.
"We cannot allow a company that has ignored the rules continue to operate — that's not in Alberta's interest."
This report by The Canadian Press was first published March 5, 2021.
The Canadian Press