What's going on in India?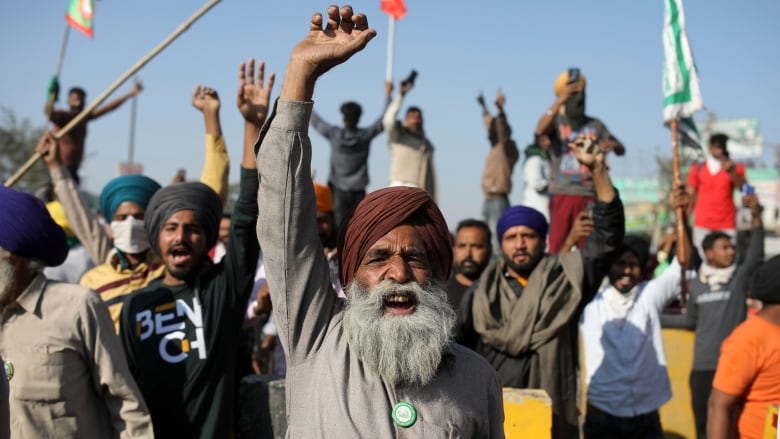 In many places around the world, the global turmoil of 2020 has been deeply exacerbated by accompanying political violence. The United States, Belarus, and India are just a few locations that have faced growing levels of internal violence and discord as political protests have led to dangerous clashes between citizens and governing bodies.
In India, where the COVID-19 pandemic has been rampant throughout the course of 2020, citizens have also experienced ongoing political uncertainty as recent protests against the Narendra Modi government have been met with violence.
The upheaval began in August in response to the Modi government's decision to pass 3 reform laws that would negatively impact local farmers in India's agricultural sector. The Farmers Produce Trade and Commerce Bill, the Farmers Agreement of Price Assurance and Farm Services Bill, and the Essential Commodities Bill were passed on September 20, 2020. These laws, which were allegedly hurried through parliament with little to no regard for the concerns expressed by existing farming organizations in India, serve to ease corporate restrictions and remove regulations put in place to protect farmers and their product.
Although there does appear to be a consensus surrounding the need for reform in India's agricultural sector, the laws passed by the Modi government have been condemned for failing to meet the requirements of a fair, legitimate transition. According to Time, "While the government says the new laws will "empower farmers", unions say the rule changes are not policies they have asked for. Instead they fear that instead of trying to help farmers, the government is opening the door to big corporations who may eventually force them off their land and out of their business."
Peaceful protests then emerged as a public response to the actions of the Modi government. The protests, which originated in Punjab and Haryana as a collaborative movement among Indian farmers, have since mobilized tens of thousands of farmers and supporters from across the country to march on the Indian capital. The protestors flooded New Delhi's main entry points, where they have since set up camps to maintain their position and stand firmly for their cause, requesting the repeal of the 3 reform bills.
Despite the peaceful nature of the protests, where many of the participants are senior members of the community, since September they have been increasingly met with violence from the state. "Protestors have been met with water cannons on some of the coldest winter days Delhi has experienced," Global News reported in December, "along with tear gas, concrete barricades, and some were even beaten with batons." As a result of state-mandated violence and harsh outdoor conditions in Delhi, a total of 65 deaths were reported between November 26, 2020 and January 3, 2021 (1).
Individuals and organizations around the world have since come forward to stand in solidarity with Indian farmers and condemn the acts of violence being perpetrated against them by military and law enforcement.
On Tuesday, January 12, 2021, the Indian Supreme Court announced it was "halting the market-friendly laws until a committee of experts, appointed by the court, could consult with government officials and protesting farmers to try to find a solution to the dispute" (2). However, protestors have expressed initial skepticism following this announcement, and intend to maintain their positions within the protest camps until the laws are repealed.
"It's cold and it's hard to arrange water every morning for a bath," says Shabek Singh, a member of the protests who remains camped in one of the established tent cities, "but we're not going anywhere. We will make this our temple" (3).
For more stories, visit Todayville Calgary.
11 states consider 'right to repair' for farming equipment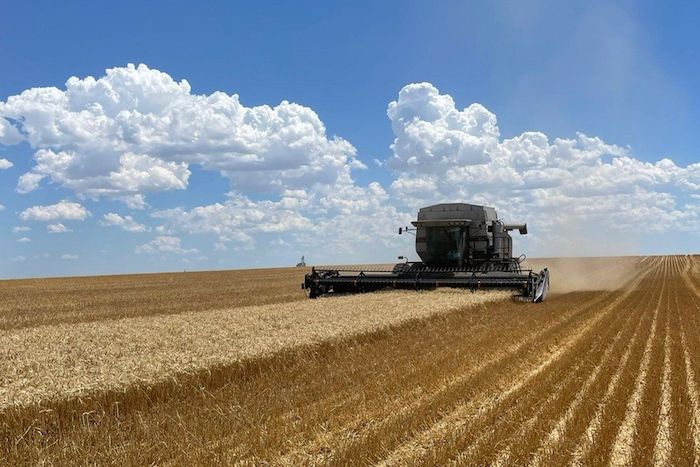 By Jesse Bedayn in Denver
DENVER (AP) — On Colorado's northeastern plains, where the pencil-straight horizon divides golden fields and blue sky, a farmer named Danny Wood scrambles to plant and harvest proso millet, dryland corn and winter wheat in short, seasonal windows. That is until his high-tech Steiger 370 tractor conks out.
The tractor's manufacturer doesn't allow Wood to make certain fixes himself, and last spring his fertilizing operations were stalled for three days before the servicer arrived to add a few lines of missing computer code for $950.
"That's where they have us over the barrel, it's more like we are renting it than buying it," said Wood, who spent $300,000 on the used tractor.
Wood's plight, echoed by farmers across the country, has pushed lawmakers in Colorado and 10 other states to introduce bills that would force manufacturers to provide the tools, software, parts and manuals needed for farmers to do their own repairs — thereby avoiding steep labor costs and delays that imperil profits.
"The manufacturers and the dealers have a monopoly on that repair market because it's lucrative," said Rep. Brianna Titone, a Democrat and one of the bill's sponsors. "(Farmers) just want to get their machine going again."
In Colorado, the legislation is largely being pushed by Democrats while their Republican colleagues find themselves stuck in a tough spot: torn between right-leaning farming constituents asking to be able to repair their own machines and the manufacturing businesses that oppose the idea.
The manufacturers argue that changing the current practice with this type of legislation would force companies to expose trade secrets. They also say it would make it easier for farmers to tinker with the software and illegally crank up the horsepower and bypass the emissions controller — risking operators' safety and the environment.
Similar arguments around intellectual property have been leveled against the broader campaign called 'right to repair,' which has picked up steam across the country — crusading for the right to fix everything from iPhones to hospital ventilatorsduring the pandemic.
In 2011, Congress passed a law ensuring that car owners and independent mechanics — not just authorized dealerships — had access to the necessary tools and information to fix problems.
Ten years later, the Federal Trade Commission pledged to beef up its right to repair enforcement at the direction of President Joe Biden. And just last year, Titone sponsored and passed Colorado's first right to repair law, empowering people who use wheelchairs with the tools and information to fix them.
For the right to repair farm equipment — from thin tractors used between grape vines to behemoth combines for harvesting grain that can cost over half a million dollars — Colorado is joined by 10 states including Florida, Maryland, Missouri, New Jersey, Texas and Vermont.
Many of the bills are finding bipartisan support, said Nathan Proctor, who leads Public Interest Research Group's national right to repair campaign. But in Colorado's House committee on agriculture, Democrats pushed the bill forward in a 9-4 vote along party lines, with Republicans in opposition even though the bill's second sponsor is Republican Rep. Ron Weinberg.
"That's really surprising, and that upset me," said the Republican Wood.
Wood's tractor, which flies an American flag reading "Farmers First," isn't his only machine to break down. His grain harvesting combine was dropping into idle, but the servicer took five days to arrive on Wood's farm — a setback that could mean a hail storm decimates a wheat field or the soil temperature moves beyond the Goldilocks zone for planting.
"Our crop is ready to harvest and we can't wait five days, but there was nothing else to do," said Wood. "When it's broke down you just sit there and wait and that's not acceptable. You can be losing $85,000 a day."
Rep. Richard Holtorf, the Republican who represents Wood's district and is a farmer himself, said he's being pulled between his constituents and the dealerships in his district covering the largely rural northeast corner of the state. He voted against the measure because he believes it will financially impact local dealerships in rural areas and could jeopardize trade secrets.
"I do sympathize with my farmers," said Holtorf, but he added, "I don't think it's the role of government to be forcing the sale of their intellectual property."
At the packed hearing last week that spilled into a second room in Colorado's Capitol, the core concerns raised in testimony were farmers illegally slipping around the emissions control and cranking up the horsepower.
"I know growers, if they can change horsepower and they can change emissions they are going to do it," said Russ Ball, sales manager at 21st Century Equipment, a John Deere dealership in Western states.
The bill's proponents acknowledged that the legislation could make it easier for operators to modify horsepower and emissions controls, but argued that farmers are already able to tinker with their machines and doing so would remain illegal.
This January, the Farm Bureau and the farm equipment manufacturer John Deere did sign a memorandum of understanding — a right to repair agreement made in the free market and without government intervention. The agreement stipulates that John Deere will share some parts, diagnostic and repair codes, and manuals to allow farmers to do their own fixes.
The Colorado bill's detractors laud that agreement as a strong middle ground while Titone said it wasn't enough, evidenced by six of Colorado's biggest farmworker associations that support the bill.
Proctor, who is tracking 20 right to repair proposals in a number of industries across the country, said the memorandum of understanding has fallen far short.
"Farmers are saying no," Proctor said. "We want the real thing."
___
Jesse Bedayn is a corps member for the Associated Press/Report for America Statehouse News Initiative. Report for America is a nonprofit national service program that places journalists in local newsrooms to report on undercovered issues.
New agri-processing tax credit to attract large-scale investment and diversify Alberta economy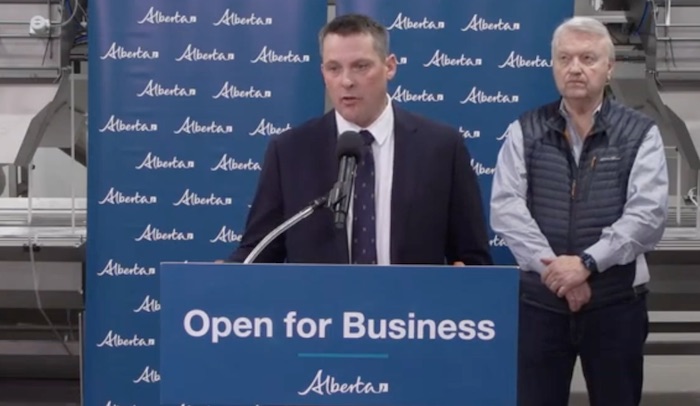 Capitalizing on value-added agriculture
Alberta is introducing a new agri-processing tax credit that will help attract large-scale investment, diversify the economy and create jobs for Albertans.
As provinces and states across North America look to capitalize on the potential of the agri-processing industry, Alberta will build on the province's competitive advantages by launching a new tax credit program in spring 2023. The program will ensure Alberta maintains a competitive edge over other jurisdictions and is able to maximize the number of opportunities that help grow the economy and create jobs.
Budget 2023 will introduce the Alberta Agri-Processing Investment Tax Credit to provide a 12 per cent non-refundable tax credit to support this growth and attract investment. To be eligible, corporations must make a minimum capital investment of $10 million in value-added agri-processing in Alberta.
"Agriculture has been a key part of Alberta's economy for more than 100 years and I'm excited to see this tax credit program roll out so that it continues to be a key part of our economy in the future. Alberta's agricultural producers play an important role in feeding the world and I look forward to seeing further innovation and growth in this sector."
"Alberta has the fundamentals to take our value-added agriculture industry to new heights and meet the increasing global demand for food. The new agri-processing tax credit will allow us to attract large-scale agri-food projects that will help grow our industry, increase opportunities for primary producers, create jobs and feed the world."
As Alberta's oldest industry, agriculture is foundational to the province's economy and identity. Incentivizing large capital investments will ensure the sector remains strong for generations to come and capable of adapting to the economy of the future.
"The Alberta Agri-Processing Investment Tax Credit further positions Alberta as an attractive place to do business. By supporting this quickly evolving and increasingly competitive sector, this government is further encouraging investment that will create jobs and grow Alberta's economy."
"With the introduction of the agri-processing investment tax credit, Alberta has positioned itself to attract more large-scale sector investments than ever before from companies like mine. This is the right way for Alberta's agri-food sector to support diversification, create jobs, compete and win."
"Alberta is widely recognized in the business community for its competitive tax rates, skilled workforce and strong primary agriculture sector. By offering a 12 per cent tax credit to agri-food processors making a minimum investment of $10 million, Alberta is maintaining its status as a top destination for value-added agricultural projects."
"Population growth, a changing climate and increased costs of food are all indicators that food security will be a growing challenge. The new agri-processing tax credit program is a great incentive that will continue to highlight rural Alberta as the home of an innovative agriculture industry that plays a vital role in supporting food production."
Quick facts
Food manufacturing sales reached a record $20.1 billion in 2021 and the sector employed 22,400 Albertans.
The food manufacturing sector was the largest manufacturing industry in the province, accounting for 23.8 per cent of total provincial manufacturing sales in 2021.
Global demand for food is expected to increase by up to 56 per cent by 2050.