Update: Virtual concert raises more than $40K for Cancer Research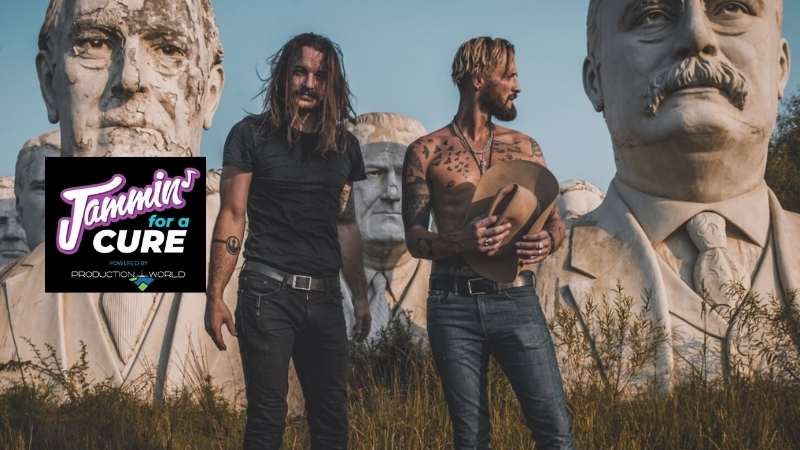 This weekend's Jammin' For a Cure concert raised more the $40,000 for Cancer Research, with funds raised being earmarked for the work of Dr. Michael Chu, a clinician scientist at the Cross Cancer Institute. His research is for a new treatment known as Chimeric antigen receptor (CAR) T-cell therapy.
The 18 hour live performance was a great event. If you missed it, we have the links right here for you.
Friday: Click here
Saturday: Click here.
If you missed the show on the weekend, check it whenever you wish, and share it. The concert featured some really good performance from local, regional, national, and international artists. A highlight for me was El Niven and the Alibi. After doing some crazy tours, one from Tijuana to La Paz, performing fully amplified street concerts, and another from Edmonton to New York, across to L.A. and back to Edmonton. More than 400 shows over 3 years hones your skill, and this trio has a ton of skill.
Here's a video they recently released called Likker. If you like the thoughts of a mash up between a 6'5″ Freddie Mercury, Frank Zappa, Commander Cody, and then you put an old worn telecaster in this volatile combination of a man's hands, and say to him, go out and do something magical, and maybe just a bit crazy, then El Niven should appeal to you. Click here to learn more about El Niven and the Alibi.
Original story from March 26, 2021
I think we can all agree that few of us have been touched more by cancer than any other disease. One of the organizations trying to make a difference is the Cure Cancer Foundation, founded by a group of volunteers with a desire to more directly fund research and treatment programs.
And, what better way to raise money than with live music. Let's face, it's been an awful year without clubs and bars open, and no concerts and festivals. So maybe take a break from Netflix this weekend and take some time and catch some amazing talent, many of whom you've listened to in your favourite venue over the years. Many have been very busy creating new work during this last year and I'm sure you'll hear some excellent new music throughout the weekend. In fact, here's something recent from Brett Kissell.
Jammin' For a Cure is a live concert event taking place over 18 hours, starting tonight at 6 PM when Alberta's own Brett Kissel kicks off a night of great music with artists that include Clayton Bellamy, Martin Kerr, and Jesse Roads. (The full list of talent and the schedule is below).
Saturday, the music begins at noon with Confounded Dials. Some excellent solo artists and bands will perform throughout the day, including Josh Sahunta, Dahlia and the Villains, Stephanie Harpe Experience, Maria Dunn, Stevon Kayla, and John Hewitt.
Alfie Zappacosta kicks of the evening slate of acts Saturday night at 6 PM followed by artists like Hailey Benedict, Bardic Form, Amy Metcalfe, Kesara Kimo and guest Evrlove, and runs right through to 11:40 PM with Canadian Coldwater Revival closing the show.
I have been invited to appear on this bill as well and I'm pretty pumped to strap on a guitar and perform on Saturday at 3:40 PM for a 20 minute set. Having lost my mom to ovarian cancer in 1994, I do what I can to help.
And a big shout out to Jon Beckett and his talented, experienced team at Edmonton's Production World for making all of this possible.
Remember these are free concerts.
Here's the link for Friday (tonight).
Here is the link for Saturday.
Friday Line up
6-6:40 PM Brett Kissel
7-7:40 PM FKB
7:40-8 PM Olivia Rose
8-8:40 PM Clayton Bellamy
8:40-9 PM Stevon and Kayla Artis
9-9:40 PM Martin Kerr
10-10:40 PM Jesse Roads
11-11:40 PM Guitarface
Saturday starting at noon
12-12:40 PM Confounded Dials
12:40-1 PM Tracy Lynn Byrne
1-1:40 PM Josh Sahunta
1:40-2 PM Brenda Dirk
2-2:40 PM Dahlia and the Villains
2:40-3 PM Kaylee Caura-Lee
3-3:40 PM Kane Incognito
3:40-4 PM Lloyd Lewis
4-4:40 PM Stephanie Harpe Experience
4:40-5 PM Maria Dunn
5-5:40 PM Stevon Kayla and the Heavenly Band
5:40-6 PM John Hewitt
6-6:40 PM Alfie Zappacosta
6:40-7 PM Hailey Benedict
7-7:40 PM Bardic Form
7:40-8 PM Amy Metcalfe
8-8:40 PM El Niven and the Alibi
8:40-9 PM Darrell Barr
9-9:40 PM Kesaro and Guest Artist Evrlove
9:40-10 PM Danny Floyd Cole
10-10:40 PM Jusjrdn and DJ Kwake
10:40-11 PM Mightberea
11-11:40 PM Canadian Coldwater Revival
The whole purpose is to raise money. Here's the link to make a donation right now.
As well, there's a host of great silent auction items you can bid on, from autographed jerseys to signed guitars. Click here to get started.
About Cure Cancer Foundation
Cancer doesn't stop. No matter what's going on in the world, Cancer is always there, hurting those we love. Jammin' For A Cure will be raising money for Dr. Michael Chu, a clinician scientist at the Cross Cancer Institute, who is leading the charge with a new treatment known as Chimeric antigen receptor (CAR) T-cell therapy.
This therapy turbocharges the immune system to create killer immune cells that can wipe out cancers. This alters the patient's own cells to be a new "barcode reader" and find the hiding cancer cells. This treatment is predicted to make the most significant difference in blood cancers such as multiple myeloma, leukemia, and lymphoma patients, even those with multiply relapsed cancers.
We want to help fund great research like this to help Albertans, and people everywhere, receive the treatment they need. Your support will provide hope to people who would otherwise die of their cancer – despite all the best-known treatments. You are giving people a better chance of a cancer-free outcome and more time with their families, friends, and loved ones.
Todayville is very happy to support this event. Click here to read more stories on Todayville.
Reducing funding for RCMP on the table for Saskatchewan amid firearm buyback debate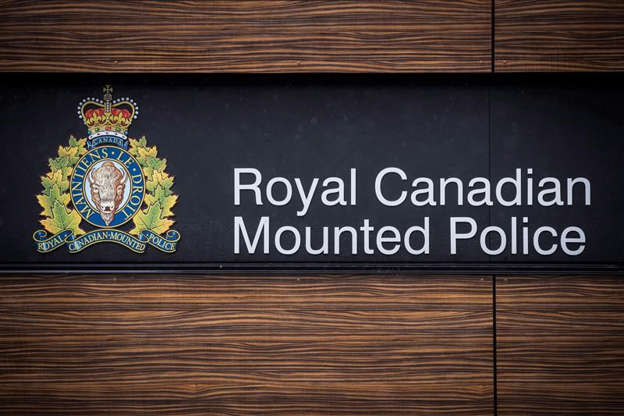 REGINA — Saskatchewan says it would consider reducing its funding for the RCMP if the force was to help the federal government with its proposed firearms buyback program.
Public Safety Minister Christine Tell says all options are on the table, signalling the province will not help Ottawa collect guns it has banned.
"We as a province fund the RCMP to a tune of 70 per cent, so it could even get more interesting," Tell said Thursday.
The Saskatchewan Party government said it is pushing back to protect law-abiding firearms owners from what it views as federal intrusion on its provincial autonomy.
Under Ottawa's proposed firearms buyback program, it would be mandatory for people to have their assault-style firearms rendered inoperable or have them discarded. That could also include centrefire semi-automatic rifles or shotguns designed to accept a detachable magazine that can hold more than five cartridges.
In response, Saskatchewan has introduced its own firearms act to forbid municipalities and police services from receiving federal money to help confiscate firearms.
The proposed law says a municipality, police service or board would have to get written approval from the province's public safety minister before agreeing to support the federal buyback program.
It also states that Saskatchewan's chief firearms officer would enforce which federal agent can or cannot confiscate firearms in the province.
"These legal firearm owners are not the ones committing the crimes," Tell said.
The legislation was tabled Thursday, months after Tell wrote a letter to Assistant Commissioner Rhonda Blackmore, the head of Saskatchewan's RCMP. It stated that the province would not support the Mounties using provincially funded resources to help confiscate firearms.
Alberta, Manitoba and New Brunswick have sent similar letters to their RCMP forces. They have joined Saskatchewan in asking Ottawa to not use up "scarce RCMP and municipal resources" for its buyback program.
In October, Blackmore said Mounties are service providers, not decision-makers, and any decisions over the buyback program are between the federal and provincial governments.
"As the service provider, we would be the individuals that get our information from them," Blackmore told The Canadian Press.
That includes if additional resources would be needed by RCMP once the buyback program rolls out.
"It would depend on the level of expectation, and what that looks like, and what the involvement is if there are additional resources," Blackmore said.
The specific role of the RCMP and the details surrounding the buyback program have not been determined.
On Friday, the Saskatchewan RCMP said it will continue to prioritize front-line services and the safety of communities is its highest priority.
The Saskatchewan Firearms Act also calls for helping firearm owners get fair market value for guns collected through the buyback program and would require all seized firearms to go through forensic and ballistic testing.
The Saskatchewan Wildlife Federation, which advocates for hunters and the protection of the province's hunting heritage, praised the proposed act, saying it would mitigate the "draconian" federal legislation.
There are approximately 115,000 licensed firearms owners in Saskatchewan, 75,000 of whom may be penalized under the federal government's policy. That's about 10 per cent of Saskatchewan's adult population, the province said.
Saskatchewan's NDP Opposition has stood united with the government to denounce the program.
"It does not strike the right balance for Saskatchewan," justice critic Nicole Sarauer said last week in the legislature.
"These amendments are overbroad and capture rifles that have legitimate uses for both hunters and producers in Saskatchewan."
This report by The Canadian Press was first published Dec. 2, 2022.
Mickey Djuric, The Canadian Press
Premier Smith goes on the attack against NDP opposition to the Alberta Sovereignty Act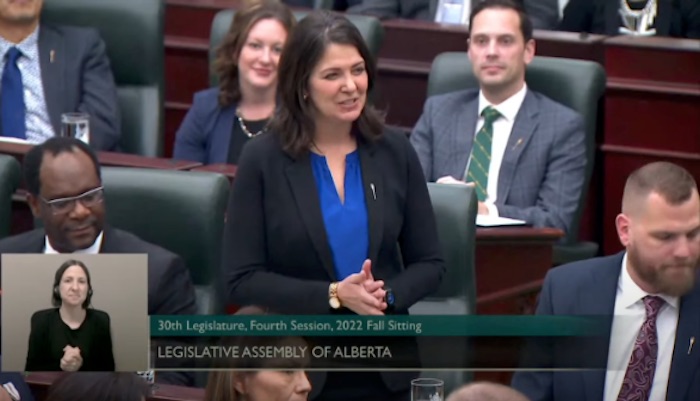 It appears Premier Danielle Smith has had enough of playing defence. In the days since introducing the Alberta Sovereignty Act in the Alberta Legislature this week, Smith has found herself explaining and re-explaining how the Act will survive scrutiny and serve the province well in ongoing battles over issues of contention with Ottawa. Peppered by the media and by the Official Opposition NDP inside and outside the legislature, Smith and her team decided to turn the tables.
The media and the official opposition claim the Sovereignty Act allows laws to be crafted by cabinet members "behind closed doors" after the legislature has declared a federal overreach into provincial jurisdiction.
However that appears to be a confusing opposition tactic since the Sovereignty Act does not require the passing of new laws. Rather, the Province will simply provide reasons for declining to enforce federal laws which (i) intrudes into provincial legislation jurisdiction, (ii) violates the rights and freedoms of Albertans under the Canadian Charter of Rights and Freedoms, or (iii) causes or is anticipated to cause harm to Albertans.
Thursday, Premier Smith took the opportunity during Ministerial Statements to lash out at the opposition leader Rachel Notley for siding with Ottawa instead of Alberta in the struggle to defend provincial rights.