Local artist records original song for Remembrance Day with video showcasing Red Deer's military history
This spring, a singer and songwriter friend of mine from Red Deer, Shelly Dion, came to me with a song idea that had, in her words, been "knocking around in my head for the past 30 years". She said that she really wanted to pay her respects to the people who sacrificed their lives and livelihoods to go to war.
The song is called "Lay Me Down", and it's a very fitting song for this time of year. We decided to get together and record a simple version of the song.  Then I sent her off to see musical wizard, Red Deer's Heath West of Medodius Design.  Heath came up with some excellent improvements and we recorded it in his studio this fall.
As Honorary Colonel of 41 Signal Regiment in Alberta, I'm always looking for opportunities to promote the military, our Regiment's members, and of course at this time of year, to acknowledge the sacrifice made by the men and women who serve in the Canadian Armed Forces. "Lay Me Down" hit all the right notes.
With some help from Counsellor Michael Dawe, long time archivist for the City of Red Deer, I gained access to some wonderful historic photos that helped me to tell the some of the story of Red Deer's military history. At the same time, I wanted to help the members of our Regiment honour the many local members who have volunteered to put their lives and careers on hold to deploy internationally to places like Afghanistan, Golan Heights, Bosnia-Herzegovina, Croatia, and more recently Ukraine and Latvia. This project allowed me to both profile some local history and recognize our more modern history. Thanks to WO Drew Adkins of 41 Signal Regiment for his help in coordinating photos from our wall of fame inside Cormack Armoury.
The above video is the result. Take some time to learn about our local military history. Do you know who Cormack Armoury  is named after? You'll also learn about local members of 41 Signal Regiment (2 Sqn), many of whom actively serve in Armed Forces today. You may even know some them as neighbours, friends, and co-workers.  Please take a moment to acknowledge their service, and on November 11th, with so many restrictions that limit our usual services and ceremonies, please take a moment at 11 AM to be silent and consider how lucky we are to be at peace in our country.
"Lay Me Down" is written and performed by Shelly Dion and produced and engineered by Heath West. Musicians: Bagpipes Glenn MacLeod, acoustic guitar Heath West, electric guitars Lloyd Lewis, drums Phil Liska, Bass Doug Gagnon.
Click to read more on Todayville.
RCMP crack firearms trafficking operation based in Blackfalds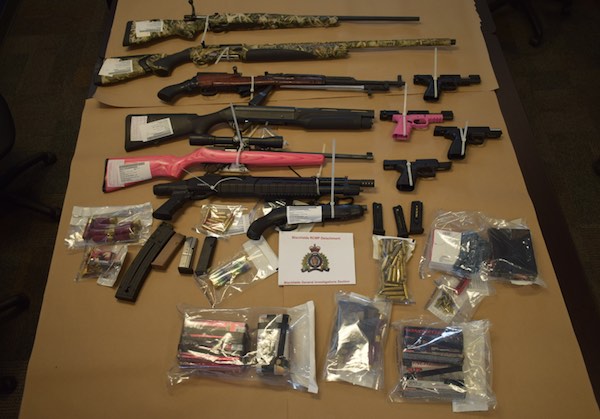 From the Blackfalds RCMP
Blackfalds RCMP – Multi agency attack on firearms trafficking
A comprehensive investigation was initiated in January, and saw at least 11 different partnering detachments, units and agencies collaborating to stop an organized firearms straw buying/trafficking operation.
The investigation was launched by Blackfalds RCMP after receiving intelligence about the possibility of the trafficking.  Extensive evidence had to be gathered which included the engagement of firearms partners; the Chief Firearms Officer, NWEST, Red Deer ALERT and Edmonton Police Service's Firearms Investigation Unit. These units were able to provide expertise related to the dynamics of straw purchasing and trafficking.
Three suspects were identified and targeted in the ongoing investigation.  On Feb. 12, search warrants were conducted at residences in both Red Deer and Blackfalds.  Because there were two different locations, and given the nature of the searches, Blackfalds, Red Deer, Sylvan Lake, Innisfail, Ponoka General Investigation Section Units and Red Deer Crime Reduction Team all provided assistance.  The RCMP Police Dog Services and Emergency Response Team were also on hand to ensure police and public safety.
Three adults were taken into custody. During the execution of the search warrant, a loaded Glock .22 pistol was located with the three adults.  10 firearms and ammunition were seized from the residences.  Some of the firearms were loaded, and had serial numbers tampered with. Continuing investigation led the RCMP to determine other firearms were purchased. The Blackfalds RCMP anticipate seizing two more pistols from a Calgary business.
David Jason Masyk (39), Jason Paul Lafferty (48) and Jennifer Lynn McCagherty (29) were all charged criminally on Feb. 13 related to firearms / firearms trafficking offences.
Lafferty is facing 25 charges, including four counts of firearms possession contrary to prohibition order. Masyk is facing 10 charges, including three counts of Weapons Trafficking and four counts of Weapons possession for the purpose of trafficking and McCagherty is facing 19 charges, including 10 counts of unauthorized possession of a firearm.
Judicial Interim Release hearings were held.  Lafferty did not speak to bail and was remanded into custody until Feb. 17, 2021. Masyk and McCagherty were both released and are set to appear in Red Deer Provincial court on March 17, 2021.
Alberta Blue Cross continues to support community organizations through COVID grant program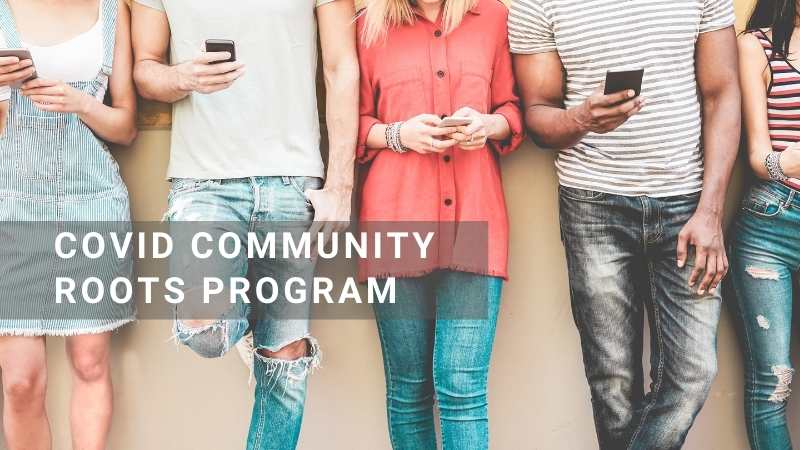 Based on the continued need for support, Alberta Blue Cross has extended its popular COVID Community Roots Program into 2021.
Alberta Blue Cross received 156 applications for the program in 2020 and awarded a total of $195,000 to 45 projects in 38 different communities across Alberta. The program is now being extended to the end of June. 
More than $45,600 of this was received by 11 organizations in central Alberta, including the Boys and Girls Club of Leduc, Shine Lloydminster, Samson Youth and Sport Development, Park Valley Pool, Leduc County, Devon and two projects in Edson. Some of the funded projects include the following:
Louis Bull Tribe—to rebuild a community rodeo project and bring together local people to create entertainment for tribe citizens.
Hinton Friendship Centre—to provide outdoor equipment and additional materials for a program that helps at-risk and vulnerable youth, allowing it to continue to run throughout the pandemic.
Thorsby Family and Community Support Services—to support in purchasing four laptops to help make virtual workshops more accessible for families.
See a complete list of funded projects at ab.bluecross.ca/aboutus/community-roots-funded-projects.php.
To support services in rural and remote communities, the COVID Community Roots Program offers grants of up to $5,000 for grassroots, community-led initiatives serving vulnerable populations during the pandemic. "These projects are helping to support the social, mental, emotional and physical well-being of people and communities across Alberta through the pandemic," says Brian Geislinger, vice-president of Corporate Relations, Alberta Blue Cross. "We're so glad to be able to support these initiatives."
As part of its $500,000 commitment to supporting communities through the impact of the pandemic and low energy prices on the provincial economy, Alberta Blue Cross created the COVID Community Roots Program in mid-2020. The program is funded through its community foundation and is administered in partnerships with the Alberta Recreation and Parks Association and Communities Choosewell, who help promote the program and review applications.
The application process for the 2021 COVID Community Roots Program open March 1. Organizations eligible to apply include non-profits, charities, municipalities, First Nations communities and Metis Settlements. Unregistered organizations may apply with a partner organization. Interested organizations can find more information and apply online at ab.bluecross.ca/aboutus/community-roots.
 Read more on Todayville.