Literacy, numeracy, citizenship and practical skills featured in new Alberta K-6 curriculum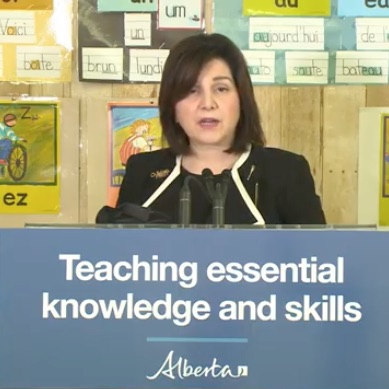 The following is a news release from the Province of Alberta
New K-6 curriculum: Renewing focus on essential knowledge and skills
Alberta's updated draft kindergarten to Grade 6 curriculum brings a renewed focus to literacy, numeracy, citizenship and practical skills, giving students a strong base of essential knowledge for future learning.
The revised and strengthened K-6 curriculum – the result of more than a year of consultations with parents, teachers, and subject matter experts – is based on proven research and is designed to improve student outcomes across all subjects, following several years of declining and stagnant student performance.
"The new curriculum delivers on our commitment to Albertans to refocus learning on essential knowledge and skills in order to give our children the best possible chance at success. Parents and teachers have waited a long time for this, and I'm pleased to say that we've delivered. Another promise made, promise kept."
Parents and teachers will see four key learning themes in the revised curriculum that spans all grades:
Literacy

Using phonics and other proven best practices, students will be taught to master reading, writing, speaking, and listening in order to build a strong foundation for learning.

Numeracy

By learning to think fluently about numbers and equations, students will gain essential knowledge for everyday tasks and a foundation for more complex learning in the future.

Citizenship

Drawing from history, geography, economics, civics, and other studies, students will develop an appreciation of how Canadians have built one of the most generous, prosperous, and diverse societies in the world.

Practical skills

From household budgeting, to digital literacy, business planning, healthy relationships and the importance of consent, students will learn a new set of essential skills that will prepare them for success in the real world.
"The new K-6 curriculum is inspired by the science of reading and brings to our teachers, parents, and children what is currently known around the world as best practice to support our children to become successful readers and writers."
"This new draft curriculum is clear, concise, concrete and comprehensive. I am excited for both the teachers and their students, as it is a huge step forward towards evidence-based best practices in math education. This increased standard of excellence will give many parents great confidence that all our children will develop the mastery of fundamental knowledge, understanding, and skills in mathematics necessary to succeed in life."
"The Edmonton Chamber applauds the new focus this curriculum places on financial literacy and the foundational skills that employers and entrepreneurs rely on each and every day. This will help spur creative thinking and fuel a new generation of Alberta entrepreneurial leadership."
"As a former member on the Truth and Reconciliation Commission of Canada – Alberta, during our hearings was the first province to 'publicly declare that it was launching its own initiative to develop mandatory curriculum on the Treaties and residential schools for all students'. We believed that education, in general, is the key to reconciliation and with the work done to date; it is consistent with the United Nations Declaration in the promotion of respectful relationships between citizens and as a Chief, I am honoured to be a validator to the new education curriculum and look forward to its transforming and positive change."
"Including computer science in Alberta's new K-6 science curriculum is a watershed moment; it means Alberta students will now learn the foundational ideas, problem-solving and creative thinking skills behind this 21st century science which now touches nearly every aspect of our lives."
"I am thrilled that the Alberta government has ensured that consent will be taught as an essential part of the K-6 curriculum. I have been advocating for these changes for many years and applaud this leadership. We clearly know that this topic thrives on society's ignorance and indifference so the sooner we give our young people the tools and confidence, the better. To prevent maltreatment we need to start at the youngest age possible, so, in my mind, this education will not only change lives, it will save them."
Alberta's government remains committed to a transparent review process. The draft K-6 curriculum is now online at alberta.ca/curriculum for all Albertans to provide feedback until spring 2022.
Next steps
Classroom validation, a process where school authorities are invited to test the draft curriculum, is targeted to begin in September with schools across the province that choose to participate.
Six million dollars have been set aside this fiscal year to support the new K-6 curriculum in select schools supporting validation. These funds will be used to develop critical resources and professional development to support teachers through this important validation phase.
Additional funds will be made available to support further implementation efforts in future budgets.
The feedback from Albertans and the classroom validation will be incorporated into the draft K – 6 curriculum before it is implemented across the province.
Students are expected to be learning from the new curriculum during the 2022-23 school year.
Quick facts
Alberta's Grade 4 student results for reading literacy in the Progress in the International Reading Literacy Study has declined over 10 years:

2006 score: 560 – ranked 1st of 45 countries
2016 score: 547 – ranked 17th of 50 countries

Alberta's Grade 4 student results in math and science in Trends in International Mathematics and Science studies declined between 2007 and 2019:

2007 math score: 505 – ranked 16th of 65 countries
2019 math score: 490 – ranked 39th of 64 countries
2007 science score: 543 – ranked 4th of 65 countries
2019 science score: 530 – ranked 16th of 64 countries

In September 2022, the draft Grades 7 – 10 curriculum is expected to be ready for classroom validation.
During the 2023-24 school year, the draft Grades 7 – 10 curriculum is targeted for province wide implementation.
In September 2023, the Grades 11 and 12 draft curriculum is targeted for classroom validation, with provincial implementation the next year.
Popular roller-coaster at West Edmonton Mall amusement park to be removed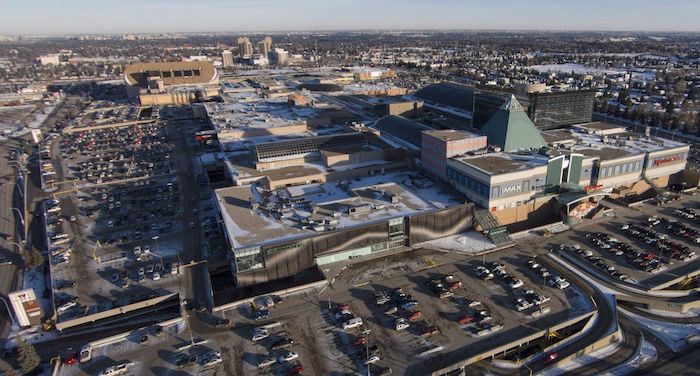 Canada's largest shopping centre says a popular roller-coaster at its amusement park is being removed after nearly 40 years in operation.
West Edmonton Mall's vice-president of parks and attractions says in a statement that while the Mindbender will be missed, the mall is excited to announce it is working on new plans for the site.
The Mindbender was known as the world's tallest and longest indoor, triple-loop roller-coaster.
In 1986, three people were killed on the roller-coaster, which forced the mall to shut it down for a year for safety modifications.
Galaxyland initially opened in 1983, but was known as Fantasyland until 1995.
The indoor amusement park partnered with Hasbro in 2022 and features attractions licensed from the franchise.
This report by The Canadian Press was first published Jan. 30, 2023.
Qatar, Norway and 'The Trouble with Canada'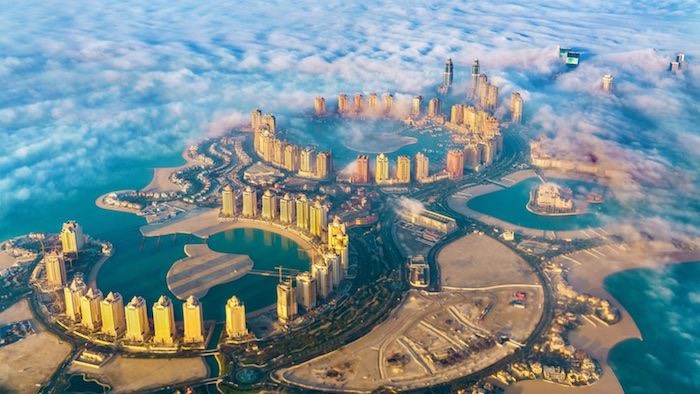 From the Canadian Energy Centre Ltd.
By David Yager
Resource developers in Canada face unique geographical, jurisdictional, regulatory and political obstacles
That Germany has given up on Canada to supply liquefied natural gas (LNG) and instead signed a massive multi-year LNG purchase agreement with Qatar has left many angry and disappointed.
Investment manager and perennial oil bull Eric Nuttall recently visited Qatar and Saudi Arabia and wrote an opinion piece for the Financial Post titled, "Canada could be as green and wealthy as Qatar and Saudi Arabia if government wakes up – Instead of vilifying the oil and gas sectors, Canada should champion them."
Nuttall described how Saudi Arabia and Qatar are investing their enormous energy wealth to make life better for their citizens. This includes decarbonizing future domestic energy supplies and making large investments in infrastructure.
Nuttall concludes, "Why is it that Qatar, a country that embraced its LNG industry, has nearly three times the number of doctors per capita than Canada? We can do it all: increase our oil and natural gas production, at the highest environmental standards anywhere in the world, thereby allowing us to help meet the world's needs while benefiting from its revenue and allowing for critical incremental investments in our national infrastructure…This could have been us."
The country most often mentioned that Albertans should emulate is Norway.
Alberta's Heritage Savings and Trust Fund has been stuck below $20 billion since it was created by Premier Peter Lougheed in 1976.
Norway's Sovereign Wealth Fund, which started 20 years later in 1996, now sits at US$1.2 trillion.
How many times have you been told that if Alberta's politicians weren't so incompetent, our province would have a much larger nest egg after 47 years?
After all, Canada and Alberta have gobs of natural gas and oil, just like Qatar and Norway.
Regrettably, that's all we have in common.
That Qatar and Norway's massive hydrocarbon assets are offshore is a massive advantage that producers in the Western Canada Sedimentary Basin will never enjoy. All pipelines are submerged. There are no surface access problems on private property, no municipal property taxes or surface rights payments, and there are no issues with First Nations regarding land claims, treaty rights and constitutional guarantees.
Being on tidewater is a huge advantage when it comes to market access, greatly reducing operating and transportation costs.
But it's more complicated than that, and has been for a long time. In 1990, Olympic athlete and businessman William G. Gairdner wrote a book titled, "The Trouble with Canada – A Citizen Speaks Out." It takes Gairdner 450 pages to explain how one of the most unique places in the world in terms of resource wealth and personal and economic opportunity was fading fast.
That was 33 years ago. Nothing has improved.
As I wrote in my own book about the early days of settlement and development, citizens expected little from their governments and got less.
Today politics increasingly involves which party will give the most voters the most money.
The book's inside front cover reads how Gairdner was concerned that Canada was already "caught between two irreconcilable styles of government, a 'top down' collectivism and a 'bottoms-up individualism;' he shows how Canadian society has been corrupted by a dangerous love affair with the former."
Everything from the constitution to official bilingualism to public health care were identified as the symptoms of a country heading in the wrong direction.
But Canadian "civil society" often regards these as accomplishments.
The constitution enshrines a federal structure that ignores representation by population in the Senate thus leaving the underpopulated regions vulnerable to the political desires of central Canada. This prohibited Alberta's closest access to tidewater for oil through Bill C48.
Official bilingualism and French cultural protection has morphed into Quebec intentionally blocking Atlantic tidewater access for western Canadian oil and gas.
In the same country!
Another election will soon be fought in Alberta over sustaining a mediocre public health care system that continues to slide in international rankings of cost and accessibility.
What's remarkable about comparing Canada to Norway or Qatar for missed hydrocarbon export opportunities is how many are convinced that the Canadian way of doing things is equal, if not superior, to that of other countries.
But neither Norway or Qatar have the geographical, jurisdictional, regulatory and political obstacles that impair resource development in Canada.
Norway has over 1,000 years of history shared by a relatively homogenous population with similar views on many issues. Norway has a clear sense of its national identity.
As a country, Canada has only 156 years in its current form and is comprised of Indigenous people and newcomers from all over the world who are still getting to know each other.
In the endless pursuit of politeness, today's Canada recognizes multiple nations within its borders.
Norway and Qatar only have one.
While relatively new as a country, Qatar is ruled by a "semi-constitutional" monarchy where the major decisions about economic development are made by a handful of people.
Canada has three layers of elected governments – federal, provincial and municipal – that have turned jurisdictional disputes, excessive regulation, and transferring more of everything to the public sector into an industry.
Regrettably, saying that Canada should be more like Norway or Qatar without understanding why it can't be deflects attention away from our challenges and solutions.
David Yager is an oilfield service executive, oil and gas writer, and energy policy analyst. He is author of  From Miracle to Menace – Alberta, A Carbon Story.