Province boosts funding to add almost 100,000 CT scans and MRI's over the next year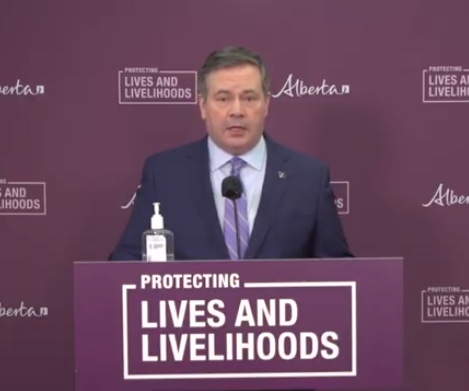 From the Province of Alberta
Improving access to MRIs and CT scans
A $33-million one-time commitment from Budget 2021 will drive down wait times for Albertans needing non-emergency CT scans and MRIs in public hospitals and spark innovation to provide the best patient care.
The commitment will support AHS to perform up to 50,000 additional CT (computerized tomography) scans and up to 45,000 additional MRI (magnetic resonance imaging) scans throughout the province in 2021-22.
This work is part of an aggressive action plan developed by Alberta's government and AHS to reduce wait times to ensure that by 2023, all Albertans have their CT scans and MRIs done within appropriate wait times recommended by medical experts.
"Albertans need better results from our health-care system, including from MRIs and CT scans that can diagnose their health condition and set them on the path to recovery. This commitment is part of Alberta's historic investment in health care. We will ensure that all health dollars are spent wisely to support patients and families."
"Physicians have raised the alarm that long waits put patients at risk – and we couldn't agree more. Reducing wait times for these medically necessary diagnostic tests is not negotiable. This is why I directed AHS to implement this action plan and to work in partnership with radiologists to find innovative solutions to provide the best patient care with the significant dollars dedicated to this work."
The additional $33 million will augment the $1 billion Alberta spends each year on diagnostic imaging. This total spend includes ultrasounds, X-rays and mammography, as well as MRIs and CT scans for Albertans.
So far, AHS and its contracted radiologists' focused work on the action plan has meant fewer people are waiting for CT and MRI scans now compared with March 2020, a trend that will continue over the next two years.
"AHS understands how important it is for patients to receive timely access to diagnostic testing and quick turnaround of results. We are listening to all concerns and are proactively working to improve this very important service for Albertans."
"Timely access to diagnostic imaging including CT and MRI is an essential component of quality patient care. Imaging plays an important role in the diagnosis and treatment of many medical conditions. Improved access to imaging should lead to improved care."
"Alberta's Radiologists welcome this initiative to decrease waitlists for CT and MRI, two critical tools in the overall function of our health-care system. Timely access to all medical imaging and image-guided procedures is so important, now more than ever."
Alberta Health and AHS developed the CT and MRI Action Plan to address increasingly long wait times, which peaked in 2019-20, and to decrease costs, better manage demand to reduce unnecessary tests, and to make sure the people who most need the tests for treatment decisions will get the scans sooner. The implementation plan uses data to more accurately estimate where demand pressures may occur so that resources can be deployed to respond efficiently.
AHS will reinvest any cost savings achieved through the plan to where they are most needed.
Budget 2021 protects lives and livelihoods with a historic investment in health care while laying the foundation for economic growth. Through the prudent management of tax dollars, Alberta's government can continue to invest in priority areas to ensure Alberta emerges from COVID-19 stronger than ever.
Quick facts
Demand for CT scans in Alberta is increasing by five per cent annually, and for MRIs by 3.5 per cent annually.
If a patient is in an emergency department and needs an urgent scan, they are able to get one quickly. If a patient is in hospital, they are able to get a scan within 24 hours.
While wait times for patients in hospital or emergency departments are stable and within time frames recommended by medical experts, wait times for outpatients referred for a CT or MRI scan are longer than recommended.
As of December 2020:

44,341 Albertans were waiting for a CT scan, down from 60,181 Albertans waiting in March 2020.

79 per cent of urgent out-patients were able to get their CT scans within clinically appropriate wait times.
41 per cent of routine out-patients were able to get their CT scans within clinically appropriate wait times.

59,614 Albertans were waiting for an MRI, down from 66,183 Albertans waiting in March 2020.

75 per cent of urgent out-patients were able to get their MRIs within clinically appropriate wait times.
55 per cent of routine out-patients were able to get their CT scans within clinically appropriate wait times.
U.S. senators call for trade crackdown on Canada over dairy quotas, digital policies
WASHINGTON — A pair of senior U.S. senators is urging the Biden administration to get tough with Canada for "flouting" obligations to its North American trade partners.
Democrat Sen. Ron Wyden of Oregon and Republican Sen. Mike Crapo lay out their concerns in a letter to U.S. Trade Representative Katherine Tai.
The letter says American dairy producers still aren't getting the access to the Canadian market they're entitled to under the U.S.-Mexico-Canada Agreement.
It also describes Canada's planned digital services tax as discriminatory and raises similar concerns about new legislation to regulate online streaming and news.
All three, the senators say, would give preferential treatment to Canadian content and deny U.S. tech companies fair access to the market north of the border.
The letter comes after meetings this week in San Diego between U.S., Canadian and Mexican trade emissaries, as well as the North American Leaders' Summit in Mexico City earlier this month.
The USMCA, referred to in Canada as CUSMA, has been at the centre of a number of bilateral and trilateral disputes since it went into effect in the summer of 2020.
"Three years later, it is disappointing that Canada and Mexico have failed to come into full compliance with the agreement — and, in some cases, have flouted their obligations," the senators write.
"USTR must take decisive action to ensure full compliance with the agreement and with dispute settlement panel findings. It is critical to ensure that every chapter of USMCA is fully and timely enforced."
Canada and Mexico have their own issues with how the U.S. is interpreting the deal, which was signed in 2018 after protracted trilateral efforts to replace NAFTA.
As the Mexico City summit wrapped up, a dispute panel ruled against the U.S. over how it interprets the rules that determine the origin of core automotive components.
It remains unclear whether the U.S. plans to comply with that decision.
This report by The Canadian Press was first published Jan. 27, 2023.
The Canadian Press
TotalEnergies EP Canada ups stake in Fort Hills oilsands project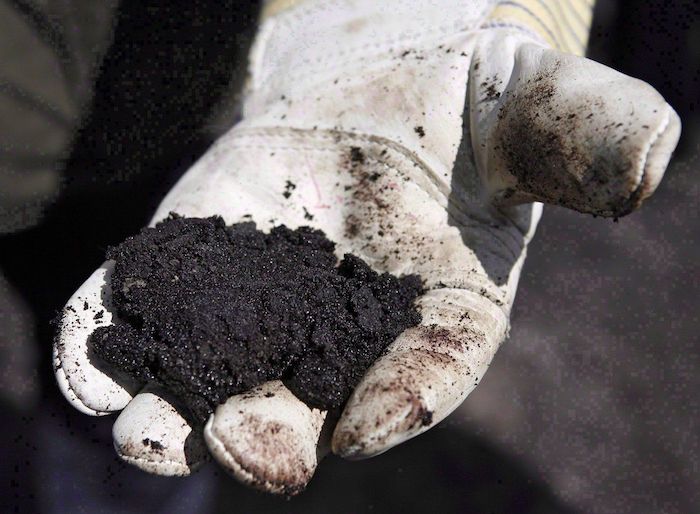 Calgary – TotalEnergies EP Canada Ltd. says it is increasing its ownership in the Fort Hills oilsands project by acquiring part of Teck Resources Ltd.'s stake in the mine.
Teck announced last year that it would sell its 21.3 per cent stake in Fort Hills to Suncor Energy Inc., the third partner in the project, for about $1 billion.
However, TotalEnergies EP Canada says it has exercised its pre-emption right to acquire an additional 6.65 per cent in the project from Teck for $312 million.
The deal brings the company's stake in Fort Hills to 31.23 per cent. Suncor will own the rest.
French company TotalEnergies announced in September 2022 its plan to exit the Canadian oilsands by spinning off TotalEnergies EP Canada in 2023.
It says the acquisition of an additional interest in Fort Hills helps build TotalEnergies EP Canada for the future.
This report by The Canadian Press was first published Jan. 27, 2023.
Companies in this story: (TSX:TECK.B, TSX:SU)